Editor's Note: Embracing A Mobile Point-Of-Sale Pays Off
Approved Mortgage has selected SimpleNexus as its point-of-sale (POS) solution. The Indiana-based lender will use SimpleNexus' mobile-first feature set to enhance its services to clients and real estate professionals while streamlining its internal processes.
Thirty years in operation, Approved Mortgage is central Indiana's oldest and largest locally owned mortgage bank, with over $6.5 billion in loans funded to date. Approved Mortgage offers a variety of residential, business and commercial mortgage loans from its four branches. Along with conventional mortgages, Approved Mortgage's line of residential loan products includes FHA, VA, USDA, jumbo and specialty loans, allowing the lender to meet the diverse needs of its client base. To remain competitive in a growing market of young, tech-savvy consumers, Approved Mortgage adopted SimpleNexus' comprehensive platform to build a fully-integrated mobile homebuying experience.
"At Approved Mortgage, we understand that technology is constantly and rapidly evolving. The way lending is done today will likely look very different a decade from now," said Renato Lima, sales manager at Approved Mortgage. "Since consumers today have instant access to a world of information using their mobile phones, SimpleNexus' mobile capabilities were a big factor in why we chose to adopt the technology."
SimpleNexus creates a streamlined experience for lenders and borrowers by enabling the completion of a loan application from any device, including secure document uploads, real-time loan status updates, live loan officer support and more. Approved Mortgage clients and their real estate agents will now get instant access to all of SimpleNexus' innovative features within a single sign-on mobile app, giving them the freedom to complete the entire homebuying process with enhanced collaboration and convenience.
"Before implementing SimpleNexus, Approved Mortgage relied on a non-mortgage-specific POS to capture loan application data. As a result, it was missing out on many of the industry-leading mobile innovations SimpleNexus has provided within the POS sphere. When their team saw what our system could do, making the switch was a no-brainer," said SimpleNexus Chief Product Officer Shane Westra. "We look forward to supporting Approved Mortgage's future growth via our mobile-first solutions, which consistently set the pace of innovation in the mortgage industry."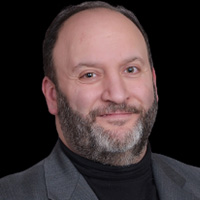 Tony Garritano is the founder at PROGRESS in Lending Association. As a speaker Tony has worked hard to inform executives about how technology should be a tool used to further business objectives. For over 20 years he has worked as a journalist, researcher and speaker in the mortgage technology space. Starting PROGRESS in Lending Association was the next step for someone like Tony, who has dedicated his entire career to providing mortgage executives with the information that they need to make informed technology decisions to help their businesses succeed.