Podcast: The Impact Of COVID-19 On Lending In 2020, 2021 & Beyond
Welcome to the Lending Buzz, the podcast that gives you the latest news, trends, insights and strategies to help you grow your business.
First up, in The My Take Section, I express my candid views about some great news that I have been waiting over 20 years to report to all of you.
From there, In The Spotlight Section Special Guest Dori Daganhardt, Chief Data Officer at ClosingCorp, discusses the true impact of COVID-19 that our industry will feel this year, next year and beyond.
Check out the conversation here:
Featured Podcast Sponsor: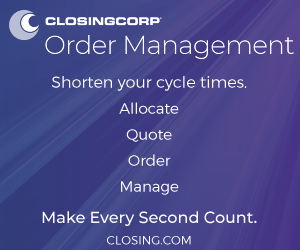 The Place for Lending Visionaries and Thought Leaders. We take you beyond the latest news and trends to help you grow your lending business.