Process Improvement Column: MISMO Releases Four New Closing Dataset Specifications
MISMO, the real estate finance industry's standards organization, announced that the industry standard dataset mapping for several pre-closing and closing datasets , including Fee Sheet, ALTA CPL, ALTA Title Commitment, and Endorsements, have achieved "Candidate Recommendation" status, which means they have been thoroughly reviewed by a wide range of organizations and industry participants and are available for use across the industry.  
"MISMO developed these pre-closing and closing datasets specifications to streamline the business process, offer consistency, and improve efficiency when conducting a title data exchange between parties," said David Coleman, President of MISMO. "This effort is another example of MISMO's important work to enhance interoperability throughout the industry."
MISMO's work to solve key business challenges is made possible due to lender support of the MISMO Innovation Investment Fee. For information on MISMO and how to join visit MISMO.org.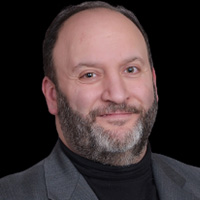 Tony Garritano is the founder at PROGRESS in Lending Association. As a speaker Tony has worked hard to inform executives about how technology should be a tool used to further business objectives. For over 20 years he has worked as a journalist, researcher and speaker in the mortgage technology space. Starting PROGRESS in Lending Association was the next step for someone like Tony, who has dedicated his entire career to providing mortgage executives with the information that they need to make informed technology decisions to help their businesses succeed.