Technology And HELOCs: The Future Is Here
Lenders today must continually look at how they can differentiate themselves and their products from their competitors. Everyone is vying for the same business. In recent years, home values have increased considerably in many areas, giving homeowners the ability to tap into their home's equity to make wanted renovations or improve their home all together. With available equity now back to pre-recession levels, and with the proliferation of all the home renovation ideas that can be seen on television shows on HGTV, individuals are catching the DIY (do-it-yourself) fever. For savvy lenders, they should capitalize on this market by expanding their offerings that include home equity lines of credit (HELOCs).
However, as lenders look to expand their offerings, they must look at how technology can enable them to start or enhance the process of applying for a HELOC. With the proper approach, technology can help lenders save money in their HELOC business and streamline the process for the consumer. Lenders should always remember one key component when evaluating their HELOC process, the customer experience.
We live in a technology environment that allows people to do their banking from their smartphone. Signing up to receive a credit card, transferring funds to another account or opening a new deposit account for instance, all these transactional services can be done with the touch of a button and a few additional keystrokes, without having to visit a local branch. This same technology is available to lenders to apply for a HELOC and can be used to greatly improve interactions with consumers. So why aren't more lenders embracing this technology? Why do we see a phone number to call or "email us" on the HELOC section of a bank or credit union's website? It seems home equity lending is stuck in the 1990's.
For any technology to be successful, lenders might need to change their approach or mindset regarding their HELOC application process. With more companies looking to streamline their digital processes, there is a lot of technology that can be used on the front end of the HELOC experience. As more lenders enter the space, they are looking for their loan origination system (LOS) to be a robust starting point in this process; one that should be easy, fast and intuitive.
Technology is constantly changing and the systems that were in place three years ago were probably more expensive to deploy than some lenders were willing to invest and might not have been able to accomplish all functionality needed, and now, they are outdated. This means even if lenders previously looked at possible systems and were turned off for whatever reason, taking another careful look today is paramount. And now with all the advancements that have been made, there are innovative systems available that are not expensive and do not require a total retooling of a company's existing technology stack. In fact, with the right approach, these new tools can help a lender be cost neutral or even save them some money.
In order to compete today and into the future, lenders should reconsider how they look at and select vendors. Instead of just working with a vendor who provides a service, lenders should look for a partner who will listen to their unique concerns and be invested in a lender's success. That partner should work with the lender to ensure the right technology and services are in place. Perhaps they have done business with this vendor before and they are just now offering a HELOC program, ensure that they totally vet their offering before committing to ensure it meets your requirements. This will lead to a HELOC program that is competitive and structured for success. Again, focus on the customer experience from application to close and all the processes and technology that are in place to streamline not only loan fulfillment costs, but reducing closing times.
Assess what You Have
Instead of being overwhelmed by thoughts of replacing technology and the budgets to cover such a move, lenders should start with an honest assessment of their current technology and processes. Starting with the initial system that engages a consumer and all the way through to the systems that manage loan fulfillment and post-close activities. Lenders need to review how these systems can help them save money in originating HELOCs, reduce closing times and enhance the customer experience. In many cases, new technology may not be needed; just an extension of what may already be in place.
As an example, companies could actually enjoy savings from cascading services such as valuation and title and investing that savings into a platform that can help them increase their HELOC volume. Lenders could save thousands of dollars a month just by retooling their hard costs. It's important to do some homework and research best practices before making the decision.
The Right Partner
After determining what technology is in place and what that technology can or cannot do, lenders can then look for a partner with which to work. Keeping in mind a "partner", not just a vendor, will be interested in the long-term success of the partnership and be committed to the process of achieving that success. After a lender has done the research and found a partner, then they can begin building a HELOC program that can flourish.
Lenders previously have been bogged down with the vendor due diligence process that often can take up to a year to work through. This includes making sure companies have the right certifications, the right technology and other key components in place. This "busy work" takes away from lender's day-to-day business and puts them in unfamiliar territory.
The right partner has all this work already completed, with access to a vendor library spanning the entire loan fulfillment spectrum. The right partner will have a master service agreement in place as well as the expertise to manage this process and help the lender stay compliant. This partner can manage the vendor due diligence and vendor management piece of the business, keep an eye on every order and do the chasing when deadlines are not met. The right partner can help a lender on a consistent basis review reports and drill into vendor performance issues to determine if there is a vendor that is under performing and recommend adjustments or replacements where needed.
The Right Platform
Ideally, a lender's partner will have a platform that will bolt onto their existing tech-stack, therefore having little to no effect on the systems in place, nor will it require a large budget. In an ideal world, the platform will allow a lender to access multiple service providers in a way that centralizes and streamlines their loan fulfillment needs. This starts with having a LOS that can enrich the application experience and integrate technology partners that provide access to vendors for valuation, flood, title and income verification, closing and recordings – add an automation layer that will redirect orders when necessary to keep turn times to a minimum, and a reporting function that delivers transparency into every product and service ordered. This will round out the platform.
The Future Can Be Now
Now imagine a world where no one is involved, just the consumer and a system. Remember the previously mentioned application process for a credit card that takes only minutes? The system routes the consumer's data to the necessary place and the only time a person is involved is to review and analyze the information and to provide an approval and then the loan closes.
The technology pieces exist today for such a scenario. Lenders need to understand they are not alone in the process, they just need to make the commitment to do the research to find the right partner to provide the competitive edge. There are companies that have already done this, and they can help lenders compete without breaking the bank.
Lenders can attend user and lender conferences to see what technology is available and explore the possibilities. They can join lending forums to discuss and discover best practices. And if they do not have the budget to attend conferences, there are plenty of resources online including free webinars, social media groups where information is shared among peers. There is a way to use technology to grow a strong HELOC program. The solution providers (partners) take into consideration that budget is an issue and can help the lender save money and close loans faster. Don't let budget be a deterrent that stifles innovation. Put the consumer first and envision an experience that makes it easy for them to access their home equity so they can begin their next DIY project.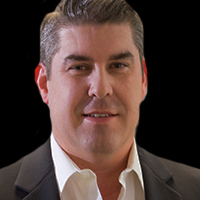 Corey Smith is CPO of FirstClose, a leading provider of technology solutions for mortgage lenders nationwide. As CPO, he is responsible for overseeing user experience, as well as product management and marketing. Smith has more than 25 years of experience in business. His focus is on operations and technology, however, the scope of his experience spans sales, marketing, finance, strategic planning and risk assessment and management. He has worked with companies such as Snapwire, NextGen Solutions, Mall.com and Flood Zones, Inc.