The 2012 Innovations Award Winners Are …
Over 100 executives gathered to honor the top innovations. It was an event to remember. In the face of adversity the mortgage industry responded. Several new innovations arose to help aide the industry in its efforts to get closer to recovery. And that's really what the Innovations Program is all about. We are the Good Housekeeping Seal of Approval, the Gold Seal when it comes to recognizing true mortgage industry innovation.
What were we looking for specifically? We are recognizing innovations that were introduced into the mortgage market between January of 2011 and December of 2011 that truly changed the mortgage market for the better. Understand that this is not a subjective competition. All applications were scored on a weighted scale. We looked for the innovation's overall industry significance, the originality of the innovation, the positive change the innovation made possible, the intangible efficiencies gained as a result of the innovation, and the hard cost and time savings that the innovation enables industry participants to achieve.
Also understand that this recognition was not decided by mere industry onlookers, all six industry experts that make up the PROGRESS in Lending Association Executive Team acted as judges and all were given an equal say in how applications were evaluated. In short, the winners were judged by industry peers who know the space inside and out, just like you do.
The top innovations are:

The rapidly changing regulatory landscape and the new GSE requirements significantly impacted the appraisal management and collateral valuation industries in 2011. Without critical innovation, delivery difficulties of the newly required MISMO 2.6 appraisal data could have choked origination pipelines at a time when this industry can least afford it. Since a la mode's appraisal formfilling software is the choice of well over half the appraisers in the country, the company already had a presence on the desktop of a majority of the nation's appraisers. That presence gave Mercury Network the unique opportunity to innovate a solution that streamlines the delivery of compliant appraisal data and ensures the easiest possible transition for all lenders and AMCs to easily comply with the GSEs new Uniform Collateral Data Platform (UCDP). In September of 2011, a la mode's Mercury Network launched DataCourier, a new service that allows appraisers to easily deliver the MISMO XML to any lender or AMC they work for, without any manual file conversions or non-compliant e-mail attachments.
---

In 2011, DecisionReady tackled a tough industry problem—default mortgage servicing—head-on, and came up with a technology solution that has already had far-reaching effects. The challenge of how to manage the business of servicing defaulted and delinquent loans in an efficient, cost-effective, and, most importantly, compliant manner, is one faced by nearly all of today's mortgage servicers. By combining up-to-the-minute technology with a shrewd business strategy, DecisionReady came out with a solution that delivers major advancements in the business of managing defaulted loans, while ensuring the servicing of those loans is compliant. The solution created by DecisionReady addresses the full range of issues faced by today's servicers. The DRAW platform helps servicers reduce costs, improve accuracy, and reduce the compliance risk associated with servicing delinquent loans.
---


Over the past couple of years we have experienced serve economic challenges. High unemployment rates, an epidemic of foreclosures and defaults, declining home prices and an economy that is struggling to get back on track. This has been difficult on everyone, including municipalities. To combat this situation municipalities have turned to implementing a wave of new regulations, and municipal codes requiring strict vacant property registration. Each municipality across the country has added their own requirements and penalties for not adhering to these strict vacant property requirements. Resulting in fines and fees for non-compliance. To provide an effective and powerful tool, Five Brothers Default Management solutions has applied over 40 years of default management expertise, deep knowledge and working experience with municipalities, and advanced technology to deliver the industry an innovative vacant property registration solution. This Web-based system leverages the most advanced vacant property registration database to deliver 24/7 solutions to servicers to ease their burden of handling vacant property registration.
---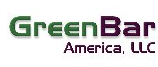 Mortgage technology is advancing but really nothing innovative has been created to change the consumer experience at the point-of-sale. That's where GreenBar comes in. The GreenBar solution addresses the intent of the Consumer Financial Protection Bureau as it pertains to the mortgage transaction; it endeavors to eliminate intentional and unintentional product steering by mortgage originators; it provides the mortgage industry with a more effective, comprehensive, realistic and consumer centric definition and solution for adhering to intent of the "safe harbor" provisions; it protects consumers against loan originator bias (intentional and unintentional), as pertains to the selection or recommendation of a specific mortgage product and terms; it establishes a simple, easy to understand and universally accepted framework for evaluating the borrower's ability-to-pay; it puts consumer needs as the starting point of the mortgage transaction; and it incorporates a standardized educational method into the origination process. To elaborate, the GreenBar Decision Engine enables mortgage borrowers to be "pre" underwritten by loan originators for the purpose of educating consumers as to the optimal product and strategy to maximize the likelihood that they will be able to meet their new long-term financial obligation.
---

The LoanSifter Available Mortgage Rate Index (AMRi) is the mortgage industry's first complete, real-time mortgage rate index that is based on same-day rates and the only index that provides a realistic idea of what borrowers typically pay for a loan. Three main characteristics set LoanSifter AMRi apart. First, it provides the most accurate depiction of current and historical mortgage rates available on the market. It is the only index based on same-day rates. Rather than using past sources of information, the LoanSifter AMRi's indices are created by leveraging real-time data from 25 wholesale and correspondent lenders. Second, the LoanSifter AMRi was created in partnership with the Federal Reserve Bank of Boston, one of twelve district Reserve Banks in the Federal Reserve System. Third, use of the LoanSifter AMRi is completely free of charge. The LoanSifter AMRi lists all relevant rate information all on a single page.
---

Recognizing that the lending industry would never be the same after the last industry down time and lenders would need smarter and more efficient solutions, MortgageFlex developed an offering that isn't just new technology but a new solutions approach. One that addresses everything a lender needs to respond quickly and easily to the ever-changing rules and regulations and the demands of tech savvy borrowers while continuing to increase revenue. Traditionally, technology vendors simply upgrade to the latest platform (DOS > Windows > .NET) and tout the advantages. And while the latest advantages are numerous, there still needed to be a support solution paradigm shift to accommodate the lending transformation that has occurred. Just upgrading technology is not enough to be successful anymore; lenders need flexible pricing options, secure hosting choices and experienced resources. In short, they need a strong partner with new answers. To meet these needs, MortgageFlex redesigned not only the LoanQuest product offering but looked internally and evaluated their resources and processes.
---

The past few years have revealed a growing problem faced by mortgage servicers: delinquent homeowners association (HOA) fees causing delays in reselling foreclosed and defaulted residential properties. It has been said that this is "the biggest problem the mortgage industry has never heard of," and it affects, in one way or another, over 24 million properties. Enter Matt Martin and team with a simple, yet ingenious, solution; find every HOA out there and bridge the gap between them and the mortgage servicer and investor community.Martin's concept was the genesis of Sperlonga Data and Analytics, an Arlington, VA-based company created in 2011 to provide a technology-enabled centralized interface for HOAs and servicers, as well as an array of services to benefit both sides. Sperlonga's technology facilitates the identification, delivery, and resolution of outstanding account balances related to association fees. Servicers and investors upload portfolios of properties directly into the Sperlonga workflow engine, and progress and results are viewable through a personalized Client Dashboard. This simplifies the overall process.

The Place for Lending Visionaries and Thought Leaders. We take you beyond the latest news and trends to help you grow your lending business.