The 2013 Innovations Award Winners Are …
It was a night to remember. Over 100 mortgage executives gathered to see who the top innovations of the past year were. We recognized innovations that were introduced into the mortgage market between January of 2012 and December of 2012 that truly changed the mortgage market for the better. Understand that this is not a subjective competition. All applications were scored on a weighted scale by every member of the PROGRESS in Lending Executive Team. We looked for the innovation's overall industry significance, the originality of the innovation, the positive change the innovation made possible, the intangible efficiencies gained as a result of the innovation, and the hard cost and time savings that the innovation enables industry participants to achieve. We encourage everyone to apply online to get recognized next year. But for now, in alphabetical order, the top innovations of the past twelve months are:

PROGRESS in Lending has named a la mode, inc.'s Appraisal Quality Management (AQM) system a top innovation because in a risk-averse market, the AQM service guides underwriters to the issues in each appraisal that require human attention, includes actionable recommendations for improving quality and compliance, an end-to-end audit trail to satisfy examiners and investors, and produces investor-ready loan files, dramatically reducing repurchase risk. AQM is the result of lengthy collaboration between a la mode and MasterServ Financial and AXIS Appraisal Management Solutions. With AQM, risk assessment and investor preparation is transparently integrated with standard collateral valuation workflow. This is important because essential results are returned along with an overall Appraisal Quality Index (AQI) score compiled from analysis of five intelligently weighted risk categories in the appraisal report, consisting of property risk, market issues, completeness of the appraisal report, accuracy of the findings, and the risk associated with the collateral value, making it a true innovation.
---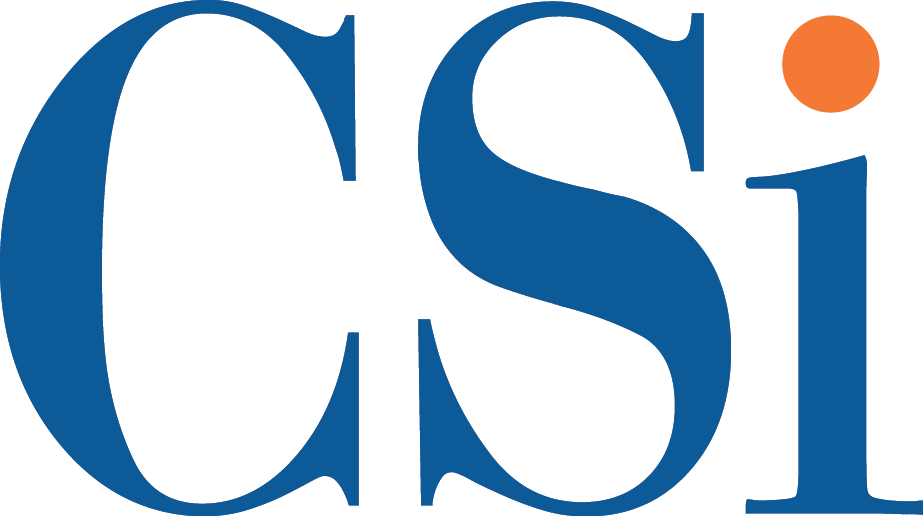 PROGRESS in Lending has named CSi's Configurability tool a top innovation because this product addresses a clear and rising industry problem. With the rapid, extensive and frequent regulatory changes that are hitting mortgage lenders as a result of the 2008 market upheaval, lenders will not be able to maintain libraries of modified standard and custom documents without introducing unacceptable levels of risks. To address this Configurability includes the functionality for lenders to (a) add/append to standard provisions within documents (e.g., a Mortgage/Deed of Trust, Construction Loan Agreement, etc.), (b) replace standard provisions within such a document or (c) suppress/exclude certain standard provisions ("Configurations"); the functionality for lenders to make and manage Configurations internally (i.e., without reliance on a third-party entity for making or maintaining changes); the functionality for lenders to maintain and adapt those Configurations as market, business, policy and regulatory needs change (which is generally frequent, rapid and extensive); the functionality for a lender to create and maintain those Configurations while maintaining the Compliance Warranty of the underlying transaction; and the functionality for lenders to define the business rules/conditions under which the Configurations are to be used in specific transactions.
---

PROGRESS in Lending has named the eLynx Expedite Inbox a top innovation because this solution provides a central portal for all consumer documentation. Consumers establish a single account that can manage documents across all loan products, providing a consistent and easily identifiable touchpoint for the bank. The solution is truly innovative because it enables borrower access to all manner of loan documents through a single, bank-branded portal. Instead of borrowers having to search through e-mails for the link to a document, they can simply log in to their secure account on Expedite Inbox and see a visual display of all the document sets sent from their lender, with the current completion status (as well as the status of associated signers, if applicable) and due date provided. These visual displays enable consumers to know, at a glance, how close they are to completing actions and what tasks must take priority.
---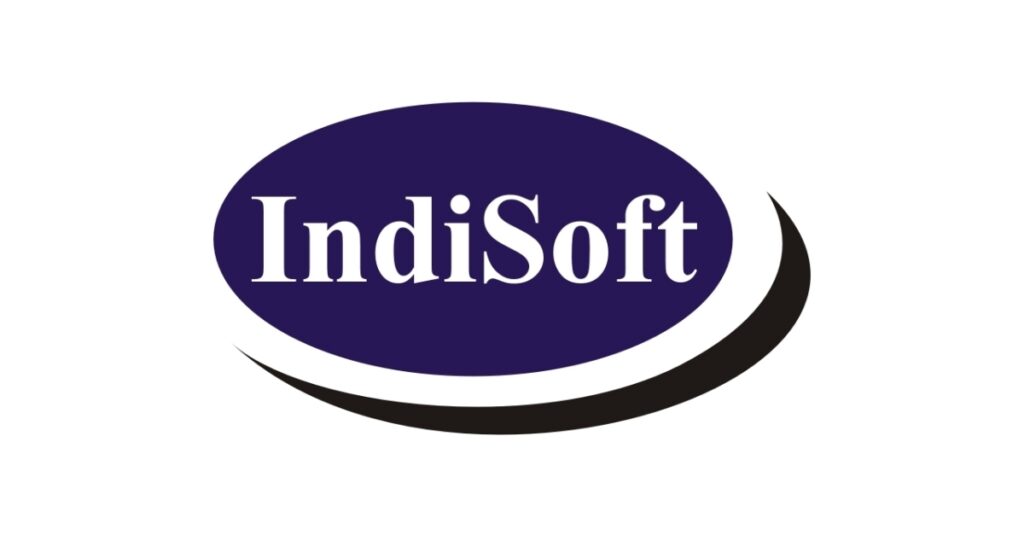 PROGRESS in Lending has named IndiSoft a top innovation because the company has consistently improved business processes in the financial industry, and its RxOffice platform is an innovative technology that is continually enhanced to benefit all stakeholders. From originations, to default management to foreclosure, IndiSoft's technology has transformed communications and workflow processing. In turn, customers have experienced strong returns on their investments and consumers have been able to work through their financial challenges more quickly, which is greatly helping the financial industry gain stable footing for the future. This year, IndiSoft added a mobile feature and engaged a national law firm to provide users the additional assurance that they will remain up-to-date with all regulatory changes. IndiSoft truly understands the issues surrounding regulatory compliance and the growing need for mortgage companies to implement strong quality control initiatives.
---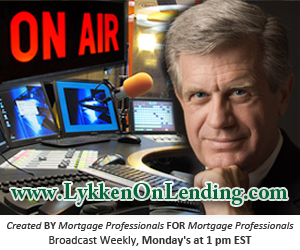 PROGRESS in Lending has named the Lykken on Lending Radio Program a top innovation because David Lykken saw a need to create a new way for mortgage executives to stay abreast of the latest industry events. With that, the radio show was launched. The radio show is innovative because it takes an old concept (the idea of doing a specialized radio broadcast) and brings that concept into the mortgage space, which has never been done before. Today the radio program averages 30,000 unique downloads of the broadcast every month. In 2012 the industry saw the culmination of and launching of a lot of new rules. Realizing that mortgage lending is quickly becoming a highly-regulated space, the radio program quickly moved to innovate this past year by filling that need.
---

PROGRESS in Lending has named National Credit-reporting System, Inc. (NCS) a top innovation because for the past three years, NCS has been a driving force behind the mortgage industry's IRS electronic signature initiative for the income verification IRS Form 4506-T. These efforts came to fruition on January 7, 2013, the day the IRS began accepting e-signatures for Form 4506-T. The e-signature of Form 4506-T will lead to rising consumer satisfaction and mortgage processing efficiencies, while significantly advancing the protection of consumer information and lessening the opportunities for mortgage fraud. Through its work, leadership and influence, NCS was the undisputed leader behind this innovation. Only the NCS team—led by Cecil Bowman, senior vice president for government and industry relations for NCS and a former top administrator at the IRS for 35 years—had the know-how and experience to successfully navigate the IRS bureaucracy and develop trust with the agency.
---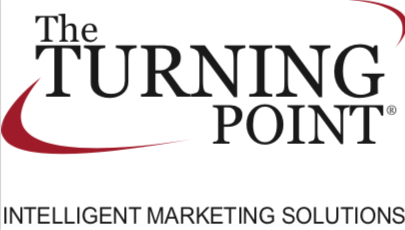 PROGRESS in Lending has named the work of The Turning Point a top innovation because the company stepped up in 2012 to champion compliance-centric marketing. The FTC's "Mortgage Acts and Practices – Advertising Final Rule" (that became effective in late 2011) was instrumental in pushing marketing compliance to the top of every lender's agenda, although this is only one component in an expanding array of mortgage-specific regulations that now seriously constrain marketing activity. Of particular interest is section 321.3 of MAP, which outlines 19 areas where mortgage advertising misrepresentations have been prevalent – including loan terms, fees and costs, and the consumer's potential for savings or approval – and which "prohibits any material misrepresentation, whether made expressly or by implication, in any commercial communication, regarding any term of any mortgage credit product." The Turning Point's SaaS-based MACH3 platform rose to the challenge, introducing "Corporate Control" and confirming MACH3's status as the mortgage industry's only compliance-centric corporate CRM and marketing automation solution.

The Place for Lending Visionaries and Thought Leaders. We take you beyond the latest news and trends to help you grow your lending business.