The 2020 Most Powerful Women In Fintech Award Winners Are …
In today's hyper-connected world, organizations must constantly evolve to offer quick, convenient, and reliable service. The financial services industry is no exception. The rise of Innovative FinTech is a perfect example of how this new reality is reshaping the way we think. And women are playing a pivotal role. These women are not just influencers, they are leading the way. As such for the second year, PROGRESS in Lending is honoring The Most Powerful Women in FinTech today. Here are the Top 30 women that are reshaping Financial Services FinTech today:
CHRISTINE L. BECKWITH
President & COO
20/20 Vision for Success Coaching & Consulting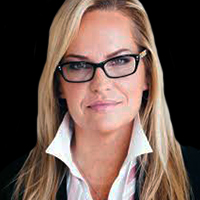 20/20 Vision for Success Coaching is fueled by an incredible virtual training platform that takes every single student from step one of a 24 core curriculum syllabus authored and illustrated on interactive learning videos with certifications, all the way to social media push to reading library literature and the entire system can be flipped as shareable content for the learner to their own preferred referral partners or employees. This system is managed by caring and educated professionals who are there to celebrate their progress, apply their learning to practical use and see them through to a level of accountability that turns out rich and consistent success results. It is complemented by a team of expert elite executive coaches that each student chooses from month to month. The results are extreme and the learning easy because every student/professional on the system can do their learning by iPhone, Bluetooth and/or laptop. All of this system was the architecture and illustration of a 30 year award winning industry veteran who knew that nothing like this existed for the busy, hectic and needing mortgage & real estate professional.
This technology allows the professionals in our space to progress their entrepreneurial skills down an easy path of learning that reshapes their results, efficiencies, emotional intelligence and business profits/results. There is no other vehicle in the industry specifically designed to turn out the mortgage pro as a true CEO of their own businesses like this. It takes the learner to a level where they then can work on marketing, PR, writing, reading and elite media at levels only the true pros in the industry ever reach. 20/20 VSC turns out pros at a higher rate than any other company in the industry, thankful in large part to the systems for learning they have designed.
---
ROSALIE BERG
Founder & CEO
Strategic Vantage Marketing & Public Relations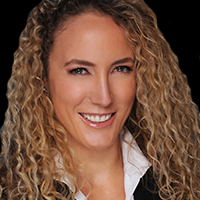 As a nationally recognized marketing and public relations strategist with over 20 years of specialization in the mortgage industry, Rosalie Berg has been helping FinTech companies find success many years before "FinTech" was even a buzzword. In fact, Rosalie has played an instrumental role in the growth of more FinTech companies than any other marketing professional we can think of. And by leveraging her extensive experience creating and executing highly successful B2B and B2C campaigns, she has helped many FinTech companies generate double-digit revenue growth and lucrative company sales.
Rosalie's FinTech involvement dates way back to 1999, when she was hired as vice president of marketing for OpenClose Technologies. While there, she rebranded the company and substantially increased its name recognition in the mortgage industry. In 2002, Rosalie founded Strategic Vantage, which has since become of the nation's largest marketing, public relations and social media agencies focused on the mortgage industry. Over the years, more than 100 companies – including many FinTech companies of all types and sizes – have relied on Rosalie and her team to meet their needs. In addition to being actively involved in all agency accounts, Rosalie provides strategic direction and oversight in the creation and execution of marketing, public relations and social media campaigns.
Rosalie has been instrumental at helping FinTech companies build widespread recognition and trust by simplifying their message and getting it front of the right audiences. Among FinTech companies that have credited Rosalie for their growth is Resitrader, currently the mortgage industry's largest loan trading platform. As Resitrader grew, Rosalie defined its culture and communicated it to the industry through highly effective marketing and public relations campaigns.
---
AMY BRANDT
President
Docutech, a First American Company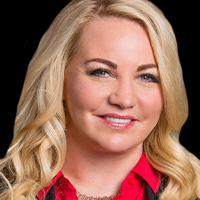 Amy Brandt is a highly accomplished entrepreneur and senior executive with a track record of over 20 years of success within the mortgage, software, tech, aerospace and financial services industries. Since joining Docutech in May 2017, Amy has driven the company's strategic vision. She leads its growth initiatives by expanding the solution offering, securing strategic technology partnerships, and identifying the evolving needs of lenders and their customers. She provides leadership to all aspects of daily operations, including client strategy and success, product development, technology integrations, and new business development. In March of 2020, First American acquired Docutech to streamline the mortgage process, inception through post-closing, and accelerate real estate closings.
As president, Brandt spearheads Docutech's continued growth, playing an instrumental role in many areas, including the development of digital mortgage and eClosing solutions, the acquisition of its operations by First American, and client growth and retention. In addition, Brandt's leadership has generated:
• Increased revenue 40% year over year as president with over 60% of the Top 30 originators as clients
• Expansion of Docutech's product reach from primarily mortgage documents into consumer lending and eClosing
• Seamless transition from the founder and CEO of 25 years to a private equity board, and thru acquisition as a division of First American
Before joining Docutech, Brandt was the president of originations and corporate technology at New Penn Financial, where she oversaw all origination channels, including direct to consumer products, third-party originations, retail and joint venture. Prior to that, Amy served as chief operating officer of Prospect Mortgage, where she enhanced day-to-day operations, resulting in a 40% reduction in operational costs. Before her time at Prospect, Amy was tenured as president and CEO at Vantium, where she was able to grow assets under management from $500 million to more than $4 billion, while overseeing the acquisition of two companies.
---
MAYLIN CASANUEVA
Chief Operating Officer
Teraverde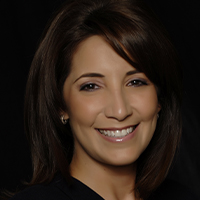 Maylin has worked in the industry for over 25 years and has developed an award-winning software solution tailored for mortgage bankers to have full overview of their entire business in near real time. From her experience in the mortgage industry in secondary markets and primary markets. Maylin developed Coheus, the first platform leveraging big data, automation and providing near real time oversight of the loan origination, mortgage operations, servicing, risk management and securitization.
She continues to work with her team to improve the visual mortgage banking look and feel of Coheus. The solution is playing a crucial role making it easier for management to see the relationships that are not necessarily visible by using static reporting or any loan origination system. Coheus allows lenders to easily find errors in data and quickly take action, navigate through the company's data to explore trends that have an impact on time, profitability, or other processes.
Maylin has formed a relationship with the largest Loan Origination System, Ellie Mae to integrate Coheus quicker with Encompass, leveraging Ellie Mae's API and DataConnect infrastructure to give Encompass users a modern experience of Encompass data.
---
JODY COLLUP
Chief Operating Officer
Global DMS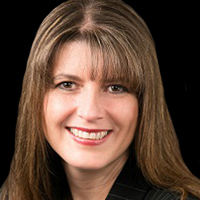 With more than 25 years of diverse experience working in both the private and non-profit sectors, much of her experience being in the technology sector mortgage industry, Jody Collup has become a well-known presence in the mortgage industry. In her previous position, Jody headed the marketing strategy at Calyx Software, Inc. where she successfully aligned sales with marketing while operating in a hyper-growth environment during as the mortgage industry downturn, establishing brand consistency and positive industry awareness behind the company and its solutions. Jody also aided in the overall strategy creation for the organization. For example, she was instrumental in changing the way Calyx charged and collected revenue from its clients as well as organizing and implementing the company's professional services revenue stream.
When Jody moved on from Calyx, she became the first marketing professional hired by Global DMS. As the VP of Marketing she created all the branding and communications platforms that are still in place today. Seeing opportunities to make beneficial changes in the organization she then took over the sales and account management departments. Now, Jody is the COO of Global DMS and is responsible for all operations. During her tenure as COO, she was able to drive the launching of the new EVO platform to fruition while also increasing overall profitability of the company.
She is an active member of the Mortgage Bankers Association, is involved with numerous industry-focused trade shows and events and serves as a regular thought leader.
---
JESSE DECKER
Executive Vice President of Customer Success
Sagent Lending Technologies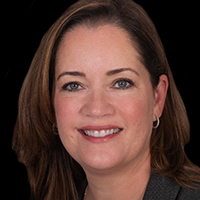 Over her 20 year fintech career, Jesse Decker has become a clear customer success leader. Overseeing enterprise technology transformations and customer success programs at some of the largest and most innovative housing and lending fintechs, Jesse pioneered how these digital giants have reshaped the consumer experience.
Her focus from the start has been simplifying the journey of buying, financing, improving, and selling homes – specifically how borrowers interact with loan officers, loan servicers, and the financial institutions who "hold the key" to their future. As digital interactions between bank/lender and customer have transformed from "nice to have" to "customers expect this," Jesse has been the connector between customer demand and lender/bank execution. This is why banks and lenders seek out Jesse to master customer engagement, retention, and personalized support.
Her expertise led her to Sagent Lending in May 2020, where she joined America's second-largest loan servicing software company serving top bank and nonbank servicers as Executive Vice President of Customer Success.
At Sagent, she's already played an integral role in helping the loan servicing software leader reinvent and modernize how banks and lenders power the homeownership and consumer lending experience for more than 12 million borrowers.
---
MOLLY DOWDY
Co-Founder
NEXT Mortgage Events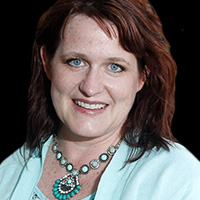 As Co-Founder of NEXT Mortgage Events, Molly Dowdy works closely with lenders and technology providers to advance FinTech in financial services. Each NEXT conference is tech-driven and provides unique opportunities for FinTech firms to showcase the latest innovations to the mortgage lending community. In addition, the conferences are a collaborative summit for intel-sharing amongst women executives on the latest technologies, exploring topics like implementation challenges, adoption and lessons learned.
Molly believes FinTech has already played an impactful role in reshaping financial services. FinTech has elevated the borrower experience through years of innovation and provided accessibility to home buying for underserved markets. FinTech has already made great strides in reducing time to close and in making it so much easier for borrowers to provide documentation.
---
ANNETTE GOODE
Associate Business Architect
Tavant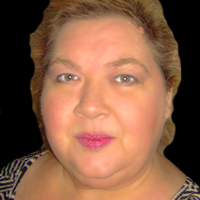 Annette is dedicated, motivated and results-driven with extensive industry experience. She has a passion for quality, commitment to excellence and continuous improvement with a focus on customer needs and satisfaction. Annette delivers initiatives and outcomes aligned with strategic business or regulatory objectives across business processes and technology platforms.
Annette has a 20+ year career that has focused on bettering operational processes for companies with which she has worked including Bank of America, Wachovia, Capital One Home Loans and Fairway Home Loans to name few.
She is a graduate of Queens University with a Bachelor of Arts in Computer Information Systems. She is a Certified Scrum Master (CSM), Scrum Alliance and is an Agile Certified Practitioner, Project Management Institute.
Several of those companies and projects on which Annette has worked include:
Company: Bank of America
Project: Loan Solutions
Loan Solutions was a POS interface to a legacy workhorse LOS. It narrowed down the loan application into several user-friendly screens. The ease of use for Loan Officers increased the business they were able to generate and lessened the time required from customers up-front. As a QA Lead and Mortgage SME, Annette was able to provide input on the necessary data points required. This was her first major instance in seeing where technology could help make a financial process, specifically completing a mortgage application, easier and faster.
Company: Wachovia
Project: Process Re-Design and Standardization Business/IT Initiative
This initiative involved re-thinking the loan process from initial application through disbursing funds. Along with process changes, the company opted to move from its in-house POS and LOS to a vendor application. The application chosen was Palisades Impact, which was later sold to IBM after Wachovia's customizations. Having a POS and LOS be part of the same system instead of separate interfacing systems allowed for less data errors and increased speed of data transfer. This increased the overall customer satisfaction while also increasing the number of loans that the Operations Centers could process during a month.
As a Business Analyst and SME, Annette had a direct impact on changing the process flows at the Operations Centers. She provided input on customizations to the Impact system so it would meet the needs of the new process flows and be an effective tool. Her team revitalized the loan process for both customers and employees. From the process changes, which increased Operations Centers productivity, to customizing a loan system, which increased profitability by being user-friendly, speedy, and efficient, she was instrumental in assembling the right people and tools to bring the process to fruition.
Company: Capital One Home Loans
Project: OPUS
When Capital One acquired ING Mortgage, each company had its own version of LPS' Empower. The OPUS project combined the two versions and produced a final one that would allow for more on-site configuration while supporting all required first lien products. A decision was made to take ING's version of the platform and add Capital One's products, pricing, and other features to support those.
As a Senior Product Owner, Annette had a team of Business Analysts/Product Owners who followed the Agile Scrum methodology of creating user stories and working with the Delivery Teams to deliver incremental chunks of work for the Empower system. A new pricing engine, documents, and changes to the closing workflow were her team's main items. These areas afforded her to work closely with several different company departments including Compliance, Operations, Pricing/Lock Desk, and Legal plus an external document vendor. She used her knowledge and what she gained from her partners to help intensify the productivity and efficiency of the system.
Project: HELIOS
HELIOS added Home Equity products and processes to the Empower system. This allowed all company products to be on the same system, which provided consistency. As a Senior Product Owner, she worked closely with several different internal departments and an external document vendor and learned a new part of the mortgage business with which she was unfamiliar. She relied on her system expertise to help the Business think outside of itsr present situation and embrace the opportunities a new system could provide
---
ANEEZA HALEEM
Director, Technology
Planet Home Lending, LLC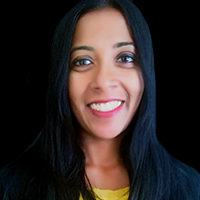 Throughout her career, Planet Home Lending Director of Technology Aneeza Haleem has driven technology improvements that increase efficiency, heighten insights, and enhance customer experience.
At Planet, she recently spearheaded the implementation of Stella, the company's consumer-facing, contextual chatbot. Before that, she built an automated, lead-management tool that further streamlined the flow of information from Planet's website homepage into Encompass. Haleem also led the team that developed an in-house barcode reader that reduced document indexing time from 40 minutes per loan file to seconds.
Currently, she's expanding Planet's remote online notary and eNote capabilities to allow for end-to-end electronic loan completion. While at Cognizant Technology Solutions, her Cognizant Intelligent Mortgage Advisor (CIMA) was heralded by HfS (Horses for Sources) as the best example of a cognitive assistant in the mortgage industry.
Haleem has also been a voice for women in IT within the mortgage industry. Her opinion blogs on topics ranging from women in leadership, to diversity in AI and sexism in children's coding programs have been featured in various industry publications.
---
JENNIFER HENRY
Vice President of Strategy and Marketing, Equifax Mortgage & Housing Services
Equifax, Inc.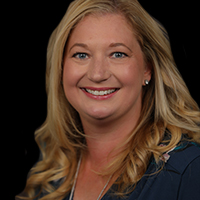 Jennifer Henry is an innovative, results-oriented leader with more than 20 years of continued success in product, strategy, sales and management along with a deep understanding of mortgage loan quality, loan origination, servicing and technology. As Vice President of Strategy and Marketing, Equifax Mortgage & Housing Services, Jennifer Henry oversees the strategic vision for the mortgage and housing line of business, ensuring the brand is on track relative to yearly growth plans, while also working to develop strategies for partnerships, mergers and acquisitions. Additionally, she upholds communication between cross-functional teams while also providing strategic guidance on new product innovation opportunities, product roadmaps, pricing and channel strategies. She brings a wealth of experience and innovative ideas designed to fuel greater efficiencies and growth within the sectors.
During her tenure at Equifax, she has enhanced Equifax's ability to provide access to customer insights that fuel the entire mortgage process. Among her accomplishments this past year, Henry was instrumental in creating the Mortgage Servicing Product Bundle, designed to empower lenders with the data and analytics they need to combat issues ranging from mitigating delinquency risk and identifying portfolio retention strategies to increasing operational efficiencies with non-performing loans. Providing flexible solutions that meet specific needs the servicing ecosystem faces ensures Equifax is driving value for customers. In addition, she was involved in creating the Home Equity Solutions Product Bundle, which supports lenders' home equity lending by assisting institutions with consumer acquisition, mitigating portfolio risk, and increasing operational efficiencies, ultimately creating a more profitable home equity lending model. With this solution, Equifax is helping lenders better identify risk and market opportunities as well as increase operational efficiencies with digital processes to better address the specific needs and challenges facing the home equity lending ecosystem.
Additionally, during her time at Equifax, Henry developed a structure that significantly increased the velocity, scale and quality of output among her team. She has developed and deployed a new product innovation process that resulted in over 15 new product launches. She has also been instrumental in expanding Equifax into new market segments, most notably real estate and multi-family housing. Her attendance at some of the industry's premiere tradeshows enables her to meet and interact with mortgage industry executives directly to understand their challenges, aiding in the development of groundbreaking technologies. Henry is also often featured as a thought leader by participating in written byline/interviews for industry publications on mortgage-related issues and solutions.
---
KELLI HIMEBAUGH
Director of Sales
Mortgage Builder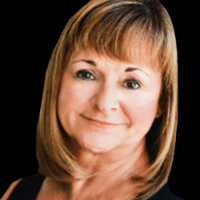 Kelli began her career in the mortgage industry in 2003 working in the wholesale and correspondent banking space. Prior to that, she worked in the modular home building industry with two national factory homebuilders for nearly 15 years. She pivoted her work focus to the mortgage technology space and in 2008 she joined Mortgage Builder Software. After two years in her sales and client development roles, she transitioned to a corporate role in Mortgage Builder's Michigan headquarters serving as Corporate Vice President.
In 2014, Kelli played a key executive role in the strategic acquisition transaction of Mortgage Builder and remained as an executive under the new ownership. In 2016, Kelli joined the team at VirPack where she served as the Director of National Sales and a member of the senior management team. She focused on delivering the VirPack solution to lenders of all sizes and played a key role in the company's market strategy alongside VirPack's executive management team.
In 2020, the best of fate came her way and Kelli returned as the newest member of the Mortgage Builder leadership team. She is leading the new marketing and sales strategy for the company, which became a subsidiary of Constellation Mortgage Solutions, Inc. in 2019.
---
ANGELA HURST
Senior Vice President
US Real Estate Services (USRES) and RES.NET, Inc.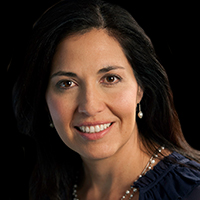 For Angela, integrity, dedication and determination have been guiding principles in all her actions and behavior, both personally and professionally. She understands that hard work is a fundamental building block to success and that success is not given to someone but instead earned. Angela is a problem solver pairing traditional values with innovation. Her parents, career military, U.S. Coast Guard, instilled those traits at an early age.
Angela, an accomplished senior executive and thought leader, has more than 30 years of experience in the real estate industry, focusing 20 of those years in mortgage banking. Her knowledge and expertise encompass every aspect of business from Strategic Initiatives, Contract Negotiations, Contract Procurement, Client Relations; Public Relations; Community Outreach/Development Programs; Pool / Bulk Sales; Alternative Disposition Programs; Vendor & Business Partner Initiatives & Programs. Angela is a thoughtful listener, always thinking of the long-term solutions and how certain strategies might affect the bigger picture.
This year, Angela joined the recently-established American Mortgage Diversity Council, formed by Five Star, that promotes diversity and inclusion throughout the mortgage industry. She is part of the Education and Outreach subcommittee that focused on training professionals and leaders to better understand diversity and its impact on their business, their community and the industry. Ed Delgado, President & CEO, Five Star Global, LLC, said, "I have had the privilege of knowing Angela for nearly a decade. During this time, I have known her to be a focused and dedicated business leader, who is regarded as a force for good."
Angela is involved with the Committee for Young Life, Argyle, and she was a past Board Member of Helping Our Heroes and on the Marketing Committee for Rebuilding Together, Dallas. She is an advocate for and involved in fundraising for Veterans receiving care at the North Texas Veterans Hospital and American Legion benefitting the North Texas Veterans Hospital and actively serves on organizations championing Diversity and Inclusion within the industry.
---
LORETTA KIRKWOOD
Vice President of Compliance
QuestSoft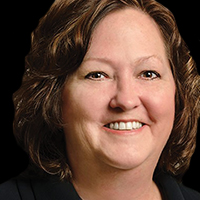 For more than three decades, Loretta Kirkwood has been one of the leading women helping lenders navigate the constantly changing fair lending and compliance landscape. She has vast experience in both the lending and regulatory worlds, which she has used to build new compliance processes, educate the industry on fair lending best practices and work with regulators to revise rules to benefit both consumers and the industry. Today, she is using that experience to help build a fair lending compliance automation platform to help lenders better analyze and understand fair lending risks associated with lending performance, while maintaining focus on profitability. 
For most of the past year, Loretta has been leveraging her three decades of experience and leadership in fair lending and compliance to help QuestSoft build a new fair lending platform that will help lenders build a stronger, more accurate and compliant fair lending program. While working on this project, which launched in 2019, Loretta has also continued to remain an active leader in the mortgage industry advocating for more comprehensive fair lending tools and education for lenders.  She is additionally working to build a more comprehensive Community Reinvestment Act (CRA) program in response to feedback from the industry.
In addition, Loretta has presented several educational webinars on topics ranging from the impact of expanded HMDA data on fair lending to why CRA data and analysis is more important than ever.
Throughout her expansive career, Loretta has assisted numerous financial institutions with enforcement action remediation, regulatory investigations, exam management, assessments of fair and responsible lending programs, HMDA and CRA process optimization, CRA performance evaluation, and leveraging technology to ensure integrity in data capture and process management. 
---
ANNA KLOMBIES
Chief People Officer
Total Expert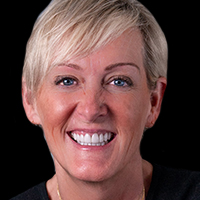 Anna Klombies boasts more than 25 years of experience in SaaS, financial services, media, e-commerce, and entertainment. In her position as a human resources leader at nationally recognized, technology-centric companies, including SportsEngine (recently acquired by NBC), Dow Jones, CBS' MarketWatch, and now high-growth fintech startup, Total Expert, she's focused on developing high-performance cultures and operational excellence across all corporate teams.
As the current Chief People Officer at Total Expert, the fintech leader behind the first fully-integrated marketing and sales software for the bank, credit union and mortgage industries, Anna focuses on professional development, people operations, coaching and mentoring, and improving company culture across the entire company.
Anna's fintech expertise is a blend of her passion for human resource excellence and tech executive professional development. She works at the executive level with leaders overseeing technology, engineering, product development, and strategic marketing teams to ensure Total Expert scales and hits all the pinnacles on its way to continued growth.
Anna truly believes that fintechs are only as strong as their strategic and creative executives – and those fintechs on the high-growth path (like Total Expert) must foster a mission-driven culture of collaboration and excellence to drive employee engagement, business strategy, and stakeholder value.
---
RUTH LEE, CMB
CEO & Founder
Big Think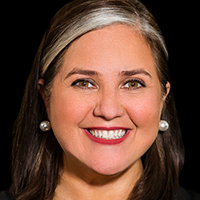 At Titan Lenders Corp, Ruth Lee helped conceive and develop several meaningful technologies for the mortgage industry. These include: mintrak – 2012 Fix-It award winner – for large scale data reconciliation between MERS and servicing systems, DRMS – providing private label warehouse line quality control, and Worx – a whole loan purchase review platform for housing finance agencies and investors. Since selling Titan in 2016 and exiting in 2018) Ruth has been involved in MSR transactions and working with FinTech firms on "Go To Market" strategy and feature enhancements. In the 'rona, Ruth has been lending her expertise to consult on operationally sound, risk averse eNote adoption.
She believes that FinTech is a catalyst, and we are currently seeing the evolution of manual processes through a digital transformation of the industry. Today, mortgage FinTech is challenging long-held assumptions about process and risk. Through that transformation, the mortgage industry will continue to move toward an inevitable conclusion – a completely digital mortgage.
---
KATHLEEN MANTYCH
Senior Director, Business Development
ACES Risk Management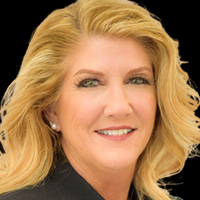 Kathleen is an industry vet that has held senior positions at several firms including at Asurity where she was responsible for Legal Compliance & Technology Document Preparation; ISGN where she was responsible for Technology/Enterprise Suite Consisting of Origination, Servicing, Default, Construction, BPO; and Wolters Kluwer where she was responsible for Compliance/Technology Suite, Alliance Management (Nationally and Internationally).
She believes that Fintech is and will always be an evolving playlist of hyper technologies powered by experienced professionals. Also, in order to offer the best of breed, you need to understand the internal workings first. It will continue to reshape and shake up the industry with innovative technology to maximize efficiencies and increase speed with a customer-centric approach in mind. Flexibility and adaptability are two essential ingredients that will be significant, particularly as the shift continues through COVID-19 into more of a remote new norm. Behind all this also needs to be a QC plan and effective policies and procedures that is just as flexible, adaptable and agile to ride the regulatory wave and keep pioneering the way forward while mitigating ever growing risk that comes along with the new digital world.
---
CHARLYNE H. McWILLIAMS
Account Supervisor and Regional Sales Director
William Mills Agency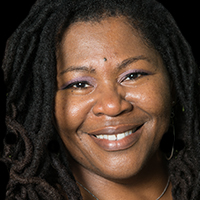 Integrity is a trait that is instilled at an early age and has been a guiding principal in all Charlyne's actions and behavior, both personally and professionally throughout her life. She truly understands that hard work is a fundamental building block to success and that success is not readily presented to someone but instead earned. For these reasons, Charlyne goes way beyond the traditional limits for her clients ensuring they receive the information and guidance for them to be successful in all their endeavors.
Charlyne has been dedicated to the advancement of fintech messaging for more than 16 years. She spent her early career as a business/real estate/technology reporter and editor at daily newspapers including the Roanoke Times & World News, Business Publishers newsletters and Inside Mortgage Technology where she quickly learned the importance of harnessing technology to improve processes and save resources. In addition to her strong communication skills, Charlyne spent time as a mortgage processor where she gained intimate knowledge of technology and its benefits. She experienced firsthand exactly how technology could be used to expedite processes and solve for more complex issues.
During her career, Charlyne has worked with and helped dozens of mortgage technology firms from well-established fintech providers to leading-edge start-ups hone their messaging to better define their go-to-market business strategy to ensure they are meeting an industry need. Companies include IndiSoft, Planet Home Lending, eAppraiseIT, LERETA, ClosingCorp, MiMutual, NestReady and ValueInsured to name a few. Her relationships and industry credibility are some of the most important factors of her continued success in guiding her clients overarching business strategies. She has long-standing relationships with key industry reporters and influencers that enable her to secure exposure to enhance her clients' credibility while increasing brand awareness and attracting new prospects.
Being intrigued by technology and being trained to ask probing questions helps Charlyne work with and understand product development teams. She saw and wrote about the emergence of automated underwriting, MERS, pricing engines, loan originations software and automated valuation technology. Her strong work ethic and ability to effectively gather information has made her invaluable in training fintech C-suite professionals in how to effectively share their technology benefits the industry. Her understanding of fintech and how improves work processes has helped companies gain recognition and win awards.
Her hard work, dedication and commitment to seeing a project through has made her a go-to source of information in her current position. She understands that success is built on team work as well as knowledge.
This year, Charlyne has helped spread information on how fintech will help borrowers affected by Covid-19 communicate clearly with their lenders and housing counselors. She has managed projects to bolster the long-term visibility of fintech in the mortgage industry that included placing subject matter expert articles, sales team brainstorming and interviews.
Charlyne's clients have been recognized for their achievements and won numerous awards over the years. TeleVoice's Barry Hays was named a Mortgage IT All-Star by Mortgage Banking magazine. LERETA's John Walsh was named a Thought Leader by Progress in Lending. IndiSoft received industry accolades including Progress in Lending's Innovators Award, 2013 ComputerWorld Honor award, Mortgage Technology magazine Top 50 Service Providers, the Diversity Business Award and the Fast 50 Asian American Business Award.
---
GEETA MISHRA
Senior Director of Technology and Architecture
Tavant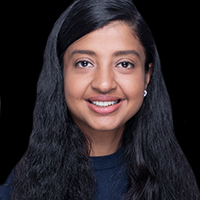 Geeta Mishra, Senior Director of Technology and Architecture at Tavant, has 20 years of experience in designing and creating business-critical enterprise applications. Early on, she led a team of engineers to develop applications for one of the fastest growing and largest mortgage lenders of its time. She became known for her attention to detail and unique ability to understand business and technology, and was quickly promoted to the role of a technical architect. She architected enterprise platforms from ground up in different segments of financial industry such as banking, mortgage insurance and capital markets. An experience of such scale and expertise from participation in every aspect of building these platforms from discovery, architecture and design, development, testing, production support and enhancement makes her respected technologist in the industry. She was recognized as one of the Leading Women of Influence in the U.S. real estate industry in 2018. She is also a three-time winner of annual Excellence Award in delivery at Tavant.
Geeta currently leads the architecture and design of a custom straight-through processing and automated Mortgage Insurance (MI) underwriting platform using Microservice and Micro-frontend architecture for a leading MI provider. She previously led the architecture and design of a custom MI platform which included Origination, Servicing, Default and Claims, Pool Insurance and Risk-Based Pricing applications. The platform used modular service based and self-contained architecture patterns.
Additionally, Geeta was part of architect team at Tavant conceptualizing the architecture of its VELOX products – FinConnect and FinXperience. She has been crucial in the design and development of the innovative Trading platform and its suite of internal applications for creating and rebalancing a themed collection of stocks or Exchange Traded Funds.
She was also involved in the architecture, design and development of a single online point of access for Royal Bank of Scotland common banking services using WebSphere Portal technology. She has additional experience in the design and development of a custom mortgage loan defaults management platform for one of the fastest growing lenders in the United States. The platform reduced loss severity and tightly managed default portfolio/timelines through effective loss mitigation features like Loss Mitigation Score Card, Workout Recommendation Engine and Saving's Over REO resulting in higher value generation for servicers and investors.
---
MARIA MOSKVER
Co- CEO
CloudVirga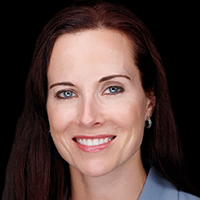 Maria Moskver is Co-CEO of CloudVirga, a leading FinTech firm powering the digital mortgage experience at some of the country's leading lenders. She shares this role with Daniel Akiva, Co-CEO and Chief Technology Officer, and works closely with CloudVirga co-founders, Mark Attaway and Kyle Kamrooz. Maria is responsible for all aspects of Cloudvirga's customer success initiatives, its go-to-market strategies, sales, day-to-day administration, finance and compliance.
Cloudvirga is a digital mortgage platform giving consumers, lenders and mortgage originators a world-class customer experience from application to closing. The company's technology solutions enable lenders to their automate workflows, radically cut costs, increase transparency and reduce closing times. CloudVirga technology powers nearly $150 billion in loans annually and is used by ten of the country's top 40 mortgage originators.
Maria joined CloudVirga a year and a half ago as general counsel (a position she continues to hold). She was promoted to co-CEO earlier this Spring. Since that time, CloudVirga has:
• Secured a new round of strategic investment.
• Launched a Wholesale TPO platform that will significantly streamline the interaction between large wholesale lenders and their broker clients.
• Announced that two large lenders—Finance of America and Citizen's Bank—have selected CloudVirga's TPO platform.
A mortgage industry veteran with more than 20 years of experience, Maria has held senior positions at technology-enabled companies, like Covius, and specialty providers, such as Statebridge special servicing and MurrayHill, the pioneer in credit risk management.
Prior to joining CloudVirga, she was the General Counsel and Enterprise Compliance Officer for Covius, a leading provider of technology-enabled solutions for the financial services industry. At Covius, she launched a new standalone compliance business division, expanded its product offering and oversaw the legal and internal audit teams.
---
SARA KEAY NAKAE
Director of Marketing | Enterprise Sales
FirstClose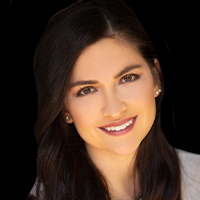 Sara has over 15 years of experience in FinTech serving the financial services sector in realtor and agency marketing for banks and credit unions, and extensive experience in the mortgage industry working with banks, credit unions and mortgage companies to deliver award-winning technology solutions and services. She has been a keynote presenter at leading industry events and conferences discussing FinTech and its impact on lenders businesses. Sara has deep industry knowledge in the financial digital space.
Recently, Nakae launched and brought to market FirstClose ONE. FirstClose ONE is a comprehensive platform designed to give lenders access to all the tools they need to be successful in home equity lending, in one place. FirstClose ONE combines property, and borrower data intelligence, consolidated vendor management, and a suite of rich UX/UI features to ensure that lenders are able to provide a world-class borrower experience to maximize profits.
Digital Lending Platform (DLP) is a home equity point-of-sale tool and application management system fully integrated FirstClose ONE. Specific to home equity lending, lenders can drive prospective borrowers to the application portal where the borrower is able to obtain instant information regarding the equity in their home anytime, anywhere. In addition to providing real-time equity results, DLP can complete a full home equity application and obtain a credit decision in real time directly from the FirstClose ONE platform.
Additionally, the platform includes game-changing automation like SMART Select, which uses intelligence logic to automatically select the title vendor with the best service, best price, and best turn-time for each financial institution's unique lending footprint. Features like this that make intelligent decisions for lenders are what sets the platform apart.
FirstClose ONE includes a rich and smooth user interface, seamless user experience, one-screen navigation, live production reports, and custom workflow management tools with the same quality of service FirstClose users have come to expect. Being accessible via a web app and the leading loan origination systems, lenders can operate more efficiently anytime, anywhere.
---
DARCY PATCH
VP Marketing, Enterprise Solutions
WEST, a Williston Financial Group company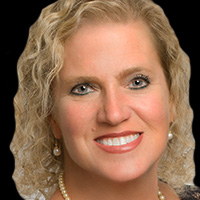 Darcy Patch was already one of the most powerful women on the FinTech and mortgage lending landscapes when she joined WEST, a Williston Financial Group company, as VP Marketing, Enterprise Solutions. Over a career spanning more than 20 years, Patch had led marketing and communications efforts and implemented strategic marketing plans on behalf of many of the real estate industry's largest and most innovative companies.
From the early days of her career, she was responsible for developing several mortgage technology-based product offerings, in addition to leading marketing and communications. It has been that integrated understanding of product development and operational processes that have given her marketing initiatives effectiveness, and made her such a sought-after marketing strategist.
In 2001, when Fidelity National Financial spun off its data, services and solutions companies to form a publicly traded company on NASDAQ, Patch was the senior marketing executive tapped to lead the launch, develop the corporate marketing plan, and manage the development of the Wall St. business plan.
Her marketing efforts incorporate a developer's understanding, ensuring that the marketing message clearly explains the product's function and benefits, while focusing on that industry niche that will benefit most.
As SVP of Marketing and a senior marketing strategist at Fidelity National Financial and later Lender Processing Services (now BlackKnight), Patch was responsible for developing, planning, implementing and tracking marketing, communications and product launch plans for nearly all of the company's real estate technology, origination and default servicing divisions, including the MLS systems, Empower LOS, RealEC, SoftPro and LPS Desktop technology platforms; public record data,offerings, centralized lender title, closing and appraisal services; flood and real estate tax services, property valuation services, default title and closing services, REO asset management, field services, auction solutions, and more.
As VP of Marketing, Strategy and Industry Relations for the Data Solutions Division and VP of Marketing and Operations for the RealtyTrac Network at RealtyTrac (now ATTOM Data Solutions), she researched and developed a comprehensive, channel-centric strategic marketing plan targeting the residential real estate brokerage market.
Patch also developed messaging and created marketing materials on behalf of the company's Data Solutions division, including brochures, web content and email marketing pieces – most of which focused on the FinTech RealtyTrac used to derive its data. She also led a FinTech-focused product development team in the creation of a "white-labeled" version of RealtyTrac's foreclosure research site on behalf of the nation's second-largest Multiple Listing Service organization. This system replaced the industry's leading foreclosure research platform.
Perhaps more importantly, Patch's talents have been applied not just to advancing the business of FinTech, but its people as well. As Director of Marketing Strategy at ServiceLink, she planned and managed conferences and events, including the annual Women Executives in Banking conference, an invitation-only event for senior-level executives in the mortgage servicing industry. Supporting activities included program development, contract negotiation, participant recruitment, theme development, speaker selection and engagement, meeting coordination and onsite event management. Aggressive negotiations resulted in an 18 percent budget savings and several divisions obtained new business as a direct result of networking opportunities during the 2012 and 2013 conferences.
---
WENDY PEEL
Vice President of Sales and Marketing
ReverseVision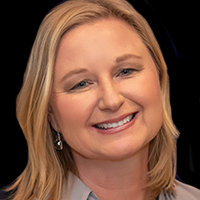 Wendy Peel is vice president of sales and marketing at ReverseVision. An accomplished B2B executive, Peel has over 20 years' senior leadership experience driving sales growth at enterprise technology firms.
Under Peel's leadership, market-leading digital mortgage firm ReverseVision has achieved record revenue growth. To date, the ReverseVision platform is used by all 10 of the top-ten HECM lenders and supports more reverse mortgage transactions than all other systems combined. Since joining the company in 2016, more than 2,500 lenders and brokers have enrolled in the ReverseVision platform, which serves nearly 10,000 active users.
In support of broadening lender adoption among forward lenders, Peel led the organization's Fall 2019 transformation as an API-enabled flexible reverse lending platform, unveiling a new logo as part of its revised mission and rebranding. Peel also conceived the inaugural ReverseVision UserCon to highlight best HECM origination practices, offer expert marketplace insights, and gather guidance on future product development. Tickets to the event, which was attended by industry leaders, lenders and brokers, sold out two years in a row.
Peel is a frequent speaker at industry events and her thought leadership has appeared in national mortgage industry publications.
Before joining ReverseVision, Peel served as vice president of sales and marketing at CommercePromote, a cloud-based SaaS applications provider, where she executed a corporate rebranding campaign repositioning the company as an enterprise marketing and operations technology leader. Additionally, Peel has held executive sales and marketing positions at iCoStore, LLC; Take Notice, Inc.; PNA, Inc.; and TransPerfect Translations.
---
SUSAN PORTNOY
SVP, Product and Enterprise Operations
LERETA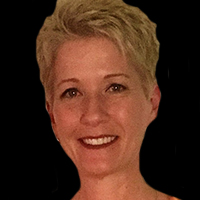 Susan Portnoy's entrance into the FinTech space 28 years ago was a natural fit for someone who thrives on solving problems. In 1992, she joined Transamerica's outsourcing division and was instrumental in building the first outsourced tax platform in the industry for one of the nation's largest mortgage servicing portfolios. In 2002, Susan joined LERETA as vice president of outsourcing and has been part of the executive leadership team for more than 10 years. Today she is SVP, Product and Enterprise Operations.
With her vision and expertise, LERETA has challenged the status quo of the industry's technology platforms. While managing LERETA's outsourcing teams, Susan recognized an immediate need to synchronize data and automate workflows to optimize efficiency. The outsource team relied on many internal partners for their data, forcing managers to spend entire days weaving together Excel files using various methods and numerous databases, all to have a clear picture of the information flow in order to effectively assign work to processors.
Susan is the master architect behind LERETA's new Total Tax Solutions®, commonly known as TTS. It took her years of meticulous planning and designing to develop the tool. TTS was originally built to provide internal visibility of each aspect of the tax life cycle, which provided immediate efficiency for LERETA's managers and supervisors. Since its release, TTS has yielded material operational improvements; including a 70% reduction in claims and penalties, 30% reduction in borrower calls, and 30% reduction in returned checks. Recognizing the need mortgage servicers have for this type of platform, her product team designed a TTS version that can be integrated with a client's loan servicing system to provide total visibility and transparency on all tax servicing processes. This was the first major technological enhancement to the tax service industry in years.
---
LEORA RUZIN, CMB
Director of Real Estate Lending/Managing Editor
Valley First Credit Union/Mortgage Women Magazine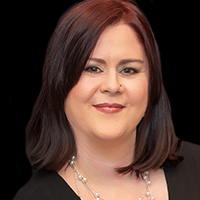 Leora Ruzin has been in the FinTech space in some capacity for the entirety of her mortgage career, of which spans over 13 years. During this time, she has taken on a variety of tech-related roles, including:
* Beta-tester for new mortgage tech (pricing engines, LOS platforms, etc)
* Project manager for new LOS integrations and conversions
* Systems Administrator for multiple software applications (pricing engines, LOS, POS, servicing platforms, data imaging systems)
During her time at Guaranteed Rate, she was responsible for managing dozens of mortgage products and investor relationships, to ensure the company was at the forefront of mortgage technology and was aligned with the best partners to deliver successful results.
More recently, as the managing editor of Mortgage Women Magazine, she has the distinct honor of collaborating with some of the biggest names in the FinTech space to develop content that will help all mortgage companies (regardless of business channel) make informed decisions surrounding their technology offerings.
---
RENEE STANZIONE
Director of Digital Communications
NEXT Mortgage Events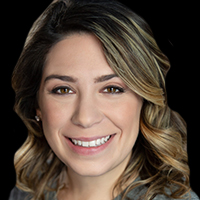 Renee Stanzione is Director of Digital Communications at NEXT Mortgage Events and producer of the #NEXTSUMMER20 Tech Showcase. She manages more than a dozen Fintech firms participating in the Showcase, and coordinates the selection of the participating companies. Prior to NEXT, Renee helped grow AIME membership at staggering rates.
Renee is a big proponent of FinTech's growing role in reshaping financial services. Borrowers want a fully digital experience now. They expect it to be just like all other aspects of life. Homebuyers today think mortgages should be more advanced than they are because the rest of their lives are already progressing with modern technology. The winners in financial services will adopt FinTech quickly and continue to innovate to elevate the mortgage experience.
---
OYA TRUESDALE
Senior Vice President, Information Technology
Covius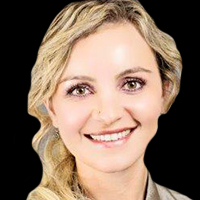 Oya Truesdale has been in the technology industry for 15 years with a strong background in software engineering. Throughout her career, she has managed application development and enterprise software platforms for large banks and financial institutions.
In her current role as Senior Vice President of Information Technology for Covius, a leading provider of technology-enabled solutions for the financial services industry, she oversees the Software Engineering, Architecture and Design, Test Automation, Quality Assurance, Project Management, Business Analysis and Client Implementation and Application Support teams. Her teams are responsible for developing and implementing critical document and data management systems for servicers and originators, including loan modifications and default processing.
Oya originally joined the WALZ group in 2007 as a Software Engineer. In 2015, Covius acquired WALZ and Oya was critical in the successful post-acquisition integration of WALZ's technology into the Covius Document Services group. She worked to consolidate and streamline technology operations, restructure teams, standardize processes and reduce time-to-market with higher-efficiency execution.
A large-scale project Oya has been directly involved in is the launch of the company's new test automation platform. The platform automatically tests all new products, changes to existing products and new releases to ensure they are working as expected before they are put into production. The manual product test cycle usually takes days or weeks, where the test automation platform takes minutes – providing significant cost and time savings.
---
SUE WOODARD
Chief Customer Officer
Total Expert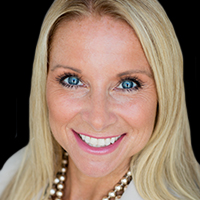 With 30 years of financial services and mortgage industry experience, Sue Woodard has been a strong advocate for driving the use of technology combined with human connection to improve the mortgage lending experience.
In her position as Chief Customer Officer at Total Expert, a marketing and customer experience platform built for the financial services industry, her focus is on helping customers achieve greater productivity and long-term success with the help of technology and innovative solutions. Total Expert has seen its customer base increase significantly during Woodard's tenure with the company.
Woodard started her career at the ground level as a processor, became a top producing loan officer, then leveraged her knowledge to become a highly acclaimed industry speaker, subject matter expert, and technology executive. And over the course of her career, she's shattered the glass ceiling for hundreds if not thousands of people to achieve more with smart lending strategies. Her background spans C-suite leadership, training, public speaking and building expertise in originations and mortgage technology. Prior to Total Expert, she served as president and CEO of Vantage Production, VP and national sales trainer at CTX Mortgage and TCF Bank, and has taken home top originator titles in many of her previous lending roles (TCF Bank, CTX Mortgage, Hometown Mortgage and Countrywide Home Loans).
In addition to having hosted a successful financial radio program and making guest appearances on CNBC, NBC and CBS, Woodard has been awarded numerous industry honors, including:
– PROGRESS in Lending Women in Fintech award list (2019)
– National Mortgage Professional's Most Powerful Women in Mortgage Banking award list
– Mortgage Professional America HOT 100 award list
– HousingWire Vanguard Award
– Mortgage Professional America Most Innovative Award
Outside of the mortgage industry, she also serves on the board of HOPE4Youth, a local non-profit working to end youth homelessness, and was also inducted as an honorary alumnae initiate to the sorority Sigma Sigma Sigma, where she is guiding young women on succeeding in the workplace and as leaders.
---
JANINA "GIGI" WOODS
Senior Vice President
Planet Management Group, LLC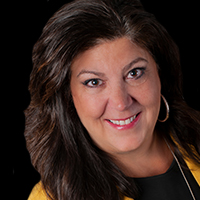 Planet Management Group Senior Vice President Janina "Gigi" Woods' poured three decades of servicing industry knowledge into the development of a powerful, client-focused real estate asset management platform that maximizes portfolio returns.
Investors in mortgages and other real estate-related portfolios thrive on data insights. By applying technology that increased portfolio- and loan-level transparency, Woods helped triple the size of Planet's sub-servicing portfolio between 2016 and 2020.
PMG's portfolio management technology provides performance intelligence far beyond the typical, daily reports commonly available in the industry. It uses real-time performance to identify and proactively manage slow-downs in loans moving through the default, modification, workout, and foreclosure pipelines.
Identifying and resolving issues that cause loans to fall outside expected default process timelines is critical to maximizing portfolio values because adherence to deadlines influences conveyance and claims payments.
---
BRANDIE YOUNG
Chief Marketing Officer
Candor Fintech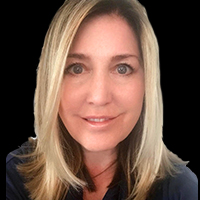 Considered a "secret weapon" and kept on speed dial by industry notables, Brandie has racked up >20 years in the industry, and now occupies the CMO role at FinTech freshman Candor Technology.
No stranger to emerging technology, Brandie cut her teeth at IMX Exchange, and then went on to join the team that brought Encompass 1.0 to market. Brandie joined Candor last year following 13 years as Managing Partner with Marketing TBD, whose client list includes noteworthy industry firms, tech startups, a global Information technology solution provider, and an AdTech giant.
On her charge with Candor, Brandie is thrilled to launch the FinTech company, which she believes will become a core technology within the next five years. Built on a dual AI platform, and accessed via LOS integration, the company's Loan Engineering System, LES, does the heavy lifting for lenders, performing a complete underwrite and making complex, high integrity lending decisions.
---
JERI YOSHIDA
Co-Founder
NEXT Mortgage Events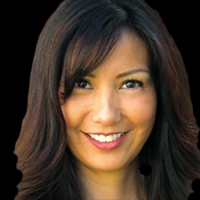 Jeri Yoshida has been in the FinTech industry for decades, representing firms as a public relations expert. She is co-founder of NEXT Mortgage Events, a technology-focused conference for women executives and NEXT Mortgage News, delivering critical news and intel for all execs in the industry.
Jeri believes we should elevate the technology experience in financial services. She's a strong advocate for homebuyers and believes we should provide a secure, white-glove experience enhanced with modern technology. After all, it is the biggest purchase of most Americans' lives and shouldn't it be more elegant?
Another way Jeri contributes to the FinTech and mortgage community is by spotlighting the achievements of so many women executives in the industry through her work with NEXT. Often, success and technology go hand-in-hand, and she has helped so many in so many ways.

The Place for Lending Visionaries and Thought Leaders. We take you beyond the latest news and trends to help you grow your lending business.