The 2022 Lending Luminary Award Winners Are …
A luminary is defined as "a person who inspires or influences others." And that type of person is exactly who PROGRESS in Lending is honoring. Right now the market is filled with uncertainty but these true Lending Luminary are handling and navigating the constantly fluctuating market conditions. These mortgage bankers, lenders, servicers, technology executives, consultants, etc. are helping their companies and this industry thrive. These executives deserve to be recognized for their industry vision and leadership. The 4th Annual 2022 Lending Luminary Award Winners are:
MIKI ADAMS
President
CBC Mortgage Agency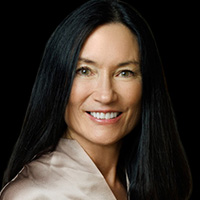 As president of CBC Mortgage Agency, Miki Adams leads an organization that has helped thousands of lower- to middle-income Americans—particularly people of color—overcome the barriers to homeownership by providing down payment assistance when buying a home. She currently oversees a team of over 50 people who are all dedicated to increasing homeownership opportunities for families who might not otherwise be able to afford a home because they lack the resources for a down payment.
Over the past year, however, Miki's impact on her company and the industry has never been greater.
Miki directed into action several powerful initiatives at CBCMA over the past several months, including a partnership with New American Funding, a nationwide lender, to expand its Chenoa Fund Down Payment Assistance program to credit-worthy individuals hoping to buy a home. The partnership resulted in New American Funding providing origination services to multiple non-profit affordable home builders, veterans organizations and other community housing development organizations nationwide.
Miki also helped create CBCMA's borrower outreach efforts and homebuyer workshops, which have helped 40,000 new homeowners receive some form of assistance, either by accessing down payment assistance, receiving credit counseling, or by educating loan officers and realtors on down payment assistance to aid their outreach to prospective homebuyers.
Thanks to Miki's efforts, tens of thousands of borrowers have purchased a home by receiving down payment assistance through the agency. Many are minority homebuyers—to date, over 50% of all down payment assistance recipients were minority borrowers. They're also building wealth through the accumulation of home equity. In fact, according to a 2020 study, borrowers who used CBCMA's programs gained an average of $25,000 in equity since their home purchase.
Miki has also been an outspoken proponent of U.S. housing policies designed to increase homeownership among minority groups. Recently, she championed a new HUD rule that made people whose parents migrated to the U.S.—classified as Deferred Action for Childhood Arrivals, or DACA—eligible for FHA loans, noting that over one-quarter of CBCMA's community of borrowers are Hispanic.
---
ROB BAYER
President
Anomaly Squared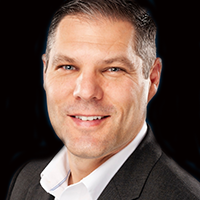 In today's constantly changing mortgage market with rising rates, low inventory, and ultra-competitive market lenders are looking for strategies and tactics that actually produce results. In the last 12 months alone, Rob has led the charge by helping lenders improve speed to lead, generate more leads, provide a better borrower experience, and improve their customer support responsiveness.
Rob Bayer is President at Anomaly Squared. An innovative leader in the Customer Contact Center Services Industry, the company exists to help businesses thrive. More than just a call center, Anomaly Squared focuses on lead qualification, sales lead management, and pre-screening services. The company is headquartered in Greensboro, NC and currently employee several hundred representatives working both on-site and remotely, allowing it to partner with its clients in strategically growing their business by outsourcing their call center services through Anomaly Squared.
Rob is committed to constantly improve and innovate from within to deliver solutions that address industry conditions while exceeding expectations. This commitment allows his teams to be successful in helping add value to their clients, even in challenging market conditions. This includes delivering new technology solutions, constantly monitoring market conditions, providing innovative outreach strategies and enhanced service levels.
---
BRYAN BERGJANS
SVP & Director Of Military & Veteran Lending
Caliber Home Loans, Inc.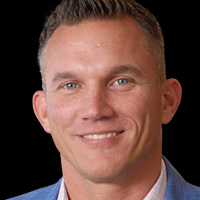 Since joining Caliber Home Loans. Inc. in 2016 as the Senior Vice President and Director of Military and Veteran Lending, Bryan Bergjans has made it his mission to lead through innovational engagement within the mortgage industry. He works tirelessly to not only educate the military borrower, but also the community and the entire industry. As a military member himself, he has been an asset to Caliber and the military and veteran families that he serves.
Tackling the issue of education and correcting the myths about the VA loan can be challenging. Bryan realizes there is no better person to educate a military family than a member of the military, so he helped Caliber invest in the PCS Like a Pro roadshow, which provides weekly relocation information to military families across the nation. The roadshow reaches more than 20,000 families per month through social media platforms.
While educating military families about their options is important – and Bryan devotes much of his time doing so – it's even more important to educate the industry that will serve those consumers. Bryan recognized that an opportunity existed within the MilHousing Network community and developed a partnership that allows our military team to educate real-estate professionals who specifically serve VA buyers. Since implementation, our education is presented consistently to more than 1,500 real-estate professionals, and our VA loan education reaches 90,000+ on social media.
With a philosophy of business development through community engagement and education, Bryan supported the development of community engagement one pagers available to all originators within the company. This document provides originator with opportunities for engagement that help them develop relationships and ultimately help military members and veterans along their path to homeownership.
Bryan brings a much-needed outlook to the company; he has a striking ability to see negative projected market outlooks as an opportunity to pivot. He does not allow the market conditions to dictate the success or failure of initiatives. Instead, Bryan adapts initiatives to accommodate everchanging market conditions and turns challenges into opportunities for growth. He focuses on the "Triple W" or the "win, win, win" approach. Meaning, a win for the company, a win for the organization we partner with, and most importantly a win for the military community member or veteran.
Bryan utilizes his experience as a Lieutenant Commander (LCDR) in the United States Navy Reserves to bring the military culture into the civilian world, erasing the divide that military members and veterans know all too well. His background has shaped him into a leader who is extremely adaptable and flexible in uncertain territory – like the volatile market. He has helped link Caliber with partnerships and commitments with organizations that have foundational integrity, articulate our intent or mission, deliver on our commitment, and build/maintain trust within the Military/Veteran community. We are confident with Bryan at the helm of our military engagement, we will not only continue to grow as a company but continue to help veterans and their families achieve the dream of homeownership.
---
LAURA BRANDAO
Chief Growth Officer
EPM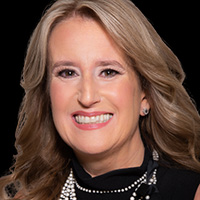 Laura Brandao has been an innovator, motivator, and powerhouse in the mortgage industry for over 20 years. Her passion and focus are on empowerment and education for industry employees and their customers. Her vision for the mortgage industry is one of diversity, equality and inclusiveness. This year, 2022 Laura transitioned from President & partner of AFR to the Chief Growth officer and partner at EPM, (Equity Prime mortgage) She has embodied the mission of "empowering people more" by creating a new business development team during a challenging time in the industry.
The new team will propel EPM to a new level of industry leadership in the highest level of operational efficiency, education for our clients and partners while adding a new product offering every month to serve as many families as possible. Laura is a NJMBA board member and the Chair of the MBANJ women' s committee where she has implemented the no woman left behind mantra that promotes that we all need to lift up and pull forward women who may hesitate in using and sharing their voice. Laura is also the Chair of Women with Vision and the Chair of the NAMMBA Visionary program where she works with industry professionals to assist in educating and showing the way for the next generation to come into the mortgage and real estate industry. Laura is a 3-time best selling author and she is currently working on her 4th book that will be a compilation of stories of transformation by mortgage industry professionals.
---
KELCEY T. BROWN
Chief Strategy Officer/EVP
WebMax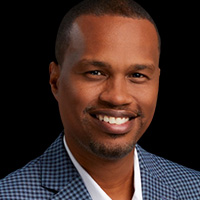 Kelcey continues to grow the WebMax vision by expanding the product line to accommodate the home search process, through pre-qualification, full 1003 and processing via WebMax's Digital Point-of-Sale application, and all the way through closing. Kelcey is laser focused on delivering the very best digital real estate and lending experience.
With rates up and getting higher, Kelcey's focus is to improve and enhance the Realtor and Loan Officer experience through technology and providing a faster and efficient digital process to the potential homebuyer.
---
ROCKY FOROUTAN
CEO
LenderHomePage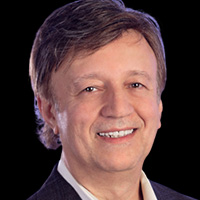 Rocky has been able to adapt quickly to the changing market conditions of 2022 and develop new products and services requested for by LenderHomePage's customers. This has been a result of directing his attention to what clients actually need and are asking for. Rocky started his initiative by recruiting one of LenderHomePage's actual clients to join his leadership team as the "Voice of Customer". Next, he put together a deep and diverse customer advisory board which will be responsible for defining the product roadmap. LenderHomePage is actually driving new sources of revenue, while delighting their customers. This initiative has turned this market downturn on its head and created a stronger and more tightly-knit community for LenderHomepage.
The basis of the strategy is discussed above. In short, Rocky plans to create a "community" around its user base, and guide the community on how to WIN in these challenging times by sharing best practices and the right mix of technology products prescribed by the elite Customer Advisory Board. This will be done as an ongoing initiative and will continue to get more client-focused.
---
JACK FRIEND
CFO/COO
Insellerate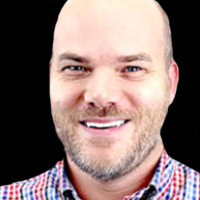 Jack Friend has consistently demonstrated the ability to create vision, strategy and consensus building for a very divergent group of mortgage industry stakeholders on complex technical topics. He has developed and executed on large scale technology projects that enable lenders to operate more efficiently and to continuously grow and improve their lending organizations. His ability to design and deliver innovative solutions to the mortgage marketplace has directly impacted thousands of people and has been used to fund billions of dollars of transactions in the mortgage marketplace having a significant impact on mortgage industry.
Professional Excellence & Accomplishments in the last 12 months
In the last year alone, Jack was instrumental in delivering new products in the form of the Insellerate AgentConnect and Insellerate Settlement Services solutions to the Insellerate Customer Platform.
Delivered the only modern CRM that handles all lending channels: Retail, Wholesale, TPO, Consumer Direct, and Reverse
• Insellerate's platform now Helps Clients fund billions in monthly volume.
• For Every 1,000 prospects, Insellerate lenders fund 24 more loans than the competition.
• Insellerate clients that use the engagement platform experience a significantly higher conversion rate.
Jack believes that in today's constantly changing mortgage market it is critical to have an on-going pulse of what is taking place in the industry while listening to what lenders need to move their business forward. This requires the ability to be agile with a commitment to constant improvement.
---
JOSH FRIEND
Founder & CEO
Insellerate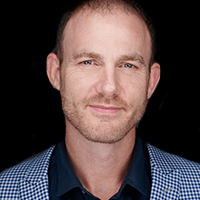 Josh Friend's impact on the mortgage industry at-large is unmistakable from his early days to working at a mortgage company, to rising up the ranks, to running a mortgage company, he has helped thousands of people realize the dream of homeownership, has personally trained 1,000's of loan officers that are directly impacting hundreds of thousands of borrowers if not millions over his 23-year career. Josh now dedicates himself solely to helping other lenders be more successful through better borrower engagement by transforming the borrower and LO experience with his leading technology company Insellerate, where his leadership is moving the mortgage market forward.
Professional Excellence & Accomplishments in the last 12 months he:
Helped Clients fund billions in monthly volume in 2022
Delivered the only modern CRM that handles all lending channels: Retail, Wholesale, TPO, Consumer Direct, and Reverse
Help form Strategic Partnership with Nations Title To Form Insellerate Settlement Services. Bringing Mortgage Lenders Unprecedented Service Levels Through A Dedicated Company to Deliver the Best Closing Experience
Launched new AgentConnect Solution to help lenders drive purchase volume while increasing real estate agent engagement in 2022
Was a Featured Presenter at CMBA Innovators Conference, Rob Chrisman Market Updates, Fintech Hunting Podcast, Shred Videos, Taco Tuesdays with Dalila
Was published over 25 times in leading mortgage industry publications within the last 12 months
Josh believes that during these rapidly changing market conditions in the with rising rates, inflation, and declining volumes in the mortgage industry, communication and engagement with your current customers, prospective borrowers, and real estate partners are vital. The need to educate and inform is more critical now than ever before.
---
TONY FURR
VP Of Sales & Busienss Development
Anomaly Squared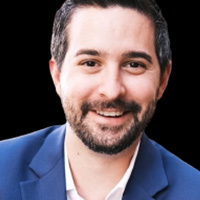 Many lenders over the years have focused on transactions instead of building relationships. In today's highly competitive market building relationships is now a business imperative. Tony works with a wide variety of businesses and individuals to send warm connections that help excel their businesses forward while building long lasting relationships with borrowers. He customizes packages for each client based on their needs and wants to create revenue bolstering results.
Businesses have found that warm introductions help strengthen relationships, shorten sales cycles, and generate lucrative revenue. In the last year alone, Tony helped business partners close over $500 billion in business.
Tony is constantly innovating and delivering new and engaging outreach strategies to deliver warm introductions that convert. His commitment to fostering genuine and authentic relationships helps him and his customers stand out, which is critically important during challenging market conditions. When you combine that commitment, with highly skilled agents and the most innovative technology solutions, customers will experience dynamic results.
---
MICHAEL HAMMOND
President
NexLevel Advisors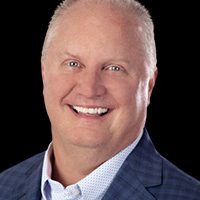 While many executives focus solely on bringing success to their individual company, which Michael Hammond has done at NexLevel Advisors, he now dedicates himself exclusively to helping other businesses achieve extraordinary levels of success. Today's ever-changing marketplace and economic uncertainty challenge every business. These challenging times also present opportunities: to capture market share, gain a competitive advantage, and increase revenue through new customer acquisition.
He provides solutions and services in branding, content creation, marketing, digital media, digital Ads, executive coaching, public relations, video outreach, social media, and Podcasting. Hammond helped NexLevel Advisors clients win more than 35 industry awards and recognition including ensuring they were published more than 200 times in leading industry publications, significantly increasing sales volumes, and helping grow their social media presence and engagement by more than 250% in the last 12 months alone. Hammond is only one of 60 individuals to earn the prestigious Certified Mortgage Technologist designation, presented by the Mortgage Bankers Association.
Michael thinks it begins with being committed to being a life-long learner. The mortgage industry is constantly changing, new technology and innovation is being delivered and new ways of communicating this to companies target audiences is happening before our eyes.
---
KEITH KEMPH
President & CEO
BlackFin Group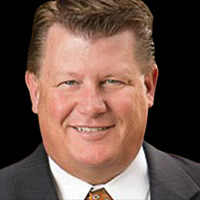 Keith has designed, built, and launched an innovative mortgage banking consultancy that is transforming the world of consulting in the mortgage banking space. While the average consulting firm looks to just provide advisory services where they can charge high hourly rates while quietly looking to live on a firms P&L by embedding themselves in one project after project – Keith has built a firm that is focused on providing productized consulting services so any firm can afford iterative consulting services. Meaning BlackFin looks to get in, help, and get out. They are not looking to live on a firm's P&L. They bring the best resources to any challenge or project, communicate, and execute as efficiently as possible. They have an internal set of standards called 'the GOLD standards of service. As a result, particularly over the last 12 months his firm is attracting regional, state, and community banks, credit unions and IMBs at unprecedented rates. Provided the firms are now able to receive top tier consulting individuals and consulting teams, at manageable terms – they are able to improve and grow their overall lending success.
BlackFin Group has demonstrated they will continue to challenge industry norms, and will continue to deliver relevant products, services, methods, and frameworks that will help transform the industry – to increase project success rates (since 75%+ fail), drive down lender costs, improve efficiency and productivity. In addition to their amazing expert mortgage consulting services that covers all aspects of the industry, they have just launched a Marketing & PR Firm – to teach lenders and vendors the required recipe for success that has made BlackFin a household name in mortgage lending. Secondly, it's no secret if you've been reading their blog articles – they are completely transforming the lender technology selection process – both lenders and vendors are loving it as it departs from the outdated, and costly, consulting RFP/Selection process. Also, BlackFin is announcing as of this moment in time, the launch of it's new Data Labs division – where their BI consulting, reports and software solution that is being launched will provide lenders a game changing tool to effectively lower lenders per loan, cost to produce – significantly. Keith is building an umbrella of mortgage support and services companies that will guide any lender to their next level of success. If there is anything you need to know, Keith isn't afraid to challenge the industry norms and is actively pursuing strategies, collaborations, acquisitions, services and offerings that will bring significant value to the industry.
---
VISHAL KUMAR
Head of Sales & Partnerships
Tavant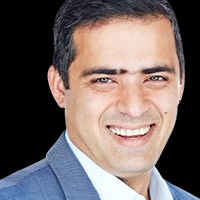 Over the last 12 months, the mortgage industry has experienced a high variance of shifting market conditions. Vishal has been a significant contributor within Tavant by staying ahead of the curve and anticipating these market shifts. Whether planning ahead or helping to tweak or completely redefine Tavant's suite of unique AI-powered lending products and services, Vishal has gone above and beyond in ensuring that Tavant continues to be a leader in innovation by being an innovator himself. Beyond simply navigating the shifting market conditions from a high-level standpoint, Vishal effectively and thoughtfully leads by example within his team and the larger Fintech organization. This has involved making some strategic and tactical changes to our go-to-market strategy, which has helped many of our customers not only tide through but also thrive in the current environment. Tavant's products and services offerings have helped lenders not only realize optimizations in their operations but also create alternate revenue streams with a quick turnaround. At the end of the day, Vishal is a pillar of support for the entire Fintech organization within Tavant. All who work closely with him can confidently say that he is a team player who betters everything that comes across his plate.
Vishal knows that the future of Tavant relies heavily on the future and robustness of the mortgage industry. For this reason, he firmly believes that the shared success of both domains is paramount above all else. Tavant strives to simplify and amplify all aspects of lending, which includes not just mortgages but all forms of lending. To ensure the success of Tavant and the industry as a whole, Vishal has contributed immensely to the diversification of our company's product and service offerings into adjacent and parallel lending domains. These include offerings such as HELOCs, non-QM, and Reverse Mortgages, as well as expansion into Student and Auto Lending. Furthermore, Vishal has helped some of the most prominent mortgage lenders in the industry build supplementary revenue streams through partnerships with Homeowners Insurance companies. Vishal is dedicated to putting the needs of lending institutions first and foremost. Every lender is unique, and Vishal is able to tap into that individuality to assess what that lender needs most or is capable of taking on to increase revenue and optimize their business. Whether it is increasing their servicing portfolio by buying MSRs or mining their current servicing portfolio for additional leads that are eligible for other product offerings, Vishal is always able to find avenues to improve.
---
SHELLEY LEONARD
President
Xactus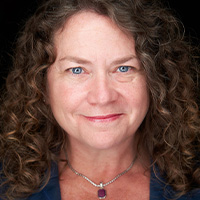 Shelley is using her decades of experience to steer Xactus with a fresh approach toward advancing the modern mortgage experience. Her expertise in developing workflows, motivating people, and anticipating trends is enabling Xactus to deliver innovative solutions, robust and reliable technology, and unmatched support that enhance lenders' profitability by allowing them to close more loans more quickly.
She played a key role in the rebranding of the company as Xactus after it emerged from three years of successive mergers with Credit Plus, Universal Credit Services, CIS Credit Solutions, Avantus, DataFacts Lending Solutions, and SharperLending – and moving it forward as a true fintech leader. The comprehensive initiative which Shelley helped spearhead included the creation of a new name, logo, website, key messages, and tagline, "Advancing the Modern Mortgage," which speaks to Xactus' mission to be an innovative and transformative force in the mortgage industry.
Shelley was integral to leading seven integration workstreams across multiple functional areas – including Finance, Sales, Customer Service, Technology, Product, Compliance and Human Resources – which resulted in a fully integrated new company, Xactus, that leveraged common processes, procedures and technology in just six months. She also led the development of an innovation-centric, transformational 18-month product roadmap that resulted in 13 new and enhanced products and services currently in development which will lead to incremental double-digit revenue growth for Xactus and provide industry leading technology.
In addition, Shelley is spearheading further investments in digital solutions and innovative technologies that will transform the industry and advance the modern mortgage. Her impact on the industry is already being felt in how she is redefining the way mortgage verification services are delivered.
She is a current, active member of multiple trade organizations including the Mortgage Bankers Association and Consumer Bankers Association.
---
MIKE LEWIS
President
LoanPASS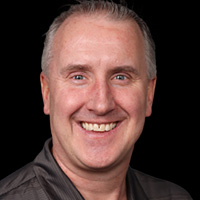 Mike Lewis has more than 20 years of technology experience operating in the mortgage industry working on both the lender and vendor side of the business. He has rich experience in managing, implementing, supporting, and leading technology teams and systems for mortgage clients both large and small.
Armed with an extensive mortgage technology background, as President of LoanPASS, Mike's detailed knowledge of the mortgage ecosystem and the technologies that encompass it provides him with keen industry insight on how to successfully bring new solutions like LoanPASS to market. Since joining LoanPASS in 2019, Mike has led the company to create the fastest, most sophisticated, and versatile product and pricing engine in the mortgage industry.
Mike helped drive the LoanPASS team to architect its decisioning engine with a unique capability: being able to easily support all types of lending products. This includes conforming, NonQM, jumbo, private, portfolio ARMs, commercial products, and more — at a time when lenders are very focused on diversifying their loan product offerings for borrowers.
With Mike at the helm, in the last year LoanPASS has increased new client acquisitions, integration partnerships, and product innovations. With an unwavering commitment to LoanPASS' mission, he has boosted the number of clients as well as integration partners by nearly 3x in the last 12 months, catapulting the company into an exciting hyper-growth phase.
Other achievements in the last 12 months include successfully rolling out investor guideline support, which also increased by nearly 3x in the last 12 months. All in all, Mike's hands-on mortgage technology experience, his management experience, and his ability to motivate great people to achieve great things have been the dominating theme in how he leads LoanPASS.
---
JANE MASON
Founder & CEO
Clarifire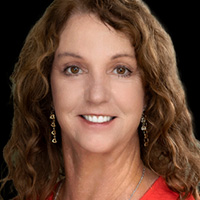 The past year has been a whirlwind for mortgage servicers, who have transitioned from arranging millions of forbearance plan requests for distressed borrowers during the pandemic to loss mitigation workouts under the increasing glare of federal regulators. If servicers ever needed to rethink their current technologies and eliminate complexities and manual labor in their operations, the time is now. And few leaders have done more to help servicers achieve this goal than Jane Mason.
More servicers than ever are using CLARIFIRE to scale operations, reduce costs, and help distressed borrowers maintain homeownership. Servicers are also empowering completely touchless interactions with borrowers through CLARIFIRE's robust self-service operations. In fact, CLARIFIRE's automated workflows were exactly why Freddie Mac integrated CLARIFIRE with its Resolve technology, allowing servicers to automatically determine the correct workout options for distressed borrowers under the GSE's guidelines. Today, thousands of borrowers who are still impacted by the COVID pandemic are benefitting from this integration. This same automation and strategic approach prepares servicers for the disasters to come.
During the past 12 months alone, CLARIFIRE has helped servicers gain dramatic reductions in data input times and permanent loan modification cycle times (with additional time savings through CLARIFIRE COMMUNITY's self-service workflows and automated relief), an average of 50% reduction in manual tasks, and an increase in productivity by eliminating COVID workarounds—without hiring additional staff. However, the technology Jane and her team created and painstakingly keep updated with new industry rich features and third-party integrations is only one way she has helped the mortgage industry through an otherwise stressful environment.
Jane also spent the past year continuing to mentor and lift up other entrepreneurs—particularly women seeking to follow in her footsteps. She spent countless hours volunteering for the Women's Business Enterprise National Council (WBENC), as well as Women in Housing and Finance (WHF) and the C200, a global organization of women in business leadership. Jane also serves as chair of the Dean's Advisory Council at University of South Florida's Kate Tiedemann School of Business and Finance, where she helps women grow into future business leaders. Last week she was acknowledged by the Tampa Bay Business Community with the Apogee award for founders that have made a difference.
---
STACY MESTAYER
Chief Legal Officer, General Counsel
Voxtur Analytics Corp.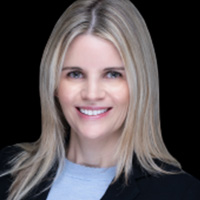 Stacy Mestayer – Chief Legal Officer, General Counsel for Voxtur Analytics Corp. – is a boss when it comes to navigating the nuances of mortgage finance. She wears many hats at the publicly traded company, overseeing everything from securities and compliance to mergers and acquisitions to whole loan trading. Mestayer is a proven influencer. Most recently, she led the charge on the development – and subsequent adoption by Fannie Mae – of Attorney Opinion Letters as an alternative to title insurance.
The development of Voxtur AOL was a years-long passion project for Mestayer, culminating in a coordinated effort with Fannie to launch a full-coverage alternative that is changing the mortgage landscape by making home ownership more affordable. As a founding executive of Voxtur, Mestayer built a robust legal department during the company's first year, providing guidance to navigate legal, regulatory and compliance issues, while managing Voxtur's acquisition of five new companies. Having led multiple business units, she has a deep understanding of Voxtur's business and of the mortgage industry. This unique combination of legal and business acumen has enabled her to successfully guide Voxtur through the complexities of the industry to achieve innovation and effectuate change.
Mestayer is also well-versed in mortgage capital markets, as she continues to serve as president of Voxtur's affiliated legal data analytics company that provides due diligence to the secondary market. This has been a labor of love for Mestayer over the past 10 years, as she has been responsible for every aspect of the business from writing the rules that drive the risk scoring engine to creating a long-standing client base in the capital markets. Remaining actively involved in the business has allowed Mestayer to maintain a working knowledge of the secondary market as well as valuable client relationships, making her a dynamic asset to Voxtur's executive team.
Continual feedback and quick praise define Mestayer's leadership style. Having climbed the ranks, she feels strongly that open communication and mentorship are essential to success, encouraging Voxtur team members to seek out mentorship and make connections. Mestayer is known as a go-to resource for Voxtur team members in all departments. She stands out for her stellar work ethic and dedication to advancing Voxtur's mission to redefine real estate technology.
---
FOBBY NAGHMI
National Sales Manager
First Option Mortgage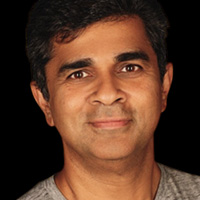 Fobby Naghmi has organically grown his mortgage team to seven states in the past year. He was able to do this by tapping his vast network of mortgage professionals that he has cultivated over 28 years in the industry. As a result of hiring experienced mortgage professionals, Naghmi's team instantly added funded units to First Option Mortgage's loan volume while maintaining a high-profit margin at the same time. Naghmi has built a reputation for consistently being profitable in addition to adding loan volume.
In the last year, Naghmi also started his third season hosting the podcast Laugh, Lend, and Eat, which includes interviews with various people who can assist mortgage professionals. While most guests are from the mortgage industry, Naghmi has tapped guests outside the mortgage industry who can benefit his audience – mind, body, and soul. During the third season of Laugh, Lend and Eat, Naghmi expanded his vision for the mortgage industry podcast. He added a co-host, Madison Keenan, a fresh, new loan officer. His goal was simple; add a younger person to the show who shares the day-to-day struggles with borrowers, Realtors and the ever-changing mortgage climate. By doing this, the podcast has enjoyed a significant uptick in listeners, especially in the younger demographic, and a higher percentage of female mortgage professionals downloading the show.
Naghmi also became a mortgage industry coach for 20/20 Vision Your Success Coaching in the last year. This decision took considerable consideration since some of the coaching clients would be competitors. But, in the end, he decided that the benefit of helping another mortgage professional would undoubtedly outweigh any negative consequences. Naghmi also wanted to bring the whole mind, body, and soul experience into coaching. So, he coined a phrase to describe his coaching style: Beyond the Numbers. His clients are pushed to go deeper into their lives to find meaning in their actions and uncover thoughts and actions that are holding them back from having a more fulfilled life. When Naghmi first started coaching, he never saw how the experience would make him a better coach for his own sales team.
---
KURT NEEPER
President
Superior Financial Solutions LLC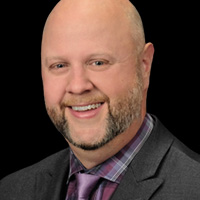 For Kurt Neeper and Superior Financial Solutions, buying a home should be one of the most exciting times in a borrower's life. But often, the borrower experience is actually the opposite. Unfortunately, there are many external factors in the process that are outside the control of the lender and the borrower. This is why Superior vertically integrated by purchasing a real estate brokerage, insurance agency, and title company. It is also why Superior invested much time and energy into making the closing process faster and easier thru eClosings.
In tandem with Superior Title, LLC and the Ohio Credit Union League, Kurt helped enact changes in Ohio law permitting eClosings. Since that change, Superior has seen remarkable success with their electronic and RON closings, which have created operational efficiencies and provided borrowers with a better experience when closing their mortgage loan. Prior to the change, signing of a promissory note and transfer of title in Ohio had to be completed in front of an in-person notary. The requirement was restrictive for the borrower, who often had to re-arrange work, childcare, or travel schedules to accommodate. Due to advancements in technology, Kurt felt eClosings could be done both securely and conveniently in the Buckeye State.
To elaborate, getting to the point of offering a full eClosing is a complicated process. First, a provider must get employees commissioned or contract with a vendor already approved as a remote online notary (RON). The notary uses a secure webcam to identify the borrower. Identification requires the borrower to show the notary a state issued ID and answer multiple personal identification questions. Once the borrower's identity is verified, the notary shares the digital documents or eNote to the borrower for electronic signature. The eNote is digitally signed by the borrower and stamped by the notary and transferred via a secure portal to all stakeholders. The RON provider also holds an encrypted copy in an eVault, which ensures safe recordkeeping. Kurt and his team attended numerous interested party meetings and publicly testified in favor of the bill. Due to the strong coalition and legwork done addressing concerns, the legislation was passed and signed into law without opposition. After rules were established and made public, Superior began the process of working with their document provider, DocMagic, to meet Kurt's goal of being the first lender in Ohio to conduct a true eClosing. That is when Superior really went to work.
Full electronic closings require coordinating and integrating a highly-interdependent web of service providers like MERS, the GSE's, LOS, and document provider. Each change made by one can easily create issues with another. The entire process took over a year and there were many times his team wanted to give up or just do hybrid closings. But Kurt's belief in the efficiency and convenience of eClosings never wavered. And due to his persistence, Superior was able to achieve their goal of being the first DocMagic client to provide a true, end-to-end eClosing solution in Ohio.
---
PATRICK O'BRIEN
CEO & Co-Founder
LenderLogix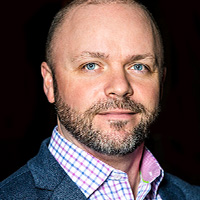 Since founding LenderLogix in 2015, Patrick has been driven to create technology that solves complex problems in the mortgage industry. Since then, LenderLogix has developed a suite of best-in-class solutions that enable lenders to close more loans, reduce operational headaches and deliver joyful experiences to borrowers. Over the past twelve months, LenderLogix's list of valued clients has seen a 35% increase due to the company's expertise in API infrastructure. This could not be possible without Patrick's work to establish and grow strong relationships with integration partners – like ICE Mortgage Technology™ (with whom LenderLogix was just recently awarded a Gold Partner status and are currently one of only two companies to hold that designation). These partnerships allow LenderLogix to create super robust integrations that fit into existing workflows and create no additional lift for institutions.
LenderLogix, with Patrick's insight of more than 15 years of mortgage lending experience, takes a unique approach to software development by dreaming about what the ideal customer experience would look like and building software to meet the expectation.
What if a borrower or Realtor never had to wait for an updated pre-qual or pre-approval letter when an offer was being submitted?
What if a borrower knew exactly what their payment and cash-to-close figures were while walking through the house?
What if a loan officer knew precisely how many pre-qualified borrowers were out looking at houses and knew what percentage of them were likely to convert to applications?
LenderLogix has made these "what ifs" realities. By giving borrowers and Realtors the tools needed to navigate the home buying process, LenderLogix clients have seen pre-qual to application conversion rates soar to over 60%. And the feedback from clients is just as strong as the data. This year, over 200 lenders gave LenderLogix an average NPS rating of 86, falling into the world-class category for customer satisfaction. Under Patrick's leadership, LenderLogix has redefined how lenders manage pre-approvals, collect upfront fees and differentiate themselves from their competitors.
---
A. W. PICKEL, III
President
Blok Home Loans LLC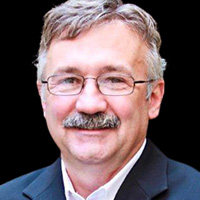 A.W. has led in the industry for over 30 years. Starting as a Mortgage Broker in 1988, he then opened his own mortgage company in 1992 and grew it to a full fledged mortgage banking company with servicing. (LeaderOne Financial). A.W. was President of NAMB and helped grow that association in 2003-2004 to over 25000 members.
A.W. has testified on behalf of the industry in the House and the Senate, and in short, has tried to give back to an industry that has done so much for him.
A.W. wants to stay on the forefront of the industry by continuing to focus on people and products that expand mortgage lending to all of America. A.W. is focused especially on the millennials and not just because he has four daughters that are millennials but because home ownership helps build families and America.
---
ALLEN POLLACK
VP Of Innovation
Open Close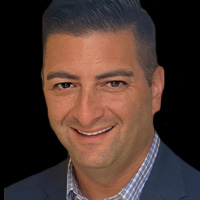 Mr. Pollack is passionate about constantly driving technology innovation within the mortgage industry to optimize lending processes and ultimately better serve borrowers. He is a consummate advocate of developing and launching transformative digital mortgage products, and he has had many business-altering accomplishments throughout his career.
From developing the latest point-of-sale digital tools onto sophisticated pricing engines, browser-based loan origination system enhancements, seamless third-party integrations, onto secondary marketing automation, Mr. Pollack has made significant strides in each of these important areas. He is the organizational impetus behind constantly building a better mousetrap —- for the benefit of not just OpenClose customers and borrowers — but for the industry as a whole.
Mr. Pollack is not only very technical and product-focused, but he also has strong business acumen, which helps him effectively solution craft and architect optimal lending solutions that place an emphasis on digital workflow automation. He has been 100 percent committed to the mortgage industry his entire career and has more than 20 years of industry experience developing and leading strategic technology initiatives for multiple fintech firms while working closely with lenders.
Mr. Pollack has created and developed new technology business models that have birthed highly successful, innovative solutions that enrich the user experience while lowering operational costs. As the VP of Innovation at LOS provider OpenClose, he has been key in the company achieving record growth over the past several years. Pollack has overseen the development of multiple solutions that automate the digital mortgage workflow. He was instrumental in the development of OpenClose's borrower-facing portals that offer robust functionality to consumers — bringing reality to adoption of the self-service lending model and a reduction in lenders' costs to originate loans.
Always weighing in on trending topics as a subject matter expert, Mr. Pollack sits on numerous panels, webinars, and weekly podcasts (Lykken on Lending) — and he does so with great passion for cutting-edge mortgage technologies and novel lending automation models.
---
SCOTT ROBERTS
SVP Of Sales
Insellerate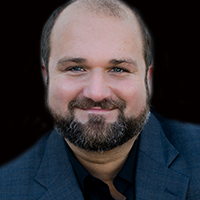 Scott Roberts has consistently provided value and insights to his customers to help them navigate changing market conditions while helping them close more loans. He is able to deliver great value through better borrower and partner engagement strategies and solutions. Building those relationships in a consistent and meaningful way drive results.
His Professional Excellence & Accomplishments in the last 12 months Includes:
Scott has been instrumental in helping his clients close more loans through better borrower engagement. Insellerate customers close billions of dollars of loan each and every month.
Scott has been instrumental in bringing new product solution to his customer base, such as AgentConnect to help drive retail loan volumes while fostering better real estate agent relationships.
For Every 1,000 prospects, Insellerate lenders fund 24 more loans than the competition.
Insellerate clients that use the engagement platform experience a significantly higher conversion rate.
Helped bring to market the only modern CRM that handles all lending channels: Retail, Wholesale, TPO, Consumer Direct, and Reverse
He believes that it's not easy to be a lender these days. Margins are down, rates are fluctuating, and new competition is right around the corner. Acquiring a customer is getting more costly, and keeping a customer engaged is key. As a lender, how you engage prospective borrowers can determine your success in today's digital mortgage environment.
---
STEPHEN RYCZEK
President & General Manager
Constellation Mortgage Solutions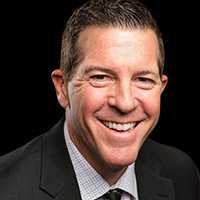 Stephen Ryczek drives the vision, mission, and strategic initiatives for Constellation Mortgage Solutions (CMS). As President since 2019, he has successfully positioned the company as a leading digital enterprise loan origination and servicing technology for the residential mortgage industry. Stephen also plays a key role with CMS' parent company, Constellation Software Inc., working with the mergers and acquisition team to expand the mortgage tech footprint for CMS.
Through strong and decisive leadership and driving technology initiatives, Stephen's background demonstrates his strong understanding of product development, platform infrastructure, and the benefits of cloud services that bring dynamic product strategy to CMS and Constellation Software. In September 2022, under his direction, CMS introduced the future of loan origination with a new cloud-based, enterprise LOS platform experience for lenders – NOVA.
With the success that Stephen's leadership has brought to CMS, he is committed to continuous investment in CMS' current technology to further meet customer expectations and regulator demands in the mortgage industry. Stephen is currently seeking acquisitions to drive enterprise value and growth opportunities for mortgage lenders. He also believes in strong technology partnerships that will bring best-in-class tech vendors committed to deep integrations that elevate the CMS solutions. This gives the CMS Customer fast-to-market use of technology that provides their business with a significant operational and profitability lift. In addition, Stephen believes exclusive tech partnerships offer a consistently better customer service model by not having to focus on multiple vendors with barely bolted-on integrations that are commonly seen across the industry.
The introduction of the new LOS platform, NOVA, is only the first of many endeavors Stephen has in the works. His commitment will not only ensure success for CMS but will also contribute to lender profitability by offering the most complete suite of origination channels in the industry.
---
LISA SCHREIBER
President
LSK Consultants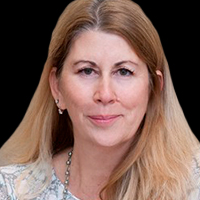 Lisa continues her work with mortgage originators, investors and technology firms enabling process efficiencies and growth opportunities for each. With a rapidly changing environment, Lisa is focused on how best to create processes and platforms that are dynamic so that they can "flex" with the market fluctuations while ensuring her clients are not adding additional risk to their businesses. In times of change, Lisa's experience in managing through previous economic cycles is being sought out.
"In times of change there is a two-fold strategy that most look to deploy," she says. "First is managing margins and costs which typically relates to finding holes in processes and gaining efficiencies wherever possible. By listening to those who perform the work, it becomes clear what is needed to prioritize. Secondly, there are growth opportunities, whether to diversify into other business channels, expand product offerings (that will bring real results while managing risks) or even looking at ways to monetize aspects of a client's current business that they see a need for in the market. This is my current focus."
---
ROB STRICKLAND
Chief Revenue Officer
VeriFast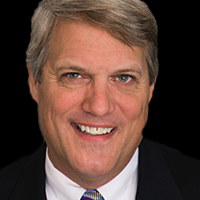 While Rob has just 123 days under his belt at VeriFast, he has already brought his creative vision and extensive industry knowledge to his position. A thought leader, decorated veteran of the lending industry and execution specialist, he lives to disrupt in positive ways, defining a vision for market differentiation, executing comprehensive go-to-market strategies and establishing a reputation as a luminary.
Rob uses his industry experience to violate the outdated mortgage conventions that stand in the way of digital innovation. Today, as CRO, he leads company strategy, defines the key competitive landscapes, details value creation levers and positions differentiated market messaging. Rob rapidly built trust from the ground up, working with VeriFast founders.
Rob continues to execute against an extensive product roadmap, delivering the highest level of completion and connection rates in the industry. Since joining VeriFast in May, the company has grown 30% month over month, by adding more digital validation data sources, improving user experiences, expanding API capabilities and delivering the industry's only underwriter transaction validation module. Using unique data layering techniques to accurately auto-categorize up to 90% of borrower transactions while eliminating 85-90% of underwriter labor, clients are asking themselves, "why wouldn't I leverage these solutions?"
Throughout his career, he's embraced the opportunity to "shake things up" and now brings these experiences to VeriFast. Most recently, Rob was a Managing Partner at Brimma Tech where he worked with product developers on AI-based innovations for mid-size lenders "stuck" on older technologies. He established a strategic partnership with Softomotive to address the automation needs and low-cost criteria of the target market. Under his leadership, Brimma grew revenues more than 1000% over 12 months. Another strategic large-scale partnership was born when Microsoft bought Softomotive, validating Rob's analysis and yielding significant benefits. Brimma grew its client base five-fold and leveraged Microsoft's resources to extend its solutions reach, delivering more value for current and future clients.
Mario DiBenedetto, managing partner at Brimma, said, "having worked with Rob across three different companies with three very different cultures, I have been fortunate to see how Rob can really make a difference. First and foremost, Rob is high-energy. He attacks every opportunity and challenge with enthusiasm. At the same time, he is often able to see problems from a unique perspective and he is not afraid to challenge the status quo. These qualities make Rob a great change agent."
No matter where he is, Rob's mantra remains, "Violate Conventions," and at VeriFast, he is questioning the antiquated processes of the mortgage industry and helping lenders further digitize loan workflows to the benefit of all.
---
JOE WILSON
CEO
SocialCoach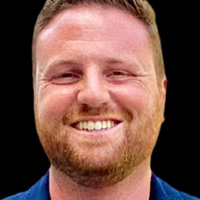 SocialCoach is a young company that got its start right before the pandemic started. The goal is simple, help loan officers automate their social media presence and get more loans.
Mortgage companies all across the country have been rapidly adopting this technology for two main reasons: 1- to help their loan officers stand out in a crowded field to gain more referrals from Realtors, and loans from borrowers, and, 2- help marketing teams scale and automate their efforts to help ALL of their loan officers without any additional work.
And Joe's company does this all with a wrapper of compliance to keep everyone safe. By rolling this out, he has helped countless LOs grow their businesses, even in a down market. In addition to the software he led the creation and deployment of, Joe has spoken at many conferences and hosts a weekly podcast, Shredding Social, that provides training, tips and tricks for LOs and mortgage marketers to help grow their businesses.
With significant market headwinds from COVID and now higher rates, the mortgage industry has needed something to help their loan officers stay visible with their potential clients and referral partners. Many IMBs, banks and credit unions are focusing their efforts and technology spend on tools that are designed to HELP their loan officers close more business – SocialCoach does just that.
Joe is obsessed with data that helps teams make the decisions they need in this contracting market to make the most of their technology spending.

The Place for Lending Visionaries and Thought Leaders. We take you beyond the latest news and trends to help you grow your lending business.