The 2022 Most Powerful Women In Fintech Award Winners Are …
In today's hyper-connected world, organizations must constantly evolve to offer quick, convenient, and reliable service. The financial services industry is no exception. The rise of Innovative FinTech is a perfect example of how this new reality is reshaping the way we think. And women are playing a pivotal role. These women are not just influencers, they are leading the way. As such for the fourth year, PROGRESS in Lending is honoring The Most Powerful Women in FinTech today. Here are the Top 35 women that are reshaping Financial Services FinTech today:
PRISCILLA ANAND
VP, GIS Technologies
LERETA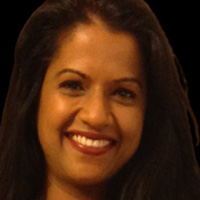 Priscilla is a technology expert with more than 20 years of experience working with geographic information systems (GIS) to create, manage and analyze maps and all the accompanying data.
Priscilla joined LERETA in 2012, after working in the government sector as a GIS Analyst for the city of San Bernardino, California and then previously with the city of Ontario in Canada.
Priscilla and her team have been using GIS technology to identify lower and specialty lien. GIS provides an intersection of data analysis programming and cartography through mapping software and the design of digital maps using geographic data and multiple data sets. Priscilla is leveraging GIS technology to protect both servicers and homeowners against the possibility that a property could be "at risk" because of an undisclosed lower lien or specialty tax encumbrance.
For example, Priscilla can use GIS technology to overlay the boundaries of a local water district with existing parcel maps to instantly identify all properties that are impacted by the special assessment. This automated, seamless analysis can significantly reduce exposure for all parties.
Given that taxing and special district jurisdictions don't have a standard countrywide template for how to communicate their tax and other assessment bills to homeowners or tax servicers you have the makings for confusion and workarounds which are almost all manual and time-consuming and a risk to lien position.
"In today's world, we all want more data. But perhaps too much data creates a sense of analysis paralysis, what do we do with it all? GIS offers us new insights because it presents data in a visual format, the ability to see how data points interact with real physical locations," says Priscilla. "GIS technology and platforms have the potential to completely transform financial services and, more specifically, lending. GIS offers powerful data mapping and visualizing functionality to facilitate spatial explorations of data in order to make better, more informed, lending decisions."
---
CHRISTINE L. BECKWITH
President & COO
20/20 Vision for Success Coaching & Consulting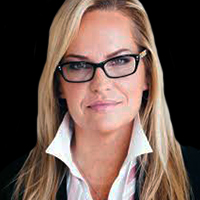 Christine Beckwith is a 30 plus year Veteran of the mortgage industry. She has held positions ranking from originations all the way to senior vice president of sales. In her 30 years she was corporate oversight for two national firms in originations and business development spanning marketing, financial forensics, and all areas of sales leadership including training and curriculum. Christine has won numerous industry awards, appeared on the many finance industry magazines and today is a four-time Best-Selling Author. She has appeared on huge stages and shared billing with famous speakers like Gary Vaynerchuk – Agent2021 at the Miami Garden Stadium and Ryan Serhant of Millionaire Listing at the Bellagio in Las Vegas, to name a couple.
In 2018, she made the move from her direct work in the industry to dedicate her life to serving the other professionals in what she calls her "legacy years" by founding 20/20 Vision for Success Coaching now the largest consulting firm in the American banking and brokering industry. She has been a correspondent anchor, a journalist, and today herself owns two magazines, The Vision and Women With Vision Magazine. Her vision has impacted the lives of thousands of people and her quest to help evolve the industry and bring professionals to the cutting edge of modern-day marketing with incredible business success is in full motion today.
Her company 20/20 Vision for Success Coaching is fueled by an incredible virtual training platform that takes every single student from step one of a 24 core curriculum syllabus authored and illustrated on interactive learning videos with certifications, all the way to social media push to reading library literature and the entire system can be flipped as shareable content for the learner to their own preferred referral partners or employees. This system is managed by caring and educated professionals who are there to celebrate their progress, apply their learning to practical use and see them through to a level of accountability that turns out rich and consistent success results.
---
ROSALIE BERG
Founder & CEO
Strategic Vantage Marketing & Public Relations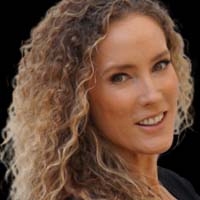 Over the past 23 years, Rosalie Berg has helped dozens of FinTech companies in the mortgage industry gain name recognition and generate double-digit revenue growth and profitable company sales. Today, as the founder and president of Strategic Vantage, Rosalie plays a hands-on role in the creation and execution of marketing, public relations and social media campaigns for multiple FinTech clients, including Clarifire, LoanLogics, Evolve Mortgage Services, LoanLogics, SigniaDocuments, Paradatec, BSI Financial, Sourcepoint, Blue Sage Solutions, SKL Global, and others.
A nationally recognized marketing and public relations strategist and thought leader in the mortgage industry, Rosalie has been remarkably successful at helping her clients simplify their messaging and making sure the right audiences hear it. It's one of the main reasons why she has so many clients who are raving fans.
For instance, Jane Mason, CEO of Clarifire came to Strategic Vantage two years ago after having trouble getting potential clients to understand her automated workflow technology, CLARIFIRE. Rosalie and her firm created and executed a marketing and public relations plan that resulted in greater name recognition and business growth. "Strategic Vantage has delivered exactly what we needed," Mason says. "They have really increased awareness of who we are and what our product does, and that is making a huge difference in our business successes. They have given our small business a large identity and have made us well known as thought leaders and innovators."
Over the past year, Rosalie and her team also created new, professionally designed websites for outsourced mortgage services and FinTech provider, Evolve Mortgage Services, and its subsidiary, SigniaDocuments. Through blogs, monthly newsletters, article contributions and multiple industry awards, Rosalie helped Evolve gain industry-wide recognition as the mortgage industry's first provider of fully digital, end-to-end eMortgage services, including remote online notarizations (RONs).
"It's hard to find a good PR firm with the marketing depth to really understand your business, yet Strategic Vantage has the seasoned talent in both areas to professionally represent any firm and need," said Tim Anderson, President, eMortgages Division at Evolve. "Most of the agencies I have seen take a cookie cutter approach to PR and marketing, mainly because they lack the broad knowledge to really do it right and represent their client. Not so with Strategic Vantage, which is head and shoulders over the competition."
Paradatec is another FinTech client that needed to have its AI-based document processing technology recognized by the industry when it came to Rosalie for help. Rosalie and her team created a marketing and publicity game plan that included a brand-new website, a new exhibit booth, successful pre-conference email marketing campaigns and other projects. Over the past year, these efforts steadily enhanced the company's profile in the industry and have helped the company grow.
"Strategic Vantage has done excellent marketing and public relations work for us. Their staff is talented, attentive and provides great advice," says Mark Tinkham, Paradatec's director of business alliances. "They have helped improve our organization's visibility in the marketplace through the creation of a sharp new website, by securing us great publicity in the press, and by writing fabulous blogs for us. Selecting them was an excellent choice."
Rosalie brings a wealth of media relationships and marketing expertise to her clients. But the main reason why Rosalie does such a phenomenal job for her clients is her unbridled passion for marketing—a passion that constantly pushes her to identify new or underutilized marketing techniques that deliver real results. She did it throughout the COVID-19 pandemic by helping FinTech companies implement digital marketing strategies when in-person events ground to a halt. And she does it today, by persuading her clients to continue to evolve their marketing efforts in order to stand out in a rapidly changing industry.
---
KELLY BOOTH
SVP, Sales
Accenture/Mortgage Cadence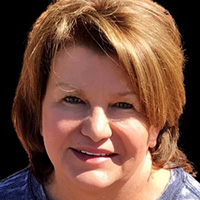 Kelly Booth has 33 years of experience all centered around the creating and selling of software to the mortgage and banking industry. Throughout her career, Kelly has led the way with new technology that has transformed the industry and the way that real estate and consumer lending is done. Kelly has served as a visionary bringing to the industry many firsts in technology.
Kelly's start of her career was in the development and launching of the first electronic compliant document library for the mortgage lending industry at VMP Mortgage Forms. This forms library is still in use today at Wolters Kluwer. The entry of electronic documents and compliance as a service revolutionized the industry at the time. Kelly held executive positions at VMP Mortgage Forms to include VP of Sales. Kelly was instrumental in VMP Mortgage Forms achieving great success. VMP Mortgage Forms at one time served 98 of the top 100 lenders in the country.
After leaving VMP Mortgage Forms, Kelly assisted other document companies such as DocuTech, Harland Financial Forms and Compliance Solutions Inc. (CSi) helping them to transform their businesses. At DocuTech, Kelly introduced compliance as a service and standardization of data which allowed DocuTech a competitive advantage at the time over other traditional doc prep companies. At Harland Financial Forms, Kelly led a team that tripled their sales. Kelly wrote a business plan, executed the plan, and led a new business unit for CSi which brought dynamic documents to the mortgage lending industry. CSi has since grown and was purchased by CUNA.
Kelly also worked for Motivity Solutions and help to grow the company from having only 10 customers to over 400 and was instrumental in establishing a partnership with Ellie Mae which allowed Motivity Solutions to grow exponentially. Motivity Solutions offered the first BI Reporting Tool specially for mortgage lenders and was the start of bringing to light the importance of data driven KPI's in the industry.
Kelly was recruited by Leads360 to head up the mortgage business unit. Under Kelly's leadership, the company rebranded as Velocify and became the premier lead management company in the industry eventually being acquired by Ellie Mae, now ICE Technologies. While at Velocify, Kelly put together essentially one of the first point of sale solutions as we know them today by partnering with other vendors. During this time, Kelly's passion for improving the consumers journey in the home purchasing process began.
Through this passion and vision for how lenders could meet their customers' needs through automation, Kelly has been instrumental in the progression of the digital mortgage process movement not only by holding leadership roles at companies like Ellie Mae and Roostify but also as a consultant to start up FinTech companies such as Big Purple Dot and Ylopo. Kelly's contributions to the industry as it relates to software has changed and enhanced the lending process transforming the homeownership transaction to a digital experience. Kelly's work in transforming the industry though technology continues today. Kelly has just recently joined Accenture as SVP, Sales for the Mortgage Cadence Business Unit which has recently launched a new LOS that will change the way lenders support every aspect of the lending process through truly open SaaS technology.
---
CALLA CASANOVA
Product Marketing Manager
Insellerate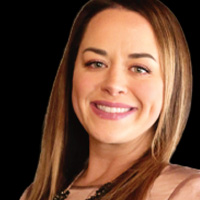 Calla grew up playing video games, where her love for technology started. To this day, she is still a gamer. She grew curious about how the games worked and would read every book in the library that she could get her hands on around game coding. While coding was not Calla's expertise, she grew a fond love for research in the product development space. She would join online chats and forums with developers looking for new ideas to enhance the user's experience.
Straight out of college, Calla applied to be the State of Kansas Governors, Intern. She was placed with a company called Correct Care Solutions, where she worked directly with the project manager and developers to build out their healthcare CRM (for state correctional facilities). Calla utilized her talents in developing workflows (shadowing the healthcare workers in the prisons!) and then taking all of that back to developers to explain how the system should operate in the user's eye, not the developers.
Calla began her career in the healthcare billing side of the tech industry in an account management role and worked to enhance the client's experience with our products. She worked as an account manager and an implementation manager, as she has a love for working with clients and having her hands in the technical piece. Halfway through, Calla transitioned into the mortgage finance space in both account management and implementations (both at Volly and Insellerate).
"It's not easy to be a lender these days," says Calla. "Margins are down, fluctuating rates and new competition is right around the corner. Acquiring a customer is getting more costly, and keeping a customer engaged is critical. As a lender, how you engage prospective borrowers can determine your success in today's digital mortgage environment. My role at Insellerate allows me to listen to clients to hear what their pain points are and develop ways to execute what they need. For lenders to truly engage with customers and referral partners, they must deliver timely and personalized content across multiple channels at each stage of the customer's journey. I help our customers deliver the right message at the right time across multiple channels, text, email, direct mail, social media, ringless voice mail, and call automation to help lenders close more loans."
---
JINA CHOI
Chief Product Officer
Candor Technology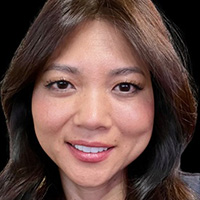 Jina Choi is the Chief Product Officer of Candor Technology. She is part of a team responsible for reshaping the mortgage experience. Some of the major challenges within the industry today are pertinent to efficiency, margin, capacity, cycle time, and consumer experience.
Candor's patent-pending Loan Engineering System is an Expert System that is predicated upon AI known as knowledge engineering technology. Only Candor offers this Autonomous Intelligence, which can make complex decisions with no human assistance. Programs human expertise.
Candor's Loan Engineering System autonomously manufactures high profit, zero defect loans shaving significant cycle time.
Jina joined Candor in 2020 following nearly eight years with loanDepot, most recently as their VP of Business Innovation. In that role, Jina was involved with any new technology introduced for operational efficiency. Prior to this, Jina was a director of business operations and innovation at Zillow.
Candor Technology fills a number of gaping voids in the market: manufacturing automation, ensuring a bias free underwrite, a reliable, consistent process, process efficiency, reduced cycle time, higher borrower satisfaction and a lower cost to produce.
As Candor's Chief Product Officer Jina is largely responsible for executing the company's vision to bring the first Expert System to the mortgage marketplace. An Expert System is built using a form of AI called Knowledge Engineering. In short, an Expert System simulates the information scrutiny and decision-making abilities and high-level cognitive tasks of human experts – in this case, seasoned underwriters.
Candor's clients report a cycle time reduction of 14 – 18 days. At 1 bps holding costs per day, that adds real profit to the bottom line. That means for every 100 loans manufactured, Candor clients are closing, funding, and selling 14.6 additional loans for ~$4M in volume. Clients also report a decline in underwriter touches from 2.7 per loan to 1.0 with no erosion to quality.
Jina's product leadership has driven performance during the company's scaling phase. Candor has surpassed more than 1.5M underwrites through its adaptive loan underwriting engine.
---
JODY COLLUP
Chief Operating Officer
Global DMS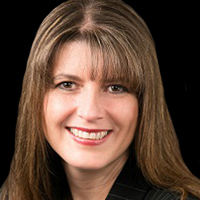 Jody has more than 25 years of marketing and management experience working in both the private and non-profit sectors, with the majority of her experience being in the mortgage industry and specifically technology. She currently serves as the Chief Operating Officer, where she manages the company's operations, organizational structure, and long-term business strategy.
Before being recruited by Global DMS, Jody headed the marketing strategy at Calyx Software, Inc. While at Calyx, she successfully aligned sales with marketing while operating in a hyper-growth environment as well as the mortgage industry downturn, establishing brand consistency and positive industry awareness behind the company and its solutions. Prior to Calyx, Jody spent six years at the American Heart Association as the Product Development Marketing Manager, where she managed all aspects of the department's product offering – including conceptualization, content development, creative development, production, and maintenance.
"With limited appraisers and many retiring in record numbers, lenders and AMC's will focus more on doing more with less, and FinTech will rise to meet this challenge," Jody says. "There are still numerous manual processes coupled with emails and spreadsheets being used to manage the mortgage industry for entire lines of business. The traditional appraisal process is extremely manual, time-consuming, and resource-intensive – thus allowing a significant opportunity for improvement.
"Lenders and AMC's will look to appraisal management technology to deliver remarkable ROI by automating manual processes, connecting systems, cutting hard costs, and reducing man-hours. Next-generation appraisal management platforms will completely automate the entire real estate appraisal process and be easily configured to the clients' needs to change and shift forms and fields as needed without IT intervention. Appraisal management platforms need to be ready for the shift to bifurcated appraisals and the mindset that technology and process must change to keep up with changing customer needs," Jody concluded.
---
JAKI FANELLI
Automation Architect
EPM (Equity Prime Mortgage)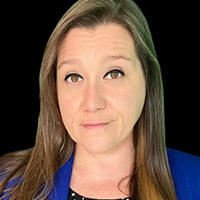 Jaki joined the mortgage industry in 2002 as a loan officer and still originates today. In 2011 she helped launch a successful mortgage company in the role of Encompass admin. Because it was a start-up and had originated for 10 years, Fanelli wore many hats operationally. It was during that magical time that she realized the connection between technology, workflow efficiency, and ROI. Fanelli saw that we could put our 'brains' inside the computer. She designed an Encompass input form that would track all fees, changes of circumstances, and loan data on each file automatically. Fanelli followed that with custom screens per role, giving users one location to do their job, introduced an individualized eFolder system years before AIQ was in play, and tied those to all underwriting conditions. Due to the strategic workflow and task automation, the interaction between roles was easy to connect. She was responsible to train and implement TRID, updated all technology to adhere, and shaved 4 days off the loan cycle due to the additional efficiency in workflow. While competitors were doubling their closing times, the company held its cycle times to 26 days and the industry was averaging over 40 days trying to adjust.
In 2017 she was awarded the Ellie Mae Hall of Fame for Excellence in Compliance Automation, with one other developer, for the above-mentioned tool. Fanelli won because it kept the company operating at a 100% compliance rate by 5pm every day for changes of circumstance and disclosure cures. Currently, Fanelli is the Automation Architect for EPM headquartered in Atlanta, Georgia. She is implementing automation, workflow improvements as well as procedures with the responsibility to unify the manufacturing process company wide. The company completely automated its purchase advice process with the help of Zoral and in February it launched Candor LES. Fanelli's passion to save time is second to none, and her energy on the subject is palpable.
---
CHRIS HARRINGTON
President and Co-Founder
Usherpa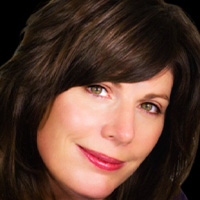 Chris Harrington started in the mortgage industry in 1991 and stepped into the role of Vice President of Marketing for CTX Mortgage in 2004. It quickly became apparent to her that the company's loan officers were facing challenges building and maintaining relationships with prospects, past customers, and business partners. At the same time, one of the company's top loan officers, Dan Harrington, was working on a new Fintech tool that would solve all of these problems through automated marketing and building a CRM. She and Dan created the Media Center CRM that helped thousands of loan officers double their production through increased repeat and referral business.
In 2008, she joined Dan in taking the Media Center private, rebranding it as Usherpa, and has helped build Usherpa into the premier Smart CRM system for loan officers and real estate agents dedicated to referral-based selling.
She has more than 25 years of experience in high-tech real estate and mortgage relationship management SaaS solutions and developing state-of-the-art CRM platforms combined with automated content marketing services. She is the president and co-founder of the industry's most sophisticated SaaS, cloud-based Smart CRM FinTech company providing technology and marketing solutions for thousands of real estate and mortgage professionals. These Realtors and Loan Officers have helps hundreds of thousands of borrowers fulfill their dreams of homeownership. Chris also holds a Bachelor of Science Degree in Business/Information Technology.
For the past decade or so, FinTech has helped the financial services industry better connect their existing technologies to their customers, allowing them to have more access to their information and more perceived control over their financial lives. But in the future, Chris says FinTech will begin to reshape financial services from the inside.
Instead of focusing on technologies that will allow financial institutions to connect borrowers to their own data and the company's data acquisition technologies (think POS, LOS and servicing platforms), the next transformation will see FinTech employed to better connect the institutions customers to their internal sales and customer service staff.
It has become clear through data collected by J.D. Power & Associates that today's consumers want technology, but they also want that human touch. In the mortgage industry in particular, we know that new home buyers need guidance from professional loan officers and they won't close a loan with a company that doesn't offer them that intimate connection — which starts long before the loan application is completed.
Today's Smart CRM technology is the tip of the spear here, as it allows loan officers to take advantage of the latest technologies to stay connected to their past customers, business referral partners and the borrowers they currently have in their pipelines. It also makes it possible to gather industry data, customize it and then share it out very efficiently.
Chris expects to see more FinTech applied to forging, building and maintaining important relationships between the financial institution's internal staff and their customers.
---
KELLI HIMEBAUGH
VP of Sales
Mortgage Builder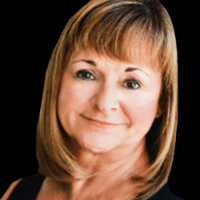 Kelli began her career in the mortgage industry in 2003, after working in the factory-built homebuilding space for nearly 15 years. In 2008, Kelli joined Mortgage Builder Software, pivoting her focus to the residential mortgage tech space.
Kelli was a significant contributor to Mortgage Builder's tremendous growth and success during her first three years in her sales and client development roles. In 2011, Kelli transitioned to a corporate role in Mortgage Builder's Michigan headquarters serving as Corporate Vice President. In 2016, Kelli joined the team at VirPack, where she served as the Director of National Sales and a member of the senior management team. In 2020, Kelli returned to Mortgage Builder to join the executive leadership team after Mortgage Builder's 2019 acquisition by Constellation Software. As Vice President of Sales, she leads Mortgage Builder's marketing and sales strategy
Kelli believes FinTech is reshaping financial services through automation by reducing errors, increasing production, and preventing the need for additional FTEs. She believes automation has supported the financial services industry throughout the pandemic and will continue to do so. Studies have shown that employees are more productive in flexible work arrangements without commuting. Kelli believes automation will continue to play a significant role in how financial services employees conduct their work remotely and provide an overall better end-user experience. Kelli does not foresee a slowdown in adopting technology in the financial sector and expects steady forward momentum. She is excited to be on the front line of FinTech with the broad offerings that Mortgage Builder provides and is looking forward to assisting many more companies in adopting new technology in 2022.
---
ANGELA HURST
EVP/Chief Administrative Officer
RES.NET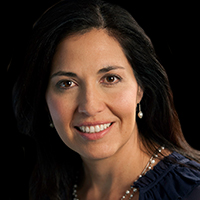 Angela is the consummate professional. An accomplished senior level executive and thought leader, she has almost 35 years of experience in the real estate and finance industry, focusing more than 20 of those years in mortgage banking. Her in depth industry knowledge and demonstrated expertise encompass every business aspect. Angela constantly thinks of how the long-term solutions will affect the bigger picture.
Angela has held executive leadership positions throughout her career with US RES and RES.NET. As EVP of USRES and RES.NET, Angela touches all aspects of the business representing the interests and priorities of the CEO in strategic initiatives, contract negotiations, supporting ongoing client needs, and the refinement of processes and procedures. By constantly seeking feedback from her customers, she focuses on what their needs are, and what keeps them up all night. She thoughtfully considers both short and long-term solutions with focus on second and third order consequences. Understanding the consequences are the downstream ramifications of change, Angela is committed to garnering meaningful results for each of the company's customers.
While moratoriums and market forces caused the reduction of volume and revenue during the past two years, Angela was instrumental in carrying out the corporate vision to support customers in preparation of the policy changes. Rather than scaling back the company spent this time investing more man-hours and financial capital into its systems to meet the ever changing and evolving needs of its customers. Focusing on the creation of products and services the customer's actually ask for and need.
Most recently, Angela was instrumental in the launch of an enhanced version of RES.NET's REO Portal. This version offers advanced features and functionality giving users a more dynamic experience for the end user. It enables users to manage an existing client base more effectively, while preparing for future growth. Users select task-based workflows, and the new role-based workflow gives them additional flexibility and scalability in operations across any type of portfolio. In a climate with the workplace populist in remote positions, rolling out the launch in individual 1:1 unveilings with all of the systems users required precise execution and involvement from all stakeholders.
Angela explained that at RES.NET the company listens to its customers and is never satisfied with ordinary; we strive to provide what our customers need and want. "Our products are built to support the broadest array of operational structures possible. With tools built to increase efficiency and transparency, everyone can know their assets are being handled with the utmost care. This flexibility continues to be our approach into the next era of default management and disposition software."
---
LORI JOHNSON
Director of Client Services
DocMagic, Inc.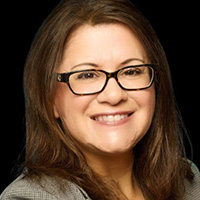 Lori has a through-and-through background in the mortgage industry working for technology start-ups and growth-focused companies. For 22 years, she helped build document preparation firm Document Express. Lori was the very first employee when the company was founded, starting in operations and eventually ascending to the role of President. In 2014, she helped complete an acquisition by DocMagic, where she now serves as Director of Client Services. In this role at DocMagic, Lori has been instrumental in helping lender clients realize the benefits of digital lending automation, eClosings, eNotes, eVaults, and the importance of system-to-system interoperability as the mortgage ecosystem expands.
At DocMagic, Lori leads the company's team to onboard lenders with its Total eClose platform and supporting technologies. She works collaboratively with lenders and third-party vendors to optimize clients' operations. Of note is that Lori is committed to ongoing innovation and perfection. She is always looking for new ways to help lenders be more successful using technology and is lauded by clients for her hands-on guidance and support.
With many advances in digital lending and an appetite for borrowers to close loans remotely, Lori sees an increasing need for fintechs to automate processes for consumers that currently require manual intervention, and in many cases, this involves face-to-face meetings. Whether it is iBuying, PropTech, eClosing, RON, or other emerging technologies, Lori feels that those mortgage lenders and real estate entities that give borrowers more options to do business remotely will benefit significantly. It's about giving borrowers more alternatives to do business without having to shake a hand, says Lori.
---
JOY KNOCH
EVP, Training and Operational Support
Fairway Independent Mortgage Corp.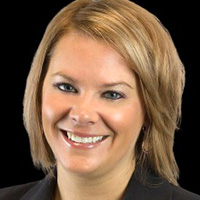 Joy Knoch has spent her entire career in the mortgage business, but it wasn't until about a year ago, when she closed on her own mortgage, that she recognized glaring inefficacies in the mortgage application process – and then discovered a way to fix them.
Knoch works as operations support for Fairway Independent Mortgage. As such, she manages the support teams who help borrowers having technical problems completing their application. According to the Knoch, the system was clunky, over-complicated, not user-friendly.
And then she encountered Blend, a digital mortgage platform that aims to streamline and simplify the application process. It was slick, powered by lots of automation, easily navigable for the consumer.
Knoch called Fairway CEO Steve Jacobson and explained her experience using Blend, insisting the lender take a look at using the platform. His response? "Run with it."
And so she has. Knoch has spent the last year getting Fairway branches set up on the Blend platform and tweaking its capabilities to better meet the lender's needs. Her first mission was to solve the existing, cumbersome process for borrowers. In one example, she engaged Blend to build a personalized document checklist for them as they moved through the application. This meant that borrowers were pulling a greater number of essential documents from the start, allowing their loan officer to get deeper into the file right out of the gate.
Now, Knoch is focused on using Blend to make the loan officer's job easier – giving them access to their pipeline and the ability to view documents, pull credit, and price loans all on their mobile phone. The idea is to give the sales side more tools and help them become more mobile, Knoch says.
But the adoption process takes time, Knoch admits, and part of her job is to listen to feedback from consumers and from the salesforce to figure out where there is room to grow. For Knoch, it's not just about using technology, but about tweaking it, bettering it and analyzing the performance metrics along the way to determine how it can be used most effectively to close loans faster and smarter.
---
ROISIN LAKINGS
CFO
Advanced Data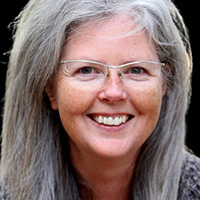 As Advanced Data's CFO, Roisin Lakings has been instrumental in advancing the company initiative during a fast-paced and ever-changing time in the mortgage market. Under her direction, the Advanced Data team has adapted to the demands created by the pandemic market and readily embraced technology in the mortgage process. For example, the stay-at-home circumstances employers have found themselves in, has emphasized the value of their proprietary electronic verification of employment (eVOE) product. Advanced Data's electronic employment verification process, enables employers to sign and complete a 1005 form electronically, entirely online, through a secure electronic document solutions portal, creating an audit trail of all "hands" the document passes through. Her leadership is also behind the 300% revenue growth that Advanced Data has experienced over 2 years.
Her tech-driven solutions were also part of her success as a tech consultant for New Ventures Geoscience Business Advisor. Here, Rosin provided technology solutions and workflow integration for start-up and young companies as they build technology platforms and their service base for customers.
The mortgage industry is experiencing unprecedented cash flow, created by the current supply-demand dynamics and record low-interest rates. All the while it has had to function in an ever changing environment dictated by the pandemic that has beckoned more tech forward solutions.
Roisin sees FinTech as a solution for the mortgage market to adapt and manage risk so that the industry can function under different economic and market premises, and as a solution to address consumer concerns while addressing lender capacity issues in a timely way. FinTech also addresses another significant challenge, perhaps facing the entire industry, how to efficiently scale up for growth and then scale down when the market demands it.
---
RUTH LEE
VP of Product Strategy
Mortgage Builder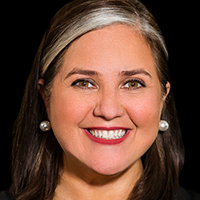 Ruth is an award-winning mortgage executive known as a thought leader in operations, compliance, and FinTech. With more than 25 years of industry experience, she offers a wealth of knowledge and expertise as a speaker, author, and coach.
As a founder of the national service provider, Titan Lenders Corp, Ruth Lee helped conceive and develop several meaningful technologies for the mortgage industry. These include mintrak – 2012 Fix-It award winner – providing large-scale data reconciliation and remediation between MERS and their servicing systems, DRMS, a private label warehouse line quality control platform, and TLCWorx – a whole loan purchase review platform for housing finance agencies and investors. In the wake of selling Titan and her earnout, Ruth has explored several market niches, from MSR Advisory and Liquidity to product and Go to Market strategies in both origination and servicing. In 2020, Ruth opened Big Think to offer executive leadership and consulting and joined the Mortgage Builder team as Vice President of Product Strategy. At Mortgage Builder, Ruth has been focused on reinvigorating the servicing platform's market position, features, and future position as a market leader.
"The mortgage industry lags much of financial services in the adoption of emerging technologies," says Ruth. "At the same time, mortgage is uniquely sensitive to the enhancements in productivity and the mitigation of risk technological innovation provides. As such, we slowly work through the implementation of FinTech, solicit buy-in with our trading partners, and adapt to the challenges of user and consumer adoption. And when those changes are fully vetted and incorporated into our process, the impact is immediate and profound. Technology disrupts the time-tested processes we use to build and manufacture mortgages. One of the biggest impacts on our immediate future will be the continued deconstruction and disintermediation of the many counterparties who provide analog risk mitigation – from underwriters and capital markets professionals to notaries and title companies."
---
SHELLEY LEONARD
President
Xactus (formerly UniversalCIS | Credit Plus)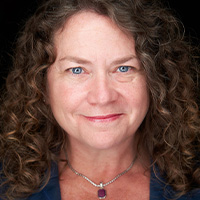 Leonard has more than 25 years of industry experience as an executive at Black Knight and its predecessor businesses, most recently managing the Servicing Technology business unit with over $800 million of annual revenue. She served as Chief Product and Digital Officer, managing the MSP software platform – the market leading enterprise software platform for loan servicing. She has held multiple, senior-level positions where she was responsible for the development and delivery of technology solutions to the largest mortgage lenders and servicers in the U.S. Leonard has consistently driven exceptional growth and performance, increases in market share as well as new product introductions, expansion into adjacent markets, new partnerships, and selective M&A activity. One of Leonard's principal responsibilities and chief accomplishments was the launch of Servicing Digital, Black Knight's white-labeled, responsive web and native app solution that is fully integrated with the MSP servicing system. With Servicing Digital, customers can conveniently make a payment, view previous loan activity, review tax, property and insurance information, perform "what if" scenarios, and more – enabling servicers to increase interactive engagement with consumers while reducing the workload of their operations. Initially launched in 2019 and under Leonard's stewardship, the platform steadily grew and expanded. Today, servicers can take its customer-facing functionality a step further and extend personalized refinance and home equity offers to customers directly within Servicing Digital. Customers can then accept these offers within Servicing Digital, and their information is pushed from the MSP servicing system to Black Knight's point of sale application for origination.
In her current role as President of Xactus (formerly UniversalCIS | Credit Plus), she is guiding the evolution of the company as it makes further investments to transform the industry with its digital solutions and innovative technologies. Ultimately, Leonard is responsible for driving the organization's future as the premier technology provider in the sector and redefining the way mortgage verification services are delivered.
Leonard views FinTech as playing the role of an enabler – as opposed to just being something that people use on the job. She believes technology will be transformative in terms of how it will change what financial services' jobs are. This will require service providers, especially in the mortgage space, to rethink what they are doing and how they use technology to transform the process in ways that have never been done before. It will allow us to off load "lower value" activities to machines and automate things that can be automated, so the industry can focus more on people – and having deeper relationships with consumers.
She also believes that technology doesn't replace people, it complements them. To achieve more advanced problem solving, we must use our human capital to its fullest potential – and that happens when people, processes and technology all come together equally. That's also when financial services deliver their highest value.
---
STEPHANIE LYON
VP of Compliance & Regulatory Content Strategy
Ncontracts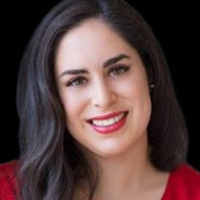 Stephanie Lyon has an extensive background, combining regulatory compliance and financial services. With her deep background, Stephanie is a leading regulatory compliance attorney in the financial services industry. Her passion is to make complex compliance, risk and audit topics accessible to all financial institutions.
As Vice President of Compliance & Regulatory Content Strategy at Ncontracts, Stephanie leads a team of attorneys and compliance, risk and audit experts to create and deliver bespoke financial services content. She has a drive for leadership, serving as Chairwoman of Ncontracts' Content Committee to deliver thought leadership and valuable content for the industry.
A collaborator at heart, Stephanie partners with product management in crafting problem statements, brainstorming solutions and testing results. She frequently delivers thought provoking webinars, podcasts, articles, and white papers covering regulatory compliance, risk management, and third-party relationships.
Before joining Ncontracts in 2019, Stephanie served as Senior Regulatory Compliance Counsel for NAFCU (National Association of Federally-Insured Credit Unions). While there, she analyzed federal rules and regulations to answer all types of compliance questions for over 870 credit unions. Stephanie was also the lead subject matter expert for BSA/AML/OFAC and Reg E compliance.
Dedicated to learning and problem solving, Stephanie developed a BSA Training Guide for front office, operations, directors and supervisory committee. She also served on the faculty at NAFCU's Regulatory Compliance School and NAFCU's BSA Seminar, co-creating testing materials for the Bank Secrecy Officer certification.
Stephanie's expertise has allowed her to contribute to the industry at all levels. She was a senior editor for NAFCU's quarterly BSA newsletter, editor and contributor for the monthly Compliance Monitor, and a writer for the NAFCU Compliance Blog.
Prior to her time at NAFCU, Stephanie was a Risk Management Specialist for GEICO Federal Credit Union, developing and updating policies and procedures for BSA, compliance and risk management departments including streamlining the SAR decision process and creating an error resolution program.
---
KATHY MANTYCH
SVP
FirstClose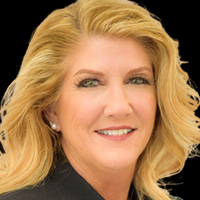 Kathy has dedicated her career to serving the financial services, and more specifically the mortgage industry for well over 25 yrs. Her distinguished career includes working at leading technology firms such as WKFS, Asurity, ACES Quality Management and now FirstClose. Kathy actively works with people, processes, and technology to align corporate goals in propelling FirstClose and its clients forward. She keeps abreast of industry trends to anticipate any needed shifts while helping to mitigate risk. This includes aligning internal functions for preparedness of industry fluctuations and market conditions.
Kathy will continue to participate in industry forums, discussions, events, panels, and multi-media outlets to offer guidance to companies and people to foster preparedness of industry trends – being a conduit and advocate for company and client's leadership for anticipatory climate swings. She will work to identify gaps and specific value adds for industry augmentation to better serve lenders and the consumer community overall. The goal, according to Kathy, is to increase efficiency with the adoption of the newest technology to facilitate the streamlining of the mortgage processes.
"As we launch into 2022 and look forward, there is a decided shift of focus with our home life and our professional life. Despite how challenging it's been, we have adjusted our daily persona and our entire DNA to ensure every aspect of our lives is in sync with this new normal," Kathy says. "As outstanding women and individualists, we have an inherent ability to adapt to our situation, apply our skillsets, and act on our deep-rooted drive to make things hum. Anything outside of that is unacceptable. So, what value does this unique skillset bring to those around us – family, friends, and in the workplace? Further, ARE we valued? Is the extensive work and experience going unrecognized? What benefits do we bring to the table that stand out amongst the ranks?
"The value of women in a professional setting today has seen leaps and bounds from previous years. We have come a long way, yet there is still much to do. Countless research studies show a strong link between women and productivity in the business world. The benefits and creativity women bring to the table boost productivity and motivational levels within an organization, directly correlating to the bottom line. What organization wouldn't want this dynamic force?" Kathy concludes.
---
CHARLYNE H. McWILLIAMS
Senior Director
William Mills Agency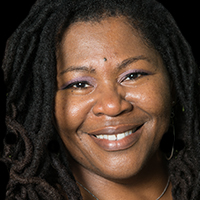 With more than 25 years of experience, Charlyne has specialized in providing public relations services in the financial industry with a special concentration in the mortgage industry. She is a strong communicator who provides innovative strategies for success for her clients. Charlyne has a 100% success rate with leading the strategic direction for numerous fintechs that has increased overall brand awareness, therefore, resulting in more sales for the company.
After graduating from Virginia Commonwealth University with a Bachelor's Degree in Mass Communications, Charlyne embarked on her career as a newspaper journalist focusing on business/real estate/technology at daily newspapers including the Roanoke Times & World News and Business Publishers newsletters. Her work appeared in The Richmond Times-Dispatch, Milwaukee Sentinel, Lancaster News and The Pittsburgh Post-Gazette.
From there she was appointed as the first editor of Inside Mortgage Technology and was instrumental in establishing the publication in the industry. She has also written thought leadership pieces and feature articles for Inside Mortgage Finance, Equal Opportunity Report and Mortgage Banking magazine.
Charlyne joined William Mills Agency in 1999 and has been instrumentally involved in the research, planning and strategic direction of numerous innovative mortgage technology companies, some still in business, others acquired by larger entities, including Advectis, ClosingCorp, IndiSoft, eAppraiseIT, Lereta, LenderClose, ValueInsured, NestReady, StreetShares and Wipro to name a few as well as lenders including Churchill Mortgage, Mi Mutual Mortgage and Planet Home Lending. The guidance, knowledge, understanding and insight she provides reflects her dedication, influence and leadership to work collaboratively with her clients on transforming the mortgage industry.
Additionally, the industry credibility that she has earned during her career is paramount in her continued success in guiding her clients overarching business strategies. The long-standing relationships with key industry reporters, analysts and influencers enable her to secure exposure to enhance her clients' credibility while increasing brand awareness and attracting new prospects.
One client said of Charlyne's work, "I had the good fortune to get to know Charlyne when I engaged her firm to prepare a PR campaign for an early-stage start-up. While I found Charlyne to be an extremely personable individual to work with, it was two particular attributes that really impressed me. First, she is a detailed and attentive listener. She invested the time to really understand our goals and objectives. Further, she possessed the knowledge and expertise to turn that understanding into and effective and actionable PR plan. If you are looking for a dedicated, knowledgeable, and effective PR professional, I can recommend Charlyne without hesitation."
Another shared, "Charlyne is the best in the business! With her guidance and expertise, we were able to create a strong presence in the industry and keep our name in front of the right people all the time. Our President, Daniel Jacobs has been featured in Mortgage Originator, The Wall Street Journal, Origination News, Scotsman's Guide and more due to her connections and hard work. She is also a pleasure to work with. I cannot recommend her enough."
---
MARIA MOSKVER
President & COO
Cloudvirga – A Stewart Company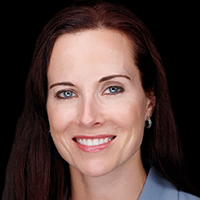 Maria Moskver is a mortgage industry veteran with more than 24 years of experience and a leader in numerous fintech companies. Maria has held executive positions at technology-enabled companies, like Covius, and specialty providers, such as Statebridge and Murrayhill, the pioneer in credit risk management. Prior to Cloudvirga, Maria was the General Counsel and Enterprise Compliance Officer for Covius (fka LenderLive) a leading provider of technology-enabled solutions for the financial services industry.
Maria is currently President and COO of Cloudvirga. Cloudvirga is a digital mortgage platform that removes friction from the home loan process, giving consumers, lenders and mortgage originators a world-class customer experience from application to closing.
At Cloudvirga, Maria is responsible for all aspects of Cloudvirga's customer success initiatives, its product go-to-market strategies, engineering initiatives, finance and legal. Maria guides the Product division, which is launching Wholesale TPO platform to be launched in 2022. Cloudvirga's TPO platform will address a gap in the industry and will streamline the interaction between wholesale lenders and their broker clients.
Maria is also heavily involved with numerous community and industry initiatives. Maria serves as an advisory board member to Delta Data Services, a minority and woman owned tech company and is a board member of the Women Leaders of Octane, a CA nonprofit connecting people, resources and capital in the tech sector. Prior winner of the Women of Influence, Leading Ladies of Housing, and Most Powerful Women in Fintech awards, Maria was also recently elected Secretary of California MBA's Legal Issues Committee and is a member of the MBA Technology working group.
"There are numerous benefits from the digital transformation that is occurring in the financial services industry," says Maria. "Digital technologies are reshaping payments, lending, insurance and wealth management especially in today's ever-evolving world.
"On the financial side, there are the obvious gains in efficiency, costs, margin and profitability that result from the use of technology. There are greater economies of scale, and as a result, more access to different financial products.
"On the customer side, the digital transformation is improving the customer experience overall, with end-to-end benefits such as accessibility, convenience and more tailored products, leading to greater customer retention in the long term and ensuring customer delight – something that is pivotal in the fintech world," Maria explains.
"On the technical side, it allows the industry to move faster, with greater agility and transparency into customer decision-making based on data-driven insights. These improvements have alleviated frictions, especially in the mortgage realm.
"Having a deep compliance background, using technology throughout the financial services lifecycles will allow for more transparency and accuracy overall, as well as an immutable record of the transaction. Overall, fintech has numerous end-to-end benefits for ALL of the parties involved in financial services transactions," she concludes.
---
LYNNETTE CONLEY NUESE
Senior Account Executive
Mortgage Builder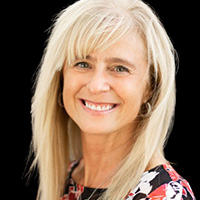 Lynnette has over 25 years of experience in the mortgage industry. In 2021, Lynnette brought her wealth of LOS sales and industry experience to Mortgage Builder, where she works as a Senior Account Executive.
Lynnette has been an integral member of the sales team at Mortgage Builder and led the redevelopment of Mortgage Builder's consultative sales process. The new sales methodology and tools advanced Lynnette to Mortgage Builder's top producer in 2021.
Lynnette realizes that technology is not a one size fits all proposition. By obtaining detailed knowledge of a prospect's business and discovering their needs, Lynnette gains a thorough understanding of how FinTech shapes future business on a client-by-client basis. She believes FinTech reshapes financial services in a myriad of ways that impact the productivity and profitability of a lender's business. It can be as simple as automating manual processes resulting in increased lender profits and work/life balance, easing the strain on a very demanding job in the industry, especially when people are resigning in great numbers.
When Lynnette introduces FinTech to a new client, she delivers a personalized consultive experience that readily ties a lender's pain points and gap-related requirements to the specific technology that will provide significant operational lift and cost efficiencies. She also offers the unique ability to demonstrate to clients potential "undiscovered" future needs that could negatively impact a lender's long-term success. Lynnette believes technology is the key to forwarding momentum in the financial services industry.
---
KATHY OLSEN
Director of Support Services
OpenClose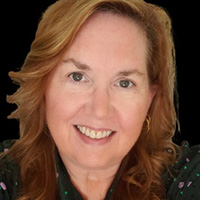 Kathy has more than 30 years of mortgage experience, with 12 of them being at OpenClose. She has an extensive background in mortgage process automation working at lenders, banks, software firms, and also as a technology consultant. This rare combination of experience, along with her rich knowledge of OpenClose's LenderAssist LOS and ancillary solutions, gives her unique insight into mortgage lending workflows and the technologies that support it. Kathy is a solution-oriented subject matter expert on LOSs, having worked with a number of different platforms and third-party integration providers — both as a vendor and a lender.
She is known for her comprehensive knowledge of mortgage operations and penchant for helping lenders run their businesses as efficiently as possible. Kathy understands the many nuances of the lending process from cradle to grave and applies her proficiency with OpenClose's platform to optimize customer onboardings, maximize system usage, and provide highly responsive support. She has also overseen integrations at OpenClose, where she gained experience working closely and integrating with additional mortgage technology applications.
Implementing new OpenClose customers, supporting them, and ensuring that they leverage the software is something that she is very passionate about.
Real-time connectivity and interoperability among vendors across the mortgage supply chain is finally becoming a reality, says Kathy. Forward-thinking, well-established mortgage software firms have expanded their platforms to support an evolving ecosystem. This, along with the entrance of new fintechs, is having a profound effect on technology adoption at a pace we haven't seen in the past. Further, the benefits and ROI of automating all lending processes has become clear-cut.
As the latest re-fi boom concludes and rates inch up, lenders are of course adjusting their marketing strategies and focusing on cost reduction. In a margin-compressed environment that also has lots of competition, decreasing the cost to manufacture loans will be key to sustainability. The mortgage industry is cyclical; we've been through many of these marketplace adjustments before. The industry's mature, proven mortgage software firms know how to handle this shift, but this pivot is something that many young software firms haven't seen before. It will be interesting to see how they address reducing the cost to originate loans.
Kathy states: "Technology should be a tool for the user, not a chore. More automation of repetitive tasks and AI usage in task management and loan decisioning leaves room for the user to interact with the borrower on a more meaningful basis."
---
TERI PANSING
SVP, Corporate Closing
Fairway Independent Mortgage Corp.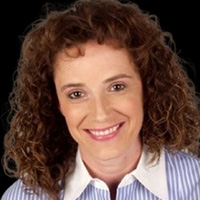 Almost every aspect of the mortgage process has been widely digitized – except for the closing. When it comes to the e-closing of a mortgage application, legislations vary from state to state and regulators are all over the board. And that's what Teri Pansing works every day to change.
As SVP in charge of Corporate Closings at Fairway Independent Mortgage, Pansing has made the adoption of e-closings her main mission, a goal that began before the pandemic and gained serious traction after.
Pansing says that even though e-closings existed 20 years ago, some thought they were a mere flash in the pan, not something that would ever become common place. But now, with the need to prioritize the health and safety of borrowers and team members, e-closings are becoming essential.
Pansing says that prior to Covid, states including North Carolina, Colorado and California did not support any sort of Remote Online Notarization. But when Covid hit and the need became clear, Fairway was ready with Pansing there to talk legislators through it.
The push is not new at Fairway – they've been focused on the adoption of e-closings for four years, navigating varying regulations in all 50 states. And that's where Pansing comes in. She works with finance housing agencies and political action groups as well as the MBA, Freddie Mac and Fannie Mae to promote widespread acceptance of the Remote Online Notarization that makes an e-closing possible. An adamant believer in the need to accept this technology, she works to examine, identify, develop and recommend standards for industry-wide use.
Thanks to her efforts, Fairway has completed the most eMortgages for both Fannie Mae and Freddie Mac in purchase transactions. The lender has a standing goal to complete 50 percent of all eligible closings electronically, and powered by Pansing's passion, it just may reach that goal sooner rather than later.
Pansing is insistent that e-closings are the way of the future. There is simply no going back, she says. Once borrowers experience the ease of completing this last essential step remotely, they will demand it, perhaps even seek out lenders who will accommodate it. According to Pansing, the successful lenders of tomorrow will be those who learn to use technology to simplify the home buying process. If you can eliminate a step, shave off some time, make any part of the experience less burdensome – you will come out on top.
In the last two years the world has been forced to rethink the ways we do business, Pansing says. It has encouraged companies and regulators alike to loosen their grip on tradition and put new processes and safeguards in place to get the same old job done. The closing of a mortgage is one such task that we must continue to evaluate, and Pansing will no doubt be along for the ride, meeting with those in charge, educating, promoting, pushing for change.
---
KERI ROGERS
SVP, Strategic Planning
Lennar Mortgage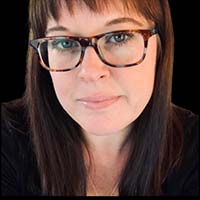 Keri is an industry veteran. She has been Senior Vice President, Strategic Planning at Lennar Mortgage since 2019. Prior she was Senior Implementation Project Consultant – Enterprise at Ellie Mae, Vice President, Technology Operations at Hamilton Home Loans, VP, Operations at Chase, and Business Consultant at Fiserv. Keri is always looking for ways to leverage technology and automate as much as possible through predictable repetitive tasks. Her team at Lennar have implemented automated task-based workflow and most recently "Elroy", a bot that serves as an assistant to Loan Closers.
Automated task-based workflow assists the Lennar staff with training efforts and quick execution of next steps. It speeds up the loan process and reduces mistakes. Users have more time to think and focus on more complex steps in the loan process. "Elroy" is a great example and initiative deployed at Lennar. When the closer is ready to draw a closing package, they simply must check a couple of boxes (i.e.: include a CD, don't include a CD) and exit the loan. Elroy draws the closing package and sends it out based on user selection. The closer does not have to wait for package to generate and send it out. Elroy completes this process. The closer is freed up to work on other closings.
Keri is a big promoter of implementing change which leads to efficiencies, improving the user and customer experience.
---
LISA M. SCHREIBER
President
LSK Consultants, LLC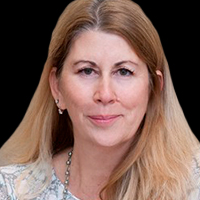 Lisa has worked to build out many mortgage platforms and initiatives, including but not limited to, American Brokers Conduit with its proprietary technology, Sprout Mortgage building out their Non-QM platform, Ellie Mae's Total Quality Loan Initiative and most recently working with LoanNEX as an Advisor. She is currently consulting with Non-QM lenders building out processes for greater efficiencies.
"Our industry continues to be challenged with changing rate and origination environments," says Lisa. "Continued focus on how technology can improve and enhance quality and efficiencies are critical to financial, regulatory and customer success. I see my role as driving that message and implementation strategy with all that I engage."
---
MARTINA SCHUBERT
Chief Technology Officer
LenderClose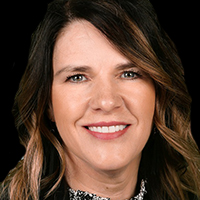 Martina Schubert is the CTO at LenderClose, a portfolio real estate and home equity lending technology platform. Based in Des Moines, Iowa, LenderClose's feature-rich, multi-solution technology focuses on providing lenders with best-in-class user experience. Schubert brings extensive knowledge of technology development to her role, where she leads research and data collection and is active in providing strategic counsel to the leadership team.
Schubert manages both product and technology teams and ensures that the solutions align with LenderClose's mission of transforming and accelerating the lending process with the use of workflows and automation solutions for credit unions and community banks. She builds product teams that are empowered to innovate, fix problems and understand the value their team can provide.
The departments thrive because of her leadership and dedication to fostering a collaborative culture that promotes innovation and excellence. In the last 12 months, Schubert has hired approximately 20 people in product and tech despite a challenging recruiting landscape.
During that same time, Schubert launched an immersive incubator within LenderClose, where participants specializing in information technology could receive hands-on experience in all aspects of technology that the fintech provider uses daily. Because of this engaging training initiative on the LenderClose technology stack, five recent college graduates received one-on-one mentorship while working with state-of-the-art technology in Iowa, which some professionals call the Silicon Prairie.
She has more than 25 years of experience in technology and previously served as CTO at DLL, a Netherlands-based vendor finance company. Schubert also had various positions including vice president and CIO, manager of business intelligence and assistant vice president of information technology at companies including Maytag International, Grinnell Mutual Reinsurance and Walgreens.
Schubert received a bachelor's degree from Iowa State University in business administration and management, and an MBA from the Tippie School of Management at the University of Iowa. Before this, Schubert earned an associate degree from Des Moines Area Community College (DMACC), where she now helps design the IT curriculum and serves on the board of directors. Her technology career was a result of her natural interest in the field, which she discovered during a high school computer programming class and later honed as a systems developer.
In 2021, Schubert predicted organizations that were once cautious to embrace technology would be more open to the benefits that automation could bring to their business. This mindset came from the need to be flexible and overcome obstacles created by the transition to a remote work environment. She believes that this will still ring true in the next year.
"The financial services industry is hungry for fewer partners, and for those selected partners, they want allies who can make a difference in multiple areas of need. Since the pandemic started, companies are more open to innovations and how advances in technology can help fix the problems they have," said Schubert.
---
NOMI SMITH
Founder and CEO
PMI Rate Pro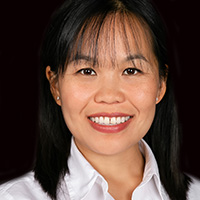 Nomi entered the FinTech space out of personal necessity. A mortgage officer for several years, she was always looking for ways to go the extra mile for her borrowers, to win their trust and everything that goes with it. One way she found to do this was by doing a better job of quoting PMI.
Instead of one or two options, Nomi went in search of quotes from all 6 PMI providers. This was taking her too much time. She went in search of a technological solution, but none was available. So, she built a company to create one.
Nomi knew that FinTech companies were successful, in large part, because they knew how to use modern APIs to connect systems and get better information faster. Could she use this approach to connect all 6 national PMI providers and create a new quoting engine. Anyone else would have looked at the prospect of negotiating with 6 very large and successful companies with a bit of trepidation. Not Nomi.
She went to each company, got electronic access to their quoting engines and then built a platform that could gather that information and provide all of the available options to LOs without taking up any of their time. This allowed LOs to do what Nomi always wanted to do: offer their borrowers the best possible deal and win their trust.
Today, Nomi is an active participant in the MBA's MISMO effort and she is working with the big PMI firms to create new tools that will make their businesses even more customer-focused in the future. But she won't stop with Private Mortgage Insurance. She is already focusing her attention on the insurance industry, where she will help providers of homeowner's insurance, flood insurance, home warranties and other products homeowner's need.
Ultimately, Nomi's mission is to empower homeowners to make their money go further — and empower the industry to help them reach this goal through better FinTech. In the near future, Nomi's company will be a one-stop-shop solution for everything required at the time of home acquisition. Nomi imagines a single embedded API solution that will allow homebuyers to shop for important items such as homeowner's insurance, mortgage protection insurance, home warranty. Nomi wants to empower the loan officers to provide these transparent comparison services to their homebuyers. Others may view such a huge goal with trepidation. Not Nomi.
"FinTech is now and will continue to reshape financial services into a consumer-facing business. While businesses operating in most industries begin as customer-facing endeavors, banking did not," says Nomi. "When the Medici family was developing early banking services in Florence in the 1400s, they were serving royalty and heads of state. Their financial innovations were never intended to be used by the masses.
"Today, banks most certainly serve their customers, but many of their systems and processes are still aimed to serve internal or upstream customers. The mortgage industry is a perfect example. For decades, the primary customer for the mortgage lender, especially independent mortgage bankers, was the secondary market investor. After the financial crisis, many institutions began treating federal regulators like customers, creating systems and processes to meet their requirements.
"It was only when consumer-facing technology providers evolved into Fintech firms by providing consumers easy access to their financial information that traditional banks began to finally shift their attention to the consumer. That work continues," she concludes.
---
DAWN SVEDBERG
VP, Head of Fintech Product Sales
Tavant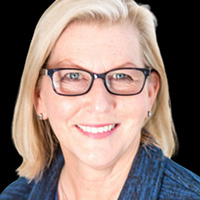 Dawn has spent her entire professional career of 20+ years seeking automated solutions to lending problems. Her earlier work in real estate valuation was with the first appraisal company to offer abbreviated appraisals and reviews, bundle multiple complementary products, and span large geographies. That brought her to the AVM (Automated Valuation Models) side, where her efforts redefined and validated the concept of "valuation without the appraiser" within major banks. She then led the creation and commercialization of D&A (Data & Analytics) products that monitor portfolios of loans and implemented automated hazard risk assessment tools to allow lenders to support their customers and assess risk within their portfolios and pipelines.
Recently, her focus has been on the Point of Sale (POS) and originator POS platforms that automate consumer, LO (Loan Officer), UW, and Closer processes. In addition to offering a world-class Consumer and Originator POS, Tavant's next-level platform provides the ultimate POS agnostic modules to help lenders automate the remaining time-consuming and costly manual processes to the goal of Touchless Lending.
Svedberg was the SVP of National Sales at Cloudvirga. While there, she oversaw the Sales, Marketing, and Customer Success teams. She was also VP, National Client Director at CoreLogic. Her team managed several of the most prominent clients to ensure access to the data and the latest analytic solutions available. The team was also instrumental in working with clients to achieve their business goals while increasing productivity and reducing exposure. Additionally, Svedberg held executive positions at The William Fall Group, Informative Research, Bank of America, and Chicago Title, to name a few. She began her career as National Accounts Manager at First American Title.
Recently, she was named Head of Fintech Product Sales at Tavant. She is responsible for spearheading the efforts of the recently launched VΞLOX NXTTM, the latest and most advanced edition of its AI-based digital lending platform. According to Hassan Rashid, CRO, Tavant, said, "Dawn's proven track record in financial services, as well as her knowledge and expertise in all facets of the mortgage industry, make her the perfect fit for our team. We are excited to have her on board."
"FinTech is all about removing friction from the antiquated lending process," Dawn says. "This evolution has been slow compared to other industries for many reasons but is now finally taking hold. The Pandemic has helped push lenders, borrowers, the secondary market, and regulatory agencies to embrace the digital mortgage.
"Many years of data gathering and analytics have allowed true AI options to be validated and tested on live loans to prove performance. Millennials are shocked when undergoing their first home loan process and will not tolerate the status quo. And the end of the unprecedented historically low-interest-rate environment will force the last holdouts to embrace technology to survive and thrive," she concluded.
---
ANDRIA THOMAS
Senior Vice-President, Product
FinLocker LLC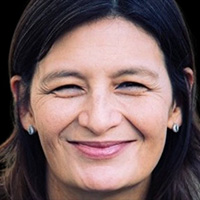 Andria is a seasoned strategy executive and product leader, committed to helping improve people's lives and accelerating positive change in the world. She enjoys solving problems, analyzing customer needs and the business case, working with teams to prioritize and act, developing partnerships, and fostering talent. Andria has a range of diverse experiences that make her an extraordinary leader. She moved from tech startups to the Peace Corps, to management consulting and then a political startup, to most recently being the product and business lead for a standalone app with millions of users at Capital One. Andria led cross-functional business/product teams to develop and scale new features, increase user engagement, and modernize Financial Technology platforms and solutions.
Andria also co-led the Global Practices for Financial Inclusion and Organizational Effectiveness for Dalberg, a mission-driven strategy advisory firm – where she researched business models and new approaches to addressing the global digital divide. She loves learning and is incredibly passionate about teamwork and helping talented coworkers find their best role and path in life. Helping people achieve their financial goals has been Andria's long-standing passion. She understands technology, consumer behavior and the deep-rooted issues with financial inclusion and access to opportunity faced by many. Andria believes FinTech can help deliver solutions to consumer's financial journeys in creative ways, with better reach and stronger outcomes.
In her current role at FinLocker, Andria focuses on one of the most important journey for consumers: the path to homeownership, particularly for first-time homebuyers. With her experience, passion and work ethic, she is striving to have FinTechs Solve for Inclusion in the Housing Industry and Affect Equitable Wealth Building.
---
NICOLE VALENTIN-SMITH
Director, Client Management, Digital Lending and Origination
Fiserv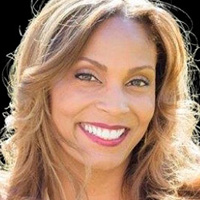 Over the course of her 25+ year career, Nicole has earned a reputation for successfully building and evolving consultative sales cultures, driving client engagement and service excellence, directing new business development efforts, and optimizing technology solutions.
Nicole started her career in the industry as a part-time teller while still in college. Over the course of just a few years, became one of the youngest female department leaders (at age 21). Eventually, she was promoted to Regional Sales Manager/Vice President and Branch Manager for Washington Mutual Bank/Great Western Bank, a position she held for 14 years. She left the bank to serve as Vice President of Business & Community Development for Kinecta Federal Credit Union and then Chief Sales Officer and Senior Vice President of Sales and Lending for Xceed Financial Credit Union.
After serving in these institutions, she moved to the vendor side, serving as Vice President of Lending Solutions for Mortgage Cadence, an Accenture Company.
Today she serves as Director of Client Management for Fiserv. In her current role, she was awarded the honor of Pinnacle recipient as a Sales Leader in 2021, Fiserv's highest sales accomplishment, and was chosen as one of 60 leaders for the company's "Leading Talent" program at Fiserv, a program designed to accelerate the growth of top diverse leaders within the company. Already this year, Nicole has been asked to participate in the Fiserv Sales Academy Mentorship Program, a great honor for a company sales leader.
Nicole is one of the few executives in the industry with extensive experience on the financial institution, lender, and technology partner sides. She has also become a leading advocate for women and minorities in the workplace.
While some are waiting to see how FinTech will reshape the financial services industry, Nicole and her fellow colleagues at Fiserv are already seeing a massive paradigm shift in terms of changing consumer expectations. FinTech firms, such as Fiserv, are leading this change and have been for some time.
Having come up through the client space, Nicole deeply understands the role technology has played in lenders' operations. While the global pandemic advanced the digitization process, Nicole believes there is still a critical need for digital capabilities to grow even more and to assist with increasing lenders' market share. In a fast-changing environment, lenders need to create holistic technology roadmaps that take into account a broader range of tools that meet the needs of its customers.
---
REBECCA WALZAK
President
rjbWalzak Consulting, Inc.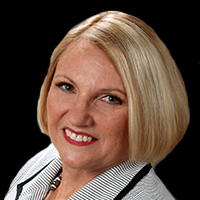 Rebecca recently announced her retirement, but the Editors of Progress In Lending feel like her industry contribution merits that she win this award one last time. She has been involved with technology since the 1980s. First as a user. Then in the 1980s, she served as a User Business Analyst for Prudential Home Mortgage in the development of leading-edge technology in the residential loan application process. Beginning in the 1990s Rebecca worked for EBS/ARMCO, a Fintech company and helped develop new programs using Business Intelligence technology.
During these periods she focused heavily on how technology would/could reshape the processes that used the available technology. Since founding her own company she has been involved with assisting companies in redesigning specific issues related to Operational Risk Management. She also developed a risk model that correlates the defects found in loan file reviews with the probability of performance. In addition, Rebecca has taught Quality Control staff on the use of QC technology and helped them develop an understanding of statistical analysis to achieve more useful results from sampling programs. She has written numerous articles and given speeches and presentation on the need for lenders to align their operational processes with their technology.
She believes that with the current advancement of artificial intelligence, it is apparent that this powerful tool can be utilized to redesign the way business is done today. These programs, she says, will have a profound impact on all facets of loan production and servicing. All operational processes will change to become more focused on the technology aspect of the process. Job functions will change. The development of credit parameters will move from a back-end function to a servicing operation. She believes secondary marketing will have the ability to customize pricing for all risks in the loan, which will have an impact on government agencies that serve this function today. Customer service for both production and servicing will become dependent on "bots" thereby relieving personnel to focus on critical operational issues.
---
ASHLEY WOOD
VP of Mortgage Verification Services
Equifax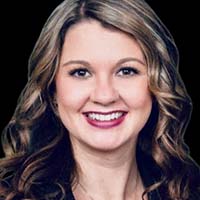 Ashley is a cutting-edge leader with more than a decade of fintech involvement including reporting and budgeting, sales operation analytics and verification services. In her current role as Vice President of Mortgage Verification Services, she is responsible for leading the strategy and deployment of the employment and income verification solutions, including an enhanced focus on lender efficiency and borrower experience.
During her tenture with Equifax, she has also served as Senior Director and SFO of finance, where she spearheaded strategies that grew the Equifax Workforce Solutions Verification Services line of business to $1.5B+ in annual revenue with 60% EBITDA margins. She also played a key role in leading and driving key sales strategies, such as pricing and new product launches in the Mortgage, Background Screening, Government, and Personal Finance industries.
When Ashley began her career at Equifax in 2011 the financial services industry, including the mortgage industry, were slowly moving towards the digitalization process. She played a key role in helping digitize the verification arena. As a Senior Analyst she was responsible for quota setting on over 10,000 accounts, leading to $330M in annual revenue while supporting Verification Services. She also achieved LEAN Six Sigma Green Belt Certification via process improvement of over 20 reports within Sales Operations, as well as the Outstanding Contributor Award for participation in Government Verifications Growth Playbook.
Over the past year, Ashley has played an integral role in the digitization of mortgage lending and fostering financial inclusion at Equifax, particularly in reducing friction for potential borrowers in the approval process through The Work Number (TWN). TWN helps lenders make fast, informed decisions by providing instant up-to-date information that gives a broader understanding of financial history beyond a consumer's stated income or credit score, ultimately getting more people into the homes they want sooner.
With support of Ashley's leadership, Equifax's Verification Services identified a 40% year over year growth in 2021, with over $1 Billion in revenue.
Ashley has been a part of FinTech for the past decade. To her, FinTech means utilizing automation systems to provide an experience to lenders and consumers that makes loan origination faster and easier. Ashley sees a paperless future where digital mortgage and digital verification of income are the norm. She recognizes that the FinTech industry has greatly progressed in leveraging technology to simplify processes and continues to make strides towards a fully digital, frictionless mortgage experience as advances in applications, workflows and automation continue to move the industry in the right direction.
Ashley knows the Work Number is a key solution for FinTech lenders with its comprehensive database with over 136 million active records, provided directly from more than 2.5 million small, medium and large employers. The Work Number empowers lenders to instantly access a potential borrower's income and employment information to keep the loan process moving. With access to this library of data, lenders can easily identify the specific needs and challenges facing the lending environment today.
---
MARY YORK
Founder & CEO
York Public Relations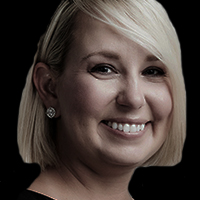 Mary York is the founder and CEO of York Public Relations and a recognized fintech expert. She began her career in 2004, focused on the auto finance industry. Since then, she has worked in nearly every sector of fintech – from mortgage, compliance, payments, crypto, digital banking, and more.
Mary's work spans beyond fintech media. She has secured over 100 speaking engagements for fintechs at national events, including demos at FinovateSpring and FinovateFall. Several of those fintechs were "Best of Show" winner recipients.
With her passion for shared learning, Mary is frequently invited to speak at industry events. Last year, she presented at Fintech South as well as half a dozen state banking and credit union associations. Some of her sessions have been included as part of bank associations' required continued learning and certification programs.
Additionally, Mary has secured several celebrity endorsements for clients and organizations she advises, as well as major mainstream media opportunities, including exclusives in The New York Times, Wall Street Journal and Good Morning America.
Since launching her firm in 2020, York Public Relations continues to experience significant growth. Last year, she increased the firm's total number of clients by more than 450% and annual billing by over 2,500%, demonstrating not only a growing demand for fintech PR, but growth among existing clients and campaigns.
The firm has worked with nearly 40 fintechs, ranging from traditional, pre-revenue startups; to global fintechs valued at nearly $800 million; to established, privately-held companies. Based on its current growth projections, York Public Relations expects to double by the end of this year.
Now a global firm, the company also represents clients across the world, including Canada, Europe and Asia. Additionally, York Public Relation's clients collectively raised over $185 million in capital funding in 2021. Total fintech funding in the U.S. climbed 171% to $62.9B for the year and the number of deals ticked up 42% to 1,827.
In response to demand, Mary added several new service divisions last year, including Content Marketing, Social Media Marketing and Creative Marketing. This year, the team is also overseeing branding design for several new fintechs who are soon to launch. York Public Relations is also managing several 2022 events on behalf of fintech associations.
---
BRANDIE YOUNG
Chief Marketing Officer
Candor Technologies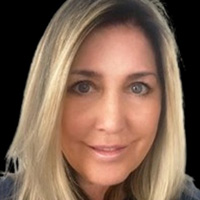 In Q4, 2020 Brandie brought Candor Technology to market, and the market loves it. A CMO adept at crafting and communicating complex stories and positioning the autonomous intelligence platform highlights a long, successful career. While brand, positioning, marketing & communications is her focus, she is an active participant in the company's business and product strategy.
No stranger to emerging technology, Brandie cut her teeth at IMX Exchange, and then went on to join the team that brought Encompass 1.0 to market.
Brandie joined Candor three years ago following 13 years as Managing Partner with Marketing TBD, whose client list includes noteworthy industry firms, tech startups, a global Information technology solution provider, and an AdTech giant.
Brandie believes that creating a bright future for the mortgage industry lies in defining and addressing the root cause of lenders challenges. That includes creating that Amazon experience for the consumer experience while at the same time improving the loan manufacturing process. Technology plays a central role in this development. Candor Technology's impact is both on the loan processing side and also on the borrower's experience.
On her charge with Candor Technology, Brandie is thrilled to grow the FinTech company, which she sees is rapidly becoming a core technology. Candor's technology addresses the most significant and hard-to-solve problem in mortgage manufacturing: replicating an underwriter's intuition, judgment and problem-solving capabilities. Accessed via LOS integration, the company's Loan Engineering System does the heavy lifting for lenders, performing a complete underwrite and making complex, high integrity lending decisions.
---
SUHA BEIDAS ZEHL
Chief Innovation Officer
BlackFin Group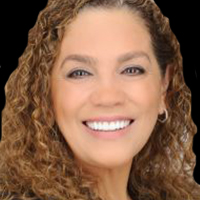 Suha is an award-winning thought leader, speaker, and magazine contributor with over 20 years of experience in the financial services and mortgage lending space. From serving as the chief information officer at a niche-market retail lender, leading the technology team at one of the nation's largest real estate companies, leading the business intelligence team at one of the top nation's multi-channel lenders, to becoming the chief innovation officer and partner with BlackFin group, Suha has been an integral part of our industry. She has successfully led development, business intelligence, infrastructure, cloud solutions, and cybersecurity teams – promoting business growth, improving efficiency, streamlining workflows, providing key insights using data and analytics, and launching multiple touchless automation solutions.
At BlackFin, Suha is guiding and advising her clients on the latest and emerging innovation trends, including artificial intelligence, machine learning, predictive behavioral analytics, and blockchain to name a few. She serves as a Board Director on two industry boards (NAMMBA's Board of Governors and Women with Vision's Board of Directors). She is a steadfast supporter of the next generation, helping to mentor and coach young professionals in the early stages of their careers. Suha has been accepted into the prestigious MBA Residential Future Leaders program and is pursuing her executive and business coaching certification through the John Maxwell Team.
"As technology continues to disrupt the financial services ecosystem, the need for human-led, tech-powered solutions will remain front and center," says Suha. "FinTech has already made great inroads into elevating the customer journey. Developing solutions that offer significant promise for financial inclusion and resilience will be key and focus in the future as our industry wrestles with solving the affordable housing challenge. FinTech will also play a key role in reshaping the financial services ecosystem by creating scalable solutions in customer education, preparation, and retention on one side, and elevating the employee experience to attract and retain motivated and focused talent.

The Place for Lending Visionaries and Thought Leaders. We take you beyond the latest news and trends to help you grow your lending business.