The 2022 NextGen Leader Award Winners Are …
For the second year in a row, we at PROGRESS in Lending are honoring the next generation. Why? Because we were set up to recognize true visionaries and thought leaders. That's who we are. Our other awards all acknowledge the good work that executives are doing now, but we think it's critically important to expand to recognize those people that are making a difference that have been in the business fifteen years or less. We need new leaders that are not afraid to step forward and blaze a new trail. We need creativity. We need bold new ideas.
The 2022 Award Winners In Alphabetical Order Are:
GAVIN T. ALES
Chief Compliance Officer
DocMagic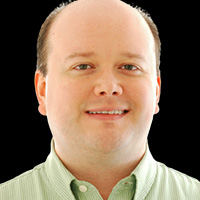 Gavin T. Ales has spent his entire career in the mortgage industry, dating back to when he started as a law clerk working directly with lenders, brokers and servicers on state licensure. Ales spent seven years at Prospect Mortgage serving the company in multiple roles, ultimately ascending to the position of Deputy Chief Compliance Officer. While there, he oversaw industry-critical compliance functions ranging from examinations to consumer complaint processes, remediation, investor due diligence, HMDA data reviews, and more.
As Chief Compliance Officer at DocMagic, Ales has led the company through some of the most challenging industry compliance undertakings. He successfully implemented the TRID rules; worked with the CFPB on compliance adherence for customers; implemented updates to Ability to Repay (ATR) and Qualified Mortgage (QM) guidelines; made changes to the Uniform Residential Loan Application (URLA) and usage of the Uniform Loan Application Dataset (ULAD); and he oversees constant changes in loan document compliance. Ales leads his department to ensure that all state, federal, CFPB, and investor-level compliance changes are assessed and accurately incorporated into DocMagic's software platform for lenders. Most recently, he has focused on addressing the Americans with Disabilities Act (ADA) for the visually impaired.
Ales is an expert in mortgage banking compliance, federal and state regulatory compliance, financial services law, real estate law, and consumer credit law, among other focuses.
---
JINA CHOI
Chief Operating Officer
Candor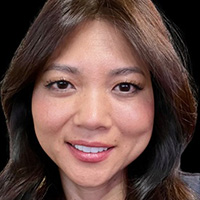 Jina Choi has been at the forefront of how technology is reshaping the mortgage industry. Jina now occupies the COO role at FinTech Candor Technology.
Candor's technology addresses the most significant and hard-to-solve problem in mortgage manufacturing: modeling an underwriter's critical thinking. Using this proprietary, patent-pending form of Knowledge Engineering, Candor successfully underwrites a loan to the highest level of integrity with virtually no human assistance. Homeownership is the American Dream and facilitating access to it through this fintech solution that Choi and her team created means lenders can more readily help Americans fulfill this dream, in a cost-effective and timely manner. Candor's patent-pending Loan Engineering System is an Expert System that is predicated upon that very AI technology known as knowledge engineering technology, which Candor has trademarked as CogniTech. CogniTech makes Candor's underwriting engine dynamically adaptive to underwrite loans, manage risk and contain costs.
This solution has taken more than four years to design and develop and has been built in close coordination with established, nationally known mortgage lenders who have played a fundamental role in getting LES to its current level of productivity.
Before that, she spent some time at Zillow as a business ops and operations director.
Her tenure as loanDepot's VP of business innovation saw Jina was involved with any new technology introduced for operational efficiency.
---
JOLYN CIKANEK
Government Relations Manager
Enact Mortgage Insurance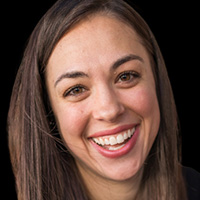 Jolyn Cikanek is the Government Relations Manager at Enact, where she works on Capitol Hill to connect with key policymakers, educate them about mortgage insurance and shape the policies that matter most to Enact and its customers. Jolyn works with both political parties to encourage bipartisan cooperation and support on important housing initiatives that give more buyers access to homes so they can begin building wealth through homeownership.
Though she has only been in the mortgage industry for six years, Jolyn has spent nearly 13 years working in politics. Through her previous work on political campaigns, fundraising and consulting, she has developed excellent relationships with many Congress members and senators that hold direct influence over housing policy. Jolyn uses these relationships to inform lawmakers about important housing issues and lobby for positive change in the mortgage industry, especially when it comes to housing affordability. As part of this, Jolyn helps identify opportunities for lawmakers to proactively legislate and create a better environment for homebuying and homeownership.
She also helps lawmakers identify potential challenges facing the housing industry and create legislation that defends against these issues and any negative effects. Jolyn's work ultimately helps drive housing policies that better serve homebuyers. Most recently, Jolyn has been instrumental in Enact's advocacy for a permanent mortgage insurance tax deduction. Following the economic recession of 2007, Congress passed temporary tax relief to make the premiums paid on mortgage insurance deductible. The deduction has been extended several times since then, but technically expired last year. In December 2021, however, the Middle-Class Mortgage Insurance Premium Act of 2022 was introduced to the House and the same legislation was introduced in the Senate in early 2022. These bills, if passed, would make the deduction permanent and raise the income cap to make it accessible to more homebuyers and account for inflation. This tax provision has a proven track record of helping middle-class families, and Jolyn and her team have been working hard over the last couple years to garner support, including industry stakeholder support and legislation cosponsors, for the bills to make mortgage insurance permanently deductible for homeowners. Jolyn is also in charge of Enact's political action committee (PAC), which educates employees on political issues and provides a tool for them to engage in politics important to housing policy initiatives.
Jolyn brings in speakers of interest, such as known political analysts, senators and members of Congress that help in her efforts to educate Enact employees on the issues that most affect their business. The PAC identifies and supports candidates who, among other things, have demonstrated a keen understanding of the challenges facing the housing industry and the needs of potential homebuyers – thus amplifying their voices on important housing issues in Washington.
---
TARA DUGAN
AI & Proptech Business Development Manager
Tavant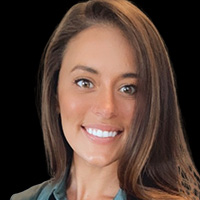 Tara is a dynamic problem solver and has quickly become a leading source of expertise at Tavant, spearheading business development for the Artificial Intelligence (AI) practice across all verticals as Tavant's AI and Proptech Business Development Manager. Cross pollinating in Proptech, Media, Manufacturing, Agriculture, Retail, eBiz and Healthcare, her involvement across these various industries gives her a creative edge in the mortgage industry.
Tara is constantly pushing the boundaries of her responsibilities within Tavant and is an active thought leader in the FinTech community. She is at the forefront of Tavant advancements, influencing critical initiatives in the business development of Tavant's AI and Proptech products and services. From working in escrow and title, to being a licensed realtor and developing a deep understanding of the mortgage realm and processes, connecting not just clients, but also anyone who would ask to various resources, Tara has worked on all sides of the mortgage table. With more than 7 years of experience in the FinTech industry, Tara has been instrumental in Tavant's recent success. Moreover, she has exponentially strengthened relationships with industry key players.
Tara has been pivotal in driving custom solutions as well as driving the execution in the advancements of Tavant's Touchless Lending solution and continually ideates nuanced product development strategy and communication practices for herself and her team. She regularly engages in FinTech and PropTech practice strategy discussions and uses this industry insight to ensure Tavant is addressing the right customer pain points and solving the obstacles plaguing the mortgage and real estate space for the industry's biggest players.
Tara has been effective in demonstrating to clients how to apply Machine Learning (ML) through the lending process (Marketing, Sales, Fulfillment, Secondary, Post Close, Servicing). Her ability to solve major business challenges like identifying incomplete views of business operations, understanding differing views of operational metrics across teams and improving workflow processes in data management through comprehensive cloud data platforms, are only a few of her strengths.
---
AMANDA GREEN
VP of Sales
FirstClose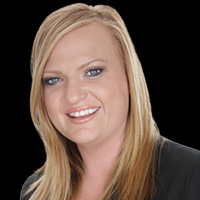 Amanda is committed to providing solutions that improve the lending experience for lenders and their borrowers. She has been dedicated to delivering thoughtful insights, industry expertise, and dynamic solutions to the mortgage industry that has helped lenders 35% increase in online applications, 25% increase in pull through, and 77% reduction in turn time (app to funding).
Borrowers expect a simple and easy way to not only apply for a Home Equity Line of Credit, but also get their funds in days instead of weeks. The solutions that Amanda delivers makes it simple for borrowers to apply for a Home Equity loan. Plus, borrowers get instant feedback on their home value, available home equity and instant loan decision. Improving the lending process for all involved.
Amanda has an exceptionally strong desire to provide solutions for lenders seeking ways to improve their home equity lending. She is a solution focused executive that is constantly working with her lender clients to understand their needs, pain points, and market opportunities. She will continue to provide solutions that help propel the industry forward.
---
KATY HOWELL
Client Relations Director
Xactus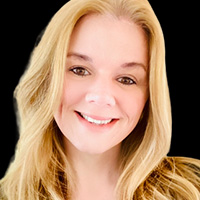 Katy has helped shaped the mortgage space from the ground up as she took advantage of a unique opportunity not afforded to many others: working for Xactus throughout her one and only career where she has continued to grow through the company's many mergers and evolution. The expertise she acquired along the way is helping to advance the modern mortgage process – making it a more enjoyable, faster, and friendlier one. The wonderful thing about the industry is that no day is the same. And with the start of each new day comes new experiences and opportunities to gain knowledge and grow from it. With this knowledge and professional growth, Katy has developed strong, lasting relationships with clients and coworkers as she is often the one they turn to when they are struggling with issues they cannot fix.
Katy began her career at Xactus as a customer service representative in 2007 where she worked hard to improve the level of service clients received by truly listening to their feedback. She made it a personal priority to learn all aspects of the business so she would be able to help any customer who called – no matter the product or platform they were calling about. By mastering the skills she needed to help clients in an effective and efficient manner, she had truly shaped the many relationships she developed within the mortgage space.
In 2010, Katy became a customer service manager where she was able to improve workflows to help clients address some of the pain points they were experiencing – by reducing unnecessary fees, shortening processing turn times, saving payroll hours through increased training, using online tools and LOS platforms more efficiently, improving credit education, etc. She also traveled to clients' offices all over the east coast to host in-person webinars and attend trade shows where not a single person got by without Katy sharing what Xactus had to offer, thereby driving more business to the sales reps to help grow the organization.
Her customer relations journey began in 2015 when she implemented training programs that helped educate clients on the company's comprehensive product line for the entire loan life cycle. Her objective was to help move loans forward in an efficient manner, enabling clients to close more loans more quickly by seeing the potential that is oftentimes hidden in credit files. Katy also implemented enhanced internal training tools and materials for Xactus employees while working closely with the company's partners to improve the client experience – all while she endeavored to exceed expectations every step of the way.
---
BRAD JONES
Chief Marketing Officer
Newrez LLC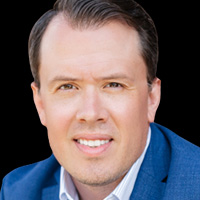 Brad has spent his entire career in the mortgage industry. Before joining Newrez, he was a board member and part owner of a mortgage company for nearly three years. After taking the company to new heights, he joined Guaranteed Rate in a senior marketing role. Brad revamped their entire online marketing lead process by spearheading the creation of a research and innovation project. He took the company from exclusively being purchasers of leads from a third party to a place where they were getting over a million unique visitors to their website; and soon they were self-generating the entire lead source for the whole company. This new suite of online tools also allowed homeowners and clients to check their home value. These innovations were a radical departure from what had been a standard process and at the time they were not available at any other mortgage company.
Since joining Newrez in 2020, he has been able to build the marketing team from a tiny operation into an intentional, impactful powerhouse. Brad has grown the marketing team from just nine employees to nearly 78 today, adding nearly 50 team members the last year alone. He has revamped the website and put a whole new process in place. Thanks to his leadership, the company now captures data and uses it to market to people when they need it, rather than doing blanketed approaches.
Brad is helping to build out a remote workforce by bringing in new talent from all over the country, which includes bringing in creative content creators and designers to change how the mortgage industry is perceived. At the same time, he has crafted a culture within the team that is so supportive and unified that it often feels like they are under the same roof. Brad believes that one of the most important parts of culture is promoting a good work/life balance and allowing team members to prioritize their mental health, which is something he excels at as a leader.
Brad utilizes his own unique leadership style to help shape the industry for the better. Nearly every company's marketing team is stacked with young, social-media-savvy professionals who have had social media skills in their skillsets since they were children – and Newrez is no different – so as a young leader himself, Brad uses that to empathize with his team. He knows that many of his team members have not, and will not, stay at a company for more than five years. He understands that work-life balance is difficult to achieve, especially when you're in an industry that focuses on driving sales through constant communication. He knows that company culture is difficult to feel when you're working out of the studio apartment. He factors that into the way he approaches conversations with his team, in creating a rally call and in how he advocates for company culture among the C-suite team.
---
ANGELA KOSKI
Director, Fulfillment and Strategic Initiatives
The StoneHill Group, a Sourcepoint company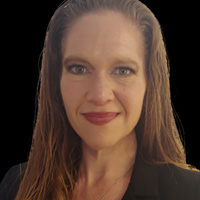 Angela Koski, director of strategic initiatives for The StoneHill Group, a Sourcepoint company, has helped reshape the mortgage industry by leveraging groundbreaking technologies to enhance origination and due diligence processes.
Prior to joining The StoneHill Group in 2020, Koski served as vice president of wholesale operations and later as vice president of strategic initiatives for Deephaven Mortgage. After building out the company's wholesale line of business from the ground up, Koski leveraged her background in credit and banking to help create what became one of the mortgage industry's first automated bank statement income tools, which resulted in massive efficiency gains by saving underwriters between three and four hours per loan.
The achievement was truly groundbreaking for its time. But it was just one of many initiatives Koski led while transforming the vision of Deephaven's leadership team into tangible growth. Other projects included redesigning the company's TPO Connect Portal, programming and developing artificial intelligence software for internal and external use, and even overseeing the design and buildout of the company's 40,000-square-foot office.
Previously, as vice president of the strategic implementation team for BB&T Mortgage (now Truist), Koski directed the long-range growth of the company's mortgage division and led major implementations of new regulations, including Home Mortgage Disclosure Act (HMDA) and TILA-RESPA Integrated Disclosure (TRID). She also oversaw the redesign of the company's entire lending process, resulting in improved efficiency and happier customers.
Today, at StoneHill, Koski continues to drive process improvements. She's currently working with a provider of three-dimensional Intelligence (3DI) technologies to develop Mortgage Driver, a headless indexing resource. Now in production, Mortgage Driver automatically bookmarks and indexes all PDFs in a loan file and creates a data output that can be imported directly into a lender's system, eliminating the need to manually key in data.
Koski also played a role shaping LauraMac's innovative enterprise due diligence platform, which combines a versatile rules engine with distributed workflow to create more compliant, secure, and transparent loan reviews. Because StoneHill was one of the first users of the platform, Koski had the opportunity to provide valuable feedback that helped the technology provider develop new enhancements to further streamline securitization reviews.
Koski worked directly with StoneHill's director of due diligence, Rick Buss, to develop a third-party review team that has since been approved by every major rating agency. Her efforts led to monumental growth for the company—a fact that was not lost on Buss.
"Angela is uniquely able to combine old school and new school approaches in the mortgage industry," Buss said. "In every challenge she takes on, she consistently looks for ways to improve and automate operational processes, but still possesses the traditional underwriting traits of a seasoned veteran. She also has the foresight to anticipate and solve issues before they arise, both on the client and employee level. I really do not see any part of our industry where she would not be successful."
---
SARA NAKAE
VP Enterprise Sales
FirstClose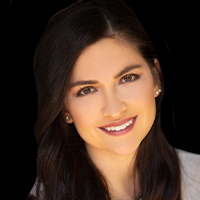 Sara has years of experience in FinTech serving the financial services sector in realtor and agency marketing for banks and credit unions, and extensive experience in the mortgage industry working with banks, credit unions and mortgage companies to deliver award winning technology solutions and services.
She has been a keynote presenter at leading industry events and conferences discussing FinTech and its impact on lenders businesses. Named one of 2021,2020 and 2019's Most Powerful Women in FinTech and a Marketing Trailblazer, Sara has deep industry knowledge in the financial digital space. Sara is responsible for marketing execution, driving sales strategy and enterprise sales relationships.
Nakae helped successfully launch and bring to market FirstClose Equity IQ which is a home equity point-of-sale tool and application management system fully integrated into the FirstClose ONE platform. Specific to home equity lending, lenders can drive prospective borrowers to the application portal where the borrower is able to obtain instant information regarding the equity in their home anytime, anywhere. In addition to providing real-time equity results, EquityIQ can complete a full home equity application and obtain a credit decision in real time directly from the FirstClose ONE platform.
---
MITCHELL SWANSON
Product Delivery Manager
OpenClose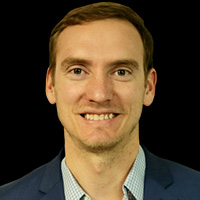 Mitchell Swanson, PMP is fully committed to the mortgage industry, establishing a through-and-through career in mortgage technology working for software providers, banks, and lenders. He is currently the Product Delivery Manager at LOS provider OpenClose. Before that, he was a Project Manager and Business Analyst Lead at TIAA Bank for eight years. Mitchel has also worked at EverBank as both a Business Analyst and Loan Processor. He started his career at Foundation Financial Group as a Management Trainee.
Armed with a decade of experience in the mortgage industry, Mitchell has achieved a lot early on in his career. Most recently, he has been helping implement a very robust consumer direct lending model used by borrowers and originators for OpenClose's lender customers. This has dramatically improved the borrower experience and reduced origination costs with this feature-rich self0-service model.
Mitchell has been involved with numerous projects that directly improve the borrower's mortgage experience. For example, he implemented functionality to automatically copy borrower data from a previous application to a new one to reduce the number of keystrokes needed. He also worked on decision engines that have automatically created conditions for the borrower based on guideline-specific AUS findings. This has saved countless hours for underwriters having to create conditions for each attribute. Further, it resulted in decrease turn times for submitted loan applications.
Mitchell is also actively directing teams in creating a three-tiered pre-approval process based on confidence levels calculated with inputs from third party verification services. This process will have the ability to generate pre-approvals without contact with the lender. Consequently, it will dramatically improve a buyer's chance at securing a property to purchase while reducing the number of resources required to generate an accurate pre-approval. Also of note is that while Mitchell was at TIAA Bank, he managed key integrations whilst ensuring proper MISMO 3.4 file transactions and releasing URLA ahead of schedule. And at EverBank, Mitchell streamlined numerous internal mortgage processes, helping drive more than $4.4M in efficiencies. Lastly, as a Management Trainee at Foundation Financial Group, he worked on a program that helped groom loan officers into managers.

The Place for Lending Visionaries and Thought Leaders. We take you beyond the latest news and trends to help you grow your lending business.