The 2023 Lending Luminary Award Winners Are …
A luminary is defined as "a person who inspires or influences others." And that type of person is exactly who PROGRESS in Lending is honoring. Right now, the market is filled with uncertainty, but these true Lending Luminaries are handling and navigating the constantly fluctuating market conditions. These mortgage bankers, lenders, servicers, technology executives, consultants, etc. are helping their companies and this industry thrive. These executives deserve to be recognized for their industry vision and leadership. The 5th Annual 2023 Lending Luminary Award Winners are:
MIKE BLAIR
Chief Operating Officer
LoanCare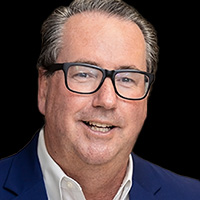 Over the past 12 months, Mike Blair has demonstrated remarkable leadership in the mortgage servicing industry and as Chief Operating Officer for LoanCare where his innovative strategies, commitment to excellence, and unwavering dedication have had a transformative impact. Among Blair's many contributions worthy of nomination are his:
Strategic Vision: With decades of experience in the servicing industry behind him, Blair foresaw emerging trends and market shifts in the wake of COVID-19 and CARES Act upheaval, positioning LoanCare to quickly adapt and thrive in changing conditions. His ability to navigate uncertainties and steer the organization in the right direction not only benefited LoanCare but positioned the company to be able to maintain exceptional levels of support for their partners aiding homeowners through challenging circumstances.
Innovation: As COO, Blair has been at the forefront of driving innovation within the mortgage industry. He championed for the development and implementation of the industry leading portfolio management platform, LoanCare Analytics, with robust data analysis capabilities resulting in streamlined operational functions, enhanced controls and reporting, and advanced decision-making across the servicing spectrum. Not only does LoanCare Analytics provide the single-source-of-truth for all employees and clients, it vastly increases servicing transparency with on-demand insights and portfolio performance through the ability to identify risk and opportunity faster. This insight and efficiency lift affords greater levels of personalized support and interaction to homeowners and business partners to effectively navigate their unique situation.
Customer-Centric Approach: Customer satisfaction and transparency remain paramount to Blair. He has introduced customer-centric initiatives, such as the complete redesign of the consumers' digital experience to include revolutionary website tools and mobile app, ensuring that homeowners have a seamless and positive experience throughout the mortgage process. Blair has nimbly adjusted customer support in response to market fluctuations to assist homeowners where they need it most. From pandemic relief and CARES Act management to federal and state assistance funds to the latest challenges with homeowners experiencing escrow shortages thanks to rising property taxes and insurance premiums.
Employee Development: Blair recognizes that a motivated and skilled workforce is integral to success. LoanCare has invested in employee development programs, fostering a culture of continuous learning and professional growth. This investment has elevated the overall team's talent, setting a high bar within the servicing space. Transparency on business performance results and demonstrating how employees are having a direct impact are critical drivers in creating a highly motivated and engaged team.
Adaptation to Regulatory Changes: In an industry characterized by evolving regulations, Blair has demonstrated an exceptional ability to adapt. He ensures LoanCare remains compliant with all regulatory changes, maintaining the highest standards of ethics and governance. He manages his team's adherence to the regulatory environment through a comprehensive set of proactive triggers and notifications through LoanCare Analytics.
---
LAURA J. BRANDAO
Chief Strategy Officer/Partner
Equity Prime Mortgage, LLC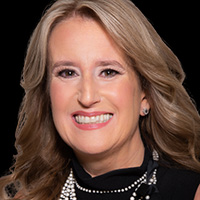 A true leader is tuned into her team; how they perform, what they need to perform, and where they need to improve to grow. Laura's talent for constant analysis and reflection to identify patterns and trends was the keystone for her 2023 year of targeting areas where EPM could pick up efficiencies and streamline tasks while mitigating errors. Leveraging the talent in EPM's technology department, EPM's closed loan quality saw marked improvement. Open to a best practices technique of excellence in coaching," 1st step listen to what her teams were saying "helped Laura to understand the challenges they were facing so she could strategically plan and execute solutions.
Her leadership style has created a positive ripple effect across the departments she oversees. Always seeking ways to encourage open lines of communication and collaboration, Laura maintains an open door to anyone who desires time with her. Truly an approachable leader, Laura inspires the same in others. Insight success and EnterpriseWorld are noted as referring to her as an "Effervescent Servant Leader" due to her passion to elevate others to reach their greatest potential – and the same is true for today.
2024 will be a year of dynamic growth, according to Laura. She will be accepting the position of CEO of Lighthouse Lending Capital, LLC, a dba of EPM where she will bring exciting verticals designed to elevate EPM to a new realm of mortgage lender and bring a new experience of service to the families EPM serves. Not to fully 'spill the tea', but there is a lot of buzz around insurance. If that wasn't enough to quench your thirst for "more" – stay tuned for government contract business lines of credit. These verticals will not only bolster opportunities for EPM's Broker partners but will illuminate EPM as a lender that really tunes into how to remain relevant to the never-ending changes and needs of the American homeowner.
---
BRETT BRUMLEY
CEO
Lender Toolkit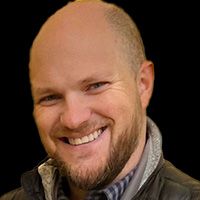 Brett Brumley's leadership in the mortgage industry and his role as CEO of Lender Toolkit over the past year have been nothing short of exceptional, propelling both himself and his company to the forefront of the industry. Under his leadership, Lender Toolkit introduced two groundbreaking products over the past 12 months that are modernizing loan production tremendously.
The first, AI Underwriter, is transforming the historically labor-intensive nature of loan underwriting by applying AI-powered automation to deliver data-driven loan condition decisions in 90 seconds or less. Brett also oversaw the development and release of Prism, which streamlines income calculations by integrating agency guidelines and OCR technology. Most recently, Brett oversaw the launch of web-based versions of three of his company's most popular PowerTools, a suite of AI-based automated plugins that provide Encompass users with additional capabilities for streamlining loan production.
The company's FFIEC Lookup, USPS Verification and FEMA Disaster Tool represent the first of Lender Toolkit's efforts to convert all its PowerTools into web-based plugins to help lenders make the transition to using Encompass over the web. Collectively, they can potentially reduce loan processing times by an hour or more while enabling lenders to deliver an even faster, more efficient loan experience to their customers, regardless of how they use Encompass. These benefits have not been lost on Lender Toolkit's actual clients. Said Spencer Simons, the LOS manager for South Jordan, Utah-based Homie Loans: "As an Encompass administrator and developer of 12 years, I can say without a doubt that Lender Toolkit's PowerTools suite of tools for Encompass is indispensable. I refuse to work for any mortgage lender that does not have or will not consider Lender Toolkit's tools. They save me time and frustration with extending the LOS to meet business needs and also save the company time and money by providing a solid launching point of customizations and tools that otherwise would have to be developed from scratch."
Lender Toolkit has also doubled in size since Brett founded the company seven years ago. It now works with hundreds of lenders of all sizes—including many of the top 50 lenders in the country—representing more than $45 billion in loan volume. Brett's commitment to advancing the mortgage sector is evident in his involvement with trade organizations and volunteering efforts. He has been a member of the member of the Mortgage Action Alliance (MAA), and actively contributes to the growth and development of the industry as a whole by sharing his expertise and insights with fellow mortgage professionals. Brett also believes in the holistic physical and mental well-being of all employees and has spearheaded a range of wellness initiatives to support them.
For example, Brett implemented twice-a-week 30-minute meditation sessions which are available to all employees. These sessions offer employees a dedicated space and time for relaxation and rejuvenation, contributing to a more balanced and focused work environment. By incorporating mindfulness practices into the workday, employees can manage stress, improve mental clarity and enhance their overall sense of well-being.
---
MICHAEL CROCKETT
Chief Data Officer
Xactus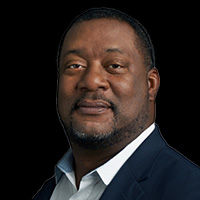 In addition to having a strong operations and strategic sales background, Michael has more than 25 years of experience developing products for the mortgage industry to assist lenders in mitigating risk.
In his current role at Xactus, Michael is responsible for all data-related functions such as data management, data science, and the continual advancement of data innovation. He focuses on providing guidance and direction around Xactus' data strategy and overseeing the development of new data analytics capabilities and products so lenders can attract new business, properly vet applicants and monitor quality throughout the life of a loan.
Throughout the past year, his primary involvement has centered on collaborating closely with the company's technology team to seamlessly integrate key products into the next generation of Xactus360, Xactus' proprietary verifications platform. He has masterfully orchestrated the incorporation of crucial data products and services needed throughout the mortgage life cycle to help lenders streamline workflows, including QC ReviewX, Flood ReportsX, and Fraud ReportsX as well as a variety of lead generation tools offered by Xactus. He also oversaw Xactus' QC team to ensure the latest HMDA requirements and reporting were incorporated into Xactus360.
Michael is also overseeing the integration of Appraisal FIrewallX into Xactus360 to ensure that Xactus is prepared for the future of appraisals and capable of fulfilling Fannie Mae's property data collection orders and Freddie Mac's ACE + PDR initiative.
---
CHRIS HARRINGTON
President
Usherpa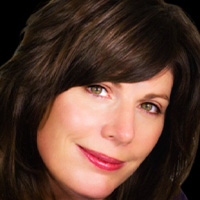 The past 12 months have been pretty brutal for mortgage lenders. Volume overall is down by 70%, according to the Mortgage Bankers Association. For most companies, especially those who play in the mortgage marketing space, that would likely prove fatal. But not for Usherpa. That's largely thanks to company President Chris Harrington. Even with the fast falloff in loan volume, MBA predicts that over $1.7 trillion in new mortgage business will be written by lenders this year. To win that business, you need good marketing tools and nothing beats the Usherpa Smart CRM. And nothing beats a great relationship. That's why Chris calls every Usherpa client every quarter to check in, provide new marketing insight and generally motivate lenders to stay in the fight.
Knowing that someone like Chris believes in them adds a spark that can ignite better sales performance. Why can Chris do this? During her impressive career, Chris has developed a deep understanding for the needs of the mortgage industry. Her company has helped tens of thousands of loan officers increase their business, driving the entire industry forward. But she doesn't just motivate…she empowers. It takes real leadership to develop software that can meet the changing needs of today's mortgage lenders. That's why Chris led her team to develop the Usherpa Smartscore Opportunity Alerts, a special form of UsherpAlert specifically designed to provide leads to Loan Officers.
Quoting Chris: "Data intelligence drives Usherpa's SmartCRM and fuels our entire Relationship Engagement Platform." The company's Smart CRM mines the lender's database and then returns the best contacts and opportunities with the highest likelihood of generating a new loan. Like all UsherpAlerts, all of the information required to make the call is provided onscreen for the LO and sales management team. Over the past four quarters, the program has found 2,452 loans for the 11 participating lenders, resulting in $789.5 million in new loan application volume. To date, these lenders have funded $323 million worth of new loans thanks to this program."
---
NADIM HOMSANY
Co-Founder & CEO
EarnUp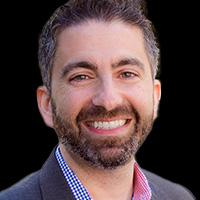 Led by Nadim Homsany, EarnUp is helping millions of Americans manage loan payments through its turnkey platform. Described as "Autopay meets Robo Debt Eliminator," EarnUp enables borrowers to manage loan payments to any payee. The platform helps borrowers schedule multiple smaller debits throughout the month, that can sync with their payday. This eliminates monthly payment shock, and helps borrowers meet the obligations of their loans with less of a struggle. The platform reduces delinquencies and defaults, improves digital payment adoption, and offers a differentiated competitive advantage for financial institutions.
By significantly reducing defaults, EarnUp is helping individuals to stay in their homes and build generational wealth. As a result, EarnUp is seeing tremendous growth. This year, the company reached a significant milestone, scheduling $43 billion in mortgage, auto, and student loan payments through its platform. Of the borrowers leveraging EarnUp, over 98% are on biweekly, weekly, or semi-monthly payment schedules.
EarnUp now has had more than three million borrowers use the EarnUp platform and have seen borrowers reach out directly to sign up when their lender or servicer does not offer biweekly or other flexible repayment schedules. More than a quarter of direct requests are from returning customers following a refinance, or purchase of a new home or adding additional loan or credit card debt to the platform.
---
SHANNON C. JOHNSON
Product Manager – Touchless Lending
Tavant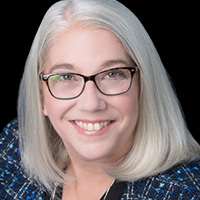 Webster defines a luminary as "a person who inspires or influences others, especially one prominent in a particular sphere." Shannon's passion for the mortgage industry is pronounced and her enthusiasm for each new opportunity is contagious. With a steadfast determination to solve the challenges impeding the industry, her sole objection is to upend broken and obsolete systems and processes that continue to plague progress. Her love for creating solutions to make people's lives better, and her influence, are widely felt across her work and her community. Shannon is proof that when you bring people together who truly care and are excited about the work they are doing, great things happen.
Growth-focused and a dynamic problem solver, Shannon is a dominant force, driving product development strategy and execution for Tavant's Touchless Lending platform, the most advanced edition of its AI-based digital lending platform. She has a history of creating solutions that boost productivity, increase efficiency, and solidify Tavant's competitive position. With 35+ years of industry experience, Shannon constantly seeks automated solutions to lending problems and pushes the boundaries of her responsibilities.
Shannon has been instrumental in helping Tavant's clients examine the entire mortgage lending process. Her operational knowledge combined with her technical savviness gives her the unique ability to communicate with mortgage operations professionals and developers unfamiliar with the industry. Shannon can examine an organization's business model, documenting every procedure and defining each workflow process providing critical insight regarding the time, attention and resources being leveraged throughout the mortgage process, and highlights areas where technology can be leveraged to drive efficiencies, and provide more accurate and faster processing.
---
LAURA LASHER
Founder
Worthy Performance Group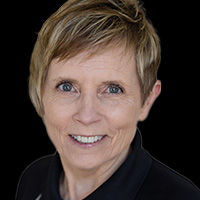 Over the past 9 years, Laura Lasher has served as Mortgage President at Arbor Bank, a position many thought would be the pinnacle of her 40-year career in the real estate and home finance industries. It's not like she hasn't accomplished enough. Before she entered the mortgage space in 2001, she was one of the top real estate agents in the country, working for a Nebraska home builder. When she moved over to the mortgage side as a home mortgage consultant for Wells Fargo, the industry was already seeing incredible growth and change. It wasn't long before Wells promoted her to Branch Manager. She was recruited by WinTrust in 2012 and managed a branch there until Arbor Bank put her in charge of building and running their entire mortgage division.
For most executives, that would be enough. But Laura decided to go a different way. Over the past year, she has begun the transition from President to Senior Advisor, helping new leadership executives step into her old position and launching a new company called Worthy Performance Group. Throughout her career, Laura has been a leader, advisor, team builder, mentor and coach. Now, as founder of Worthy Performance Group, she will consult and mentor the next generation of industry professionals. That's what Luminaries do, they guide the next generation to achieve the same kinds of success that they did in their own careers.
Laura knows a lot about change. Over the 40 years she's been selling and financing real estate, she's seen just about every change you can imagine. Today's changes are different only in degree. Laura knows that a downturn today will soon turn to an influx of new business for the companies that are prepared to win it. To help her clients navigate these changes effectively, Laura has launched Worthy Performance Group, through which she will share the lessons she's learned building winning cultures, top producing teams and profitable businesses. By giving back and sharing what she knows with the next generation of leaders, Laura will be creating a legacy that will motivate and inspire industry professionals for years to come.
---
KEVIN MUSICK
President/CTO
ClearValue Consulting Inc.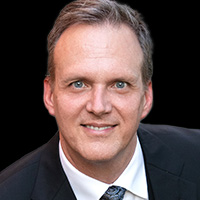 Kevin Musick, who leads the development team at ClearValue Consulting, has been a transformative figure in the valuation industry for 30 years. But it has been his leadership over the past 12 months that has marked a significant chapter in both his company's success and overall industry innovation. Kevin's team has been deeply involved in the industry's appraisal modernization initiatives, where his efforts have empowered lenders and AMCs to take advantage of the GSEs' new valuation product offerings.
Kevin oversaw the development of new technologies that enabled ClearValue to gain fast approvals for Fannie Mae's value acceptance + property data option and Freddie Mac's ACE+PDR option. By utilizing ClearValue's vendor panel of more than 50,000 field agents nationwide to inspect properties and detail property conditions, lenders and AMCs can meet the GSEs' appraisal waiver requirements while avoiding the costly delays associated with ordering traditional appraisals.
Kevin also had direct involvement in the creation of several ClearValue solutions, including CONNECT!, ClearValue's network of data collectors, real estate agents/brokers, and licensed appraisers. Equally prescient was Kevin's instrumental role in the development of ClearValue's Sluice mobile application, an innovation that has not only transformed valuation reports but has set ClearValue apart in the industry. Available on both iOS and Android platforms, Sluice streamlines the collection of property data and effortlessly manages valuation orders—not only for the GSEs' appraisal modernization offerings, but for all types of valuations. Sluice is not only integrated with Fannie Mae and Freddie Mac's appraisal databases to aid field inspectors when previewing subject properties.
With Kevin's input, the mobile app was also designed to support customizable, proprietary forms when ClearValue clients need to perform property inspections for purposes other than loan origination. Sluice currently facilitates property data collection for thousands of properties every month that are used for desktop appraisals, hybrid appraisals, GSE reports and BPO reports. Under Kevin's guidance, ClearValue's vendor management solution, Acuity, is already ingesting data in the GSEs' new UAD appraisal format and is applying AI capabilities to enhance QC processes—essentially setting a new standard for appraisal quality control designed for the industry's future needs. The updates required Kevin to reengineer portions of ClearValue's proprietary forms engine, which is now empowering a much broader range of property inspections, broker price opinions, and countless other custom forms across the industry.
Outside of leading ClearValue's appraisal modernization efforts and improving valuation quality, Kevin continues to drive innovation throughout the company's other products. For instance, his team recently completed an integration with Encompass Partner Connect (EPC), a cloud-native, third-party services integration platform that enables users of the industry's most popular loan production platform to access the entirety of ClearValue's valuation technologies and services. In conclusion, Kevin's leadership over the past year has been nothing short of remarkable. His personal involvement in appraisal modernization and creating products such as Acuity, Sluice, and CONNECT! has propelled ClearValue Consulting to new heights and solidified its place at the forefront of technological innovation in the mortgage industry.
---
STEVE OZONIAN
President & CEO
Williston Financial Group
As President and CEO of Williston Financial Group and its family of companies, Steve Ozonian has created an organization that is consistently on the cutting edge of technology and ranks "World Class" for service, with an average company-wide NPS score of 87. Ozonian continues to draw on his background and strategic view of the housing industry to revolutionize real estate transactions and mortgage lending and position WFG for growth and continuing success. He engineered WFG's current tech transformation, developing the roadmap to redefine homebuyer engagement, and overseeing the shift to remote online settlement processes through the formation of strategic relationships with multiple leading eClosing providers.
Ozonian oversees operations for WFG's fintech solutions subsidiary, MyHome. Formerly known as WEST, Ozonian directed the company's rebranding in fall of 2022 to better align with and increase awareness of the company's flagship, award-winning technology offering, MyHome. A 2023 HousingWire Tech100 award recipient, WFG's MyHome brings real estate transaction participants together within a single, easy-to-use collaboration space that enhances communication, transparency, and the consumer experience by eliminating duplicate touchpoints, providing real-time status updates, enabling pro-active communication, and facilitating data and document collection, storage sharing, and signing services.
Under Ozonian's leadership, the company released a completely revamped version of the award-winning collaboration platform in late 2022, with a new user interface and greatly expanded functionality. The 2022 MyHome release was the culmination of seven years of real-world user experience and input, resulting in the next generation of consumer collaboration technology. It brings purchase and refinance transactions together within a single, integrated platform that seamlessly links all participants, creating a superior, highly personalized experience. It also facilitates engagement from the very beginning of a transaction through closing and post-closing, and supports the rapid introduction of new technologies, such as remote online notarization (RON) and other e-closing solutions, to further enrich the user experience. While the platform benefits all transaction participants by streamlining processes, eliminating unnecessary touchpoints, and enhancing communication and transactional transparency, consumers are the ultimate beneficiaries.
Their appreciation for the enhanced 2022 MyHome platform is best evidenced by WFG's consistently stellar Net Promoter Score rankings for customer satisfaction, which place WFG in the "World Class" range. MyHome use has also significantly increased repeat and referral business for both WFG and its clients, including lenders and real estate professionals. Ozonian also oversees MyHome's WESTprotect, an enterprise security system for clients to report any suspicious, possible cybercrime attempts. Originally an in-house cybersecurity service for all WFG companies, Ozonian recognized the larger role it could play to help protect the industry from cyberattacks and made the product public.
---
JIM PAOLINO
CEO & Co-Founder
LodeStar Software Solutions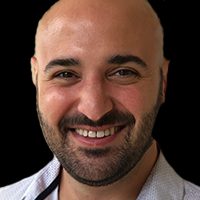 2022–2023 was a wild ride. Not exactly the housing market's best year. Regardless, Jim Paolino managed to keep LodeStar growing, keep all of his staff, and continue to offer impeccable service to his clients and industry partners. This past month LodeStar won Inc. 5000 for the second consecutive year. Also, Jim has been a champion of hosting tough conversations in our space.
On LinkedIn and in our Deeper Thoughts blog, Jim has hosted discussions on 1) professional conduct and the purpose of industry conferences, 2) the importance of diversity and providing space for minorities and underserved populations in the industry, and 3) ethics and best practices for hiring and firing. He's been featured in the Chrisman Commentary, mReport, Scotsman Guide, and many other outlets and podcasts.
He provides excellent benefits and growth opportunities to his employees. He has empowered his marketing team to make powerful connections with other companies in the industry and host joint promotions.
When asked about what to do in today's difficult housing market, Jim often answers, "Come on in, the water's warm." High rates, low volume, high home prices—these factors, while certainly not ideal for lenders, realtors, or homeowners, are part and parcel of a down cycle. The mortgage industry is built on cycles, and Jim takes every opportunity to emphasize that any successful business must build itself to weather both good times and bad. Scalability is imperative for long-term success in the mortgage industry, whether you're a tech company or a lender. Step one is automating processes.
For example, in the early days of LodeStar, Jim used to do all client billing himself. Now, ten years in, LodeStar's billing is mostly automated. No need to manually input a client's LOS or POS, factor in setup fees, discounts, costs per file, number of loan files, etc. Now there are far fewer errors, and our clients are happier. Another pillar of Jim's future-proofing is being very selective about hiring. A guest on our podcast once said well that our industry likes to throw human spackle at problems.
Lenders hire for high volume and fire for low. But Jim prefers to keep a small staff, composed only of essential, carefully vetted experts. Because manual processes are automated, he ensures job security for his team. Despite the downturn of 2022–2023, LodeStar laid off no one due to decrease in volume or market conditions. One of the biggest aspects of Jim's future-proofing strategy—one that is ironically overlooked so often by companies—is his emphasis on a quality product and quality service. Only 1 in 22,000 quotes results in a cure. And if a client does incur a tolerance cure, LodeStar evaluates the claim and reimburse them within a matter of days—not months.
---
MATT PETTIT
CEO
Arrive Home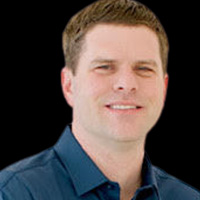 About seven years ago, just as he was beginning his career in mortgage, Matt Pettit quickly became aware of one troubling fact: Getting down payment assistance is hard, but it does not – and should not – be this way. And so, Matt teamed up with former colleagues last year to establish Arrive Home, a DPA facilitator dedicated to helping responsible borrowers in underserved communities through alternative credit solutions and down payment assistance programs.
As CEO of Arrive Home, Matt's goal is to tear down the barriers that prevent unconventional yet credit-worthy borrowers from securing a home loan, helping inspire generational change, one home at a time. In founding Arrive Home, Matt's mission was to change the way lenders view down payment assistance by educating the industry about these programs and providing technology that made these loans less burdensome. The idea is to work with governmental entities, lenders and nonprofit groups to offer innovative mortgage products that will enable correspondent lenders to confidently deliver loans to reliable borrowers who qualify under FHA guidelines.
For Matt, building a system that makes down payment assistance accessible for correspondent lenders is key. With a background in computer software, Matt's input was essential, has he helped develop a platform where lenders can easily work through the DPA process, requesting assistance on behalf of a borrower, receiving notification of acceptance, and processing payments. Leveraging tech, Arrive Home has eliminated the long wait times and confusion that traditionally accompany requests for down payment assistance, making it easier and therefore more appealing for lenders to work with borrowers who need DPA.
Matt knew that in building Arrive Home, he would be disrupting a market that has traditionally been dominated by state FHA programs, and therefore burdened by longer-than-necessary timelines and extra fees. But he also knew that helping grow the pool of DPA providers would give rise to competition, which will naturally result in better technology and better pricing – which ultimately make DPAs better for consumers. This embodies Arrive Home's overarching mission, the one that inspired Matt from the very beginning, which is to break down barriers to homeownership in underserved communities by increasing access to down payment assistance.
---
STEPHEN RYCZEK
President
Constellation Mortgage Solutions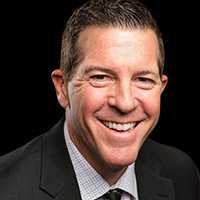 Stephen Ryczek is the heart and vision of Constellation Mortgage Solutions (CMS). Since 2019, he has been driving the mission and strategic initiatives that successfully positioned the company as the GOLD standard in digital enterprise loan origination and servicing technology for the residential mortgage industry. Stephen continues to play a key role with CMS' parent company, Constellation Software Inc. (CSI), working with the mergers and acquisition team to expand the mortgage tech footprint for CMS. This is evidenced by his appointment as the President of Constellation Technology Solutions, which acquired Axacore within the last year.
Stephen is a strong and decisive leader. He believes in bringing in new ideas, people, and thought processes from outside the industry. He has developed a dynamic product strategy beginning with the introduction in late 2022 of NOVA – CMS' LOS, which has been an unparalleled success over the last year. The best part – NOVA LOS is just the first phase of CMS' product strategy that brings unsurpassed development, platform structure, and the benefits of cloud services to lenders.
While under Stephen's leadership, NOVA has brought great success to CMS, but Stephen isn't stopping there. He is committed to continuous investment in CMS' current technology to further meet customer expectations and regulator demands in the mortgage industry. Stephen is a key voice working alongside CSI to recognize technology opportunities that will drive enterprise value for mortgage lenders. He believes in strong technology partnerships that bring best-in-class tech vendors committed to deep integrations that elevate CMS' solutions. This gives lenders fast-to-market use of technology that provides their business with a significant operational and profitability lift. Stephen endorses exclusive tech partnerships to offer a consistently better customer service model by not having to focus on multiple vendors with barely bolted-on integrations that are commonly seen across the industry.
NOVA, CMS' enterprise residential loan origination platform that launched in 2022, is a perfect example of the success that can be achieved with these approaches. Stephen continues his commitment to delivering high-tech functionality to mortgage origination as we move into 2024. With a vision to expand opportunities for lenders to navigate leaner and chaotic industry conditions, NOVA will provide full HECM and proprietary reverse lending functionality in a major release next year. After acquiring ReverseVision in 2022 and knowing the need to reinvest in its 20+ year platform, Stephen consulted the leaders in the reverse mortgage space and is answering the call to bring reverse mortgages into a comparative environment with traditional forward mortgages. This will be a game changer in operational efficiency and a cost reduction of maintaining multiple LOS platforms. Not to mention the ability to bring reverse mortgage lending to a larger lender base, supporting the senior community to lower their everyday living expenses and provide higher quality lifestyles in their golden years.
---
PATRICK STONE
Chairman & Founder
Williston Financial Group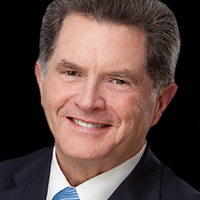 Chairman and Founder Patrick Stone launched WFG in 2010 with the goal of creating a single technology platform that brings together all real estate participants for maximum collaboration and efficiency. This emphasis on technology has allowed WFG to grow into a family of companies whose solutions span much of the real estate and mortgage spectrum. During the last year, Stone and team launched a new release of WFG's flagship platform, MyHome, and the DecisionPoint Rapid Legal & Vesting Solution. They also introduced a new title agent educational program, "The ABCs for Your Title Agency;" consistently achieved "World Class" NPS ratings, and more than quintupled attendance for Stone's popular Quarterly Economic Outlook webinar series from Q3 2022 to Q3 2023.
The DecisionPoint Rapid Legal and Vesting Service provides home equity lenders with fully automated legal and vesting reports – including a recordable legal description from a property's last full-value transfer and verified vesting information from the most recent deed. Delivered as quickly as 30 minutes from request through the company's proprietary Valutrust platform, the offering is available to lenders of all sizes and features expedited account setup and standardized data delivery, enabling lenders to sign up and obtain needed property-related information quickly and efficiently. Last fall WFG introduced a completely revamped version of its award-winning MyHome platform, with a fresh, new user interface and greatly expanded functionality. MyHome brings purchase and refinance transactions together within a single, integrated platform that seamlessly links all participants, creating a superior, highly personalized experience. It also facilitates engagement from the very beginning of a transaction through closing and post-closing, and supports the rapid introduction of new technologies, such as RON and other e-closing solutions, to further enrich the user experience.
As of early 2023, 600,000-plus transaction participants have used the WFG MyHome platform and more than 288,000 purchase and refinance transactions have been completed. While MyHome benefits all participants by streamlining processes, eliminating unnecessary touchpoints and enhancing communication and transactional transparency, consumers are the ultimate beneficiaries. MyHome use also significantly increases repeat and referral business for both WFG and its clients. With the market downturn in 2022 and 2023, the need for WFG's agents to optimize operations and streamline expenses for sustained profitability came to the forefront. Rising to meet this challenge, WFG expanded its Business Operations Block in the spring of 2023 under Stone's direction with the introduction of its "The ABCs for Your Title Agency" program. The program is a rich source of industry and operational knowledge, from live seminars, to on-demand video sessions accessible through WFG's Agent online resource library, supplementary materials and continuing education opportunities, all of which are exclusively crafted for and available to the company's title agent network.
Stone has continued to establish a client-first culture at WFG that's best illustrated by the company's "World Class" August 2023 Net Promoter score of 86. While many providers claim to have great service, WFG is the only title insurance provider that regularly tracks and publishes this objective performance.
---
MARK SWIFT
Senior Software Product Manager
Mortgage Cadence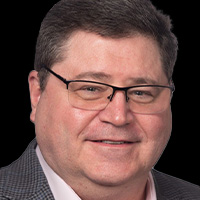 Mark Swift is a Senior Software Product Manager at Mortgage Cadence, a company he has served loyally for the past 19 years. He knows the industry-leading Mortgage Cadence Loan Origination System inside and out and so he was the perfect person to turn to when the company decided to rebuild it. The new capabilities built into the new Mortgage Cadence Platform (MCP) give it abilities that weren't even imaginable when Mark started with the company. But that doesn't mean he hasn't always been imagining what we could do with these advanced technologies.
Mark wanted to fully capitalize on the power of AI, ML and other new tools built into MCP and the place to focus, he said, was on the documents. When people think of mortgage documentation, they don't often think of advanced technology, especially after Optical Character Recognition technologies failed to deliver the expected ROI. But Mark saw an opportunity to provide better support for the doc prep process that would finally eliminate the stare-and-compare, dual-screen prison that had trapped so many loan processors. His work on MCP's new DocAI has been nothing short of amazing. He led the development of a new AI/Machine Learning algorithm, shedding new light on an outdated process and changing the way the industry looks at mortgage documentation.
The mortgage industry may seem stalled as we enter the fourth quarter of 2023, but there is plenty of action happening behind the scenes. Every company in our space is currently working their way along the AI/Machine Learning curve. Everyone knows that we need these new tools. Few know what the next steps are. Mark Swift is all about finding and taking that next step. His team took MCP's DocAI functionality from vision to execution in record time. It was a quantum leap in efficiency delivered because Mark fully understands the needs of the lenders we serve and the capabilities of the tools now available to us. If you ask Mark how to navigate the changes we're seeing in the industry today, he'll tell you to approach it the very same way: 1) Focus on the pressing problem 2) Find the tools required to solve it 3) Apply the tools to solve the problem It's very straightforward.
---
ROHIN TAGRA
Founder & CEO
Azimuth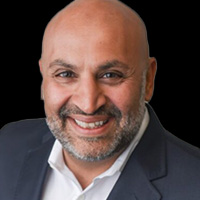 Rohin Tagra is Founder and CEO of Azimuth, a compliance automation pioneer. Azimuth's mission is to transform the way every industry manages regulatory compliance and provide a fair and equitable experience for every customer, and it is the only company to replace sample-based manual testing with automated full-population compliance testing. With its revolutionary platform, financial institutions can quickly test an entire portfolio and determine if it is compliant. Since its founding, Azimuth has experienced strong growth. The company has increased its employee base by 600% to support demand and recently opened a new office in India.
Additionally, Azimuth has expanded testing for its revolutionary solution, Validator. Most recently, the company introduced HMDA Validator, an automated HMDA filing solution that simplifies reporting and streamlines the process. HMDA Validator makes the filing process faster, more accurate and more cost effective for financial institutions. Azimuth is uniquely positioned to simplify and automate HMDA. Using artificial intelligence, HMDA Validator streamlines the complex reporting process. It quickly processes large volumes of data from multiple sources, applies iterative logic to edit reports and learns from prior submissions.
HMDA solutions have been in market for over 20 years with minimal innovation, despite massive data, analytics and reporting improvements. Azimuth's automated solution is offering financial institutions a new path forward that reduces reporting burdens.
Additionally, Azimuth was recently selected to participate in the 2023 FIS Fintech Accelerator program. In partnership with The Venture Center, the FIS Fintech Accelerator program aims to accelerate the pace of innovation in financial services by identifying and advancing startup financial technology firms with high potential. The FIS Fintech Accelerator program actively seeks new fintech startups and nurtures their creative ideas to bring innovative technologies to FIS clients. This FIS program represents the largest ready-made ecosystem for fintechs, providing them the unique combination of infrastructure to build on, a vast distribution network to tap, and subject matter expertise to guide them toward success.
---
TOBY WELLS
President
Cornerstone Servicing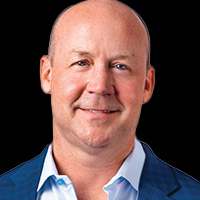 Toby Wells, a 30-year veteran of the mortgage industry, joined Cornerstone in 2021 with a vision to revolutionize mortgage servicing operations. His goal was to create an industry-leading experience for homeowners that would not only enhance customer retention but also drive sustainable growth for Cornerstone—and, in the near future, other lending organizations through subservicing.
In less than a year, Toby assembled a highly skilled team of mortgage servicing professionals. Together, they embarked on a journey to build an integrated servicing technology platform that could adapt to ever-changing market demands. Toby's unique approach keeps homeowners at the forefront, fostering a culture of care, excellence and accountability. Under Toby's leadership, the team successfully transitioned Cornerstone's portfolio of approximately 55,000 loans in-house, including the transfer of around 45,000 loans from a former subservicer.
Toby's deep understanding of the issues that often plague lenders working with subservicers, such as poor treatment of customers, constant complaints and lack of transparency, is a driving force behind the company's impressive success. The team eliminated many of the longstanding issues from day one and even managed to reduce delinquencies within the first month following the bulk servicing transfer. Over the past year, Toby and his team have expanded their operations to include third-party business, extending their expertise to other lenders and investors in mortgage servicing rights (MSR).
Cornerstone Servicing launched in April 2023, offering comprehensive subservicing solutions designed to elevate the mortgage experience and facilitate growth for lenders and investors of all sizes. Toby's leadership has been pivotal in building the company's client base. Since Cornerstone Servicing's launch a few months ago, they now have 4 active clients, with three others in the pipeline. His success formula remained consistent, grounded in a commitment to superior care, industry-leading technologies, homeowner-centric processes, and clear and actionable communications.
Toby's visionary leadership has had a huge impact on the company's success. Its customer satisfaction rate, which reached an impressive 94.3% in August 2023, attests to the unmatched level of service and partnership they consistently provide. Complaints have become virtually non-existent. The Customer Care team's average call response time of just 14 seconds further underscores their unwavering commitment to superior service.
Starting from scratch as a new servicer presented Toby with a unique opportunity to build a fully integrated platform using the industry's best technologies. The customer-facing website and app have been widely adopted, with an impressive 85% of the loan portfolio set up online and 50% for recurring ACH payments. Additionally, 81% of payments received are made online. A client portal was also developed, offering real-time portfolio transparency with detailed analytics down to the loan level, enabling informed portfolio management and oversight. Toby Wells has emerged as a transformative leader in the mortgage servicing industry, propelling Cornerstone Servicing to the forefront by setting new standards in customer service, technological innovation and transparency. His leadership has not only achieved remarkable success but has also positioned Cornerstone Servicing as a trusted partner for lenders and investors aiming to deliver exceptional homeownership experiences.
---
BRANDIE YOUNG
Fractional CMO
Brandie Young, Inc.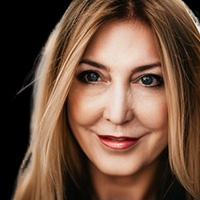 At her core, Brandie is keenly interested in progress. That's why she's back to consulting with select dynamic companies after a four-year hiatus spent on GTM efforts for Candor Technology. In the mortgage finance sector, she's introduced market facing solutions, including IMX Exchange, and Encompass, and internal products for FNIS and GE Money. She also pioneered Global AdTech giant Rakuten's new Omnichannel positioning, a then-new platform capability for B2C orgs.
Looking into a crystal ball, Brandie sees three discreet areas for Fintech in Financial Services: 1) Dynamic Fintech for Personalization, 2) Fintech for Good/Financial Wellness and 3) Digitization.
Dynamic Fintech is all about personalization, according to Brandie. "One size can't fit all, not for people, and not for complex business processes. Fintech that offers on demand services based on the specific scenario, will see a rise in coming months as Originators focus on loan level cost control. When services can be consumed based on need, there's no wasted spend," she says.
Brandie believes that Fintech can impact financial wellness. "As people struggle with the economic downturn, they need tools to help them manage. It's interesting to see more companies take on that onus, and offer financial wellness tools as a benefit, particularly as part of DEI efforts," she points out.
True mortgage digitization continues to elude us, but not for long, notes Brandie. "While we've seen the rise of tools that digitize processes, none have succeeded in creating a digital asset – a living entity that requires only a refresh rather than being re-underwritten. Soon, aggregators and Wall Street will demand digital assets for the ability to tokenize portfolios."
She concludes, "Business should be dynamic and ever evolving. Regulation tends to keep guardrails up, but that shouldn't be a deterrent to progress. While change comes with tremendous opportunity for growth, it can cause unease to some people because it challenges routines."

The Place for Lending Visionaries and Thought Leaders. We take you beyond the latest news and trends to help you grow your lending business.