Editor's Note: TitleEQ Closes Seed Round For $1.5M
TitleEQ, a national title and settlement services provider using proprietary data and technology within the title process  has secured a $1.5 million round of investment capital.
A collection of private equity and commercial real estate interests are behind the funding.
According to Matt Einheber, TitleEQ Principal, the move signals acknowledgement of the firm's unique approach as evidenced by their early success in the face of this challenging market. "It's not easy to procure investment capital in market conditions like these," he said. "We know it's a really tough year for everyone, especially in the transaction business, but how we approach real estate deals through title and settlement isn't just about the short-term, and our investors see that."
Einheber acknowledged that TitleEQ has been operating for over a year, but having gained larger, nationally known clients, especially in the face of these economic conditions, has demonstrated the company is clearly doing something meaningful versus just timing the market. "The timing of entering the title space with such a new concept as the market ended an historic high may be misunderstood, but it was intentional. Long-term opportunities exist now for us that simply didn't when markets were flooded. I've been focused on very badly needed technology and problem solving in this space for years. TitleEQ is really the title agency manifestation of how real estate could be – should be – bought and sold."
TitleEQ is internally powered by a data and delivery engine called TitleBox, a company also founded by Einheber. This brings speed and consistency to title curative matters, especially complex ones, and allows the company to go much farther in its solutions for settlement services. While so much of the rhetoric that comes from startups in real estate segments is around technology creating efficiency, the company is founded on the concept that real estate deals will always require certain subjective human involvement. TitleEQ sees the purpose of technology in the space to give humans more bandwidth to increase the level of attention and touch, not decrease and automate client experiences.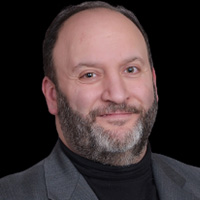 Tony Garritano is the founder at PROGRESS in Lending Association. As a speaker Tony has worked hard to inform executives about how technology should be a tool used to further business objectives. For over 20 years he has worked as a journalist, researcher and speaker in the mortgage technology space. Starting PROGRESS in Lending Association was the next step for someone like Tony, who has dedicated his entire career to providing mortgage executives with the information that they need to make informed technology decisions to help their businesses succeed.