The 2023 Trailblazers Award Winners Are …
Sales, marketing and public relations executives are blazing a trail that is determining the biggest winners in financial services. On the sales side, research from the University of Pennsylvania shows that more than 50% of buyers still seek advice when making a purchase. As a result, educated and engaged sales associates who can meet buyers' needs—especially who have knowledge about a specific product—ring up sales that on average bring in 69% more money. Similarly on the marketing side, a savvy business owner realizes that in order to grow, they need to make more people aware of their product or service. This means engaging with a marketing professional to help promote the business, bring in new clientele, and ensure that current customers are aware of all the products and services. Lastly, everyone wants to become the go-to organization in your field, right? For that to happen, you need to build your credibility and bring your expertise and knowledge into the limelight. That's exactly what public relations executives bring to the table.
These executives work tirelessly to ensure their company/client is a true leader, but they themselves don't always get recognized. That ends today. For the fourth year, PROGRESS in Lending is recognizing the Top Sales, Marketing and Public Relations Executives that are making the biggest impact. Our winners in alphabetical order are:
CRAIG AUSTIN
EVP
FirstClose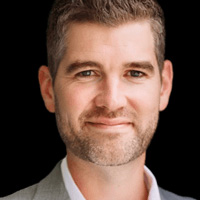 Craig Austin is the Executive Vice President of FirstClose, a leading fintech provider of digital HELOC solutions for banks, credit unions and lenders nationwide, responsible for leading new and existing client initiatives. Austin is an experienced sales executive and strong contributor with a unique perspective on the customer experience. His knowledge of products and solutions combined with his ability to develop and implement strategies that increase efficiency for clients is incomparable. In less than a year, Austin has closed several high impact deals with large lenders and partners, resulting in business and revenue momentum.
Since joining the firm in August 2022, Austin has played a crucial role in FirstClose's growth including leading several initiatives which have significantly streamlined the home equity lending process, including: FirstClose's partnership with Evolve Mortgage Services that enables lenders to approve HELOCs within seven minutes and eClose lines within seven days, significantly faster than the industry average. The collaboration combines FirstClose's home equity application management system with Evolve's SigniaDocument engine and its eSign and RON capabilities. The integration with Flueid that significantly accelerates the home equity lending process. The integration makes Flueid Decision available in the FirstClose digital home equity lending platform so lenders can check title and other key data insights at the start of the loan. With this information upfront, lenders can know immediately if a transaction can close without any title issues. LOS integrations with MeridianLink and ICE Mortgage Technology making the company's home equity solution more readily available to thousands of lenders.
---
ROSALIE BERG
Founder & President
Strategic Vantage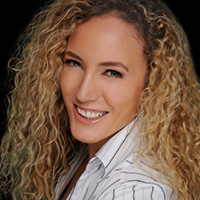 Rosalie Berg, founder and president of Strategic Vantage Marketing & Public Relations, has consistently demonstrated her visionary capabilities in marketing, public relations, and social media for over 20 years. By helping companies in the mortgage industry achieve name recognition, double-digit revenue growth, and lucrative sales through the implementation of smart, modern marketing strategies, she has made a profound positive impact on the industry as a whole.
One recent example of Rosalie's ingenuity is the multifaceted marketing, social media, and publicity campaign she designed and executed for Lender Toolkit's Supercar Experience, an exotic car racing event for clients and prospects attending the ICE Experience. Rosalie's creative thinking and strategic approach resulted in a seamlessly orchestrated campaign with an auto racing theme. By utilizing taglines such as "Dust the competition" and "Experience the speed of AI," she effectively tied Lender Toolkit to the excitement and adrenaline of the car racing event. This campaign showcased Rosalie's deep expertise in branding, email marketing, social media marketing, content-writing, and publicity, generating buzz around the event. It included the creation of banners, an exhibit booth, and giveaways, all integrated with the racing theme.
Another exemplary achievement is Rosalie and her team's marketing and publicity campaign for Staircase, a company building an integrated, digital infrastructure to accelerate tech-enabled mortgages. Despite having developed multiple groundbreaking technologies, Staircase had limited name recognition in the industry before Rosalie's involvement. She leveraged her in-depth knowledge of mortgage industry marketing to create and execute an omni-channel campaign, significantly enhancing visibility and name recognition for the company. The campaign incorporated conference marketing, public relations, social media, email marketing, and more. As a result of Rosalie and her team's expertise, Staircase received multiple industry awards, experienced a surge in name recognition, and gained industry-wide attention. They also played a crucial role in the announcement of several new Staircase product launches, partnerships, and funding rounds throughout 2022, helping Staircase solidify its position as a leading player in the digital mortgage industry. Rosalie has truly raised the bar for marketing in the mortgage industry.
Her keen understanding of modern marketing principles and unwavering commitment to positioning her clients for success have made her a trailblazer. With over 23 years of experience in the mortgage industry and a savvy understanding of effective marketing strategies, Rosalie has consistently helped her clients grow and thrive by optimally leveraging webinars, blogging, advertising, publicity, email marketing, and social media.
---
DONA DEZUBE
VP, Communications
Planet Home Lending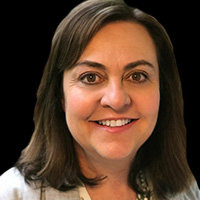 As the communications leader for The Planet Family of Companies, Dona DeZube spent 2022 sharing stories illustrating the synergistic multichannel company's ability to opportunistically scale up in a dislocated market. Communications with customers and the media played a critical role in Planet Home Lending's successful acquisition of correspondent assets from Home Point Financial Corporation in mid-2022. Hundreds of former Homepoint lenders moved to Planet and 83% of them deliver loans monthly. Today, Planet Home Lending is the #3 government correspondent lender and #5 overall.
The 5% increase in annual correspondent volume, coupled with even larger growth in sub-servicing of agency, nonagency, Non-QM, DSCR, Residential Transition (fix and flip), and small-balance commercial loans boosted Planet's servicing portfolio 47% to $74 billion. In addition to publicizing those accomplishments, DeZube helped Planet's leadership share the expertise and strategy with others in the industry through thought leadership articles covering home loan originations, asset management, servicing, operations, information technology, correspondent lending, diversity and renovation lending.
DeZube also guided the company through the internal and external communications that led to Planet being named a Top Workplace USA 2023 and local Top Workplaces lists by the Baltimore Sun and the Dallas Morning News.
---
RICK GRANT
Co-Founder & COO
Content Beacon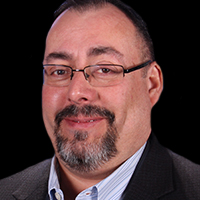 Rick introduced the mortgage and real estate industry to the Content Cascade, a revolutionary form of content marketing that combined efficiency and scalability with unique and compelling content. Through the Content Cascade, Rick and his partners were able to produce journalist-caliber content to accomplish marketing and branding goals. In essence, the Cascade provides multiple content deliverables through a long-form piece (such as a white paper or case study), which can then be broken down into unique smaller-form pieces, such as blogs or features. Most important, the Cascade provides for breakout content that is able to stand alone and yet, stand apart from the long form piece from which it is derived.
"While the volatility pervading the mortgage market has been the top story of 2023, leading to some hesitation throughout the industry, mortgage firms have only increased their demand for scalable, variable cost content marketing producers in order to be able to compete for market share," Rick says. Rick's Cascade concept has enabled RGA-PR and Content Beacon to expand the bandwidth of both operations without requiring additional staffing or support. Additionally, as the industry slowly adopts the broader concept of content marketing, Rick's work is on display daily throughout the mortgage world, further encouraging firms that have not yet embraced the concept to reconsider their hesitance.
---
MALLORY GRIFFIN
VP
York Public Relations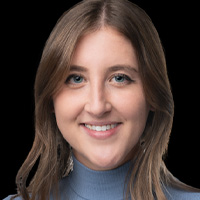 Mallory Griffin is an experienced B2B content marketing and public relations strategist with a background in technology, specifically fintech. Having worked for several companies ranging from early to late-stage startups to more established enterprises, Mallory has developed and executed strong thought leadership content, multi-channel marketing and PR programs throughout her career.
As Vice President at York Public Relations, Mallory is an integral part of the firm's account services department, providing strategic counsel for key client relationships while leading one of the firm's fastest-growing teams. Since joining, she has supported the firm's record growth. Last year, York Public Relations more than doubled as the need for quality fintech PR and marketing grows.
Mallory's proven ability to increase brand awareness and engage target audiences, even in the face of global challenges like the COVID-19 pandemic, gives her a unique perspective on both the internal and external communication strategies for fintech companies of all sizes. With nearly a decade of tech-focused PR and marketing experience, Mallory advises her fintech clients with insights on the latest trends in the financial services and lending spaces, as well as PR best practices in this fast-moving, ultra-competitive market.
Mallory's leadership is not only making a significant impact on York Public Relations and for clients, but also the global fintech industry. Despite global economic inflation, the fintech industry is continuing to grow as financial institutions seek out solutions to improve the customer experience, gain internal efficiencies, better manage portfolio risk and drive profitability. Driven by a sharp increase in new startups, the global fintech market is projected to reach $324 billion by 2026 at a compound annual growth rate (CAGR) of 25.18%.
Mallory has created and executed highly successful product launches and campaigns for startups as well as global brands. Mallory's work has also resulted in significant capital raises for other clients. Total funding for current clients tops $200M in just the last 18 months.
---
JESSICA GUERIN
Creative Content Specialist
Gaffney Austin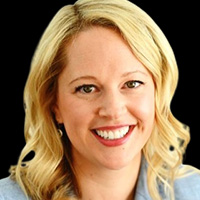 Jessica is an experienced writer and editor who has spent the last decade deeply invested in the housing finance and real estate space. A former editor at HousingWire, she has built relationships with top professionals in the sector while reporting multiple stories daily covering the housing and mortgage markets. In her years covering industry news, she has become adept at creating content across platforms for a business audience. She continues to be a vital asset to operations at Gaffney Austin and brings a wealth of mortgage media experience to the company's clients.
Jessica's strategy allowed Gaffney Austin to help pivot client offerings in the run-up to the current mortgage morass. She enables success for Gaffney Austin's clients in good times and bad. Jessica's mortgage expertise extends to the reverse mortgage market, as she spent six years managing the production of a monthly reverse mortgage magazine as editor-in-chief of Reverse Publishing. She has long been a student of journalism, with both a bachelor's and a master's in the field. It is this experience that helps her navigate Gaffney Austin's clients through troubled waters.
---
MICHAEL HAMMOND
President
NexLevel Advisors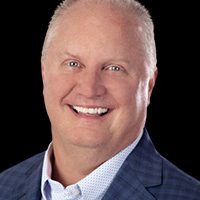 Michael Hammond has played an integral role in helping countless companies bring innovative solutions to housing clients, which has greatly impacted the financial services industry. Hammond dedicates himself exclusively to helping mortgage technology providers achieve extraordinary success. He helps these technology providers bring innovative solutions to the market by moving audiences, generating leads, driving sales, and igniting brand stories.
Hammond's clients have been recognized with over 25 Industry awards in the last 12 months, been published over 100 times, and produced over 4,500 hours of video content to share their company's story and value proposition. He provides a weekly podcast Fintech Hunting now in its 164th episode delivering countless hours of industry insights and innovation. Also, he has helped his clients sell tens of millions of software and solutions to the mortgage market. Further, he has assisted his client's strategic marketing and media outreach to help raise over 150 million in investment funding to grow and expand their businesses.
Hammond is a seasoned technology executive with over two decades of leadership, management, marketing, sales, and technical experience. Hammond now dedicates himself exclusively to helping other businesses achieve extraordinary success. Hammond is only one of 60 individuals to earn the prestigious Certified Mortgage Technologist (CMT) designation, which is presented to information technology professionals in recognition of their industry experience, professional education, and knowledge of the unique technological needs of the real estate finance industry.
---
AMY HANSEN
VP Of Public Relations & Strategic Planning
Seroka Brand Development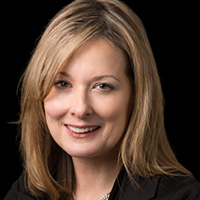 With 20+ years of marketing communications experience, Amy has worked with numerous companies in the mortgage, mortgage technology and fintech industries to help them build their brands, increase awareness and drive growth. Her long-standing relationships with clients are a testament to her unwavering commitment to their success.
As vice president of PR and client service at Seroka Brand Development, an agency focused on the mortgage industry, Amy collaborates closely with clients and her team to create compelling communications programs from planning through execution, including media relations, marketing material development, social media campaigns, and other relevant vehicles. Her ability to oversee projects ranging from email campaigns to trade show materials with impressive results is a testament to her strategic thinking and meticulous attention to detail.
Amy has employed a client-centric approach throughout her career to provide great value to clients by offering creative solutions that help them accomplish their goals. Her innate ability to offer an outsider's perspective and fresh insights to various situations results in positive outcomes that not only strengthens relationships with clients but also inspires trust and confidence in her abilities as a PR and marketing expert. At the same time, as a leader, she inspires and motivates her team to excel, ensuring plans and programs are properly implemented, and objectives are met. Amy has been involved in numerous initiatives that have helped make a positive impact on the agency's clients and, therefore, the industry as a whole. She has built relationships with key mortgage industry media outlets to ensure her clients are called upon as trusted resources for timely, topical stories. She has helped clients garner hundreds, sometimes thousands of media mentions with a potential reach of millions. She has also helped clients successfully launch new company names, divisions, brands and websites, obtain industry awards, and properly communicate and market their businesses through various economic conditions.
In addition to leading initiatives like these, Amy manages the day-to-day operations of the overall agency – overseeing project management workflow and staff training and development, while also playing a meaningful role in new business initiatives.
---
MELINDA HARRIS
Director Of Marketing
Down Payment Resource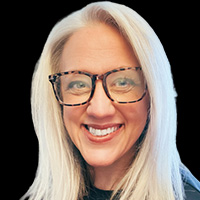 Melinda Harris is director of marketing at Down Payment Resource (DPR), where she has played an instrumental role in the firm's evolution from little-known Georgia startup to a beloved, high-visibility housing affordability advocate. During her 15-year tenure, Harris' marketing savvy has helped DPR go from opening its doors to serving five of the top 10 retail mortgage lenders by volume, three of the four largest consumer real estate listing websites and 500,000 real estate agents. In short, she helped develop a brand from scratch and create a user experience cherished by clients.
Harris' guidance as director of marketing has led DPR to wild success. In 2022 alone, her hard work drove an astounding 26,659 webinar registrations (with a 43% attendance rate), more than doubled the DPR homepage's monthly views to 58.8k (yes, you read that number right), increased key web conversion rates by 10% and grew Down Payment Connect subscribers by 200%.
As the sole manager of DPR's digital footprint and branding, Harris oversees all branding and corporate identity initiatives, including designing and developing marketing collateral, client communications, PR, social media and the organization's website. Harris manages search engine optimization (SEO) to maximize website visits. She also keeps DPR's public-facing education resources up-to-date, including frequently asked questions, homeowner readiness checklists, webinar recordings and more. This past year, for example, Harris revamped DPR's Housing Finance Agency (HFA) web resources to give website visitors a deeper understanding of the organizations that work to expand housing affordability and accessibility in underserved communities. She also developed presentations and marketing materials that helped DPR win the business of top MLS sites Zillow, Redfin and Realtor.com.
Harris has a passion for keeping client needs and expectations at the forefront of everything she does and is dedicated to ensuring that the DPR client experience is always consistent, clear and exceeding expectations. She prepares comprehensive new customer onboarding packages to ensure DPR users fully understand the various homebuyer tools and educational resources available to them. In addition, she develops marketing content that nurtures relationships with the organizations that offer the thousands of programs in DPR's DPA Directory.
Harris' massive appetite to learn and grow professionally has been a boon for DPR. Beyond marketing, she was heavily involved in designing and developing Down Payment Connect, a customizable lead-generation landing page that lenders can use to generate leads with homebuyer assistance programs.
---
KELLY HEBERT
First VP, Sales & Operations Marketing
LERETA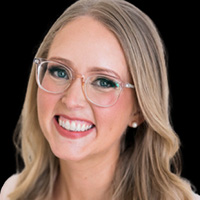 After creating a small property tax service startup which grew into a successful company that was acquired by LERETA, Kelly brought her innovative and entrepreneurial skills to help grow the LERETA brand and increase market share. Her multi-faceted experience in sales operations, product development and marketing/communications makes her an invaluable resource for LERETA, not only in marketing the company's products and services, but also in strategic decisions that guide the company's growth trajectory.
LERETA's recent growth and industry-leading performance metrics are a direct result of Kelly's contributions and has helped the company grow to serve more than 4,000 clients – more than any other tax servicer in the U.S. In 2022, the company achieved 99.89% Service Level Agreement (SLA) performance and a Net Promoter Score of 100 for its outsourced tax solution. In 2022, Kelly led the marketing and communications component of the go-to-market strategy for the company's second-generation ParcelPro™ solution which improved the ability to capture tax assessor changes, evaluate the effect of the change on serviced properties, and update assessed parcels as needed. The enhancement helped solve a big gap for servicers since assessor changes that occur after loan setup can be difficult to identify and reconcile. As a result, parcel accuracy using ParcelPro stands at 99.93%.
Also in 2022, Kelly led strategic marketing for the launch of AgencyPro, a new solution to identify missing agency liens and verify that all liens are identified for tracking purposes. Kelly managed all elements of marketing and communications to support the product launch and guide sales and promotional efforts with existing clients and new prospects. In addition to managing sales operations and marketing, Kelly works closely with all C-Suite executives to create communication strategies for the organization including concept development, key messaging, collateral production, execution management and metrics reporting. She was invited to join the exclusive Chief organization, an invitation-only network for women executives.
---
ANGELO JONES
Account Supervisor
The William Mills Agency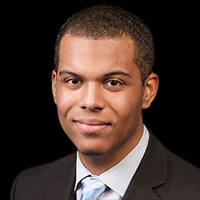 "Angelo has been an integral part of the William Mills Agency for more than 7 years. Not only is he a skilled Public Relations practitioner but he is a mentor to younger associates as well. He has created numerous best practices that he then shares with his team for peak performance. Angelo is a true asset to our agency," said Catherine Laws, EVP, William Mills Agency.
Having an in-depth knowledge of key industry issues and many of the game changing trends has made Angelo a go-to source for Mortgage and Fintech information at the William Mills Agency. With almost 9 years of public relations experience, Angelo can provide his clients with the counsel they need to successfully garner positive exposure for their company and its brand. He also works with his team members to ensure they have the understanding to execute on the clients' strategic plans. During his tenure at the agency, he has worked with more than 20 clients touching all aspects of the industry. His strong communications skills enable him to bring innovative strategies for success to his clients.
Angelo's proven success rate with developing strategic plans for numerous fintechs has increased overall brand awareness and resulting in additional market share for those companies. In the past year, he launched a very effective campaign to help VeriFast gain visibility in the US Market. Another client, AvivaTech, has just released a new solution to the Cannabis industry where Angelo is spearheading the PR efforts. Core10, a Nashville-based Fintech company, just started a Public Relations campaign and has already experienced extreme growth in brand awareness. The guidance, knowledge, understanding and insight he provides reflects his dedication and leadership to work collaboratively with his clients on transforming the Fintech industry.
---
CARRIE KOESTER
Head Of Product Marketing Strategy
Tavant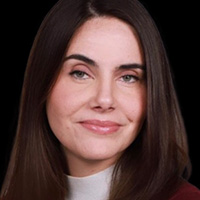 As Head of Product Marketing Strategy at Tavant, Carrie Koester is responsible for leading all product marketing activities for one of Tavant's largest vertical business sectors, Fintech. Whether it is the day-to-day tasks of tracking individual product marketing campaign performance or driving the top-down go-to-market strategy for Tavant's next major product release, Carrie can do it all, and she does so, consistently. Tavant's expanding customer base originates one out of every three loans in the United States, and the company's product business is rapidly growing in parallel. Being able to meet and accommodate this demand while also expanding in other areas is extremely difficult and usually requires a team of experienced marketers. Despite these challenges, Carrie is unwavering in her efforts to lead product marketing and brand awareness for Tavant's Fintech vertical, as well as three new sub-verticals for Tavant: Banktech, Proptech, and Healthtech. Carrie Koester's contributions are more significant than simply making more people aware of Tavant's products or services.
Carrie actively engages with marketing professionals and third-party agencies to learn new and nuanced ways to promote Tavant's product business, allowing the larger marketing team and company to be more agile and fluid in unstable market conditions. Furthermore, her efforts in leading marketing activities at Mortgage Industry Conferences (like MBA, HousingWire, CMBA, etc.) have led to her bringing in new clientele and expanding Tavant's loyal customer base. Not only do her efforts generate new business for the company, but Carrie is also highly focused on retaining the loyalty and satisfaction of current customers. She continually creates marketing campaigns that are specifically designed to educate existing customers on Tavant products that they are not aware of or are new to the limelight. Throughout 2022 and early 2023, Carrie Koester has led product marketing growth, strategy, and brand awareness for two of Tavant's leading products, Touchless Lending® Automation and Touchless Lending® Experiences (previously VELOX NXT), and grew the overall business of those products by over 400%, thereby representing the company's fastest-growing channel. Furthermore, her efforts to expand Touchless Lending's customer base have increased the product's brand awareness by 445%.
---
BILL MITCHELL
Chief Revenue Officer
LoanPASS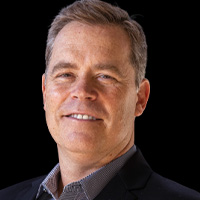 Bill Mitchell is quickly establishing himself as the go-to Product & Pricing subject matter expert in the lending industry. Bill's selfless commitment to educating lenders on how much easier is to manage their pricing strategies, while expanding their product offerings beyond traditional mortgages. All by just having the right technology tools. Bill's focus is having a dramatic impact on lenders achieving newfound lending success during the challenging markets. His helping lenders increase profitability on a per loan basis, while arming them with a pricing engine that allows them to better diversify their lending capabilities.
While the LoanPASS Product & Pricing Engine is relatively new to the mortgage markets, it's not only transforming lender pricing capabilities but it's now solving for all the major gaps that currently exist in all the other, largely known, now outdated, product and pricing engines. Bill's mission to make LoanPASS a household name in lending is not to be self-servicing but is driven by his mission to move our industry forward, providing mortgage lending institutions with far more capabilities. To arm lenders with technology that allows them to, truly, offer the best loan possible for their customers' situation. His mission is to ensure fair lending can be achieved by providing lenders the right technology tools.
---
BRIAN RIEGER
Co-Founder & CEO
Content Beacon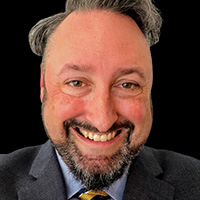 Brian was the first to see the need to create comprehensive content marketing programs for mortgage lenders that delivered compelling, effective content which combined industry expertise with an expert understanding of marketing to mortgage professionals. With many years of experience in public relations and marketing, he set out to create a repeatable program that would allow any lender to receive a nearly endless supply of content that would meet the following criteria: (a) it raised client spokespeople to expert status in their markets, (b) it provided a steady stream of content to fuel social media marketing programs, and (c) it led to borrower and referral partner engagement that would lead to relationships. This is not easy to accomplish but Brian was committed to the idea and spent months working out the details.
"As interest rates continue to rise, lenders will be driven to compete for purchase money mortgage loans. This business is harder to come by because the deals are more complex, borrowers have more questions, real estate agents are under increased pressure to close on time and competition is intense," Brian says. "To win this business, loan originators must win the trust of both business referral partners and borrowers. Content marketing is an excellent tool for building trust and so providing the industry with an engine capable of generating high quality content has never been more important."
---
MARY YORK
Founder & CEO
York Public Relations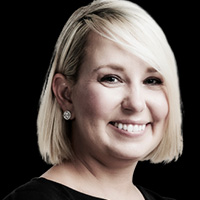 Mary York is the founder and CEO of York Public Relations and a recognized fintech expert. With nearly 20 years of experience, she has led the strategic direction for numerous fintechs to increase brand awareness. As a result of her work, she has supported several companies through successful acquisitions, totaling over $1 billion. She also supports fintechs and financial services firms increase profitability, taking one company from $1 million to $15 million in equity in just five years.
Having worked through the Great Recession as well as more recent global disasters, Mary has a 100% success rate mitigating fintech and financial services crises. Amid the current financial climate, Mary's expertise has been instrumental in navigating fintech's strategies. Under her leadership, York Public Relations continues to grow as demand for superior fintech PR increases.
Last year, the firm more than doubled. York Public Relations increased its client base by over 140%, demonstrating not only a growing need for superior service, but a commitment to quality. In addition to adding new clients, the firm significantly expanded existing client relationships, pointing to its dedication to fostering outstanding partnerships.
To support demand, the firm also expanded its team by 133%, promoted several team members, and expanded its senior leadership team. Total funding of its client base exceeds $350 million and represents over 7,500 banks, credit unions, mortgage lenders, servicers and insurance companies.
---
BRANDIE YOUNG
Fractional CMO
Brandie Young, LLC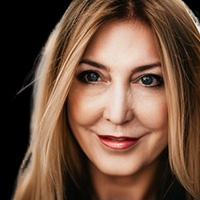 While with Candor Brandie brought a complex solution to market with great success in a short amount of time. By the end of her tenure, the company had >70 signed clients and had earned multiple awards, stage time at national events, and numerous industry media articles. All this from a completely blank slate, pre-product launch.
Trendspotting is central to strategic positioning and marketing, according to Brandie. Understanding if the offering is applicable to today's challenges, or if it's forward-looking, enabling the next generation of mortgage origination is the backbone for everything from brand development & positioning to thought leadership & content development.
"Today, I'm watching Web 3 and digitization. We have yet to achieve the digital mortgage," she says. "Current offerings digitize processes, which is helpful with capacity management, but none enable a modern, truly digital mortgage. A truly digital mortgage has implications that reverberate into the secondary market through to Wall Street. I only see one company that's on that path, and I'm excited to be an integral part of it. As a B2B marketer, it's vital to understand the entire market and the product/market fit of the product or service we market. That holistic approach helps to determine which activities will produce the best results."

The Place for Lending Visionaries and Thought Leaders. We take you beyond the latest news and trends to help you grow your lending business.