Today's Mortgage Customers Expect Personalized, Highly Customizable Experiences
The U.S. mortgage industry earned an average profit of $4,202 per loan on its way to record volume and a record $4.4 trillion in new loans originated in 2020, according to the Mortgage Bankers Association1—and the perfect storm of low interest rates and high home values has kept the gold rush going in 2021. According to the J.D. Power 2021 U.S. Primary Mortgage Origination Satisfaction Study,SM released today, mortgage originators have struggled to manage surging refinancing volume and efforts to streamline new issuance with one-size-fits-all digital workflows have eroded customer satisfaction at critical points along the way.
"Mortgage originators have been working for years to create an effective and efficient origination process, primarily through digitization of the process and implementation of self-help tools, but the massive surge in volume has exposed some serious weaknesses in that approach," said Jim Houston, managing director of consumer lending and automotive finance intelligence at J.D. Power. "It's not enough to provide consumers with electronic applications and digitized tools to streamline and expedite activities up to and including loan closing. Today's mortgage customers expect personalized, highly customizable experiences that include the right mix of technology and personal interactions based on their unique needs and wants."
Following are some key findings of the 2021 study:
Overall customer satisfaction falls across most segments: Overall customer satisfaction with primary mortgage originators has dropped five points (on a 1,000-point scale) this year, driven largely by declines in satisfaction with the refinancing process. Both banks and non-banks have seen declines in scores in all factors.
Digital self-service combined with live personal service key to retention of younger customers: More than three-fourths (76%) of Generation Y and Z2 mortgage customers who use both live personal service and digital self-service channels during the application and approval process say they "definitely will" consider their lender for their next refinance. That rate falls more than 10 percentage points when only one of these two channels is used.
Application and approval experience still requires some level of human interaction: Among Gen Y and Z mortgage customers, the perceived timeline from application start to approval is shortest when live personal service and digital self-service are combined (12.7 days on average).
Omnichannel optimization needed: The industry challenge is not to go all digital or all live personal service, but to tailor the right communication to the right customer at the right time.
It's not easy to be a lender these days. Margins are down, rates are fluctuating, and new competition is right around the corner. Acquiring a customer is getting more costly, and keeping a customer engaged is vital. As a lender, how you engage prospective borrowers can determine your success in today's digital mortgage environment.
To communicate and genuinely connect with today's consumers and referral partners, sales teams need to personalize touchpoints throughout the customer's journey while making each engagement relevant to the individual's specific needs. To better serve your borrowers and referral partners, leverage data intelligence to build lasting relationships. Build rapport with pertinent information and personalized outreach, strategically timed for the most significant impact.
In today's highly competitive mortgage market, the speed at which your loan officers follow up with prospective borrowers and their ability to provide timely and relevant personalized content throughout the borrower's journey is critical. As consumers have shifted online to shop for mortgages, it has become crucial for mortgage lenders and servicers to develop a sustained digital engagement strategy for their customers.
Insellerate's award-winning platform enables loan officers to engage more effectively, resulting in higher lead conversion rates, lower origination costs, and more closed loans. Insellerate is the first in any industry to deliver a complete CRM, Lead Management, and Engagement platform via a dynamic mobile application. This provides access to critical loan information without having to use a computer or log into a loan origination system (LOS), which radically improves borrower retention and conversion rates.
Transform the Borrower Journey From Transaction to Relationship and gain a significant lift in production with Insellerate's Enterprise Customer Experience Platform, which delivers CRM, Lead Management, Sales Enablement, Engagement, a Robust Mortgage Specific Content Library, and Data Intelligence all in one comprehensive and highly scalable platform.
This dynamic enterprise solution seamlessly fits into your tech stack (Phone integration, POS, LOS, Servicing system, Data enrichment) due to our advanced API connectivity, modern design, and open architecture. Communicate at an enterprise level across all lending channels retail, wholesale, consumer direct throughout all of your branches, with each of your loan officers and their borrowers from one platform. Gain data alignment so that you can leverage actionable insights to deliver the right message at the right time through the right channel to the right individual.
Deliver timely and highly personalized communications to your employees, borrowers, and referral partners through text, social media, email, Direct mail, phone, ringless voicemail, and retargeting for maximum impact and engagement.
If you are looking to improve your borrower satisfaction scores while capturing marketing share, it takes the right innovation and industry experience to deliver personalized and highly customizable experiences consistently.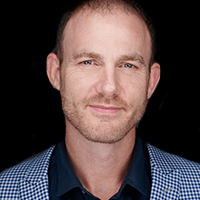 Josh Friend began his career as a loan officer and soon moved on to open six mortgage call centers. Over the past 21 years, he has grown to manage and train thousands of loan officers, processors, and marketing managers. That experience has helped him market to millions of consumers,  with that experience he has dedicated himself to building software for the mortgage industry since 2004.  With a keen eye for developing best-in-class sales processes, he leveraged automation & engagement software to build a better loan cycle. Combining the best from both a CRM and lead management system, Josh now enables lenders to achieve higher revenue goals with Insellerate's award-winning CRM & Engagement Platform.