Crushing The Lead Gen Game When Everyone Else Is Failing
Joe Mortgage Professional isn't sleeping well these days. Every mention of a rate hike has him downing another Red Bull. With refi applications sinking 52% from a year ago, Joe has begun a predictable reactive spiral.
Joe's first move was to change loan guidelines. Then he offered new products and lower mortgage insurance. When that didn't make the phone ring, Joe cut marketing expenses and laid off staff, a painful six-Red-Bull day.
With an ever-shrinking pipeline, Joe fears his business won't survive. And honestly, Joe should be shaking in his Top Siders.
He's doing it all wrong.
Here are the top three lead generation plays that mortgage professionals must do in a rising rate market.
#1 Killer Targeting
Any idiot can buy a list of property data from the internet, but not all data is equal. You know not every homeowner is a candidate for a refi. So why are you calling and mailing some random cold list? Because it was cheap? Before you spend one dime on a list, demand that every record you buy be ranked by data scientists actively filtering for leads that convert. Vet your data providers and target more intelligently.
#2 Improve Your Messaging
That mailer you sent out a month ago: 90% of homeowners were unfazed and tossed it in recycling. The other 10% shredded it as bedding for their kid's hamster. In a rising rate market, a conversion-worthy direct mail piece doesn't discuss rate and doesn't use industry jargon. Your direct mail should create a question that begs an answer or create an emotion that seeks an outlet. The most successful marketing pieces do both.
#3 Chance Favors the Prepared
When a borrower raises their hand, your team better be prepared to convert that lead. Have (1) the right tech in place, (2) your team trained on script techniques, and (3) a feedback loop in place on your campaigns. How else will you know what is and what's not working? As opportunities arise, be prepared with a solid sales process.
Saving Joe Mortgage Professional
Joe's situation is serious, but not hopeless. The mortgage industry has cycles and a rising rate market is nothing new. But success in the current market will not be handed to anyone on a low-hanging fruit platter.
Lenders must find more effective ways to reach their target audience. Direct mail works but is only as good as the data and message you're mailing. And truly, it doesn't matter what market conditions are if you have a rock solid process.
So go flex your lead gen game, Joe!
Monster Lead Group is a powerful combination of data scientists, mortgage industry thought leaders, and revolutionary direct mail experts.We uncover high quality leads, send direct mail, and provide inbound call coaching. Plus, our continuous campaign improvement increases conversions. Monster Lead Group's all-encompassing solution takes you from beginning to end, in constant pursuit of a successful sale.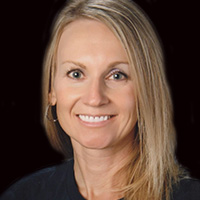 Kim Peterson is the Content Marketing Manager for Monster Lead Group, a pioneer of martech for direct mail. Kim invested 10 years in the lending and appraisal industry in Nevada and California and now spends her time researching and writing on mortgage marketing and technology. When not typing away on her Macbook, Kim is training for her first Spartan Race and eating her favorite post-workout recovery food: hot chocolate chip cookies.