No Lead Wasted: Capitalizing On Your Mortgage Leads
Every industry has a set of requirements that makes up their perfect prospect, and a lot of time, effort, and money is invested into cultivating a robust lead generation machine to attract and find them. The mortgage industry is no exception.
With all that effort spent, the need to capitalize on as many mortgage loan and refinancing leads as possible is of course obvious. It is crucial to be able to recognize and connect with consumers who may be looking for a new mortgage loan in the coming days, whether actively searching or not—and it's especially important to connect with them early in the decision cycle.
In the shifting market that we are currently facing; the housing market being unprecedented, rates increasing and continuing to do so, makes the need all the more important to have a powerful system in place so no lead goes to waste.
What's in the way?
Not being able to respond to leads quickly, whether due to technological challenges, overworked loan officers, or a variety of other factors can leave qualified and interested leads vulnerable to be missed and possibly captured by competitors. Loan officers have more to handle than tracking down and calling leads, cold calling can be difficult if the lead hasn't been warmed up, and they would rather deal with the warm leads that are ready to move forward, or are at least enticed to learn more.
Mortgage lenders want to expand, and taking advantage of leads and growing is the best way to do so, but you can't expand without hiring more team members, and you can't hire without the growth that lead capitalization can create. It simply creates a vicious cycle. The best way to filter through leads to only the most qualified and interested is by utilizing well-trained representatives in a contact center that spend their time dialing and connecting with these leads, to then generate live transfers to their loan officers allowing them to focus on the very best mortgage prospects.
What are the options?
The question is, do you build that team of representatives in-house or do you consider various outsourcing options?
To do so in-house takes investing in the necessary technology needed to run contact center operations, as well as developing the processes and manpower it takes to successfully recruit, hire, train, and manage a sizable enough team to make it worthwhile, which is a sequence that forever repeats. Setting up your own call center gives the feeling of control and customization which every company desires, and doing so can be easy enough for larger organizations, but for smaller lenders looking to grow, in-house options aren't always simple and straightforward.
Call Center outsourcing on the other hand has the power to serve as an extension of your company, allowing you as a lender to expand without having to immediately hire new personnel. Mortgage call center services and features help you figure out which mortgage leads are suitable depending on your credit and income requirements, so you don't spend energy and time pursuing people who won't be approved, and it will simply weed out those who just aren't interested.
Outsourced call centers also offer advanced customized analytics and reporting to assess which of the contacted mortgage leads were genuine, qualified, and moved forward in the loan process. This in turn helps lenders reevaluate their lead generation tactics and recalibrate as needed quarterly, monthly, or even weekly to continue funneling only the best leads into the system to be qualified further, continuing to enhance the opportunity for growth.
Outbound Calling and Lead Qualification
Reaching out to potential prospects is an integral part of any sales process. You have to get to leads fast and first, all while continuing to work them down the sales funnel. Partnering with a call center that specializes in lead qualification and prospecting, can make that process even quicker, all while making sure no lead is wasted. Their systems are set to contact leads several times at optimal follow-up instances to fully capitalize and increase likelihood of conversion.
It can be as simple as setting up a script, providing a steady stream of your leads, and letting the well-trained call center agents work on sifting through to the very best, and them transferring those qualified leads to your loan officers to seal the deal. It's a numbers game, and call centers have the capability to set your company up to win.
Inbound Calls and Customer Service
On top of the outbound calling, handling inbound calls distracts and keeps loan originators from other essential duties, slowing down the overall process which continues to allow cracks that leads can slip through. Every company enjoys receiving calls from current and potential customers who are interested in gathering more information, but if they can't reach a live person, 70% of clients hang up the phone out of frustration. To ensure that no call remains unanswered, utilizing a call center either in-house or outsourced will help make sure connections are made. A missed call is a missed revenue opportunity, and finding ways to cut that down is essential.
When the volume of calls becomes so high that it disrupts your business's everyday operations, collaborating with an outside call center to help triage and qualify the inbound calls and direct them to the necessary department is beneficial for all, cutting down on hold times and frustration. It's critical to create and polish your brand among a sea of mortgage lenders, but it's equally critical to provide superior customer service to the competition.
This frees up your team to concentrate on what they do best: closing on more mortgage loans and refinances. Call centers have become a fixture in the mortgage industry as a way to capitalize on mortgage leads, allowing mortgage experts room to seek new ways to generate leads when interest rates increase and loan volume declines.
Outsourced call centers put a premium on excellent customer service and strive to provide the best possible customer experience, all while being full representatives of your company and your brand. The clients are handled as though they're the only ones they have seen from initial contact to transfer to a loan officer, and they recognize that providing excellent service is critical to client happiness.
The Value of using Call Center Outsourcing
Working with outsourced call centers can benefit your company in a variety of ways.
You'll save both time and money: Outsourcing the customer contact management process lets everyone in the organization focus on what they do best: running your business. Without the distraction of dealing with phone queries and prospecting, you can concentrate on what you are doing effectively as individuals and as a company.
Increase the sales: The call center agents, whether inbound or outbound, have the knowledge and training to persuade consumers to move forward. They can readily adapt their knowledge into your particular industry environment as they will be thoroughly trained to your specifications and needs. Never being a one-size-fits-all outsourced option, they invest in and customize for your company as much as you do.
Quality Assurance: Staying in business in today's hyper-regulated world necessitates doing things the "correct way." Compliance standards are readily trackable when using the call center model since you can manage the script and check adherence. The cutting-edge technology, and professionally educated skilled agents representing a mortgage lender are the features that provide strict quality control methods.
Lead Verification: Call Center solutions provide the opportunity to monitor and validate prospects with accurate and valid representation. This helps with:

Confirming queries and requests for information as soon as possible, within even minutes.

Determining which prospects are qualified and which are not.

Filter qualified prospects based on particular requirements and have them quickly transferred to your own loan originators, which in turn increases the number of closes.
All That's Important
Whether you have the capability and resources to build your own call center team or are looking for options to outsource those processes, the main focus is that utilizing a call center and making those connections quickly is an effective way of making sure all of your hard-earned mortgage leads are fully worked over.
In today's shifting mortgage landscape, with so much uncertainty still in the days ahead, keeping in front of the trends and already having a plan and process in place to continue capitalizing on your leads and setting up your team for success is a proven way to navigate any unpredictability in the market.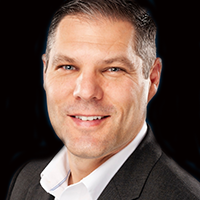 Rob Bayer is President at Anomaly Squared. An innovative leader in the Customer Contact Center Services Industry, the company exists to help businesses thrive. More than just a call center, Anomaly Squared focuses on lead qualification, sales lead management, and pre-screening services. The company is headquartered in Greensboro, NC and currently employee several hundred representatives working both on-site and remotely, allowing it to partner with its clients in strategically growing their business by outsourcing their call center services through Anomaly Squared.