The pandemic has impacted many industries in both positive and negative ways, and the appraisal industry is no exception. A type of desktop appraisal was introduced into the mortgage process in March of 2020 as part of the GSE's initial response to COVID-19 restrictions, whereby the COVID Flexibilities allowed for qualifying appraisals to be completed without a physical in-person inspection through early 2021, thereby protecting the health and ensuring the safety of all parties involved.
But many lenders were apprehensive about this alternative appraisal methodology because of the uncertainty surrounding how long it would be accepted by the GSEs. While some hopped on it right away, others were slow to make the change to a new valuation process fearing they would just have to switch back to the old process with little notice.
The Dawn of a New Era
In January of this year, Fannie Mae announced it would be including a desktop appraisal option beginning in March 2022. Freddie Mac followed suit and made its own announcement in February. The intent was to alleviate volume bottlenecks by streamlining some of the more straight-forward appraisals with the desktop process, thereby allowing for more appraiser capacity to tackle the bulk of the appraisals that do not qualify for desktops.
The requirements for loans to qualify for the desktop option are as follows:
Includes a complete subject property address
Is a purchase transaction
Is secured by a one-unit principal residence
Has a loan-to-value (LTV) ratio less than or equal to 90%
Receives an Approve/Eligible recommendation from DU
As I stated at the outset of this article, the pandemic has ushered in both positive and negative impacts, and that holds true for these new appraisal rules as well. While the intent behind them is well meaning, and the mortgage industry stands to reap many benefits from embracing this new process and its associated technologies, there are several misconceptions that need to be addressed.
"If a desktop appraisal is selected, the appraiser must include a floorplan exhibit in addition to all other required exhibits per the Selling Guide." – Fannie Mae
Misconception #1: Any Professional Floorplan will suffice
A detailed floor plan takes a sketch (which is most often provided) a step further by including interior walls, doorways and stairwells, all necessary dimensions, etc. Some industry experts have suggested that floor plans would be available for most new construction properties, where the builder would provide the floor plan to the real estate agents which could be passed along to an appraiser for a desktop assignment. However, this won't always be the case. Even professionally generated floor plans from builders often do not include 100% of what is required.
While it is true that a previous floor plan can be used for a desktop appraisal, it can ONLY be used if it is accurate and representative of the current state of the property. It also must meet the requirements in the Exhibits for Appraisals section of Selling Guide B4-1.2-01, Appraisal Report Forms and Exhibits. Therefore, if a property has undergone any alterations that impact measurements, room flow, or fenestration, the previous floor plan cannot be used.
The good news is, if you need a new floor plan, you can get an accurate one quickly with 3-D scanning property data collection technology. The digital solution Class Valuation offers gives the appraiser a high-fidelity digital twin of the subject property with the required floorplan, 2-D images, and all property characteristics often overlooked in discussions related to this product. Through a standardized, repeatable process, all data and home measurements are captured using photogrammetry and LiDAR to ensure consistency and accuracy.
Benefit: Knowing the applied technology provides a standardized, authenticated and repeatable process to capture the property characteristics instills greater confidence for the appraiser and the lender. Lenders will see a significant benefit from increased quality as well.
Misconception #2: I have an acceptable floorplan, so additional data collection isn't necessary
So, let's say you have a perfect floorplan that meets all requirements and is an accurate representation of the current state of the home – is the appraiser able to complete the report?
Not necessarily… Beyond the floorplan, there are additional image requirements, and the appraiser must have enough information to understand the condition of the property and all property characteristics (both positive and negative) that contribute to the value without the use of assumptions. There are various ways appraisers can collect this data, including working with real estate agents and/or the homeowner to have their questions answered. However, any information provided by an interested party must be verifiable by a disinterested source. The use of certain third-party technologies to image the property, collect data and generate floorplans are acceptable in this process.
While there are limited ways appraisers can go about collecting and/or verifying this information, it can be most easily accomplished by using Class Valuation's 3-D property scanning and virtual inspection technology. With one scan of the property, we can provide a full suite of authenticated source data including:
A digital twin of the property including a virtual tour of the interior and exterior
A highly detailed and accurate ANSI-compliant floorplan
Spatial context of any contributing positive or negative factors
High-quality custom 2-D photos for use in reports
A standardized virtual inspection presentation for streamlined appraisal analysis
Feature and asset tagging to capture data about assets within the home (even including year, make, and model of major appliances)
Geocoding and time-stamping
Complete visual record of the collateral
With a comprehensive suite of authenticated source data, the appraiser can be confident that they have absolutely everything they will need to develop a reliable value and a comprehensive report for any type of appraisal that is needed—desktop or otherwise.
Benefit: Our technology supports the GSEs requirements as well as the specific data appraisers need to be confident that they are rendering supportable opinions of value.
Misconception #3: Desktop appraisals aren't as comprehensive as traditional appraisals
When you order an appraisal, you are basically asking for a comprehensive understanding of the full value of a property, as well as what attributes were considered to arrive at that value, and what attributes were NOT factored into that value. Many people mistakenly believe that desktop appraisal reports will not provide comprehensive information and are, therefore, not transparent. This simply is not true. Desktop appraisals are not intended to be a lesser view into the property, but just an alternative process to collect the necessary data.
Furthermore, with Class Valuation's Digital Appraisal solution – which is being used to support Desktop Appraisal orders, offers a comprehensive data suite to support a reliable valuation – so you can fully understand why decisions were made.
We believe lenders, and all downstream stakeholders, should have the same view of the property as the appraiser – meaning access to ALL the data, not just the data the appraiser chose to include. Our Digital Appraisals provide just that.
When a consumer asks, "Did the appraiser consider the beautiful bathroom remodel? There are no photos of it," or "Did the appraiser consider that gorgeous view of the mountains? It is not mentioned in the report," – these questions could trigger revisions or fact checking which could delay the process. But if 100% of the raw data is available, as is the case with our Digital Appraisals, all parties see the same thing the appraiser saw and have a clearer understanding of the calculated value.
Benefit: When supported with the right technology, Digital Appraisals and Desktop Appraisals offer completely comprehensive data to the appraiser, lender, and all stakeholders to provide complete transparency through the entire process.
While the pandemic wanes, the mark it has made on the appraisal industry – the shift to relying more on technology to verify accuracy – cannot be disputed. Though some hesitancy and apprehension still exists, the new appraisal rules are demanding the eventual acceptance of much needed technological advancements that will ultimately improve efficiency and accuracy, in the appraisal process today – and into the future.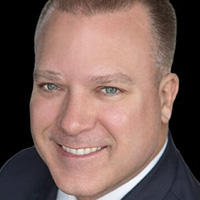 John Dingeman is a Certified Residential Appraiser in 11 states, a Registered Property Tax Agent in Arizona, and a Qualifying and Continuing Education Instructor for multiple course providers. Dingeman is the Past President of the National Association of Appraisers and the Coalition of Arizona Appraisers. He has also served on several boards, including the Arizona Board of Manufactured Housing, Phoenix Village Planning Committee, Homeowners Association and a charitable organization supporting foster children in Arizona called Arizona Helping Hands.