Editor's Note: First American Docutech Integrates With MortgageHippo To Power Disclosure eSignatures
First American Docutech, a provider of document, eSign, eClose and print fulfillment technology, and a member of the First American family of companies, has integrated its Solex eSignature solution with MortgageHippo's digital mortgage platform. Now, lenders can enable their borrowers to eSign mortgage disclosures via a single sign-on experience by using MortgageHippo, a consumer-centric no-code/low-code digital lending platform, and First American Docutech.
Borrowers and lenders will appreciate the convenience of the simplified systems and secure access to disclosures and eSignature functionality available through the MortgageHippo platform. The flexibility of MortgageHippo's no-code/low-code platform and the seamless integration of First American Docutech's digital document workflow provides users with a more secure, faster, and cost-effective process for delivering and eSigning mortgage disclosures.
"Our mission at First American Docutech is to digitize and accelerate as much of the lending workflow as possible," said Emily Shapiro, COO of First American Docutech. "Our integration with MortgageHippo not only makes the disclosure process faster and easier, but also compliant and secure."
MortgageHippo's newly released platform provides a comprehensive suite of web- and mobile-ready products that is highly configurable without the need to write new code and delivers an intuitive experience for both borrowers and lenders. The integration of First American Docutech's Solex eSignature platform provides borrowers with a comprehensive solution to generate, deliver and fulfill mortgage disclosures.
"Lenders must deliver a smooth digital experience to remain competitive, and a seamless workflow between application, underwriting and eSigning of the loan documents is critical to meeting those expectations," said Valentin Saportas, CEO at MortgageHippo. "First American Docutech will provide our lenders with convenient and secure loan document eSignature services that can increase eSignature adoption and avoid the extra cost and delay of mailing printed disclosures."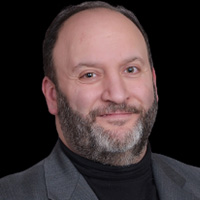 Tony Garritano is the founder at PROGRESS in Lending Association. As a speaker Tony has worked hard to inform executives about how technology should be a tool used to further business objectives. For over 20 years he has worked as a journalist, researcher and speaker in the mortgage technology space. Starting PROGRESS in Lending Association was the next step for someone like Tony, who has dedicated his entire career to providing mortgage executives with the information that they need to make informed technology decisions to help their businesses succeed.