Editor's Note: MBA Praises Interagency Task Force On Property Appraisal And Valuation Equity (PAVE) Action Plan
MBA President and CEO Bob Broeksmit, CMB, has spoken out in support of the Interagency Task Force on Property Appraisal and Valuation Equity (PAVE) Action Plan.
"MBA welcomes the release of the report of the Interagency Task Force on Property Appraisal and Valuation Equity (PAVE), which provides a detailed and comprehensive action plan to combat appraisal bias. While the role of mortgage lenders in the appraisal process is limited by design, MBA and its members are committed to working with policymakers and other stakeholders, including appraisers, to develop solutions that ensure borrowers receive a fair and accurate estimate of the value of their homes," Broeksmit says.
"MBA and its members have made improving the appraisal process a top policy issue, and have prioritized it both as part of our CONVERGENCE initiative to promote more sustainable, affordable housing for minority and low- to moderate-income families and communities, and as part of our Building Generational Wealth Through Homeownership campaign.
"We appreciate the work that the PAVE task force has undertaken to document the historical foundations of inequitable property valuations and to identify ways to address problems in modern appraisal processes. Many of the initiatives announced today can be an important step in the fight toward eliminating biases, improving appraisal accuracy, and opening access to more affordable, sustainable homeownership opportunities for minority borrowers.
"While the report notes that many of the reforms can be put in place under existing authorities, it will be important for Task Force agencies to provide ample notice and comment opportunities for stakeholders during the implementation process," Broeksmit concludes.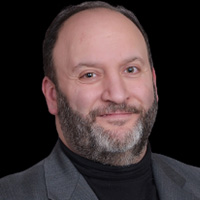 Tony Garritano is the founder at PROGRESS in Lending Association. As a speaker Tony has worked hard to inform executives about how technology should be a tool used to further business objectives. For over 20 years he has worked as a journalist, researcher and speaker in the mortgage technology space. Starting PROGRESS in Lending Association was the next step for someone like Tony, who has dedicated his entire career to providing mortgage executives with the information that they need to make informed technology decisions to help their businesses succeed.