Loan Origination Software Key To Handling Mortgage Application Wave
Despite an economy still weakened by COVID-19, mortgage applications have increased dramatically due to record low interest rates. In early September, Freddie Mac reported that the average 30-year interest rate fell to a record low of 2.91% with the 15-year rate clocking in at an even lower 2.46%. Fannie Mae estimates that this will drive the mortgage market to $3.14 trillion this year, the highest since 2003. 2021 could potentially see even higher volumes as rates are expected to drop as low as 2.8%.
The increased application volume is driven primarily by refinances, which made up 63% of the loan application volume in mid-September, according to the Mortgage Banker Association's Weekly Mortgage Applications Survey. However, Fannie Mae's new refinance fee, effective in December 2020, could reduce the refinance application volume.
Lenders are trying to accommodate the application surge by hiring more staff. However, adding staff is only part of the solution. To increase efficiency and the number of loans originated per employee, lenders also need user-friendly loan origination software that new hires can quickly learn to use. Even an increase in the average of loans per production employee per month from the current 2.7 to 3.0 would increase capacity 10% without adding staff.
Use Mortgage Software to Work More Efficiently
The right loan origination software (LOS) enables lenders to efficiently handle the mortgage application surge. By taking full advantage of functionality in a LOS and automating origination processes, lenders can save staff time, allowing staff to process more loans per month. Lenders should choose loan origination software that increases efficiency through seamless integrations with other mortgage software.
Integrations with Other Mortgage Software Are Essential
Most mortgage lenders use a combination of tools—including loan origination software, document software, and loan application portals—to automate the mortgage process. Loan data must flow easily between these systems in a secure manner that protects data integrity. Loan origination software that adheres to MISMO data standards allows the mortgage originator's loan origination software and technology partners to interface without a hitch.
Application Programming Interfaces (APIs) support integrations between software programs, facilitating automatic communication between systems for optimal use. An API that connects the LOS to other tools—such as the POS, document services, automated underwriting systems or compliance software—can help automate the entire loan origination process, saving time (by reducing manual data entry) and reducing mistakes caused by human error.
Lenders should choose loan origination software that integrates with:
Point-of-Sale (POS) platform. Many borrowers want to complete at least part of the mortgage application process online. According to a Fannie Mae® survey of 3000 recent homebuyers, 72 percent of homebuyers prefer to complete the application online, and 70 percent prefer to submit documents online. Despite this preference for a digital application process, most borrowers want personal interaction during complex or critical steps. Sixty-five percent of survey respondents want their loan officer to explain mortgage terms or options, and 58 percent want someone to help them review their final documents.
Having a POS that integrates directly with the LOS streamlines the transfer of loan information between the application, underwriting and origination processes. A web-based POS integrated with the LOS makes it easy for loan officers to communicate with applicants and help them complete the application (human touch), order credit reports and generate disclosures. The POS should be able to easily transfer loan application information directly into the LOS, giving the home office immediate access to the loan data for processing and reducing the risk of manual entry errors.
Web applications. Borrower-facing web apps make it convenient for borrowers to complete their loan application, attach supporting documentation, and view disclosures and loan status updates online. Mobile-responsive web apps save time and money by reducing the time loan officers spend tracking down missing documentation and fielding phone calls from borrowers requesting loan status updates. Staff can instead focus on helping the borrower with complicated parts of the application or moving to underwriting more efficiently.
Settlement services. The best loan origination software saves time spent ordering and securing settlement services. Standard MISMO interfaces make it quick and easy for lenders to order fulfillment services—such as credit reports, appraisals, flood, mortgage and title insurance, documents, and surveys—online from any MISMO-compliant provider.
Mortgage servicing software. Integration between the LOS and mortgage servicing software provides seamless dataflow between the two systems and eliminates time-consuming data re-entry. When a lender's LOS and servicing software are integrated, information flows easily and accurately between loan originators, servicers, and borrowers, improving efficiency and data consistency.
Compliance check functionality. Keeping up with frequent regulatory changes is one of the most time-consuming burdens facing lenders today. To maintain compliance, lenders must be sure loans meet regulatory requirements and must report accurately to required agencies. The best loan origination software helps lenders meet key compliance requirements, including Home Mortgage Disclosure Act reporting, fair lending tests, Qualified Mortgage standards and investor requirements. Lenders should choose an LOS that facilitates compliance by using business rule engines that run compliance checks throughout the loan application, underwriting and closing processes. Lenders can either select LOS platforms with built-in compliance engines, take advantage of compliance auditing from their document services provider, or use a third-party compliance software interface.
While handling the mortgage application surge may sound like a nice "problem" to have, lenders must be prepared to manage the increased workload. Lenders can work more efficiently by using loan origination software that integrates with other mortgage software to automate the entire origination process.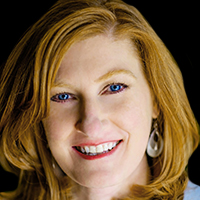 Jennifer Cagle is VP of Loan Producer Product Development for FICS® (Financial Industry Computer Systems, Inc.), a mortgage software company that provides cost-effective, in-house mortgage loan origination, residential mortgage servicing and commercial mortgage servicing software to mortgage lenders, banks and credit unions. FICS' software solutions provide customers the flexibility to choose an in-house or cloud hosting solution. The company also provides innovative document management, API, and web-based capabilities in its full suite of products.