Podcast: What Happens After The Acquisition
Welcome to the Lending Buzz, the podcast that gives you the latest news, trends, insights and strategies to help you grow your business.
First up, in The My Take Section, I express my candid views about the strategy behind the acquisitions of Ellie Mae and Optimal Blue.
From there, In The Spotlight Section Special Guest Bob Jennings, Chief Executive Officer of ClosingCorp, discusses what happens now that his company has successfully acquired WESTvm, an innovative order management solution.
Check out the conversation here:
Featured Podcast Sponsor: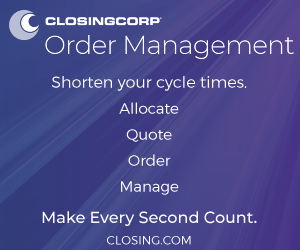 The Place for Lending Visionaries and Thought Leaders. We take you beyond the latest news and trends to help you grow your lending business.