Process Improvement Column: Evolve Mortgage Services' Releases eMod Product To Support Remote Online Notary Transactions
Evolve Mortgage Services, a provider of on-shore outsourced mortgage services and a complete software platform to support full digital eMortgages, announced that its SMART eNotary solution now includes Remote Online Notary (RON) for loan modifications. The enhancement comes in anticipation of the wave of home loans exiting forbearance and an increased need for social distancing due to the Delta variant.
Evolve helps mortgage servicers rapidly expedite modification approval and execution capacity to give their borrowers a secure online environment to review, electronically sign and digitally notarize loan modification closing packages. As a result, there are fewer errors, the availability of automated validations and increased efficiency, as well as an improved borrower experience.
The eModifications integrate with servicing and analytics systems, auto populating documents with loan modification data. Documents are posted to a secure website within minutes of the borrower selecting the loan workout program. Borrowers receive a secure email notification with a link to immediately review the documents.
In June, the CFPB issued new regulations establishing temporary special safeguards to help ensure borrowers have enough time before foreclosure to explore their options, including loan modifications. The new rules take effect on August 31, and Evolve's eModifications will make it easier to track and prove electronic evidence of compliance.
Black Knight recently reported that 1.86 million borrowers actively remain in forbearance as a result of COVID-19. By the end of this year, 65% of forbearance plans will expire. "With the bulk of expirations now coming earlier than anticipated, servicers face mounting operational challenges related to such a large volume of complex, post-forbearance loss mitigation efforts," Black Knight noted in the report.
"Borrowers who are exiting forbearance but don't have the funds to make up the missed payments will have the option of modifying the terms of their loan," Evolve Mortgage Services EVP of eMortgage Strategy, Tim Anderson said. "We want to make it as easy as possible for our servicer-clients' borrowers to complete a loan modification quickly and easily from the comfort of their couch."
A recent surge in the number of Delta variant cases prompted the Centers for Disease Control and Prevention last month to issue updated interim public health recommendations, including masks for fully vaccinated people in indoor settings.
Given the rise again of social distancing protocols, borrowers and notaries public might prefer to avoid in-person meetings, Anderson noted.
With Evolve's recent acquisition of E-Notary Seal, RONs can be a part of the eModification process – eliminating all paper, time and cost of having to schedule face-to-face in-person paper notarizations. "With the potential for new social distancing measures, RON capabilities for consumers are essential," Anderson added. "We are proud to help our servicer clients during this difficult period."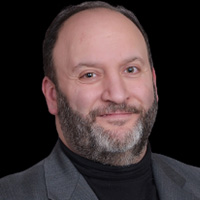 Tony Garritano is the founder at PROGRESS in Lending Association. As a speaker Tony has worked hard to inform executives about how technology should be a tool used to further business objectives. For over 20 years he has worked as a journalist, researcher and speaker in the mortgage technology space. Starting PROGRESS in Lending Association was the next step for someone like Tony, who has dedicated his entire career to providing mortgage executives with the information that they need to make informed technology decisions to help their businesses succeed.