Real Estate And The Economy: Prospects For 2022
It quickly became apparent during WFG's 4th Quarter "Economic Outlook & Title Insurance Webinar" that there is significant apprehension about what's ahead for the title industry.
Since 2020, the webinar, featuring WFG National Title Executive Chairman and Founder Patrick F. Stone and Economist Bill Conerly, has allowed title agents and other real estate professionals to submit questions directly to these thought leaders.
Concern about the global economy surfaced in the first question, which Conerly addressed.
"The global economy looks poised for growth," Conerly said reassuringly. "The dominant theme I see going into 2022 is strong spending. State and local governments will be spending; businesses are flush with cash and want more equipment, computers, and machinery, so they'll be spending. And while certainly some families and individuals are hurting, in the aggregate consumers have a lot of money, more than they had before the pandemic, and they will be spending."
Asked about inflation, Conerly confirmed that it is accelerating and that, "we're going to have persistent inflation for a few years. I think that at some point in the next year, the Fed will not only taper bond buying but begin raising short-term interest rates in 2022, and begin nudging up long-term interest rates, perhaps in 2023. We know they're not going to stay at these historical lows much longer."
Stone addressed what inflation might mean for home prices.
"I have never seen a wider range of prediction on anything than on house prices next year," he began. "We know that demand will exceed supply for the foreseeable future and that puts upward pressure on prices. There are some really prominent economists predicting prices will rise by four to six percent, and some equally prominent economists predicting a 14 to 16 percent hike."
Stone placed himself among the five-percent forecasters.
"So, there's no bubble," he continued confidently. "This appreciation has been demand-driven, and there is no product risk and very little credit risk. About 99 percent of all homes now have positive equity. If you go back to the lead-up to the Great Recession, we had subprime mortgages and all kinds of stated-income products. Loans were going to people who couldn't repay."
Conerly added that when he and Stone started these conversations a year before that he just assumed "the mortgage rate was a fixed markup over the 10-year treasury."
"That was not the case early on. The whole mortgage brokerage industry needed to ramp up its capacity," he explained. "Now that they have greater capacity, the industry has been doing more. I think that they will push mortgage rates down relative to the 10-year bond – maybe a percentage point higher than where we are now in fourth quarter 2022."
A question followed about forbearance and foreclosures, and if we would see anything resembling the foreclosure volume that kicked off the Great Recession.
"Remember," Stone said, "there were 3.5 million foreclosures in the two-and-a-half years following the Great Recession. The forbearance program has given people more time, and during that time their homes appreciated significantly. So very few homes out there are underwater from an equity point of view.
"There were over 1.4 million homes in forbearance, but homeowners now have more options," he continued. "So I estimate that about 300,000 of them – less than ten percent of Great Recession numbers – will go to foreclosure, and I think we'll see that during the first half of 2022."
In response to the apprehension over how a drop in refinancing business, which was a major part of the lending volume surge over the two pandemic years, Stone outlined what he believes will happen in that market.
"I think a cautious estimate — one that is in line with what the usually reliable Fannie Mae is predicting — is that refis will drop about 40 percent this year," he said. "But that will still mean they account for 20 percent of all volume. Only one time since 1991 have refinances accounted for less than 20 percent of premiums written."
Regarding the resale market in 2022, Stone projected it will be close to its 2021 numbers, with perhaps a slight decline that, "will hardly be noticeable."
"So next year's going to be another good year," he concluded.
Finally, in response to questions about the long-term viability of our industry, Stone expressed confidence that "the title industry is secure," and that "title agents will remain very pertinent to the real estate process, especially east of the Mississippi."
"This still is a highly regulated business, in which each state's business practices and regulations are different," he said. "Also, in secondary and tertiary markets it's really hard to provide the service without having somebody on site."
However, he emphasized that "success and security will go to the agents and agencies that keep up with changes in technology, cybersecurity, and other aspects."
"There are many excellent ways to stay current, at the top of your game, and be lowering your operating costs by moving fixed costs to variable costs, and staying abreast of technology developments," he said. "And this is a little bit of a commercial, but you can automate a lot of your processes and outsource a lot of your business through our WFG Blocks program, and get great insight from our WEST Marketing Technology Directors.
"One thing you don't want to do is sit back and wait to see what happens," he continued. "You don't have to be ahead of the herd, but you want to make sure that you're staying abreast of what's happening and can adapt quickly.
"Anyway," he concluded, "I don't see the title agency business going away in any fashion for a long, long time."
To view WFG's Q4 2021 webinar, click here.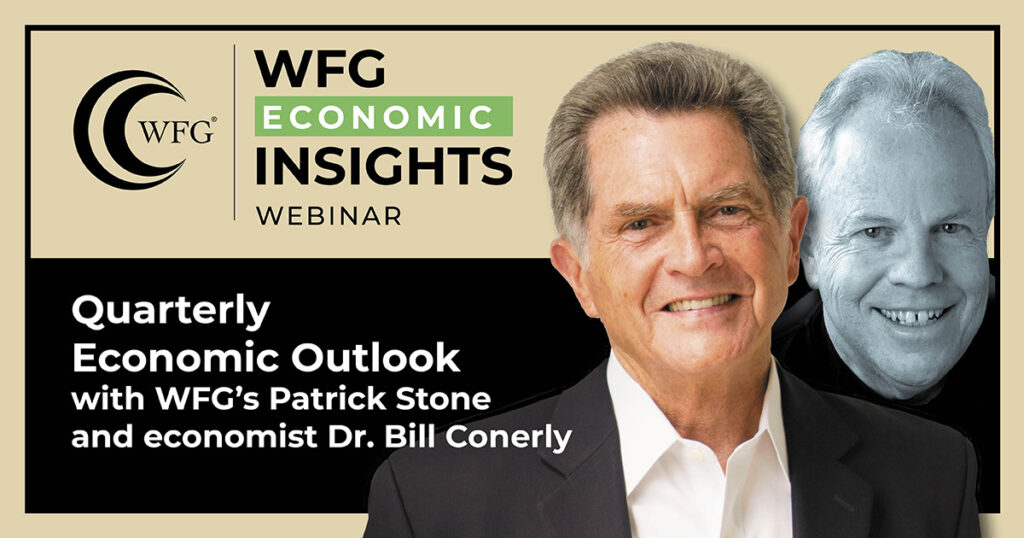 The Place for Lending Visionaries and Thought Leaders. We take you beyond the latest news and trends to help you grow your lending business.