The 2019 Most Powerful Women In Fintech Award Winners Are …
In today's hyper-connected world, organizations must constantly evolve to offer quick, convenient, and reliable service. The financial services industry is no exception. The rise of Innovative FinTech is a perfect example of how this new reality is reshaping the way we think. And women are playing a pivotal role. These women are not just influencers, they are leading the way. As such PROGRESS in Lending is honoring The Most Powerful Women in FinTech today. Here are the Top 30 women that are reshaping Financial Services FinTech today:
SUSAN ALLEN
Head of Product
Experian Mortgage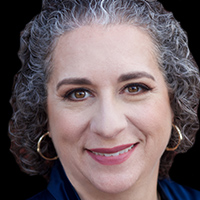 Susan is a mortgage innovator who has recently been named head of product for Experian Mortgage. Allen joined the company this year with 25 years' experience as a risk management and product leader. She is recognized as an industry expert on mortgage data and analytics, property valuation, and risk management. In her role, Allen will be responsible for product strategy and execution of Experian's suite of solutions for the mortgage industry.
"At Experian, we want to support a modern mortgage experience through data, analytics and empowered consumers," said Michele Bodda, general manager Experian Mortgage. "We're improving the current experience by reducing time from mortgage application to close, mitigating fraud and digitizing processes. I'm confident Susan's leadership will be a tremendous asset to our team and our mission."
Allen has previously worked with CoreLogic, JP Morgan Chase and General Motors Acceptance Corporation. She is a patented inventor who has launched award-winning risk and analytics solutions.
---
CHRISTINE L. BECKWITH
President & Chief Operating Officer
20/20 Vision for Success Coaching & Consulting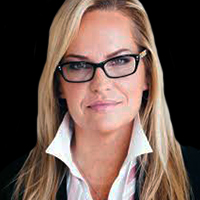 Christine has been the senior executive leader of sales organizations, lastly AnnieMac Home Mortgage where she oversaw both the sales & the technical aspects of many financial tech platforms including but not exclusive to the CRM, POS & other Educational tech platforms used for training.
She is at the cutting edge of all things fintech in this industry, speaking and writing for the leaders who are also developing, promoting and managing new fintech. Christine served on the Progress in Lending Fintech advisory in Washington DC and of course she is on the cutting edge of Social Media where Christine serves as an industry expert and has spoken this year for Gary Vaynerchuk, the MBA and Housing Wire on these topics.
---
LISA BINKLEY
SVP, Business & Product Development
National Credit-reporting System, Inc.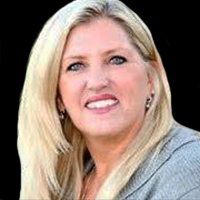 Lisa Binkley is Senior Vice President at National Credit-reporting System, Inc. (NCS), where she is responsible for mortgage solutions and business development. With over 30 years in the mortgage space, Lisa understands all lending disciplines and mortgage processes from a practical user level. She is a well-known quality assurance and business technology expert with the knowledge that spans from origination and underwriting through quality control and risk. With small to midsize lenders in mind, her vision to craft a practical roadmap has led to streamlined loan manufacturing workflow, improved automated technologies, and efficient implementation that saves originators and investors both time and money.
Ms. Binkley starting her career in the mortgage industry in 1987. By 1994 she was working for a top 20 lender where she quickly achieved leadership status as a risk management expert. During that time, Lisa was instrumental in pioneering the country's first pre-funding fraud investigation unit, effectively paving the way for pre-funding fraud and quality investigation long before it was required by Fannie Mae and Freddie Mac. She was responsible for transitioning the investigative unit from a single account with manual selection processes to an online audit tool with backend databases, enabling real-time audit findings to be shared across 8 branches and 13 associates.
By 2006, she applied these visionary tactics with mortgage industry solution providers like Rapid Reporting (acquired by Equifax), IMARC, Platinum Data, and most recently, NCS. After 13 years of understanding the workflow process from a lender's perspective, Binkley dedicated herself to developing automated tools for risk management that kept technology and humans working in synergy to render quality, risk-based decisions on all loans. Under Binkley's tenure, these concepts helped to increase customer count and revenue exponentially by 900% within three years.
While at Rapid Reporting, Lisa played an essential part in the development and beta rollout with the IRS IVES program and automated SSA-89 program in 2007. After being acquired by Equifax, she also created its Wholesale Broker/Correspondent Network Tax Transcript Program. Before its implementation, originators and their upstream investors ordered separate tax transcripts. Her solution allowed the originator to order one tax transcript that could easily be transferred to their investor. This program saved originators days to closing, upstream investors extra product fees, and decreased overall approval time for closing/purchasing loans.
---
SUHA BEIDAS ZEHL
EVP, Technology Services and Chief Information Officer
Guidance Residential, LLC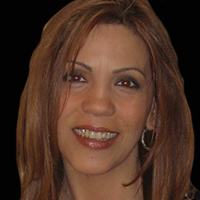 In her 30+ years of experience, Suha has worked for several international and domestic companies in Education, Consulting and now Financial Services. She has experienced first-hand the evolution of technology (not just FinTech): from the early days of simple web-based platforms, to today's highly scalable, extensible and fully integrated end-to-end digital mortgage solutions. Suha has been with Guidance Residential since its inception in 2002, with the exception of a two-year hiatus in 2015; and in those 17 years, Guidance has grown significantly, year over year (17,000%+), becoming the nation's leading faith-based Islamic home finance provider for this niche market of underserved families in 33 states. Suha leads a small team of ten software and support engineers, making strategic decision, executing the company's vision, and developing innovative solutions that engage and delight customers. Suha has built and led collaborative, cross-discipline teams focused on delivering enterprise solutions that streamline and automate workflows, bringing new features to an otherwise obsolete, and highly manual process.
To date, FinTech has helped modernize back office operations with solutions like automated data verification (data from the source). A mindset shift took hold in 2016 as organizations, like Guidance Residential, began to take a more customer-centric approach and applying FinTech methodology to their product design and innovation. FinTech has fundamentally transformed the industry and it will continue to disrupt and reshape this ecosystem as companies introduce more machine learning, artificial intelligence, blockchain, business intelligence, predictive analytics, and other innovations to differentiate themselves and gain the competitive advantage to attract, and retain, their customers for life.
---
AMY BRANDT
President/CEO
Docutech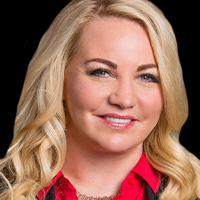 Amy Brandt is a highly accomplished entrepreneur and senior executive with a track record of over 20 years of success within the mortgage, software, tech, aerospace and financial services industries. Since joining the Docutech team in May 2017, Amy has driven the company's strategic vision and leads its growth initiatives by adding new products, entering new market segments and seeking strategic acquisitions. She also provides leadership to all aspects of daily operations, including product development, sales, partner integrations, and customer satisfaction.
As president and CEO, Brandt spearheaded Docutech's continued growth, playing an instrumental role in many areas, including the development of the company's eClose product and strategic partnerships, the expansion of its operations into a Scottsdale, Arizona, office and further success in sales and customer support. In addition, Brandt implemented 27 new clients and grew revenue approximately 40% in a down market; expanded Docutech's product reach from primarily mortgage into consumer lending, servicing and other types of documents; lead through the transition of the company from its founder and CEO of 25 years; built a high performing leadership team; and transformed the development teams to an Agile Methodology.
Before joining Docutech, Brandt was the president of originations and corporate technology at New Penn Financial, where she oversaw all origination channels, including direct to consumer products, third party originations, retail and joint venture. Prior to that, Amy served as chief operating officer of Prospect Mortgage, where she enhanced day-to-day operations, resulting in a 40% reduction in operational costs. Before her time at Prospect, Amy was tenured as president and CEO at Vantium, where she was able to grow assets under management from $500 million to more than $4 billion while overseeing the acquisition of two companies.
---
MAYLIN CASANUEVA
Chief Operating Officer
Teraverde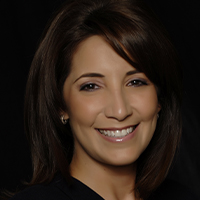 Maylin saw the ability to improve the way data is managed and used. She noticed lenders have so much data but the technology to enable executives to make informed decisions wasn't there. It's more than just data, or loan officer volume. Lenders need to dig deeply to see the actual patterns. With her experience she found the metrics that matter for lenders and found a way to leverage data from multiple sources to enable Mortgage Bankers to easily make well-informed decisions in real-time. The ability to easily identify and eliminate performance problems, waste, and revenue leakage is crucial, especially in today's challenging lending environment.
Therefore, Maylin developed Teraverde's Coheus profit intelligence platform for loan origination, operations, servicing, risk management and securitization, bringing together data from a variety of systems into a single, easy to use platform. In addition, she established a partner relationship with EllieMae to bring Coheus integrations to the EllieMae Encompass LOS, leveraging EllieMae's API and DataConnect infrastructure.
Her expertise has helped clients with $2 billion in private label securitization transactions in the past 12 months, using data management and data science to speed the securitization process, as well as improving profitability at over a dozen client business units. She has provided capital markets and product development thought leadership to Quicken, Angel Oak Mortgage, TD Bank and other lenders. Her command of technology and mortgage banking makes her a sought-after advisor in non-QM lending.
Her expertise in business process assisted over two dozen lenders in the past 12 months, in areas of origination, servicing and capital markets activities.
---
JODY COLLUP
CMO & COO
Global DMS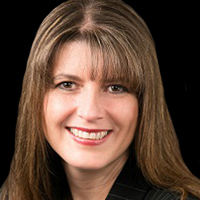 With more than 25 years of sales, marketing, operations and management experience, Jody Collup has dedicated the bulk of her career to working in the technology space within the mortgage industry. Jody currently serves as both CMO and COO of Global DMS, a leading provider of cloud-based valuation management software. Since joining Global DMS in 2013 as VP of Marketing, under her leadership, the company has made a number of achievements, innovations, and reached milestones that Jody has been integral in making happen.
Prior to Global DMS, Jody headed the marketing strategy at Calyx Software, Inc. While at Calyx, she successfully aligned sales with marketing while operating in a hyper-growth environment, establishing brand consistency and positive industry awareness behind the company and its solutions, as well as navigating through the mortgage post-crash downturn and reaching business sustainability. She was also instrumental in merging the synergies of Loan-Score Decisioning Systems with Calyx after acquiring the vendor in 2010.
Previous to Calyx, Jody spent six years at the American Heart Association as the Product Development Marketing Manager, where she managed all aspects of the department's product offering – including conceptualization, content development, creative development, production, and maintenance.
Throughout her career in mortgage technology, she has been involved with forming strategic alliances, facilitating game-changing integrations, introducing new technology innovations, driving solution adoption, and much more.
---
MOLLY DOWDY
Co-Founder
NEXT Mortgage Events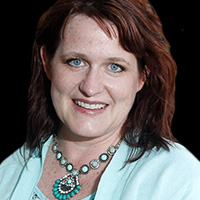 Molly has worked with fintech providers a la mode, Mercury Network and CoreLogic, and others focused on building effective marketing strategy and supporting business growth. She has been a Progress in Lending board member for the past six years, gaining exposure to a wide variety of fintech firms and technology solutions.
In 2018, Molly co-created NEXT Mortgage Events. NEXT is the only technology-focused conference for executive mortgage women. Each summit showcases multiple women technology experts as panelists and presents the latest solutions on the market. The events cater to women executives representing mortgage lenders of all kinds and sizes and attracts a diverse population of people aiming to change mortgage lending through financial technology. The objective of NEXT is to provide a reliable access point for gaining the knowledge and networks that yield limitless professional opportunities for women mortgage executives. NEXT was chosen as a winner of PROGRESS in Lending's 2018 Innovations Award and has achieved widespread industry recognition as an influential event for executives in mortgage lending and technology.
---
LORIE HELMS
Chief Information Officer
Covius Holdings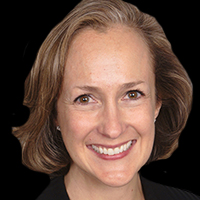 Lorie Helms has been in the FinTech industry for more than 13 years, providing technical solutions for lenders, servicers, investors and service providers. Throughout her career, she has managed the application development of loan origination systems, document generation systems, point of sale systems, rating and pricing engines, due diligence systems, vendor integrations and business intelligence platforms.
In her current role as Chief Information Officer at Covius, a provider of tech-enabled services for financial institutions, Lorie oversees the development of the company's internally developed systems including: document generation and management, due diligence, and loan modification. She oversees the team that builds custom technology solutions for financial institutions using a proprietary low code platform and manages critical third party systems to provide additional services such as, settlement services. Throughout her tenure, Covius has grown significantly, both organically and through several acquisitions including WALZ, a provider of regulatory compliance solutions, full-cycle critical document fulfillment and Certified Mail® Automation; PHH, the nation's largest private-label mortgage fulfillment provider; and ReQuire Holdings, a group of technology-enabled companies that provide compliance, quality assurance, lien release tracking and valuation solutions for both the residential and commercial real estate markets. Lorie played a crucial role both during diligence and post-acquisition of these companies in order to fully integrate resources, applications, infrastructure and data.
Recently, Lorie's team rebuilt one of the company's legacy proprietary platforms, which processed hundreds of thousands of transactions daily. The platform was struggling to handle the transaction volume and had extremely high support costs. When Lorie came on board, she evaluated the cost of upgrading vs. the risks, benefits and long-term savings of rebuilding the platform. Lorie worked with company stakeholders and the board to prioritize the rebuild and today the new platform is live and has significantly improved employee productivity, as well as reduced support costs. To promote collaboration and tech enablement, Lorie created an architecture committee with senior technical representatives from each of the company's divisions that regularly reviews critical projects that other divisions are working on to make sure that applications are designed in the most scalable and efficient way and that standardized design principals are in place.
As a key member of the Covius executive leadership team, Lorie contributes significantly to the company's mission, vision and values.. Lorie brings a culture of open communication and collaboration, both within the IT department and between IT and the rest of the company. She created a standardized process for requests to be submitted into IT, prioritization committees that review and discuss the ROI of any requests, and standard reporting that provides transparency to the business about how IT's time and funding is being spent. This has ensured that resources are focused on the most critical projects to the organization as a whole.
---
KELLI HIMEBAUGH
Director, National Sales
VirPack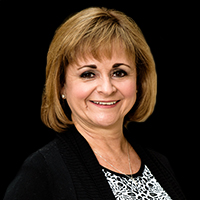 Kelli began her career in the mortgage industry in 2003. Prior to that, she worked in the modular homebuilding industry with two national factory homebuilders. She pivoted her work focus to the mortgage technology space in 2007 with a LOS vendor. In 2008 she joined Mortgage Builder Software. After two years in her sales role and increasing the customer base by 125%, she transitioned to a corporate role in Mortgage Builder's Southfield, MI headquarters.
Serving as Corporate Vice President, Kelli was responsible for carrying out the strategic plan of the Company and overseeing day-to-day operations including – performance of the management team within the company, Customer Relations, Product Roadmap, and Sales & Marketing. She was directly involved in developing corporate policy and communicating Mortgage Builder's mission and initiatives to its employees and customers. Other responsibilities included competitive market research and comparison to the Mortgage Builder offering. She appraised new product ideas, analyzed product requirements, determined return on investment, release schedules, and pricing strategy. Her responsibilities for customer success included organizing and hosting the company's annual user conference, focus groups and customer visits for education and product roadmap strategy.
In 2012 after playing a key role in increasing Mortgage Builders revenue by 46%, Kelli worked with Mortgage Builder's owner to perform due diligence and negotiation in the acquisition of two software companies (GCC Servicing and LoanXEngine). In 2014, Kelli then played a key executive role in the strategic acquisition transaction of Mortgage Builder by Altisource Solutions.
In 2016, Kelli joined the team at VirPack. Today she serves as the Director of National Sales and is a member of the senior management team. She is focused on delivering the VirPack solution to lenders of all sizes and plays a key role in the company's market strategy alongside VirPack's COO and Directors.
---
ANGELA HURST
SVP Strategy & Development
RES.NET and US Real Estate Services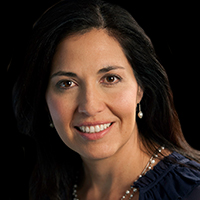 For more than three decades, Angela Hurst has approached the real estate and mortgage banking industries as a limitless pool of opportunity. With a combination of thoughtful leadership and diligent team building, Angela's style as an executive has been one of inclusivity, providing her the chance to create a borderless environment and help not only herself, but also others around her from falling into stereotypical labeling that comes in banking and in technology.
Building successful partnerships with vendors and fruitful relationships with clients has given Angela a unique perspective in understanding the challenges each face, and how best to solve them. She is an accomplished senior executive and thought leader with a lifetime of industry success under her belt. Angela has been able to leverage her extensive experience with business analysis, contract and vetting issues, and marketing and public relations as a valuable resource and asset for companies seeking guidance on technology, asset management, marketing and overall corporate strategy. Being a generalist in mortgage banking has afforded clients a comprehensive perspective that is hard to find in the industry.
Her broad areas of expertise include strategic initiatives, contract negotiations, contract procurement, client relations, community outreach, development programs, pool/bulk sales, alternative disposition programs, vendor and business partner training programs, vendor management, negotiations, public/client relations, communications and conflict resolution. Throughout her professional career, Angela has held executive leadership positions with US Real Estate Services and RES.NET, Barrett Burke Wilson Castle Daffin & Frappier LLP, NDeX, Cendant Settlement Services Group (Burrow Closing Management), FreddieMac's HomeSteps, and National Title Insurance companies. In all of her experiences, she entered each organization at a time that workflow and customer to supplier facing technology were nearly non-existent. As customer's needs increased, she championed opportunities to partner with various industry leaders to combine resources and enhance their offerings, ultimately benefiting operations as well as the customers.
In her current role as Senior Vice President of US Real Estate Services and RES.NET, Angela oversees the company's strategic development initiatives and B2B relationships. She has been able to link customer requirements with the innovative solutions each customer needs, providing a thoughtful and creative environment for the relationship to thrive. Her hand's on operational experience lends a valuable hand in the development of technological resources and enhancements to support customer needs.
---
LUCA JORDAN
Marketing Associate
PromonTech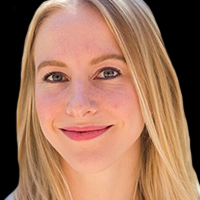 Juggling sales and marketing responsibilities, Luca drives digital, design, content and core marketing strategies at FinTech startup PromonTech – a FinTech company developing innovative technology to transform the residential lending journey – and its sister and parent companies, Promontory Fulfillment Services and Promontory MortgagePath. She works shifting traditional financial-services mindsets to pioneer the digital- and inbound marketing strategies building a distinct, recognizable and reliable brand. Luca also brings a keen understanding and appreciation for helping clients meet the expectations of a rapidly-changing customer base.
Luca drove the marketing strategy around PromonTech's initial product Borrower Wallet™ – a digital point-of-sale for residential lending. Since then, recent projects and focus areas include a brand architecture overhaul, rebranding and relaunch across all corporate websites, integrated product launches, content implementation and distribution and rebranded sales collateral portfolios – all highlighting the transformative, data-rich tech platforms PromonTech is building to redefine the lending experience and helping the company communicate its vision for a faster, simpler, more-inclusive mortgage process.
---
ELIZABETH KARWOWSKI
CEO
Get Credit Healthy, Inc.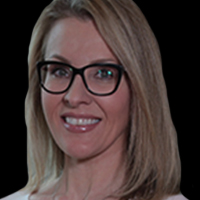 As a consultant in early stages of her career and having her own mortgage brokerage firm, she always knew that technology always played an important part in gaining efficiency and productivity. However, starting Get Credit Healthy and having vision and then embarking on the reality of creating a technology platform from scratch has been an eye opener for her.
She has worked with the development team to build a platform that creates efficiency, productivity, and ease of use for consumers and lending institutions. The platform is now used by thousands and helped lenders turn hundreds of millions from fall-out into funded loans.
Elizabeth has been involved in endless drawings, strategy seasons, flow charts, etc. She says, "It's great having a vision and a team that has the same drive to make things possible when people told me it's impossible. I have learned that building a technology platform has many layers. Layers that many times you would not even think of."
The project consisted of B2B communication & a B2B tool, B2C communication & a B2C tool, API, Interactive tools, system integrations, artificial intelligence, etc. Not only does it provide consumers with what is affecting their credit, but it also gives them direct and personalized guidance on steps they need to take to improve their credit & financial wealth. The tool drills down to answer questions like: What's affecting me (the consumer)? Why is it affecting me? What steps can I take to improve my situation? Elizabeth proves that technology, people and processes can improve the credit profile of consumers.
---
LORETTA KIRKWOOD
Vice President, Compliance
QuestSoft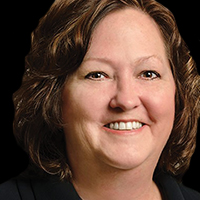 For more than three decades, Loretta Kirkwood has been one of the leading women helping lenders navigate the constantly changing fair lending and compliance landscape. She has vast experience in both the lending and regulatory worlds, which she has used to build new compliance processes, educate the industry on fair lending best practices and work with regulators to revise rules to benefit both consumers and the industry. Today, she is using that experience to help build a fair lending compliance automation platform to help lenders better analyze and understand fair lending risks associated with lending performance, while maintaining focus on profitability.
For most of the past year, Loretta has been leveraging her three decades of experience and leadership in fair lending and compliance to help QuestSoft build a new fair lending platform that will help lenders build a stronger, more accurate and compliant fair lending program. While working on this project, which recently launched, Loretta has also continued to remain an active leader in the mortgage industry advocating for more comprehensive fair lending tools and education for lenders.
In addition, Loretta has presented several educational webinars on topics ranging from the impact of expanded HMDA data on fair lending to why CRA data and analysis is more important than ever.
Throughout her expansive career, Loretta has assisted numerous financial institutions with enforcement action remediation, regulatory investigations, exam management, assessments of fair and responsible lending programs, HMDA and CRA process optimization, CRA performance evaluation, and leveraging technology to ensure integrity in data capture and process management.
---
SHELLEY LEONARD
Chief Product and Digital Officer
Black Knight, Inc.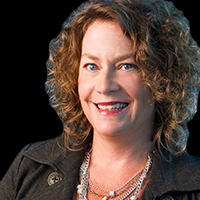 With more than 25 years of fintech experience, Shelley Leonard's skilled leadership and bold vision have helped Black Knight deliver innovation and drive excellence in the mortgage industry through the integration of financial technology, data and analytics across the loan process. One of her major career accomplishments was overseeing the strategic direction of LoanSphere®, Black Knight's premier, end-to-end platform of integrated technology, data and analytics. Rather than isolating distinct areas of lending, this integration of operational functions and data across the mortgage and home equity loan life cycle – from origination to servicing and default. Integrating these functions and data helps lenders and servicers better enhance profitability, improve efficiency and reduce risk.
Shelley has also been instrumentally involved in the research, planning and strategic direction of numerous innovative mortgage technology solutions. These offerings reflect her dedication, influence and leadership to work collaboratively with clients on transforming the mortgage industry – for the benefit of providers of all sizes, as well as consumers. Some of the most noteworthy solutions Shelley has contributed to include:
Integration of Home Equity Servicing with a First Mortgage Servicing Platform. The MSP® servicing system, used to service more first mortgages than any other servicing system, was enhanced to also service home equity loans and lines of credit. Managing all areas of servicing on a single, comprehensive platform offers servicers a strategic advantage by providing a clearer view of the opportunities and risks within each portfolio; improving operational performance; and better responding to frequent and complex regulatory changes and requirements.
As a result of Shelley's efforts to create Black Knight's Enterprise Product Strategy group from the ground up, the company now has a team responsible for setting long-term strategy, keeping employees informed about product direction; providing market research to our development and sales teams; and focusing on portfolio management, new market identification, strategic planning and corporate sustainability.
To encourage the development of fintech's next generation of employees, Shelley is actively involved in Black Knight's Mentoring Program, and helped mentor employees before a formal mentorship program was established. She is also active in the MBA's mPower group, which helps women in the real estate finance industry leverage their power and influence. To educate employees about the company's product strategy roadmap or to help employees better understand new solutions that have been launched, Shelley hosts company-wide town halls and Black Knight University sessions.
---
SUZY LINDBLOM
Executive Vice President, National Operations
Planet Home Lending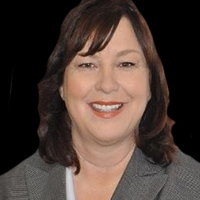 Suzy Lindblom is a pioneering innovator who's constructed and run operations platforms for some of the biggest brands in the industry.
In the past year alone, Lindblom redesigned Planet Home Lending's operations platform to support the company's expansion into distributed retail. The platform now incorporates Blend's point-of-sale app and Fannie Mae's Collateral Underwriter. By the end of the year, Lindblom will add DocuTech Solex eClosing.
Lindblom's technology upgrades helped cut turn times and loan fulfilment costs by 50%, even as Planet Home Lending's retail origination volume quadrupled and new product introductions expanded to 11 programs a month.
She has been a champion for technology innovations and instrumental in bringing new ideas to market, including piloting Fannie Mae's Ask Poll.
---
LAUREN MATHESON
Product Owner
PromonTech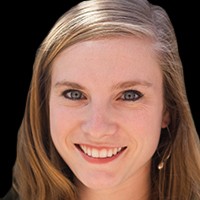 Lauren Matheson was one of the first employees at PromonTech – a FinTech company developing innovative technology to transform the residential lending journey. In the company's infancy, Lauren played a leadership role in defining development operations, driving the overall agile software development approach. Over the past four years, Lauren has grown with the company, adopting a variety of critical roles significantly influencing product development and strategy. She has helped the company work toward achieving its vision for a faster, simpler, more-inclusive mortgage process driven by intuitive, data-rich, compliant technology.
Lauren led the development of PromonTech's initial product Borrower Wallet™ – a digital point-of-sale for residential lending – driving the product roadmap and overseeing the entire product lifecycle, from conception to production. She works closely with UX, engineering, industry experts, and clients to identify the mortgage industry's most significant pain points, determine the best development approach, and deliver software solutions to solve for them. Lauren collaborates with PromonTech's sister company, Promontory Fulfillment Services, to gain key insights from their seasoned mortgage experts leveraging Borrower Wallet and uses this information to inform ongoing product development.
Another important component of Lauren's FinTech experience is her leadership in guiding PromonTech's feature prioritization. It's exciting to think about the immense potential technology has to streamline processes, increase efficiencies, and even result in substantial cost savings. But it's crucial to carefully construct a roadmap prioritizing product and feature development. Lauren identifies a key distinction in her approach to product development for the financial services industry: never approach an issue with a "quick fix" – address the underlying problematic process causing the issue with truly transformational technology. Today, Lauren continues to run ongoing development for Borrower Wallet as well as initiating and managing the development of PromonTech's next product offerings.
---
SARA NAKAE
Director of Marketing
FirstClose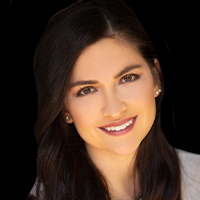 Sara has over 15 years of experience in FinTech serving the financial services sector in realtor and agency marketing for banks and credit unions, and extensive experience in the mortgage industry working with banks, credit unions and mortgage companies to deliver award winning technology solutions and services. She has been a keynote presenter at leading industry events and conferences discussing FinTech and its impact on lenders businesses. Sara has deep industry knowledge in the financial digital space.
Most recently she has worked on the development and launch of new Equity IQ Solution. EquityIQ is the first and only home equity lead generation tool and application management system fully integrated with industry leading LOS's. The solution drives existing and new borrowers to lenders customized application pages; automatically identifies borrowers available home equity and estimated monthly payments; reduces internal resources by decreasing the time to review and filter qualified applicants; and is a lead generation tool, as EquityIQ™ will instantly submit all borrower information directly into leading LOS platforms.
Sara also worked on the development and launch of FirstClose ONE. What puts FirstClose ONE in a class of its own is the combination of world-class technology with their ability to mimic a lender's underwriting guidelines to apply suitability logic, which takes the guesswork out, accelerating turn-times, and saving lenders time and money. By consolidating vendors and products on one platform, FirstClose ONE makes it easy to identify and repair the gaps where lender profits can be maximized. FirstClose ONE evaluates where vendors are underperforming and provides instant options that are a better fit. This allows lenders to speed up turn-times, reduce origination costs, and increase overall productivity. With the flexibility of the FirstClose ONE platform, coupled with the FirstClose Master Service Agreement, lenders can easily swap providers with a click of a button— no new vendor contract negotiations, no vetting, no minimums, and no hassles
---
ELAINE M. ORSINI
Underwriting Manager
Promontory Fulfillment Services LLC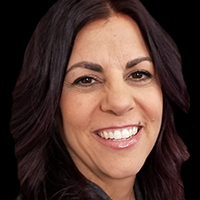 Elaine manages processing and underwriting at Promontory Fulfillment Services LLC (PFS) – a company delivering technology-driven mortgage fulfillment services. PFS leverages innovative FinTech built by its sister company, PromonTech. Elaine collaborates closely with PromonTech's product team to inform development. She helps identify pain points and time-consuming, tedious workflows in her team's origination process and works with the PromonTech team to determine the best approach to engineering solutions. Elaine also provides input about PromonTech products currently being used in PFS' origination process to guide enhancements and feature development.
Elaine has been managing mortgage operations throughout the entire loan journey – processing, underwriting, closing, and post-closing – for over 30 years. She has worked with a variety of FinTech solutions throughout her career. Elaine has extensive experience working in the loan origination systems, Encompass and Byte. During her time managing the second highest ranked Site out of six retail sites in the country in productivity and Customer Service at Wachovia Mortgage (NKA Wells Fargo), Elaine provided design and development input for their proprietary FinTech solution – Impact. She led her team in their transition from a DOS-based system to the new web-based system. Elaine managed the implementation of the new system, working closely with the product team and her own team – the end users – to ensure a seamless implementation and share constructive feedback for ongoing development.
---
LEORA RUZIN
VP of Secondary Marketing
Guaranteed Rate, Inc.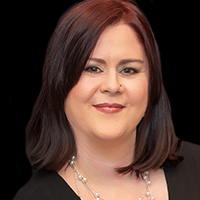 In Leora's 12 years in the mortgage industry, she has worked for companies that span every business channel. From IMB's to a CUSO, a nationwide bank, and now with Guaranteed Rate, Leora has the unique experience of understanding how each channel has an important role in housing finance. While her pre-mortgage experience was in accounting and human resources, she gravitated towards the operations side of the house over the course of her career, finally landing in Secondary and Capital Markets. Throughout Leora's career, however, she has always actively participated in the technical aspects of the mortgage manufacturing process.
Some of the projects she has worked on include helping develop a stand-alone LOS; successfully complete several LOS installations, integrations and conversions; convert companies to a centralized lock desk, including the integration of automated pricing engines; transition from a best efforts to mandatory delivery; and transition a company from papered documents to a fully automated paperless mortgage origination process (to include the implementation of eSign and eClosing processes).
---
JUDY RYAN
Vice President of Corporate Sales
Credit Plus, Inc.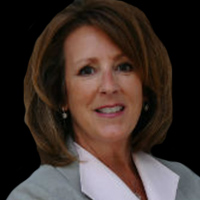 Judy previously worked for another third-party verifications provider where she developed customized risk mitigation tools and applied analytics to directly address specific client needs. She designed these robust solutions to be inherently easy to use wherein clients could order multiple verifications on a single platform – something that had not been available to lenders up to that point.
When Judy joined Credit Plus in October 2013, she was charged with developing the firm's new, comprehensive fraud tool, FraudPlus. Judy has also led the company's efforts to analyze fraud schemes and develop new features to ensure Credit Plus is offering the most up-to-date data solutions available. Judy works directly with Credit Plus' clients to address the challenges that they face daily within their workflow. She remains a constant partner in preparing automated tools to help clients alleviate manual labor/pain points. Judy developed and implemented two new data solutions in 2018 that assist our clients in identifying previous foreclosures and to enhance their knowledge of an applicant's property transaction behavior. By staying abreast of industry challenges and applying changes within our fraud tools, Judy has helped our clients keep repurchase demands at bay.
Judy continues to work on FraudPlus daily with the client base to make it the most robust product in the industry.
---
LISA SCHREIBER
Senior Vice President, Correspondent Lending
NewRez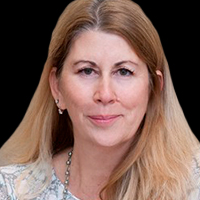 Lisa is a true visionary. At NewRez Lisa facilitated the LoanScorecard external implementation, as well as launching Investor Connect and LoanNex as vendors to allow quick and easy access to NewRez, supporting an aggressive growth strategy. At Sprout Mortgage Lisa was responsible for building a Non-QM origination platform leveraging many of the top tech vendors from LOS through loan sales. At Ellie Mae Lisa joined Ellie Mae to implement their national Total Quality Loan initiative. She successfully grew the sales and implementation team, resulting in usage with the majority of current Encompass clients. At NetMore America Lisa developed an internal intranet for wholesale/net branching as well as Ellie Mae's first TPO portal (alongside Ellie developers as a beta). At American Home, American Brokers Conduit Lisa led the development of the wholesale lending channel. At Bank of America, Wholesale Reinvention Lisa worked with consultants to develop new strategies for wholesale lending, including work with Lending Tree to develop new technologies.
---
PAMELA STAHL
Director, Product Management
VirPack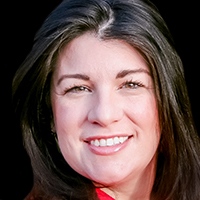 Pamela began her career in the mortgage industry directly out of college in 2005 working for a regional bank where she gained hands on experience for what customers were desiring from the mortgage process. Over the next few years, she developed her skills and transitioned to a software company, MortgagebotLOS, that catered to retail banks and lenders. There she transitioned into Product Management and was mentored by the President and CEO. Eventually the company was acquired by Finastra where Pamela transitioned into VirPack in 2016. At VirPack, Pamela has been able to apply the lessons learned firsthand in loan origination and loan underwriting to the product development of VirPack. Moving from a software that had to abide by strict, cumbersome, and constantly evolving regulatory changes, Pamela enjoys the opportunity VirPack provides to be more innovative. In her previous experience, the companies under whom she served struggled to meet the compliance requirements, serve the needs of existing customers while also ideating new products. At VirPack, she can create more impactful product differentiators.
Pamela believes that the FinTech industry will be pivotal in changing legacy processes into data-driven transactions. Originally an industry mired in paper, dependent on physical wet ink authentication, this industry stands to change the way consumers share and validate their data.
She also believes that with FinTech, you should reshape financial services based on the desires of the customer. We must adjust how we present information and usability to meet their needs and their preferences. As we face a larger demographic of digital natives who soon will be buying homes and taking loans, it's important, from her perspective, to offer a satisfying and simple exchange.
---
LAKSHMI STOCKHAM
Technology Executive, Retail Product and Customer Acquisition
TD Bank, America's Most Convenient Bank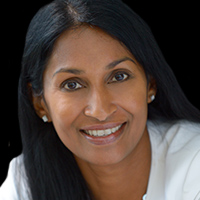 Lakshmi Stockham is a seasoned executive responsible for technology strategy and delivery for the Retail Consumer Bank at TD Bank, America's Most Convenient Bank® — one of the 10 largest banks in the U.S., serving more than 9 million customers through a network of about 1,250 retail stores throughout the Northeast, Mid-Atlantic, Metro D.C., the Carolinas, and Florida.
As the "Unexpectedly Human" bank, TD Bank prioritizes modern convenience and customer centricity. As consumer expectations and preferences evolve, Lakshmi is at the forefront of enabling legendary customer experiences through the introduction of transformative capabilities. She spearheaded two lending-specific FinTech partnerships enabling TD Bank to respond quickly to changing customer expectations.
Through a partnership with Roostify, Lakshmi launched a new digital mortgage experience for TD Bank, providing customers with an accelerated, low-stress path to home ownership. Consumers can: a) explore which loan products they qualify for from a highly intuitive experience; and b) apply for their chosen loan in minutes through a streamlined all-digital process that navigates the process through closing.
---
REBECCA B. WALZAK
President
rjbWalzak Consulting, Inc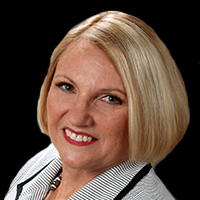 Rebecca has been involved with technology since the 1980s. First as a user. Then in the 1980s, she served as a User Business Analyst for Prudential Home Mortgage in the development of leading-edge technology in the residential loan application process. Beginning in the 1990s Rebecca worked for EBS/ARMCO, a FinTech company and helped develop new programs using Business Intelligence technology. During these periods she focused heavily on how technology would/could reshape the processes that used the available technology. Since founding her own company she has been involved with assisting companies in redesigning specific issues related to Operational Risk Management. She also developed a risk model that correlates the defects found in loan file reviews with the probability of performance. In addition, Rebecca has taught Quality Control staff on the use of QC technology and helped them develop an understanding of statistical analysis to achieve more useful results from sampling programs. She has written numerous articles and given speeches and presentation on the need for lenders to align their operational processes with their technology.
She believes that with the current advancement of artificial intelligence, it is apparent that this powerful tool can be utilized to redesign the way business is done today. These programs will have a profound impact on all facets of loan production and servicing. All operational processes will change to become more focused on the technology aspect of the process. Job functions will change. The development of credit parameters will move from a back-end function to a servicing operation. Secondary marketing will have the ability to customize pricing for all risks in the loan which will have an impact on government agencies that serve this function today. Customer service for both production and servicing will become dependent on "bots" thereby relieving personnel to focus on critical operational issues.
---
SARAH WHITE
SVP Marketing
Class Valuation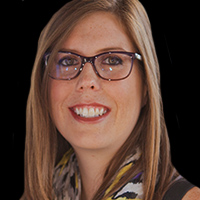 Sarah White serves as Senior Vice President of Marketing at Class Valuation, a leading provider of real estate asset valuation and appraisal management solutions. In this role, Sarah oversees all marketing efforts, strengthening brand identity through thought leadership, industry participation, and guerrilla marketing efforts. She began her mortgage technology and services career in 2008 at Mortgage Cadence. There, she spent nearly a decade leveraging evolving marketing tactics to take the company from a Denver-based startup to an industry-leading loan origination technology provider through both organic and inorganic growth. She has been recognized by industry publications for her efforts and has won Midas and MarCom awards for her brand work. Sarah earned her Bachelor of Arts degree in Communications from the University of Colorado.
She believes that the mortgage marketplace is constantly evolving. Just a few short years ago, "digital mortgage" had the industry abuzz. While FinTech is critical to expedite processes and ensure accuracy, a personalized approach is also important to success. It's all about balance. Here at Class, she says, "We are committed to going the extra mile to serve our customers with personalized experiences while also becoming a platform-based service company for increased speed, accuracy, and control over our technology.
"We've also seen an increasing number of acquisitions occur in the FinTech arena. This is not a bad thing. It means companies with valuable tools are now joining forces to grow bigger and better together," Sarah concluded. "This ultimately benefits the lending community and the borrowers we serve. At Class, we are doing the same – acquiring industry leaders we see synergies with. Given the constant evolution of technology and ever-changing FinTech landscape, embracing the journey is critical. Those who can adapt and think outside the box will thrive in the years to come."
---
GINGER WILCOX
Senior Vice President, Marketing
Capsilon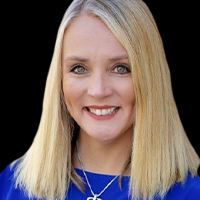 Ginger Wilcox is a startup veteran and recognized leader in the real estate, mortgage and FinTech industries. She's plowed fresh ground with disruptive companies and new business models and is known for solving tough business problems with her innovative approach to marketing, strategic partnerships, and growth.
Ginger is currently Senior Vice President of Marketing at Capsilon, a leading provider of software for the mortgage industry. More than 160 of the mortgage industry's most innovative companies use Capsilon's enterprise SaaS solutions to transform their mortgage operations with artificial intelligence and data, including three of the ten largest U.S. residential mortgage companies.
At Capsilon, Ginger has been instrumental in helping launch innovative technology solutions that solve the biggest pain points for mortgage lenders, investors, and servicers. Since joining Capsilon in 2018, Ginger has launched two innovative solutions that have caught the industry's attention: Capsilon IQ, the digital mortgage platform that captures, perfects and normalizes mortgage data from any source; and Capsilon Digital Underwriter, the industry's first comprehensive suite of fully integrated cloud-based digital mortgage applications focused on automating the underwriting process.Prior to Capsilon, Ginger was part of the team that launched Sindeo, a consumer direct mortgage startup that raised $30 million-plus to reinvent the home loan experience. Before Sindeo, Ginger was an early employee at Trulia where she built and led the Industry Marketing & Relations Group. As a result of its dominance in the real estate industry, Trulia raised more than $35M, had a successful IPO (TRLA) in 2012, and was acquired by Zillow for $3.5B in 2014.
---
SUE WOODARD
Chief Customer Officer
Total Expert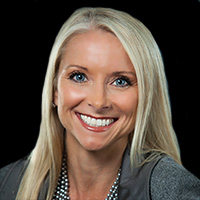 Sue Woodard boasts nearly 30 years of financial services and mortgage industry experience and has been a strong advocate for driving the use of technology to improve the mortgage lending experience.
In her position as Chief Customer Officer at Total Expert, a Marketing Operating System built for the mortgage and financial services industries, her focus is on helping customers achieve greater productivity and long-term success with the help of technology and innovative solutions. Total Expert has seen its customer base increase significantly during Woodard's short tenure with the company.
Woodard started her career at the ground level, became a top producer, then leveraged her knowledge to become a highly acclaimed industry speaker, subject matter expert and technology executive. And over the course of her career, she's shattered the glass ceiling for hundreds if not thousands of people to achieve more with smart lending strategy. Her background spans C-suite leadership, training, public speaking and building expertise in originations and mortgage technology. Prior to Total Expert, she served as president and CEO of Vantage Production, VP and national sales trainer at CTX Mortgage and TCF Bank, and has taken home the top originator title in many of her previous lending roles (TCF Bank, CTX Mortgage, Hometown Mortgage and Countrywide Home Loans).
---
JERI YOSHIDA
Co-Founder
NEXT Mortgage Events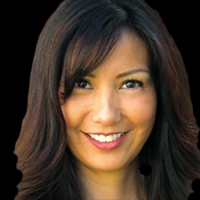 Jeri has created communications programs and provided the full range of marketing and PR service to dozens of mortgage fintech companies, ranging from large organizations such as Ellie Mae and Altisource, to smaller organizations and startups such as Valligent Technologies, ARMCO and Appraisal Firewall.
In 2018, Jeri co-created NEXT, the only technology-focused conference for executive mortgage women. After three events, NEXT is recognized as a can't-miss summit for lending executives, covering a wide range of technology topics with leading experts on everything from blockchain to servicing to national housing policy. NEXT was chosen as a winner of PROGRESS in Lending's 2018 Innovations Award and has achieved widespread industry recognition as an influential event for executives in mortgage lending and technology.
---
KATYA ZEVALLOS
Executive Director
Starting Now Corp.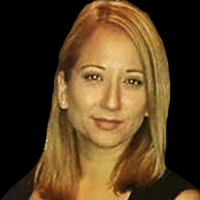 Katya has developed a process through using advanced technology with proven workflows that allows non-profit credit coaches to focus on the "coaching" aspect of working with their clients versus the tedious paperwork.
She works directly with a development team to design and implement the process of updating consumers credit profile with the credit reporting agencies and creditors through one technology platform.
Katya worked for Get Credit Healthy for over 9 years in assisting with the development of the technology for the credit coach process. As a credit coach herself (FICO & FCRA certified), she understands the importance of "hands on coaching" with the consumer. This involves more time speaking to the consumer and less time on tedious repetitive tasks through the use of technology. Knowing what the ultimate goal of what it meant to be a great credit coach, Katya helped facilitate the workflow process to the technical team to help implement a very robust program for all future nonprofit credit coaches.
She helped thousands of clients herself and understands the importance of having technology track activities on each consumer file (transparency) and being able to use advanced technology to follow up with and help improve consumer credit profiles one individual at a time.

The Place for Lending Visionaries and Thought Leaders. We take you beyond the latest news and trends to help you grow your lending business.