The 2021 Most Powerful Women In Fintech Award Winners Are …
In today's hyper-connected world, organizations must constantly evolve to offer quick, convenient, and reliable service. The financial services industry is no exception. The rise of Innovative FinTech is a perfect example of how this new reality is reshaping the way we think. And women are playing a pivotal role. These women are not just influencers, they are leading the way. As such for the third year, PROGRESS in Lending is honoring The Most Powerful Women in FinTech today. Here are the Top 25 women that are reshaping Financial Services FinTech today:
GREER ALLGOOD
Managing Director, Mortgage Operations
Wipro Opus Risk Solutions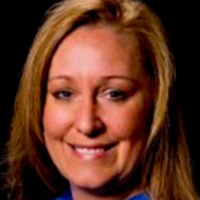 Managing director of diligence operations, Greer Allgood, is a seasoned veteran with more than 30 years of experience and a proven track record of overseeing numerous projects and engagements, such as creating and evaluating policies and procedures, reviewing control infrastructure and implementing financial service technology systems and solutions on a global level.
Allgood's in-depth industry expertise and experience furthers Wipro Opus' client-centric approach to due diligence, risk management, valuation and consulting solutions. At Wipro Opus, Allgood uses her extensive knowledge in financial services and bank regulatory compliance to deliver high-quality results time and time again.
Prior to joining Wipro Opus in the throes of the pandemic, Greer worked with both banks and non-bank lending divisions on developing end-to-end mortgage compliance programs (CMS, VMO) and quality control infrastructures to comply with various regulatory compliance guidance and consent orders. Notably, Allgood was head of operations at BNY Mellon in New York and held executive positions at Morgan Stanley and PwC. While at Morgan Stanley, Allgood oversaw the implementation of a new, enterprise-wide mortgage platform, spanning from an updated loan origination system to a new back-office processing center, where she worked alongside consultants and technicians to develop workflows and process flows. During her at PwC, Allgood worked in capital markets, consumer financial services, lending finance, operations and regulatory compliance. Allgood also spent time as a business consultant working in capital markets at Actualize Accounting, as well as co-owner and COO of Leeland Group Mortgage, LLC, which provided residential and commercial mortgage lending services.
Allgood received a Bachelor of Science in accounting and finance from DeVry University. She also received a Master of Science in accounting from New England College.Q1
Allgood believes that technology is a major factor in both the financial services and mortgage industries to ensure compliance as well as efficient and consistent delivery. In her past experience, Allgood met with banks and their technology leadership teams across the U.S. to educate them on new compliance rules & regulations, and in turn, helping them to determine what areas needed to be modified to meet these regulatory requirements based on how their systems were used.
Because of the regulatory insight required in the financial services industry, no matter what aspect of the industry, Allgood contends that organizations cannot simply implement a platform and then rely on people and process to meet regulatory requirements. Rather, organizations, especially in the mortgage industry, must rely on people, process and technology – the technological component serving as a testament, for validation or data checks. This helps to avoid human error, which played a big role in past financial crises, such as the savings and loan crisis and in the 2008 industry collapse. Without these checks and balances being done, there is an absence of trust.
However, proper development and implementation of technology can improve this as well as the accuracy by providing core reporting that supports the processes, procedures, workflows and staff. Technology is critical; without it, the most streamlined workflows and the most well-trained staff are still unable to provide the validation and quantitative data required, which that technology can provide. As a result, Allgood believes that financial services technology will always be crucial, continuing to grow in importance and reshape financial services in the future because. Ignoring it will diminish longevity.
---
SYDNEY BARBER
Director of Product
Floify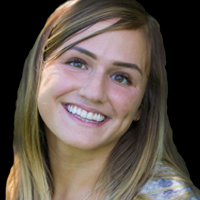 As the longstanding Director of Product for Floify, Sydney Barber has dedicated herself to leading the advancement of the FinTech industry through her extensive research of new innovations, product offerings, enhancements and redesigns that further digital mortgage automation. And while Floify is Sydney's first experience in FinTech, under her guidance, Floify's executive leadership team has been able to effectively evaluate the potential and practicality of products in development and rely on her judgment to plan and accomplish the company's goals. Sydney's natural determination and energy she has brought to the FinTech industry has allowed Floify to consistently prioritize, engineer, and deliver the most advanced technology to mortgage lenders and the people they serve, including Floify E-Sign, Hybrid E-Close, 1003 Co-Pilot, and many other powerful solution offerings.
Today, Floify is able to support more than two-million mortgage lenders, borrowers, and real estate agents thanks in part to the passion and ingenuity Sydney has brought to her role and the industry as a whole.
Sydney has seen the digitalization of the finance sector as a revolution. Financial services companies have always been in search of technologies that would help them create efficiencies, improve customer service, and increase security – and that's the role Sydney believes FinTech will continue to play.
FinTech will be helpful in promoting innovation and gaining additional efficiencies, with the primary objective of reshaping the quality and speed of services provided to end-users through customer experience management and reducing companies' dependency on branches to function. Apart from financial services, FinTech will also continue to reshape complementary sectors and reduce friction by eliminating the need for customers to be in person to fulfill their individual needs with their financial services provider.
Although FinTech has made it possible for the financial sector to make various processes easier and more secure, the industry still has a long way to go in order to thrive; however, dramatic improvements are being made everyday as a result of ongoing technological advancements.
---
CHRISTINE L. BECKWITH
President & COO
20/20 Vision for Success Coaching & Consulting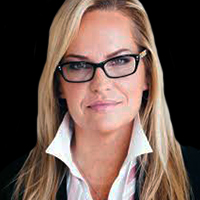 Christine Beckwith is a 30 plus year Veteran of the mortgage industry. She has held positions ranking from originations all the way to senior vice president of sales. In her 30 years she was corporate oversight for two national firms in originations and business development spanning marketing, financial forensics, and all areas of sales leadership including training and curriculum.
Christine has won numerous industry awards, appeared on the many finance industry magazines and today is a four-time Best-Selling Author. She has appeared on huge stages and shared billing with famous speakers like Gary Vaynerchuk – Agent2021 at the Miami Garden Stadium and Ryan Serhant of Millionaire Listing at the Bellagio in Las Vegas, to name a couple.
In 2018, she made the move from her direct work in the industry to dedicate her life to serving the other professionals in what she calls her "legacy years" by founding 20/20 Vision for Success Coaching now the largest consulting firm in the American banking and brokering industry. She has been a correspondent anchor, a journalist, and today herself owns two magazines, The Vision and Women With Vision Magazine. Her vision has impacted the lives of thousands of people and her quest to help evolve the industry and bring professionals to the cutting edge of modern-day marketing with incredible business success is in full motion today.
20/20 Vision for Success Coaching is fueled by an incredible virtual training platform that takes every single student from step one of a 24 core curriculum syllabus authored and illustrated on interactive learning videos with certifications, all the way to social media push to reading library literature and the entire system can be flipped as shareable content for the learner to their own preferred referral partners or employees. This technology allows the professionals in our space to progress their entrepreneurial skills down an easy path of learning that reshapes their results, efficiencies, emotional intelligence and business profits/results.
---
SUHA BEIDAS ZEHL
Chief Analytics Officer
Equity Prime Mortgage (EPM)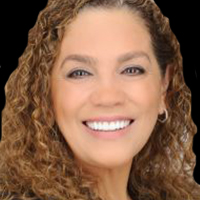 As chief analytics officer, Suha is leading the transformation of the customer journey by leveraging business intelligence and data. Organizations need rigorous, bird's eye view oversight to monitor and review plan execution on a regular basis to give EPM time to pivot and adapt to challenges and opportunities along the way. By leveraging innovation and new technologies, Suha is helping to transform EPM with her deep and intrinsic understanding of data and business intelligence and the role they play in brand differentiation to drive organizational growth.
In her previous role, Suha was chief information officer for a start-up, faith-based, home financing organization. She was responsible for leading, planning, organizing, and managing the enterprise-wide Information Technology department to support the Organization across the United States. Leading a team of 11 software and support engineers, Suha helped this start-up become the leading provider of faith-based home financing in the US with over $1B in retail production.
She believes that: Data is a differentiator. The flood of data collected and generated every single day has transformed "data" to become one of the more valuable enterprise assets. To be a data-driven organization is more than producing a collection of reports – it is the internal culture of the business with respect to the manner it views and acts upon data. Analytics must be woven into the fabric of the entire business. In a changing competitive landscape, you need more than reports, you need business intelligence that helps you make better decisions. You also need easy access to data from every source that you have at your fingertips. Finally, you need actionable insights that are easy to create, interpret, and access – anytime, anywhere!
---
ROSALIE BERG
Founder & CEO
Strategic Vantage Marketing & Public Relations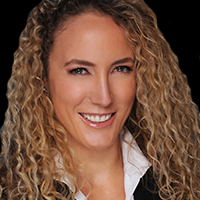 A nationally recognized marketing and public relations strategist and thought leader in the mortgage industry, Rosalie Berg has seen FinTech companies grow for more than 20 years, long before anyone was even aware of the sector. Her efforts began in 1999, when she was hired as vice president of marketing for OpenClose Technologies, where she rebranded the company and substantially increased its name recognition in the mortgage industry. Since then, Rosalie has helped more than 100 companies—including many FinTech providers—leverage her powerful marketing and publicity expertise to generate double-digit revenue growth and lucrative company sales.
Rosalie has been particularly effective at helping FinTech companies build widespread recognition and trust by simplifying their message and getting it front of the right audiences. That's exactly what she did for Lionel Urban, cofounder of PCLender, resulting in the company being acquired not once, but twice.
"Strategic Vantage helped us create highly successful ads and brochures, and wrote articles, blogs and a monthly newsletter for us, as well as generated and promoted a steady stream of press releases. All of these things helped establish PCLender as a thought leader and enabled us to communicate our value to the industry," Urban said. "It also provided validity to potential acquiring firms that they were making a good business choice in approaching us. In fact, both times we sold PCLender, an investment banking firm reached out to me after researching options for an acquisition online and through third party industry consultants."
Urban is far from Rosalie's only happy client. "(Rosalie's firm) has delivered exactly what we needed," says Jane Mason, CEO of Clarifire, a provider of workflow technology for mortgage servicers. "They have really increased awareness of who we are and what our product does, and that is making a huge difference in our business successes. They have given our small business a large identity and have made us well known as thought leaders and innovators."
Chris Saitta, who founded, grew and sold two companies—Resitrader and Equator—with Rosalie's help, said Rosalie was instrumental in articulating the messages behind both companies. "Marketing plays a very big role in the success of companies," Saitta says. "At both Equator and Resitrader, we were introducing new ways of doing things that required companies in the mortgage industry to change their way of thinking. Plus, we needed to communicate our vision and our culture to the outside world. These were huge challenges—and Strategic Vantage ensured we easily overcame them."
---
NICOLE BOOTH
EVP, Public Affairs
Notarize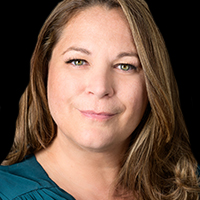 Nicole currently leads Notarize's Public Affairs Team, which includes Advocacy, Policy & Industry Relations and Community Engagement and Education. Her team drives innovation in the digital identity space through legislative, regulatory and policy activity.
Nicole previously worked at Rocket Mortgage and the Rock Family of Companies where she led a State Government Affairs and many of the legislative and regulatory digital mortgage efforts.
The pandemic highlighted the need for access to digital services as a safety issue, not just for convenience. Those who lack access to internet connectivity, skills, or affordable devices are being left behind by an increasingly digital society. Nicole believes all communities should have the option to use digital services and platforms, like remote online notarization.
Digital inclusion could provide all members of the community with access to basic needs in the way that best fits their lives.
---
JINA CHOI
Chief Product Officer
Candor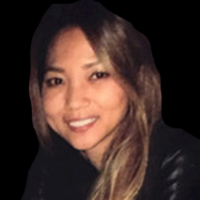 With a career spanning 15 years, Jina Choi has been at the forefront of how technology is reshaping the mortgage industry. Jina now occupies the CPO role at Candor.
Candor's technology addresses the most significant and hard-to-solve problem in mortgage manufacturing: replicating the thinking and decision-making abilities of mortgage experts. Using this proprietary, patent-pending form of Knowledge Engineering, Candor successfully underwrites a loan to the highest level of integrity with virtually no human assistance. Homeownership is the American Dream and facilitating access to it through this fintech solution that Choi and her team created means lenders can more readily help Americans fulfill this dream, in a transparent, cost-effective and timely manner.
Candor's patent-pending Loan Engineering System is an Expert System that is predicated upon that very AI technology known as knowledge engineering technology, which Candor has trademarked as CogniTech. CogniTech makes Candor's underwriting engine dynamically adaptive to fully automate loan underwriting manage risk and contain costs. This solution has taken more than four years to design and develop and has been built in close coordination with established, nationally known mortgage lenders who have played a fundamental role in getting LES to its current level of productivity.
Her tenure as loanDepot's VP of business innovation put Jina in front of identifying, testing, and implementing innovative technology that would provide measurable, meaningful impact across the manufacturing process. This includes automation and hybrid eclose projects.
Jina was also awarded MBA's Diversity Scholarship three consecutive years, and she will earn her AMP designation this June.
Jina joined Candor in 2020 following nearly eight years with loanDepot, most recently as their VP of Business Innovation.
As Candor's Chief Product Officer Jina has a lot on her plate. She is largely responsible for executing the company's vision to bring the first Expert System to the mortgage marketplace. An Expert System is built using a form of AI called Knowledge Engineering. In short, an Expert System replicates the decision-making ability and high-level cognitive tasks of human experts.
After five months, Candor's clients report an average of 18.7-day reduction in cycle time and a pull-through increase of 14.6 percent. Clients also report a decline in underwriter touches from 2.7 per loan to 1.0 with no erosion to quality, and see a full approval on ~70% of Candor loans without a single human touch.
Jina's success at Candor brings a level of efficiency and economies of scale never before realized in the industry. Under her direction, Candor's Loan Engineering System has brought control and predictability to the unpredictable underwriting process.
Jina's product leadership has driven performance during the company's scaling phase. Candor has surpassed 550,000 underwrites through its adaptive loan underwriting engine.
---
LISA COCHRAN
Chief Information Security Officer and SVP IT Governance
Covius
Lisa Cochran has been in the financial technology industry for more than 25 years with a strong background in security, infrastructure, and data center operations.
In her current role as CISO and head of IT Governance for Covius, a leading provider of technology-enabled solutions for the financial services industry, she oversees the following areas:
>>Information security – including defining the Covius security framework, policies, controls, and supporting initiatives
>>Audit response – managing more than 250 client audits annually
>>Vendor security due diligence – onboarding and ongoing oversight
>>Project management office and process improvement
>>Release management for all Covius divisions
>>Business continuity for all Covius divisions and disaster recovery for all Covius systems
>>Data retention program across the enterprise
Lisa is the main conduit responsible for incorporating client requirements into the company's policies and technology controls to ensure they are secure and meet client expectations.
Lisa originally joined Covius' WALZ Group in 2010 to lead the Technology Operations department. In 2015, Covius acquired WALZ Group and Lisa moved into the role as Vice President of Information Security. Since then her role has continued to grow and evolve over time. Under her leadership, the programs she manages have effectively scaled to accommodate multiple Covius acquisitions. She is the face of security at Covius and represents the organization to clients, the executive team and investors.
Increasingly changing security threats and data privacy regulations present a rising challenge to the financial services industry, particularly third-party providers. More than ever, regulations are focused on empowering consumers to restrict the sharing and storage of their information. And third parties continue to be viewed as a risk as supply chain attacks increase and become a growing threat. Technology should help drive the solution of how to strengthen data security, while not impeding end-user functionality and business operations.
Going forward, financial institutions and third-party service providers need to adapt their security and due diligence programs to accommodate these evolving requirements with a focus on data sharing, tracking and retention. Technology will play a key role in reshaping data management practices to align with evolving threat models and consumer privacy requirements.
---
MOLLY DOWDY
Co-Founder
NEXT Mortgage Events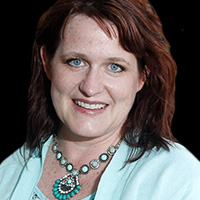 As Co-Founder of NEXT Mortgage Events, Molly Dowdy works closely with lenders and technology providers to advance FinTech in financial services. Each NEXT conference is tech-driven and provides unique opportunities for FinTech firms to showcase the latest innovations to the mortgage lending community. In addition, the conferences are a collaborative summit for intel-sharing amongst women executives on the latest technologies, exploring topics like implementation challenges, adoption and lessons learned.
Molly believes FinTech has already played an impactful role in reshaping financial services. FinTech has elevated the borrower experience through years of innovation and provided accessibility to home buying for underserved markets. FinTech has already made great strides in reducing time to close and in making it so much easier for borrowers to provide documentation.
---
JONNINE ERAS
SVP, Senior Tax Operations Manager
LERETA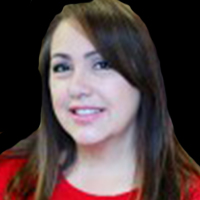 Jonnine is a mortgage industry veteran with more than 30 years of experience. In her current role as SVP, Senior Tax Operations Manager, Jonnine oversees more than 4,000 existing client accounts and the client implementation team that onboards roughly 250 new clients/year.
Jonnine joined LERETA in 1999, after being a former client, as a Special Projects Coordinator. In 2001, she was pioneered the new Tax Line Audit department, which is the basis of LERETA's leading Tax Line Audit and Tax Line Set Up services today. Jonnine was then promoted to SVP of Account Management and started the new client implementation department that has grown to be a crucial part of LERETA's success today.
The client implementation team, under Jonnine's leadership, is responsible for:
>>Business rule building, testing and layout design to ensure the connection between LERETA and the client's loan servicing system is seamless.
>>Onboarding new clients and developing / refining interface files between LERETA and the clients' loan servicing systems to effectively and compliantly exchange data
>>Develop standards between LERETA's files and the loan servicing systems.
>>Coordinating technical buildouts with clients
>>Ensuring all of LERETA's internal systems are connected and working effectively
She believes the future of FinTech in the mortgage industry relies heavily on better partnerships between vendors and the technology that is the lifeblood of clients' businesses. The better partnership you can have from a technology standpoint, the better the service you're offering your customers can be. Ultimately, selecting vendors and partners with the technology that can grow and scale with you will set you off on the best foot for implementation and overall lead to a better customer experience.
---
WENDY HANNAH-OLSON
Vice President, Strategy Execution Leader, Mortgage & Housing
Equifax, Inc.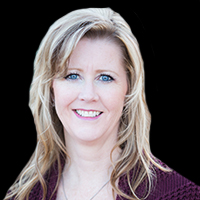 Wendy Hannah-Olson is an innovative leader with more than 20 years of FinTech experience from domestic consumer credit companies, to real estate title transactions, compliance and financial services, and multi-channel product management. In her current role as vice president, Strategy Execution Leader, Mortgage & Housing for Equifax, she is responsible for overseeing the Connector sales team, a key portfolio of initiatives, maintaining enterprise support and escalations and acting as a primary point of contact for all enterprise-wide initiatives.
During her tenure with Equifax she has also served as the Assistant VP and Vice President, Sales Support for the Mortgage vertical, where she spearheaded programs to increase revenues, diversify revenue streams, increase product adoption, facilitate mortgage vertical growth, led before/after M&A of customers and systems and expanded cross-selling opportunities. Equifax has recognized her accomplishments through corporate awards like Equifax One and Chairman's Circle.
Wendy has a proven track record in increasing productivity, improving morale, merging processes and consolidating locations while spearheading operational improvements to drive performance, customer satisfaction and reduce costs. For example, she directly led a multi-million-dollar initiative to create an end-to-end solution for the mortgage industry that included collaboration with GSEs and resulted in 25% increased revenue per transaction with 100% on-time adoption.
Over the past year, she has also played an integral role in the cloud technology transformation at Equifax, particularly in the design and development of Equifax Mortgage Gateway (EMG) and migrating mortgage customers to the cloud-based platform. EMG offers a secure, fast, scalable platform that provides improved user experience and optimized workflows. In 2020 alone, she helped more than 1,700 customers migrate to the new platform. In an initial survey of customers, over 75% of these users were "extremely satisfied" with the migration experience.
When Wendy began her career in the early 1990's technology was not advanced and manually typing merged credit reports was part of everyday business processes. It also took 3-5 days to obtain the Residential Mortgage Credit Report for mortgage underwriting. Manually merging credit data began her journey with credit technology where she was on the working team that created INFO1 (a newer merge engine at the time) and during her tenure at Lender's Credit (an INFO1 Credit Reporting Affiliate) she helped develop the first Credit Rescore program for mortgage lenders, which was piloted with one of the 3 large National Credit Reporting agencies.
During her career she has also held executive positions at LandAmerica Credit Services, Inc., and served on the Board of Directors for Nevada State High School.
Wendy began her career before "FinTech" even existed. To her, FinTech means technical advancement through a "fail-fast" approach. The financial services industry has made great progress in leveraging technology to streamline processes and is closer than ever to realizing a fully digital, frictionless mortgage experience as advances in applications, workflows and automation continue to move the industry in the right direction.
---
KELLI HIMEBAUGH
Vice President of Sales
Mortgage Builder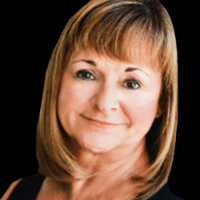 Kelli began her career in the mortgage industry in 2003 working in the wholesale and correspondent banking space. Prior to that, she worked in the modular home building industry with two national factory homebuilders for nearly 15 years. She pivoted her work focus to the mortgage technology space and in 2008 she joined Mortgage Builder Software. After two years in her sales and client development roles, she transitioned to a corporate role in Mortgage Builder's Michigan headquarters serving as Corporate Vice President.
In 2014, Kelli played a key executive role in the strategic acquisition transaction of Mortgage Builder and remained as an executive under the new ownership. In 2016, Kelli joined the team at VirPack where she served as the Director of National Sales and a member of the senior management team. She focused on delivering the VirPack solution to lenders of all sizes and played a key role in the company's market strategy alongside VirPack's executive management team.
In 2020, the best of fate came her way and Kelli returned as the newest member of the Mortgage Builder leadership team. As Vice President of Sales, she is leading the new marketing and sales strategy for the company, which became a subsidiary of Constellation Mortgage Solutions, Inc. in 2019.
This past year gave a huge glimpse into how Kelli believes FinTech is reshaping financial services. The pandemic drove many companies to quickly adopt technology that may have been in the works a few years down the road but was suddenly accelerated. Technology was adopted to not only provide the opportunity for employees to work safely from home but also to provide a better end-user experience and enhance customer service and safety. As the pandemic wanes, Kelli does not foresee a slowdown in adopting technology in the financial sector, rather, a steady forward momentum as companies who were hesitant to adopt were able to do so in short order with the support of great partners like Mortgage Builder. Kelli is excited to be on the front line of FinTech and is looking forward to assisting many more companies in their adoption of technology this year.
---
ANGELA HURST
EVP
US Real Estate Services (USRES) and RES.NET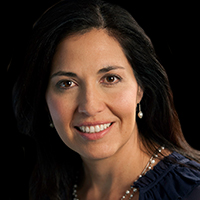 As an accomplished executive, Angela has a proven history of crafting solutions that boost productivity, limit risk exposure and solidify a company's competitive position. She has devoted her 30-year career to not only listening to but also hearing what customers have to say and then interpreting that information so that her team can truly grasp their challenges and determine how to work together to successfully solve them. "Staying engaged with customers to build a successful partnership is paramount," she said.
Angela understands hard work is a fundamental building block to success and success is not given but instead earned. This was instilled in her at an early age and continues to be a guiding principle in all aspects of her life. Combining her experience and broad knowledge in the real estate industry with the default servicing space, Angela has earned trust and respect with customers and colleagues by collaborating with fairness, honesty, and integrity. She credits her ability to achieving desired business results and making a positive impact to those core values, and by holding onto those roots, harbors good decisioning and personal responsibility for herself and more importantly, champions these values for those around her.
Angela is mindful of today's demands on internal and external compliance and has successfully implemented products/services that suit a host of demands without increasing technology costs. When risk-taking and resilience are not always compatible, Angela is able to navigate through uncertainty and develop exactly what the future demands.
Keith Guenther, Founder and CEO of US Real Estate Services Inc. and RES.NET Corporation said, "Angela has been with USRES for almost a decade, and her contributions are invaluable. Her business acumen is second to none and the dedication for not only customers, but her fellow employees is a true testament to her integrity in life. Earlier this year, we elevated her role in the organization and know she will continue to be an ambassador for our services."
Angela has held leadership positions with Barrett Burke Wilson Castle Daffin & Frappier LLP/NDeX, Cendant Settlement Services Group (Burrow Closing Management), HomeSteps by Freddie Mac, and National Title Insurance companies. At Barrett Burke et al, she spearheaded the creation of a global marketing site to provide synergies between business units for internal and external site visits, vendor visits and industry related events and planning. At Freddie Mac, Angela formed the REO division's title and closing department to effectively market and sell its diverse real estate portfolio. She was also responsible for meeting unit goals for external and internal clients. She began her career as a branch manager, market director and escrow officer in the title industry.
Angela continues to participate in the American Mortgage Diversity Council, formed by Five Star, that promotes diversity and inclusion throughout the mortgage industry. She is a co-member of the Education and Outreach subcommittee that focused on training professionals and leaders to better understand diversity and its impact on their business, their community and the industry.
Angela is an advocate for and involved in fundraising for Veterans receiving care at the North Texas Veterans Hospital and American Legion benefitting the North Texas Veterans Hospital and actively serves on organizations championing Diversity and Inclusion within the industry.
---
JANE MASON
Founder & CEO
Clarifire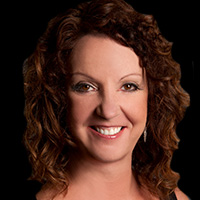 Jane Mason is the creator of CLARIFIRE®, a Fintech solution for the mortgage servicing industry that uses intelligent business rules to automatically distribute work and automate straight-through processing of critical information and documents to all types of users for action. She founded her company, Clarifire, in 2000 as a woman-owned and Women's Business Enterprise National Council (WBENC) certified company. Since 2006, she has been working with mortgage clients and helping servicers automate manual processes that have historically led to high error rates and lost revenues.
Jane introduced CLARIFIRE to the market in 2007. The solution was so groundbreaking at the time that two of the largest companies in the mortgage industry—Bank of America and Fannie Mae—became her first two customers. Today, CLARIFIRE is a market leader, helping servicers untether themselves from the constraints of paper, spreadsheets and manual processes by streamlining and modernizing workflows through automation.
Jane's solution is unique in the industry for many reasons. For one, it's a full service, SaaS workflow application with a library of proven processes, but also gives servicers the flexibility to create new and change existing processes. It also includes a robust underwriting engine that has all investor, GSE and government workouts, including COVID-19 pandemic and disaster mods, which enables servicers to standardize their decisioning processes and allows their customers to get workout eligibility decisions in seconds.
Most recently, Jane's creation has played a pivotal role for mortgage servicers struggling under enormous impact of the COVID-19 pandemic. While millions of Americans temporarily or permanently lost work during the national shutdown, a growing number of servicers have been relying on CLARIFIRE to help address forbearance requests, deferrals and workout resolutions. Several large servicers are also using CLARIFIRE to provide borrowers with self-service options for requesting mortgage assistance in real time, making customer interactions completely "touchless," which has generated additional cost savings during a very trying time.
In fact, over the past year, Jane's technology has helped servicers gain a minimum 25% increase in productivity and reductions in cycle times of between 50% to 75%. The average client has also been able to eliminate 80% of its manual tasks. Today, CLARIFIRE is being used to process 15 forbearance requests per minute and between 3,000 to 5,000 forbearance requests per day.
For example, in July 2020, Gateway Mortgage, a division of Gateway First Bank with a servicing portfolio of more than $16.7 billion, chose CLARIFIRE as its loss mitigation platform to handle a wave in mortgage forbearance requests. Since then, it has reduced its manual processes while increasing the efficiency of its servicing operations. "This is a very difficult time for many of our customers, and we want to be proactive in providing solutions to help them as they work to get back on solid financial ground," said Scott Gesell, CEO of Gateway.
Idaho Housing and Finance Association also selected CLARIFIRE last year for similar reasons. "With so many homeowners facing economic uncertainty, being able to deploy workflow automation quickly was of utmost importance to us," said Greg Blake, Idaho Housing's CIO "CLARIFIRE's strong track record of rapid implementation, proven workflows and loss mitigation capabilities give us confidence that we will be able to help borrowers facing financial difficulty as they get back on their feet as quickly as possible."
In addition to the immediate impact Jane has had on some of the nation's largest mortgage servicers, she also created strategic partnerships with other major third-party technology and service providers to enhance CLARIFIRE. For example, this past year, she led an integration with CoreLogic Credco, which empowered servicers to access CoreLogic Credco credit reports and credit scoring solutions directly through CLARIFIRE. As a result, borrowers are now receiving loss mitigation options in just minutes. Jane also integrated her FinTech solution with First American Mortgage Solutions, so servicers could automate orders for First American's FirstMod loss mitigation products and services suite. CLARIFIRE users are now able to receive loss mitigation documents, title reports, partial claims and lien priority insurance directly through their CLARIFIRE user dashboards, which has essentially removed the manual tasks involved with these tasks.
Meanwhile, Jane has been a strong advocate for leveraging FinTech within the mortgage industry by serving as keynote speaker for CEO councils, contributing articles, writing blogs, and lending her expertise to industry trade reporters. Whether or not a mortgage servicer is a Clarifire client, it's likely they have benefitted from Jane's advice on how they can overcome today's mammoth servicing challenges.
---
MICHELLE MILLER
Managing Director, LOS Systems
Teraverde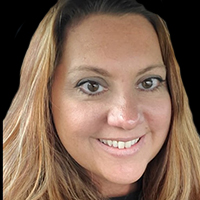 Ms. Miller has worked at Capital Markets Cooperative prior to joining Teraverde seven years ago. She has worked on over 50 LOS business process improvement engagements, helping lenders increase the productivity and efficiency of the mortgage banking processes.
Michelle has developed a series of products that help lenders improve efficiency. She is instrumental in evolving advanced solutions to supercharge ICE Mortgage's Encompass LOS.
She has collaborated in developing SpeedPath which provides task, service level and data change management for the Encompass LOS. She has developed multiple productivity improvement products for Encompass and related systems.
Michelle envisions FinTech substantially reducing the cost of origination by automating as many mortgage lending processes as possible. Her experience in the capital markets segment of the business, as well as mortgage origination and underwriting provides her with broad domain knowledge to improve the mortgage banking business process for both lenders and customers.
Ms. Miller has a unique ability to help users of FinTech processes to understand and adopt new products and technologies. Her deep domain knowledge of lending, coupled with her FinTech experience helps he help lenders adapt their processes and tech stack to accomplish their objectives.
It is gratifying to receive feedback from customers regarding Michelle's innovative knowledge of 'how to get things done' in a given tech stack. She has a philosophy of listening the customer, analyzing how to best accomplish the customer's requirements. Michelle then has her team develop the solution quickly. Importantly, she uses her domain and technical knowledge to help the customer quickly adopt the new solution and attain their goals.
---
SARA KEAY NAKAE
Vice President of Sales & Business Development
FirstClose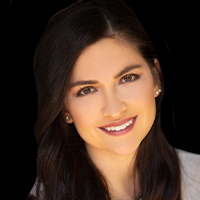 Sara has over 16 years of experience in FinTech serving the financial services sector in realtor and agency marketing for banks and credit unions, and extensive experience in the mortgage industry working with banks, credit unions and mortgage companies to deliver award-winning technology solutions and services. She has been a keynote presenter at leading industry events and conferences discussing FinTech and its impact on lenders businesses. Sara has deep industry knowledge in the financial digital space.
Recently, Nakae launched and brought to market FirstClose Digital Lending Platform (DLP) which is a home equity point-of-sale tool and application management system fully integrated FirstClose ONE. Specific to home equity lending, lenders can drive prospective borrowers to the application portal where the borrower is able to obtain instant information regarding the equity in their home anytime, anywhere. In addition to providing real-time equity results, DLP can complete a full home equity application and obtain a credit decision in real time directly from the FirstClose ONE platform.
Additionally, the platform includes game-changing automation like SMART Select, which uses intelligence logic to automatically select the title vendor with the best service, best price, and best turn-time for each financial institution's unique lending footprint. Features like this that make intelligent decisions for lenders are what sets the platform apart.
Considering recent world events, she demonstrated critical leadership by working with numerous associations and strategic partners to deliver solutions to lenders struggling to combat county-wide shutdowns and disruptions of services. These solutions include multiple appraisal options that keep appraisers and homeowners safe while providing critical appraisals to lenders.
Additionally, she was instrumental in bringing to market new offerings for a suite of "no-contact" products. These offerings are designed to assist lenders adapting and struggling through the COVID-19 Crisis.
"No Contact" products addressing county closings:
>>Instant Property Reports
>>Equiguard
"No Contact" products addressing social distancing:
>>Verisite Mobile Appraisal Solutions
>>Automated Valuation Model (AVM)
>>Exterior Restricted Appraisal Report (RAR)
>>Curbside Closings
Her quick action and out-of-the-box- thinking has allowed the financial industry to maintain lending operations during these most challenging times.
---
DARCY L. PATCH
Vice President of Marketing, Enterprise Solutions
WEST, A Williston Financial Group Company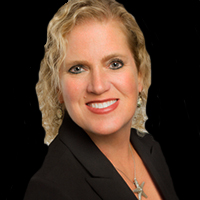 There is no bigger evangelist of fintech in mortgages than Darcy Patch, VP Marketing, Enterprise Solutions at Williston Enterprise Solutions & Technology, LLC ("WEST"), a Williston Financial Group ("WFG") company. Patch is emerging into a pivotal role, where she is guiding fintech conversations at a very high level. In the past 12 months, Patch conducted a survey of national lenders to identify their major operational pain points and organized an Executive Roundtable of C-suite executives from the nation's top mortgage lenders on behalf of WEST's Enterprise Solutions group in order to create a conversation around fintech solutions across the mortgage lifecycle. Top-of-mind topics during the Executive Roundtable discussion included data aggregation, capacity restraints, speed to close, and other digital lending dilemmas. The group's collective input led to the development of several new programs at WFG designed to improve operational efficiencies and alleviate common pain points for WFG's lender clients and their customers.
Patch also developed and implemented comprehensive marketing and communications campaigns in support of WFG's MyHome® Exchange. Launched in October 2020 and a HousingWire 2021 Tech100 Award winner, MyHome® Exchange provides a secure, online collaboration space for the parties in a mortgage closing, enhancing communication and transparency, streamlining the settlement process, eliminating duplicate touch points, and increasing throughput. Patch also supports ongoing education in the mortgage industry by shepherding the development and promotion of white papers and multi-media content, be it in-depth profiles, sponsored stories, product demonstrations, and video interviews.
Previously as VP, Marketing, Strategy and Industry Relations, Data Solutions and Industry Solutions Divisions at RealtyTrac (now ATTOM Data Solutions), Patch researched and developed a comprehensive, channel-centric strategic marketing plan targeting the residential real estate brokerage market. Patch also developed messaging and created marketing materials on behalf of RealtyTrac's Data Solutions division, including brochures, web content, and email marketing pieces — most of which focused on the fintech RealtyTrac used to derive its data. Patch also led a fintech-focused product development team in the creation of a "white-labeled" version of RealtyTrac's foreclosure research site on behalf of the nation's second-largest Multiple Listing Service organization. This system replaced the industry's leading foreclosure research platform.
As the director of Marketing Strategy at ServiceLink, Patch planned and managed conferences and events, including the annual Women Executives in Banking conference, an invitation-only event for senior-level executives in the mortgage servicing industry. Supporting activities included program development, contract negotiation, participant recruitment, theme development, speaker selection and engagement, meeting coordination, and onsite event management. Aggressive negotiations by Patch resulted in an 18% budget savings and several divisions obtained new business as a direct result of networking opportunities during the 2012 and 2013 conferences.
As Senior Marketing Strategist at Lender Processing Services (now BlackKnight), Patch was responsible for developing, planning, implementing, and tracking marketing, communications, and product launch plans on behalf of the company's divisions and products, including:
Servicing and Default: LPS Desktop, Asset Management, Auction Solutions, Short Sales, Field Services, Agency Sales & Posting, Default Title & Closing, Foreclosure & Bankruptcy, Enterprise Content Management (ECM), Document Management Solutions (DMS), National Flood, Property Tax Solutions, and Land Records of America.
Data and Origination: RealEC, LSI Title, Closing and Appraisal Services, Property Data (SiteX Data), Valuation Solutions, and SoftPro.
---
WENDY PEEL
Vice President of Sales and Marketing
ReverseVision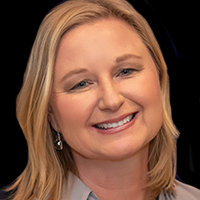 Wendy Peel is vice president of sales and marketing at ReverseVision. An accomplished B2B executive, Peel has over 20 years' senior leadership experience driving sales growth at enterprise technology firms.
Under Peel's leadership, market-leading digital mortgage firm ReverseVision has achieved record revenue growth. To date, the ReverseVision platform is used by nine of the top-ten HECM lenders and supports more reverse mortgage transactions than all other systems combined. Since joining the company in 2016, more than 2,500 lenders and brokers have enrolled in the ReverseVision platform, which serves nearly 10,000 active users.
In support of broadening lender adoption among forward lenders, Peel led the organization's transformation as an API-enabled flexible reverse lending platform, unveiling a new logo as part of its revised mission and rebranding. Peel also conceived the inaugural ReverseVision UserCon to highlight best HECM origination practices, offer expert marketplace insights, and gather guidance on future product development. Tickets to the event, which was attended by industry leaders, lenders and brokers sold out years in a row.
Peel is a frequent speaker at industry events and her thought leadership has appeared in national mortgage industry publications.
Before joining ReverseVision, Peel served as vice president of sales and marketing at CommercePromote, a cloud-based SaaS applications provider, where she executed a corporate rebranding campaign repositioning the company as an enterprise marketing and operations technology leader. Additionally, Peel has held executive sales and marketing positions at iCoStore, LLC; Take Notice, Inc.; PNA, Inc.; and TransPerfect Translations.
According to Peel:
"My job is bigger than simply leading the sales and marketing efforts of ReverseVision. I've made it a priority to operationally uplift HECM lending alongside forward lending and to encourage mortgage lenders of every stripe to add HECMs to their product mix in order to serve the generational mortgage needs of the full spectrum of homeowners."
In other words, Peel feels that pursuing an API-enabled technology strategy will make it operationally pragmatic for forward lenders to offer HECM and private reverse programs and greatly expand the presentation and demand for reverse lending. As a result, HECM and reverse lending programs will become part of lenders' standard offerings and give more Americans aged 62 and older financial flexibility in their retirement.
---
LISA PERKINS
Managing Partner SAS Division
Awesome Technologies, Inc – Dallas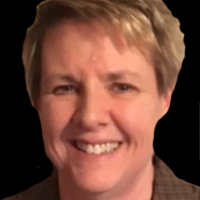 Lisa has over 20 years of experience and a wealth of financial services and FinTech expertise working for companies such as First Plus Financial, United Lending Partners, North Dallas Financial, RealNet Financial, BSM Financial, Supreme Lending, Highlands Residential Mortgage and Awesome Technologies. She now dedicates her time solely to helping lenders with their technology and operational challenges as Managing Partner SAS Division (System Amin Services) for Awesome Technologies.
She specializes in Virtual System Administrator Managed Services
>>Whether lenders plan to make minor adjustments or replace their existing LOS, she can simplify the process and save lenders time, money and headaches!
>>Don't have an Admin? Let Awesome Technologies be your Admin for less than what you would pay to have your own. We have support packages to fit any budget with experienced personnel to take on your overflow.
LOS Implementation
>>Assistance with the integration and customization of systems and workflow regardless of the platform.
>>Reconfiguration of new or existing systems to automate and control all aspects of workflow.
LOS Professional Services
>>Real time advice and assistance with business and system integration.
>>Best practices consultation to optimize system strategies and automation.
Encompass Certified System Admin
BytePro System Admin
As lenders face capacity issues, margin compression, operational and IT resource challenges, and the overall desire to lower their cost to originate loans they will continue to look toward technology and Fintech to help solve these challenges. The key is finding the right partner who can come along side and provide the resources and expertise to address these challenges head-on to allow lenders to full leverage technology & people to deliver a better and more cost effective borrower experience.
---
DEBARCHANA ROY
FinTech Sales Director
Tavant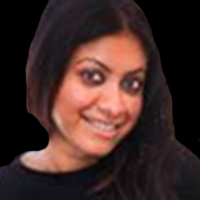 Debarchana (Debi) has been a key thought leader at Tavant for a little over a year, driving sales strategy and execution for our FinTech team as a FinTech Sales Director. She is constantly pushing the boundaries of her responsibilities within Tavant and actively seeks opportunities to vocalize her thought leadership to the external FinTech community. Her profound voice can be heard across a wide array of speakership: Web Seminars, Keynote Sessions, Roundtable Moderator, and many others.
In a recent Web Seminar hosted by National Mortgage News about Advances in Technology, Debi used her platform to discuss how financial institutions can use recent advances in technology to better serve the financial needs of the female demographic. She challenged those attending to stop marketing to women, and instead – start designing for them. Debi did this because she felt it needed to be said, while the 13 other companies in attendance used their platform to feature their own FinTech offering and demo their advancement in technology.
It did not take long at all for Debi to become a dominant force within Tavant. She has strong attention to detail and sensitivity to other's wants and needs, making her an exceptionally effective salesperson. Debi has been pivotal in securing multiple Fortune 500 financial institutions as valued clients of Tavant's Fintech Division and continually ideates nuanced sales strategy and communication practices for herself and her salesperson colleagues to use in expanding Tavant's customer base. She regularly engages in FinTech, BankTech, and PropTech Practice strategy discussions and uses her deep FinTech industry knowledge to make sure Tavant is addressing the right customer pain points.
Debi has significant FinTech industry experience. Prior to Tavant, Debi worked at Wells Fargo for 11 years as a key member of their Innovation and R&D departments, leading business initiatives and strategizing ways Wells Fargo can use recent advancements in technology to improve Wells Fargo's financial and banking activities. One of her main roles as part of the Innovation team at Wells Fargo was to create and drive their Startup Accelerator project, where Debi had the opportunity to work with a variety of Fintech startups to help them better understand how their technology can best serve their target demographic.
Debi used her ability to think out-of-the-box to help smaller FinTech companies, but also to drive new product growth as part of the R&D team. Debi was pivotal in the creation of 7 patents while at Wells Fargo, each involving applications of FinTech to optimize Wells Fargo's financial operations. This is exemplified by a Patent that outlines the use of drone technology to streamline on-site branch security procedures to prevent the threat of robberies and aid in emergency respondence using motion-sensing technology and long-distance secure data transfer. Her journey from Wells Fargo to Tavant was incentivized by her passion for applying her industry expertise to all financial industries – not just in banking.
Debi is a strong believer that advances in financial technology can have disruptive effects on any industry, not just in financial services. Advancements are characterized by the needs they serve, and everyone needs a few quality-of-life improvements in their daily lives. FinTechs are driving financial institutions towards immediacy, forcing traditional financial institutions to optimize the way business has been conducted for years to accommodate people's desire to save time and relieve stress.
According to Debi, "FinTechs aren't just reshaping financial services, they are speeding them up!" Everything is one click now, and it is the smaller, newer FinTechs that are leading this charge. The financial services industry is notoriously lethargic when it comes to updating established procedures, and FinTechs are forcing these institutions to "show their hands".
Debi envisions a recent future that is a full departure from multi-platform software, and instead, widespread adoption of single-platform digital solutions and cross-platform communication capabilities. Financial services customers just want their lives to be made a little easier, without having to ask. FinTechs are here to make that happen, and fortunately – they aren't going anywhere but up.
---
LISA SCHREIBER
President
LSK Consultants, LLC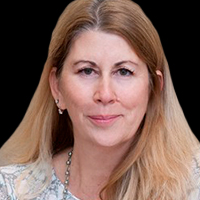 My focus, since 2001, has been to build successful platforms leveraging automation, education and a positive client experience to deliver a profitable result. Past and current projects are: Built out American Brokers Conduit technology platform-grew from 20M to 3.3B a month. Built out new business channels for NetMore America, New Penn, NewRez. Implemented Ellie Mae's Total Quality Loan manufacturing process. Led business transformation technology team with Homepoint's initial (re)entry. Built Sprout Mortgage platform. Currently consulting with LoanNEX technologies supporting Non-Agency and working with various clients on overall business processes to incorporate technologies to scale and ensure profitable results.
Financial services currently utilize technology in a fragmented way, sometime with small efficiencies but generally not with an over-arching vision or plan to execute a fully engaged model. My role as a consultant is to work with clients to understand their goals and engage technologies and processes that enable them to successfully implement their strategy. By understanding the goals, I seek to find the best technologies that can grow with the client.
---
MARTINA SCHUBERT
Chief Technology Officer
LenderClose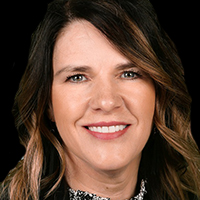 Martina Schubert has more than 25 years of experience in information technology and is the CTO at LenderClose, a fintech company that provides real estate and home equity technology solutions to lending institutions. At LenderClose, Schubert leads research and data collection and has an executive leadership position that allows her to be instrumental in making strategic decisions that align with the company's vision for future.
Schubert has worked in technology her entire career after initially discovering her passion for the field while taking a high school computer programming class and later working as a systems developer. After receiving an associate degree from Des Moines Area Community College (DMACC), she furthered her education by earning a bachelor's degree in business administration and management from Iowa State University followed by an MBA from the University of Iowa's Tippie School of Management. Schubert currently serves on the board of directors at DMACC and helps create the IT curriculum.
Schubert has led her team to have help transform LenderClose from a small startup to a well-respected lending fintech company that produces award-winning technology. She ensures that her team of engineers is trained in multiple IT disciplines and has a collaborative nature, creating a healthy work environment where employees are engaged and empowered.
Prior to joining LenderClose, Shubert was CTO at DLL, a Netherlands-based vendor finance company. Her previous positions include vice president and CIO, assistant vice president of information technology and manager of business intelligence for companies including Maytag International, Walgreens and Grinnell Mutual Reinsurance.
Having worked in male-dominated industries of insurance and finance, Schubert understands the importance of being a mentor to women. She hopes to make a lasting impression on the women who want to follow in her career footsteps and to help in that effort, she speaks at women-focused events and is on multiple boards in the community.
---
MONIQUE SHULER
Director
BlackFin Group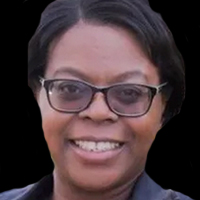 Before BlackFin Group, Shuler managed and worked with multiple project teams while at Clayton Fixed Income Services, Statebridge, and Specialized Loan Servicing – a Fannie Mae 'Star Performer' Award Winner. Throughout Shuler's career, she has been responsible for leading and managing servicing operations teams, projects, and collaborating with investors to ensure successful delivery.
She has extensive experience in Loan Boarding (Acquisitions and Releases), as Quality Control Analyst, and extensive experience working on Special Loans and Modification teams. She has also served as Operations Manager and Business Control Manager on GSE related projects.
Shuler is in the process of earning her Lean Six Sigma Black Belt Certification. She served as panel speaker at the 2018 International Women's Day conference and was routinely recognized by Statebridge as an outstanding performer. Shuler earned her master's degree at Colorado State University.
FinTech is the future of financial services, Shuler says, but not necessarily FinTech Companies. Every financial firm that succeeds in the future will look, at least in part, like a FinTech firm. The ability to operate in a completely digital environment, to meet customer demands anywhere and at any time, and the tight API-driven connections between business partners and regulators will all be critically important in the future. The only question will be how a particular bank, mortgage bank or mortgage servicer chooses to leverage technology to facilitate their business. As an industry consultant for one of the fastest-growing consultancies in the industry, Shuler finds this particularly exciting.
---
ANGELA WOELM
Vice President, Technology
Planet Home Lending, LLC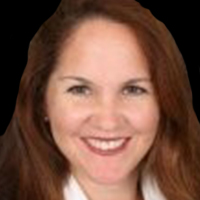 Planet Home Lending, LLC, Vice President of Technology Angela Woelm has spent three-plus decades in the financial industry improving mortgage processes. A detail-oriented leader with a methodical approach to projects and management, Woelm inspires comprehensive execution.
She learned the mortgage business in several business roles before delving into technology-focused work at Long Beach Mortgage Co., which was later purchased by Washington Mutual Mortgage Co. This background gave Woelm a holistic understanding of real-life workflows before and after implementations. During the merger, she managed enhancements to the wholesale loan origination and sales systems, working with system analysts and experts from business, legal and compliance to incorporate modifications in response to business and regulatory changes.
She moved on to lead the loan origination system selection process and the system design team for another division of the company.
During another company merger, JPMorgan Chase & Co.'s purchase of Washington Mutual, Woelm decommissioned about a dozen systems, overseeing data and project back-up for permanent storage.
She then went back to school to earn her Bachelor of Science in Computer Science from California State University – Fullerton while working as a reverse mortgage consultant with Wells Fargo Home Mortgage, and as a real estate broker and owner at LaCasto Realty.
She next worked as a business analyst for IBM focusing on federal and state compliance rules for mortgage loan originations.
For the past six years, she has applied lessons learned in those diverse experiences to her role as Vice President of Technology at Planet Home Lending, where she supports technological initiatives and strategies.
Woelm knows getting a mortgage is one of the most important and complex financial decisions most people will make. Throughout the borrower lifecycle, the best technology makes the customer experience easier and more streamlined. For example, Planet Home Lending recently prioritized e-signings and e-closings technology developments due to the challenges related to the COVID-19 pandemic. In addition to keeping borrowers safely distanced, these technological advancements gave customers the confidence to securely sign a major financial commitment electronically, using technology that simplifies yet another step in the mortgage process.
The use of technology to ease and speed mortgages has made the mortgage industry an important influencer in how technology is applied across the financial services industry. For example, the redesigned Uniform Residential Loan Application (URLA) digitizes the mortgage process dataset, setting a precedent for upcoming and additional actions that can be simplified and accomplished digitally.
Woelm's efforts to streamline processes and reduce transaction time go beyond the consumer channel. She is also closely involved in implementing OCR/ADR technology to the Correspondent loan purchase process to provide an improved experience for Planet Home Lending's correspondent sellers through reduced turn-times.Woelm plans to continue playing an essential role as the mortgage industry applies financial technology to adapt and benefit all parties throughout the home loan lifecycle.
---
MARY YORK
Founder & CEO
York Public Relations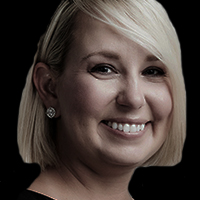 Mary York is the founder and CEO of York Public Relations and a recognized fintech expert. With nearly 20 years of experience, Mary has a 100% success rate mitigating fintech and financial services crises and has also led the strategic direction for numerous fintechs to increase brand awareness.
Since launching her current firm, York Public Relations has grown by over 2,000% in just eight months and is debt-free and profitable. The firm's client base now represents a collective 4,000+ banks, credit unions and mortgage lenders. Additionally, Mary regularly speaks at industry events and works with bank associations for accredited, state-required courses on public relations and crisis management.
As a result of her work, Mary has supported several companies through successful acquisitions by Capital One, Fiserv and others, totaling over $1 billion. She also supports fintechs and financial services firms to increase profitability, taking one company from $1 million to $15 million in equity in just five years.
Mary's work spans beyond fintech media relations. She has secured over 100 speaking engagements for fintech clients, including seven demos at FinovateFall. Several of those speakers were "Best of Show" winner recipients.
Additionally, Mary has secured celebrity endorsements for financial services organizations where she serves on the Board of Directors, as well as major mainstream media opportunities, including The New York Times cover stories, Wall Street Journal exclusives and Good Morning America segments.
Currently, Mary serves on the Advisory Board for BetaBuilds Technologies™, a fintech startup that aims to address digital literacy challenges through its patent granted solution "OffWallet™. In her role, she provides strategic guidance on business initiatives and brand awareness, and advises on capital investment opportunities.
Mary is a member of the Forbes Communications Council, where she shares industry insights among senior-level public relations executives. She is regularly quoted by industry media including American Banker, CU Management, The Financial Brand and others on fintech PR and marketing strategies.
Mary earned a bachelor's degree in Communication from Kennesaw State University, where she frequently lectures. She also earned her certification from Emory on Business Negotiations. Mary has studied with top officials from Emory, the CDC and Southwest Airlines, as well as the former press secretary for the Royal Family and the former Chief of Staff to Princess Diana. She has also worked with state and federal officials, including the New York State Attorney General's Office.

The Place for Lending Visionaries and Thought Leaders. We take you beyond the latest news and trends to help you grow your lending business.