The 2022 Trailblazers Award Winners Are …
Sales, marketing and public relations executives are blazing a trail that is determining the biggest winners in financial services. On the sales side, research from the University of Pennsylvania shows that more than 50% of buyers still seek advice when making a purchase. As a result, educated and engaged sales associates who can meet buyers' needs—especially who have knowledge about a specific product—ring up sales that on average bring in 69% more money. Similarly on the marketing side, a savvy business owner realizes that in order to grow, they need to make more people aware of their product or service. This means engaging with a marketing professional to help promote the business, bring in new clientele, and ensure that current customers are aware of all the products and services. Lastly, everyone wants to become the go-to organization in your field, right? For that to happen, you need to build your credibility and bring your expertise and knowledge into the limelight. That's exactly what public relations executives bring to the table.
These executives work tirelessly to ensure their company/client is a true leader, but they themselves don't always get recognized. That ends today. For the third year, PROGRESS in Lending is recognizing the Top 15 Sales, Marketing and Public Relations Executives that are making the biggest impact. Our winners in alphabetical order are:
DAWAR ALIMI
CEO
Lender Price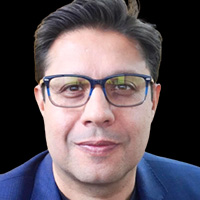 Dawar Alimi is the CEO and Co-Founder of Lender Price, a leading SaaS-based mortgage pricing and underwriting engine. Dawar has been in the mortgage industry for over two decades, earning his place as a thought-leader in financial technology and innovation. Prior to founding Lender Price, he owned a loan origination software company, a wholesale mortgage company, and an escrow company. He's also held several executive and C-level positions. Dawar has an MS in CS from Boston University, which he put to good use when he helped create Lender Price's cutting-edge pricing, underwriting, and analytics solutions.
Under Dawar's leadership, sales revenue has grown over 300% inside seven years and Lender Price is now one of the leading companies in the mortgage industry. 22 of the top 30 wholesale lenders are now leveraging the Lender Price platform, including 8 out of the top 12 banks and credit unions. Lender Price has over 200 customers and over 7132 Broker Marketplace users. Lender Price can price up to 500 different loan programs and different permutations in under 500 milliseconds. On average, clients are seeing increased monthly gains of 10 to 20 bps in net margin using the product suite Dawar built alongside his co-founders in 2015.
With the recent uptick in non-QM and non-agency interest, Dawar has introduced Lender Price's Flex pricing engine for non-agency and non-QM loans to the market. With refinances down 50% compared to last year, lenders are attempting to expand their product offering through non-QM Loans. Flex enables lenders to provide all agency products and non-agency loans through a single PPE, increasing the product selection available to loan originators. Flex provides a flexible UI where non-QM lenders can build their custom pricing engine without writing a single line of code using a drag and drop feature. Helping lenders gain access to these programs is helping ensure future success for Lender Price and its customers.
---
ROSALIE BERG
Founder & President
Strategic Vantage Marketing & Public Relations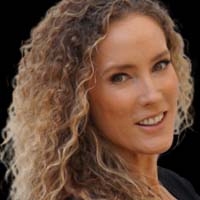 Rosalie Berg is a trailblazer for the mortgage industry and a true visionary for what marketing, public relations and social media can do. For over 20 years, she has been helping mortgage industry companies achieve far greater name recognition, double-digit revenue growth, and lucrative company sales. During this time, she has led the creation and execution of hundreds of marketing, public relations and social media campaigns that have propelled companies to new heights.
LoanLogics is one of many delighted agency clients. The company had a strong vision for growth of its mortgage document processing and data-driven audit technologies, and Rosalie and her team sprang into action, securing a prodigious amount of article contributions, interviews and awards. In July 2021, LoanLogics was acquired by Sun Capital Partners in a deal that not only accelerated the company's growth, but ultimately resulted in LoanLogics' own acquisition of LoanBeam, a provider of borrower verification technologies.
"Since 2016, [Strategic Vantage] excelled at giving the bold voice of LoanLogics reach in the mortgage marketplace," said Mary Anne Ahmer, LoanLogics' SVP of marketing. "They are not your ordinary agency in terms of responsiveness and scalability, enabling us to leverage more or less support for PR opportunities each and every month. They also have excellent writers and deep industry knowledge. They have been a great partner and I highly recommend them."
Rosalie has also been remarkably successful at helping her clients simplify their messaging and making sure the right audiences hear it. That's why Clarifire CEO Jane Mason chose Rosalie and her team to ensure her company's automated workflow technology, CLARIFIRE, was better understood by the mortgage industry—and specifically, by potential clients. Over the past two years, Rosalie and her team developed a detailed marketing and public relations plan consisting of a steady, consistent stream of press releases and contributed articles as well as speaking opportunities and awards, then put the plan into action.
The results were just what Clarifire needed. "They have really increased awareness of who we are and what our product does, and that is making a huge difference in our business successes," Mason said. "They have given our small business a large identity and have made us well known as thought leaders and innovators."
A longtime champion of digital marketing strategies, Rosalie and her firm will continue to educate companies on the value of effective marketing.
---
DONA DEZUBE
Vice President Communications
Planet Home Lending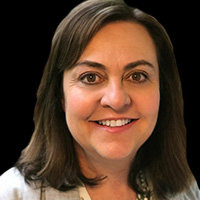 As Planet Home Lending's Vice President, Communications, Dona DeZube spearheaded the generation of nearly $1 million in earned media coverage for the Planet family of companies in 2021. In addition to managing the effort to share news about company accomplishments and milestones, she encouraged and fostered the opportunity for Planet's leaders to share their expertise via thought leadership articles covering home loan originations, asset management, servicing, operations, information technology, correspondent lending, diversity and renovation lending.
She managed the public-facing campaign for Planet's monetization engine, the first of its kind platform that allows investors to seamlessly change their asset strategy at the loan level or portfolio level without changing servicers. The company won a 2022 Innovation Award from Progress in Lending based on her efforts. DeZube also shepherded the company through the internal and external communications that led to Planet being named a Top Workplace USA 2022 and local Top Workplaces lists by the Baltimore Sun and the Dallas Morning News.
One change that DeZube sees in the mortgage finance industry is increased focus by consumers, investors and regulators on environmental, social and governance (ESG) issues. In the year ahead, she plans to share Planet's progress in those areas, demonstrating that private nonbanks can, and should, participate in the ESG movement.
---
JACOB GAFFNEY
Principal, Co-Founder
Gaffney Austin Public Relations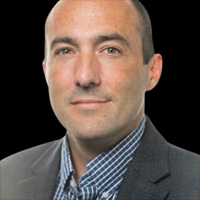 The best way to demonstrate success is by getting real results. For example, as a start up, Candor Technology needed to prove its value proposition, and establish its place in the market. Jacob and team have hit it out of the park. In its first 18 months in market, Candor Technology has garnered numerous feature stories, mentions, and awards – including the prestigious PROGRESS in Lending Innovations Awards for two consecutive years. Jacob has helped Candor craft its message and is an integral part of the team.
Going forward, Jacob will ensure that Candor Technology and all his other clients engage appropriately and meaningfully in every market cycle. He is an expert in identifying the right message for the right audience, from mortgage lenders to the capital market.
---
RICK GRANT
Co-Founder & COO
Content Beacon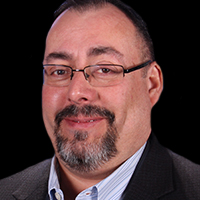 Rick Grant has been in the communications business for over 25 years, the last 20 of which he has served the mortgage industry. Starting out as a trade press reporter, editor and conference planner, he launched his own firm in 2007 and has served many of the industry's top companies over the years. Six of his clients garnered enough attention in the industry to be acquired by larger firms. Most recently, he partnered with Brian Rieger to launch Content Beacon, the mortgage industry's first content marketing agency. Earlier this year, the firm celebrated its first anniversary.
Marketing professionals in the financial services industry are catching up to the rest of the world and realizing that their story matters and it has to go beyond rate and term. Content coming in from outside the industry is easy to spot and rarely effective, but paying industry writers top dollar for every word makes it hard to justify the expense of the traditional content marketing programs that get results. The Content Cascade solves this problem and it is now a core offering of Content Beacon. It allows industry writers to go deep on important industry stories and then make those stories go further to maximize client ROI.
---
MICHAEL HAMMOND
Founder & President
NexLevel Advisors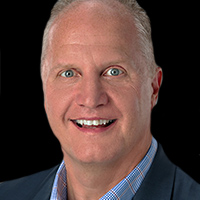 While many applicants sole focus has been on sales, marketing and public relations within their own company, Hammond has played an integral role in helping a countless number of companies bring innovative solutions to housing clients, which has greatly impacted the financial services industry. Hammond dedicates himself exclusively to helping mortgage technology providers achieve extraordinary levels of success. He helps these technology providers bring their innovative solutions to market by moving audiences, generating leads, driving sales and igniting brand stories.
Hammond's clients have been recognized with over 30 Industry awards in the last 12 months, been published over 100 times and produced over 2,200 hours of video content to share their companies story and value proposition. He provides a weekly podcast Fintech Hunting now in its 125th episode delivering countless hours of industry insights and innovation. Also, he has helped his clients sell tens of millions of software and solutions to the mortgage market. Further, he has assisted his clients strategic marketing and media outreach to help raise over 100 million in investment funding to grow and expand their business's
A seasoned technology executive, Hammond brings over two decades of leadership, management, marketing, sales and technical experience. Hammond now dedicates himself exclusively to helping other businesses achieve extraordinary levels of success. Hammond is only one of 60 individuals to earn the prestigious Certified Mortgage Technologist (CMT) designation, which is presented to information technology professionals in recognition of their industry experience, professional education and knowledge of the unique technological needs of the real estate finance industry.
---
NANCY INGALLS
Senior Manager, Brand and Digital Marketing
Enact Mortgage Insurance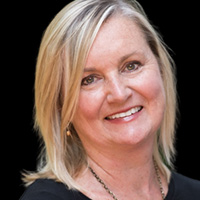 In 2021, Enact (formerly Genworth Mortgage Insurance) achieved both a rebrand and IPO that Nancy and her team were instrumental in planning for and communicating to customers. Her team not only worked closely with an external partner to come up with the company's new name, but also a strategy for how to share that new name and value proposition with customers.
Nancy continuously advocated for research during this process, as it was critical to find out how the company was viewed in the industry. What did customers think about the company? How was the company doing in comparison to competitors? Nancy led a deep and detailed dive into Genworth's position in the marketplace to help inform how her team should communicate about the new brand, Enact.
This research found that Genworth was already a strong, well-liked brand, so it seemed like a risk to change, but Nancy and her team leveraged the findings from their research to help inform their messaging for the rebrand, which proved to be incredibly successful.
When communicating the decision to rebrand and go public, Enact chose a messaging campaign of inviting customers to join them on this journey, a strategic choice made from the research results. Instead of taking a backseat and going along for the ride, Nancy and her team worked to make customers feel like they were part of the change and gave them a firsthand view of the new brand and how it would affect them.
Not every person is affected the same way, however. This is why Nancy and her team heavily relied on personalized messaging based on each individual's role. A CEO will not be affected in the same way by the rebrand as a processor might be, so Enact had specific messages for each role at each level, and leveraged technology to deliver the personalized messaging in a streamlined manner.
Going even deeper, Nancy worked on understanding each individual contact beyond just looking at their role. She wanted to see how each person interacted with the company and what they relate to so she could better align messages and content for each individual person Enact contacts. Some people may obtain price quotes from Enact on a regular basis, but never order mortgage insurance from them. This type of person would need a completely different message than someone who orders Enact products regularly or engages with the brand via the blog or emails. By being able to further differentiate among customers, communications could be targeted more specifically to create more impactful messaging.
This personalized messaging has been a huge success with the rebrand and IPO, and is a strategy Enact will continue to employ in its day-to-day marketing activities. The company also is engaging in more research post-IPO and rebrand to check in with customers and see how their communications could improve going forward. Nancy intends to use the results of this research to continue to inform Enact in developing and delivering personalized messaging.
---
CHARLYNE H. MCWILLIAMS
Senior Director
William Mills Agency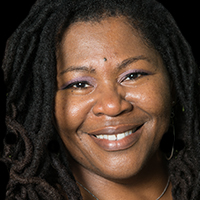 Charlyne H. McWilliams is a Senior Director at the William Mills Agency. Her proven communications skills have enhanced brand recognition, grown customer bases and increased profitability for many companies in the financial industry. Known for her ability to connect with media professionals as corporate leaders, she has a reputation for being approachable, knowledgeable, determined and effective.
McWilliams has been in communications her entire career. She spent 10 years in journalism where she started in daily news and moved to editing newsletters before transitioning into public relations where she has been for nearly 20 years. She has honed her PR skills by developing strategic public relations campaigns for dozens of companies. She has secured byline articles, blog posts, interviews, speaking engagements and podcast appearances for her clients in trade and general media.
During the pandemic, McWilliams helped her clients as well as the agency move forward by encouraging consistent and clear communication. She helped companies understand the need to focus on their core competencies and not be distracted by what they could not control. Having worked remotely for 20 years, she also has been a go-to source on how to work effectively from any location and a sounding board for clients and colleagues.
As the mortgage and fintech industries continue to evolve with the use of several different communications and social platforms (including podcasts and social media), McWilliams has championed the effective use of new platforms to drive improved engagement with consumers and the media.
With social responsibility becoming more a focus for companies, McWilliams also sees the need to encourage firms to incorporate social responsibility into brand platforms. "Companies that seek ways to advance homeownership in all underserved communities have tripled their bottom-line results. They have improved individuals' financial well-being, stabilized communities and boosted the value and reputation of the financial industry as a whole," she said. "People who see these companies doing good things in their communities, whether it is planting trees, building homes or sponsoring a STEM camp, will appreciate these firms and be more inclined to spread good news about them."
---
KIERAN MITAL
Sr. Brand Marketing Strategist
Tavant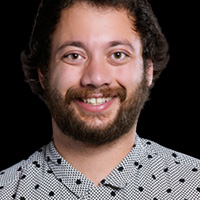 Kieran began his career at ZipCar, helping revolutionize the car-sharing industry, focused on marketing, digital acquisition, and data analytics, which shaped his data-led marketing mindset. In 2020, Kieran joined Tavant as a Marketing Analyst in the Marketing Analytics area and after working in that department for some time, Kieran pivoted to the wonderful world of strategic branding. In his current position as Head of Brand Marketing and Strategy, he is eager to further position Tavant and its solutions as the leaders in AI, Fintech, and Proptech.
2021 was an excellent year for Kieran as well as Tavant. Building on its brand awareness and growth, Tavant grew its revenues by more than 40%, powered over 32 million mortgage-related transactions, and was featured in more than 50 different articles in leading industry publications.
Kieran spearheaded the product mapping that led to such growth by positioning Tavant's core products and services to have their own Unique Value Propositions (UPV) to fit each client's persona. By creating this product-market fit, Tavant's growth flourished. As a staunch Tavant brand representative, Kieran has already been the 2022 team lead at two national conferences and will be leading 12 out of the 19 industry conferences that Tavant plans to sponsor this year. No other member of Tavant's large Sales, Practice, or Marketing teams will be attending that many industry events in 2022 as Kieran continues to learn about the Tavant from face-to-face interactions with real industry experts and tech executives. His willingness to go above and beyond leaves an impact that sets him apart from others. That is why Tavant values his energy, drive, and leadership at industry events to such a degree.
Kieran has been a thought leader at Tavant and has had articles published in leading industry publications on the topic (s) of digital banking, millennial buying behaviors, customer centricity, lending buying behavior, and many more. Kieran's perspective on writing creates a very engaging voice for young up-and-coming leaders. Kieran also drove the award submission process for Tavant, leading to more than 13 awards being received in 2021. Kieran has been instrumental in Tavant's Marketing and Public Relations initiatives in such that Tavant now powers one in every three mortgages in the U.S.
One of the greatest assets Kieran has is "his ability to tailor a communication to the core audience, thus maximizing effectiveness," said Brad Sivert, Head of Marketing & Proptech at Tavant. "In addition, by creating the right message at the right time to the right audience, Kieran is able to ensure Tavant's brand stays 'Top of Mind' among industry executives."
---
BRIAN RIEGER
CEO
Content Beacon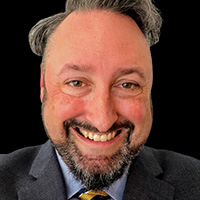 Content Beacon, the first content marketing agency dedicated to the mortgage lending industry, was Brian's idea. He saw what other agencies were doing with modern content marketing tools and decided to bring it here. The company is now past its second-year anniversary and has attracted some of the industry's largest firms as clients. Having a great idea is one thing, but bringing it to life and keeping it alive is an accomplishment worth recognizing.
We've seen some very good times for the mortgage industry over the past 18 months, but it won't always be this way and Brian knows it. The market is turning. He's been through more than one cycle in this business, having been a producer at October Research back during Joe Casa's days and then starting his own firm, True Impact Communications. His background as an attorney helps make the content he develops ring true and deliver an impact without ever exposing his clients to noncompliance risk. As we move into a new cycle, this will become even more important.
---
SCOTT ROBERTS
SVP of Sales
Insellerate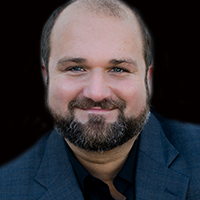 As consumers have shifted online to shop for mortgages, it has become critical for mortgage lenders and servicers to develop a sustained digital engagement strategy for their customers. Scott has been instrumental in helping hundreds of companies in the mortgage industry enable loan officers to engage more effectively, resulting in higher lead conversion rates, lower origination costs, and more closed loans. His sales leadership helps lenders experience the power of the Insellerate platform, which is the first in any industry to deliver a complete CRM, Lead Management, and Engagement platform via a dynamic mobile application. This provides access to critical loan information without having to use a computer or log into a loan origination system (LOS), which radically improves borrower retention and conversion rates.
It's not easy to be a lender these days. Margins are down, rates are fluctuating, and new competition is right around the corner. Acquiring a customer is getting more costly, and keeping a customer engaged is key. As a lender, how you engage prospective borrowers can determine your success in today's digital mortgage environment, Scott points out. The average borrower will get up to 7-11 loans over the course of their lifetime but only 15% of consumers use the same lender for their next loans. We must do a better job of building relationships with borrowers, referral partners and other industry participants.
"A lender's goal should be to deliver a better experience than competitors. To achieve this, lender's need to implement innovative customer experience platforms featuring modern CRM solutions that engage new prospects, boost customer loyalty, and avoid revenue loss," Scott concludes. "Real-time capabilities allowing lenders to transform leads into transactions that build relationships and ultimately create customers for life is what I am passionate about helping the industry realize."
---
EMMI SAULS
Director of Marketing
LenderLogix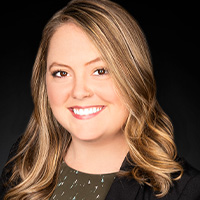 Emmi has been with the LenderLogix team for one year as their Director of Marketing. Emmi's primary goal when joining the company was to increase brand awareness and drive new business. To start, Emmi worked with the founders to develop a clear brand voice that helped guide their positioning in the market and define their mission to lenders. This allowed consistent messaging to their buyer personas and a well-developed marketing and communications plan. Realizing that LenderLogix is a small company in the fintech space, it needed to appear where their competitors did, so the first (and ongoing) project that Emmi undertook was updating their website.
By updating the site and honing in on SEO best practices, content creation, and simple UX, Emmi has worked to double the website traffic and increase their inbound leads by 20% QoQ. To support that focus on their digital presence, Emmi has doubled their social media reach and tripled their Google impressions through consistent social media management and paid ad efforts. With the help of the Sales department, Emmi has planned and executed the company's involvement in ten industry conferences and events (ranging from regional to national). She's also submitted thirty-eight ad features across four industry-leading platforms (Progress in Lending, Rob Chrisman, HousingWire, and National Mortgage Professionals). To support the company's current clients, Emmi has provided product users with monthly feature update announcements and quarterly update webinars. This has improved usage by 10% and has also established a regular communications cadence with their clients.
With the help of the Sales and Product/Tech teams, Emmi has created a Learning Center on LenderLogix's website that houses over 50 support articles. Emmi has also designed and published loan officer/Realtor user guides, how-to content for Realtors and homebuyers, and customized marketing materials for their Enterprise clients. These efforts have all worked to get LenderLogix greater visibility among competitors. What does that mean for lenders? They can find LenderLogix and their solutions much more easily and see the demonstrated return they can expect when partnering with LenderLogix. For example, LenderLogix has shared that lenders using their solutions can save 40% more time in their day, increase their conversion rates by up to 60% and collect 10% more upfront fees.
---
DAPHNE SHANNON
Marketing Director
RealtyBid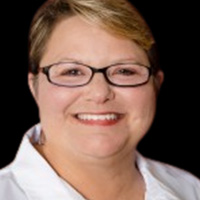 Daphne Shannon is the Marketing Director for RealtyBid, Covius' online auction platform. For 20 years, RealtyBid, a national online and live auction platform, has been helping sellers achieve expedited sales goals and buyers maximize investments. Daphne has been a part of RealtyBid's mission for more than 15 years.
She had several outstanding marketing accomplishments over the past year that had a positive impact on her company, industry clients and property buyers. For example, in 2021, Daphne was able to reduce cost per asset marketed by 56% from the previous year, while also delivering more online buyer activity for the second year in a row. Daphne worked toward this expenditure reduction and online buyer increase through a more back-to-basics approach that required her to make additional smaller decisions each month and develop a more hands-on marketing outreach model. Such productivity was possible because of Daphne's marketing and industry experience and her willingness to be creative and flexible in how she executed.
Daphne also worked alongside the RealtyBid in-house project team and was a primary leader on a recent initiative to enhance the property buyer and client/loan servicer experience on the RealtyBid.com site.
The enhancements launched in April 2021 and, in partnership with Weiss Analytics, provide buyers with advanced home price data, property and market forecasts and investor tools. In addition, sellers benefit from next-level reporting features that provide an interactive means of analyzing and monitoring key indicators related to active, pending and closed assets.
With these enhancements and Daphne's contributions, RealtyBid gives property buyers unparalleled insight and tools to make better-informed investment decisions and provides clients with more control over auction inventory. Daphne was a crucial leader in bringing these enhancements to fruition. Through early planning sessions, design, testing and launch, Daphne focused on the user experience and benefit to buyers and sellers.
Daphne shares the goal of the entire RealtyBid leadership team, providing technology that is of the utmost assistance to mortgage lenders and servicers in selling their assets and getting homes in the hands of new private owners, a positive outcome for RealtyBid, the client, the customer and the industry alike. This year, she is playing a crucial role in spearheading an initiative to enhance RealtyBid's entire property search system and bidding protocol to respond to the changing needs of the industry, such as managing increased asset inventory more efficiently for both the seller and the buyer and accelerating disposition timelines resulting from the end of forbearance. In turn, this is helping build trust and credibility in our online auction and live auction marketing system as the most seamless way for lenders and mortgage servicers to dispose of assets.
---
LEAH SOMMERVILLE
Senior Account Executive
DocMagic, Inc.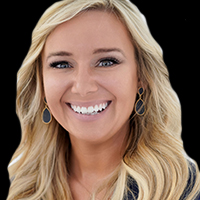 Leah Sommerville is laser-focused on helping lenders elevate their business models with digital mortgage automation. She has a robust background working with eClosings, eNotarizations, eNotes, eVaults, eRegistry, eWarehouse lending, investor eDelivery, and compliance adherence.
Over the last few years, Leah has made significant inroads with introducing DocMagic's comprehensive Total eClose platform and ancillary solutions. She works closely with direct lenders, warehouse lenders, investors, settlement providers, and other lending entities to automate the closing process, ultimately benefiting the entire mortgage supply chain. In 2016, PROGRESS in Lending gave DocMagic an Innovation Award for the launch of Total eClose and since that time the solution has gained widespread industry adoption, which Leah has been assisting with.
Of note is that at the end of 2021, DocMagic reported a huge uptick in usage of its eVaults by 85.4% over the previous year, representing a significant win for DocMagic and the lender clients on the adoption front. Leah was a part of this focused drive to help lending entities understand the value of eNotes, which requires an eVault. Whether it's a lender, warehouse lender or servicer, Leah has been key in implementing eNotes across multiple entities. She also sits on many webinars and discussion groups throughout the year in an effort to educate the industry on going "e" with digital lending solutions.
Leah will continue to help lenders craft the right eClosing strategy for their specific business models and long-term goals, which in many cases involves starting out with a simple hybrid model. However, she feels that the time is now for lenders to begin adjusting their eClosing goals by offering borrowers a fully paperless closing platform that also accompanies RON capability. As the industry transitions to a purchase market and operates in a margin-compressed environment, Leah sees significant opportunities for lenders to differentiate themselves and leapfrog the competition by offering 100% paperless eClosings. Leah says this will position forward-thinking lenders with a distinct business advantage over those that wait.
---
MARY YORK
CEO
York Public Relations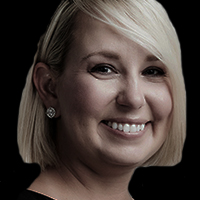 Mary York is a recognized fintech expert. With more than 15 years of experience and a 100% success rate, she has mitigated numerous fintech crises, ranging from high-profile investigations and lawsuits, as well as regulatory disputes. She has also led the strategic direction for dozens of fintechs to increase brand awareness.
As a result of her work, she has supported several companies through successful acquisitions, totaling over $1 billion. Mary has also supported fintechs and financial services firms increase profitability, taking one company from $1 million to $15 million in equity in five years.
Mary is a member of the Forbes Communications Council, where she shares industry insights among senior-level public relations executives. She is regularly quoted by industry media including American Banker, CU Management, The Financial Brand and others on PR and marketing strategies.

The Place for Lending Visionaries and Thought Leaders. We take you beyond the latest news and trends to help you grow your lending business.