Editor's Note: Lender Creates Advocacy Team
Planet Home Lending, LLC, has expanded and improved its Advocacy Team, a department dedicated to onboarding new retail branches and mortgage loan originators (MLOs) and providing an ongoing support experience to ensure long-term success.
The Advocacy Team was a natural outgrowth of Planet Home Lending's need to create virtual onboarding to replace in-person events and travel curtailed due to the COVID-19 pandemic. The team is managed by Brenda Colter, director of branch advocacy, and reports to Kirsten Johnson, VP of branch administration.
"We successfully transitioned to virtual onboarding, but that made us realize we could expand the program," Colter said. "We have added specialists in areas, such as IT and underwriting, as well as people with knowledge of specific programs or systems, including Encompass, Ellie Mae's WebCenter and Optimal Blue. This allows us to support new branches for, as we like to say, 'Day One, Week One and Beyond.'"
While a conventional onboarding process may have a specific stop date, the Advocacy Team's approach provides branches and MLOs with continuous support. This structured approach encourages successful integration with technology and operations. The dedicated team answers questions through direct contact and via a dedicated internal email monitored in shifts across all U.S. time zones.
"It was important to us that we build something useful — and in line with our company philosophy of providing excellent external and internal customer service," Johnson added. "We set out to create real benefits across our direct retail channel, and I believe we have succeeded."
The Advocacy Team includes experienced mortgage professionals in underwriting, sales, and systems support.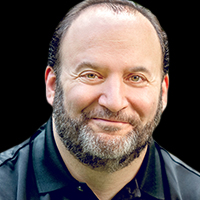 Tony Garritano is the founder at PROGRESS in Lending Association. As a speaker Tony has worked hard to inform executives about how technology should be a tool used to further business objectives. For over 20 years he has worked as a journalist, researcher and speaker in the mortgage technology space. Starting PROGRESS in Lending Association was the next step for someone like Tony, who has dedicated his entire career to providing mortgage executives with the information that they need to make informed technology decisions to help their businesses succeed.