In the age of iBuyers realtors need you more than you need them. 
Ok, maybe that's a bit harsh. Perhaps a better way to say it is that realtors can finally treat you more like a partner instead of someone that is just looking for a "hand out" / referral.
Lenders are now better positioned than ever to turn the tables on their agent "partners" due to two very unique factors:
1. The iBuyer movement. What is an iBuyer? An iBuyer is a company that uses technology to make an offer on your home instantly. iBuyers represent a dramatic shift in the way people are buying and selling homes, offering in many cases, a simpler, more convenient alternative to a traditional home sale. Source Opendoor. iBuyers are online real estate investors who seeks to reduce transactional property costs via digital tools, minimizing the involvement of real estate agents in favor of their own online listing services.
2. Automated Borrower Intelligence. This is a new strategy that that is being utilized by some of the smartest lenders in the country— American Pacific, Movement, Fairway, Churchill, USA Mortgage, Annie MAC, PRMG and many more. Sales Boomerang first launched the concept in July of 2017; the idea of Automated Borrower Intelligence is to provide lenders automated real-time insights on the borrowers inside their database.
What type of insights are we talking about? What if lenders could know when their prospects or customers have fixed their credit before they even know? Talk about striking while the iron is hot – this data turns the smartest lenders into the ultimate service provider by putting them in the right place at the right time.
As a lender, have you ever wished you could know when an existing or prior customer is shopping you? If a lender is dealing with a new lead and the deal goes cold, wouldn't it be great to get a notification that this person is shopping that lender? How about knowing when a past customer is back in the market for a mortgage? These notifications can help lenders win back millions of dollars!
These are a couple of examples of how the smartest lenders are using data to gain a competitive advantage in the marketplace.
With iBuyers growing quickly, agents are going to need better sources for engaging home buyers and currently the best option is to partner with a lender who is utilizing services like Sales Boomerang. Lenders who implement the ABI strategy have a constant flow of new deals that range from new purchases to streamlines to cash out refis and the best part is that all these deals come right from their existing database. Why should agents care? Because almost 50% of all these deals are purchase opportunities and lenders will need good agent partners to serve their client base.
So what is the moral of this story? Lenders can now pick and choose the best realtors to partner with and realtors better keep their lender partners happy or they may find themselves in an unemployment line.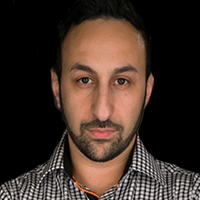 Alex Kutsishin is Co-Founder, CEO and Chief ROI Booster at Sales Boomerang. He is an innovator and entrepreneur. Sales Boomerang offers the first fully automated Borrower Intelligence software that tells lenders when a prospect or past customer is ready for a loan. In just 23 months they have discovered over $10.4B in missed loan volume for more than 40 of the top lenders in the industry and they are on track to double in size by the end of this year. Alex has been named 40 under 40 by NMP Magazine and Sales Boomerang has won top tech 2019 by Banking CIO Magazine.