Editor's Note: Reinventing Home Equity
FirstClose, a provider of technology solutions for home equity lenders nationwide, announced the addition of its new and improved platform, FirstClose ONE.
FirstClose ONE is a comprehensive platform designed to give lenders access to all the tools they need to be successful in home equity lending, in one place. FirstClose ONE combines property and borrower data intelligence, consolidated vendor management, and a suite of rich UX/UI features to ensure that lenders are streamlining their loan fulfillment process in order to maximize profits.
The platform includes game changing automation like SMART Select, which uses intelligence logic to automatically select the title vendor with the best service, best price and best turn-time for each financial institution's unique lending footprint. Features like this that make intelligent decisions for lenders are what sets the platform apart.
FirstClose ONE includes a rich and smooth user interface, seamless user experience, one-screen navigation, live production reports, and custom workflow management tools with the same quality of service FirstClose users have come to expect. Being accessible via a web app and the leading loan origination systems, lenders can operate more efficiently anytime, anywhere.
"We've been working on this initiative for the past year and it's great to finally see it all come together" said Tedd Smith, CEO and co-founder of FirstClose. "Our product team has done a tremendous job of listening to our lenders and creating a platform that's truly designed for their needs. We are confident with this great technology that lenders can be more efficient and productive with FirstClose ONE."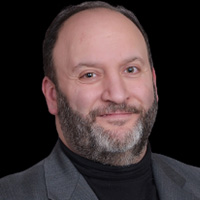 Tony Garritano is the founder at PROGRESS in Lending Association. As a speaker Tony has worked hard to inform executives about how technology should be a tool used to further business objectives. For over 20 years he has worked as a journalist, researcher and speaker in the mortgage technology space. Starting PROGRESS in Lending Association was the next step for someone like Tony, who has dedicated his entire career to providing mortgage executives with the information that they need to make informed technology decisions to help their businesses succeed.