The 2017 Innovations Award Winners Are …
Prominent mortgage executives gathered to see who the Executive Team of PROGRESS in Lending named the top industry innovations of the past year at the Seventh Annual Innovations Awards Event. This honor is the Good Housekeeping Seal of Approval, the Gold Seal when it comes to recognizing true industry innovation. All applications were scored on a weighted scale. We looked for the innovation's overall industry significance, the originality of the innovation, the positive change the innovation made possible, the intangible efficiencies gained as a result of the innovation, and the hard cost and time savings that the innovation enables industry participants to achieve. In alphabetical order, the top innovations are:

PROGRESS in Lending Association has named ComplianceEase a top innovation. In preparation for the TILA-RESPA Integrated Disclosure (TRID) rule, ComplianceEase spent 18 months enhancing its flagship compliance management platform, ComplianceAnalyzer. The company released the new module, called TRID Monitor, which provides the comprehensive, real-time auditing of disclosure timing, changed circumstances, and fee tolerances across all disclosures. ComplianceAnalyzer with TRID Monitor allows lenders to insert flexible TRID compliance controls into any system and can be used at any point in the lending process and across multiple origination channels. The module can also be used for pre- and post-close quality control and securitization due diligence. Depending on a lender's workflow needs, lenders can use ComplianceAnalyzer with TRID Monitor to review the latest terms and fees on any single TRID disclosure or to monitor changes in fees and terms throughout the origination and closing processes.
---

PROGRESS in Lending Association has named the work done by DocMagic a top innovation. As the mortgage industry slowly embraces the Digital Mortgage, DocMagic launched what was dubbed its "Total eClosing solution," which enables a comprehensive, true 100% paperless eClosing that automates the entire process — from start to finish. Looking back, DocMagic was brought to the forefront of eClosing technology awareness with its participation in the CFPB's eClosing pilot in 2014. This vendor was 1 of only 12 firms that was invited by the CFPB to participate. If the industry is going to go digital it will need vendors like DocMagic to lead the way. The Total eClose solution includes the seamless incorporation of its eSignature-enabled SMART Documents, a nationwide eNotary network, MERS eRegistry access, eWarehousing, eNotes, a secure eVault, and secure investor eDelivery — all in a single, comprehensive eClosing platform and completely TRID-compliant. There is absolutely no paper involved at any point, at any time.
---

PROGRESS in Lending Association has named Mercury Network a top innovation. In March of 2016, Mercury Network launched Fee Analytics, a rich set of current data and analytics for actual appraisal fees in every county in the United States, delivered monthly. Lenders subscribe to Fee Analytics to know the most current appraisal fees paid for collateral valuations, along with details on the transactions. Since more than 800 lenders and appraisal management companies rely on Mercury Network for collateral valuation management, more than 10,000 transactions a day are passing through the system, providing rich trended data with many benefits for the industry. With Mercury Network's Fee Analytics tool, lenders can determine where appraisal fees are rising and where they are falling, a clear indicator of supply and demand, as well as a valuable clue for hyper-local and regional lending booms that present opportunity for business expansion.
---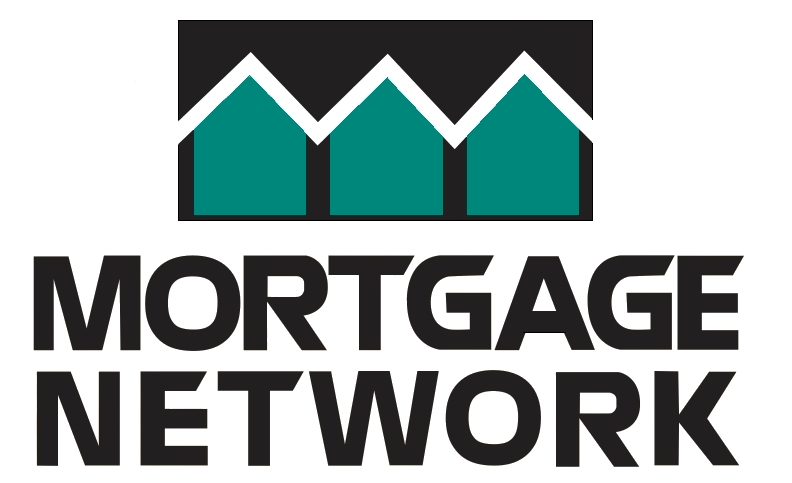 PROGRESS in Lending Association has named Mortgage Network a top innovation. Mortgage Network has been creating and using its own technology for several years. But in 2016, it took things to a new level by creating an online borrower portal that allows consumers to initiate and drive the mortgage process with very little assistance from the loan officer. The portal gives borrowers the option to upload their own mortgage documents through a drag-and-drop method, virtually eliminating the need for loan officers to keep coming back to borrowers to request more information. Borrowers can also see their loan choices based on the information they provide, receive disclosures electronically, and receive an underwritten loan commitment in as little as two days. In many ways, the new borrower portal might be compared to TurboTax, the off-the-shelf software that revolutionized how Americans prepare their taxes. This portal will do the same for mortgage lending.
---

PROGRESS in Lending Association has named NotaryCam's eClose360 a top innovation. As the industry interest in eClosings has risen, with NotaryCam's eClose360 you no longer have to force participants into the same room, deploy a laptop and signing pad — which is essentially 12-year old technology — to close a loan when it can be done online anytime from anywhere. NotaryCam's eClose360 is an online notary platform that allows mortgage closings to take place entirely online, removing all associated stress and the friction of having to attend closings physically. Further, Fannie Mae approved NotaryCam's eClose360 as a provider of both a SMARTDoc and eVault solution. Specifically, this online closing solution is now on the list of software that Fannie Mae has certified and approved for use on loans it purchases from mortgage loan originators. NotaryCam's eClose360 has legally completed tens of thousands of notarizations in all 50 states and over 65 countries.
---

PROGRESS in Lending Association has named QuestSoft a top innovation. This industry has been inundated with new rules and regulations for some time now. The key to maintaining compliance is preparation. One of the next big rules for lenders to comply with are the CFPB HMDA changes. Last October, QuestSoft sent specifications to 29 loan origination software companies, and those imports are expected to come online during the first quarter of 2017. Customers can then import live data from those LOS platforms to see gaps, interact with their systems, and internally adjust their procedures. The test version is also being provided well in advance of the CFPB's schedule. Further, QuestSoft's Compliance RELIEF application has been designed so that as error codes and other specifications are made available by the CFPB, this company will be able to incorporate them quickly and distribute updates to lenders seamlessly.
---

PROGRESS in Lending Association has named WebMax a top innovation. Last year, 5.8 million homes were purchased compared to 5.6 million in 2015 and 5.3 million in 2014. Further, seventy-seven million millennials make up about one-fourth of the U.S. population. Millennials in the U.S. wield about $1.3 trillion in annual buying power, 85% of them are using smartphones as their daily technology device, and 49% are seeking to buy their first home. Millennials are becoming a significant force in the mortgage industry. To reach these new borrowers WebMax's MortgageWare application provided an innovative digital solution designed to make Mortgage and Real Estate easy, one that enhanced the online lending experience for both the lender and the borrower. In 2016, the solution assisted with the closing of 123,388 mortgage loans and hosted over 2,990 mortgage websites. WebMax clients are provided with a compliant, ascetically appealing, and user-friendly web solution that include key program integrations.

The Place for Lending Visionaries and Thought Leaders. We take you beyond the latest news and trends to help you grow your lending business.