The 2016 Innovations Award Winners Are …
Prominent mortgage executives gathered last night to see who the Executive Team of PROGRESS in Lending named the top industry innovations of the past year. This honor is the Good Housekeeping Seal of Approval, the Gold Seal when it comes to recognizing true industry innovation. All applications were scored on a weighted scale. We looked for the innovation's overall industry significance, the originality of the innovation, the positive change the innovation made possible, the intangible efficiencies gained as a result of the innovation, and the hard cost and time savings that the innovation enables industry participants to achieve. In alphabetical order, the top innovations are: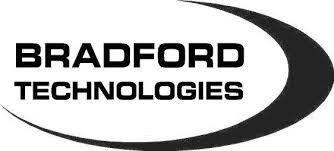 PROGRESS in Lending Association has named Bradford Technologies a top innovation. Appraisers today are tasked with providing even greater detail and analytical support for their adjustments and comparable selection in their appraisal reports. Lenders are demanding greater transparency and repeatable results using accepted methodologies. Redstone was developed by Bradford Technologies and released in 2015 specifically to address these challenges and to help real estate appraisers support their appraisal reports to lenders and the government-sponsored enterprises (GSEs). Redstone has been particularly useful in helping appraisers add statistical support to their appraisals and better defend their value conclusions.
---

PROGRESS in Lending Association has named DocMagic a top innovation. In 2014, DocMagic began developing a comprehensive technology solution called SmartCLOSE to effectively address the CFPB's launch of the TILA?RESPA Integrated Disclosure (TRID) rule. Sure, lots of vendors jumped on the bandwagon to create TRID solutions. Most of these are light solutions, lacking in functionality and cannot fully automate the new process from start to finish or ensure 100% compliance. SmartCLOSE brings lenders, settlement providers and other relevant parties together inside a secure collaborative portal to share, edit, validate, audit, track, and collaborate on documents, data, and fees.
---

PROGRESS in Lending Association has named eLynx a top innovation. Expedite ID is a new solution from eLynx built on its certified MISMO-compliant Expedite services platform. Expedite ID combines the power of two existing solutions from eLynx — Inbox for consumer delivery and eCN for closing — and adds on new capabilities specifically engineered to enable lenders to address the CFPB's Know-Before-You-Owe (KBYO) mortgage disclosure rule, i.e. TRID. It leverages eLynx's extensive partner network to eliminate the need for lenders to go through the painstaking tasks of managing complicated integrations and organizing extensive training for their staff.
---

PROGRESS in Lending Association has named Five Brothers a top innovation. The speed at which servicers can get information from their property preservation company is a critical factor in quality control. Mobile technology significantly speeds up this process. In 2015 Five Brothers introduced FiveLive, complete Field Services Management in the palm of your hand to its over 6,000 contractors. FiveLive is the workflow management system that automates virtually every step of the work order process in real-time. The FiveLive Mobile App brings a host of innovative technology capabilities to the job, making it faster, more accurate and more profitable.
---

PROGRESS in Lending Association has named Mortgage Cadence a top innovation. The Mortgage Cadence Configuration Migration Utility (CMU) is an advanced configuration promotion tool only available through the Enterprise Lending Center. This new, patent-pending utility enables the easy migration of ACE Actions, business rules, and formulas from one environment to the next – whether development, staging, or production. The utility also dynamically discovers differences between environments, then surgically migrates the specific configuration changes to the desired environment. With the need to fluidly adapt to constant regulatory and investor requirements, the CMU allows lenders to effectively manage complex configurations efficiently and reliably.
---

PROGRESS in Lending Association has named Simplifile a top innovation. In 2015 the regulatory environment changed significantly, especially under the Consumer Financial Protection Bureau (CFPB)'s TILA-RESPA Integrated Disclosures (TRID) rule, the lender is responsible for accurate and timely delivery of key disclosures to the borrower. Lenders were under intense pressure to comply with these new rules and regulations. To address this extremely challenging regulatory environment, In 2015, Simplifile unveiled two new services: Collaboration and Post Closing. These innovative services electronically connect lenders and settlement agents, a streamlined connection that was needed more than ever with TRID taking effect in 2015. Simplifile Collaboration allows lenders to conveniently collaborate with their settlement agents in one place.
---

PROGRESS in Lending Association has named Specialized Data a top innovation. By law, every financial institution in the United States is required to have efficient strategic plans to prepare for business continuity, third party management, and incident response. Traditionally, financial institutions tend to push these operational risk management tasks aside to allocate more time towards return on investment tasks. To alleviate the frustrations associated with maintaining an effective operational risk management program, the company has created a suite known as RemoteComply. RemoteComply is an all-in-one web based suite containing solutions for business continuity planning, vendor management, incident response, and alert notification. The suite creates one centralized area to easily update and maintain all operational risk management criteria.

The Place for Lending Visionaries and Thought Leaders. We take you beyond the latest news and trends to help you grow your lending business.