The 2018 Innovations Award Winners Are …
Prominent mortgage executives gathered to see who the Executive Team of PROGRESS in Lending named the top industry innovations of the past year at the Eighth Annual Innovations Awards Event. This honor is the Gold Seal when it comes to recognizing true industry innovation. All applications were scored on a weighted scale. We looked for the innovation's overall industry significance, the originality of the innovation, the positive change the innovation made possible, the intangible efficiencies gained as a result of the innovation, and the hard cost and time savings that the innovation enables industry participants to achieve. The top innovations winners are:

PROGRESS in Lending has named Lodasoft a top industry innovation. To address the CFPB requirements of improving the borrower experience, the first big wave of innovation has come out of Silicon Valley. Hundreds of millions of dollars have been invested in the consumer facing aspect of the borrower application. The term "digital mortgage" has been coined and a flood of shinny new mortgage websites and apps have been created to deliver borrowers an Amazon type borrower experience. However, the majority of dollars invested, have focused almost solely on the online application for borrowers. The problem is that mortgage lending is significantly more complicated than just a shinny new app. The right digital mortgage platform helps to drastically reduce the chaos in daily lending processes while improving communication to help lenders close more loans faster. Therefore, in 2017 Lodasoft introduced its truly innovative "Digital Mortgage Platform" featuring Intelligent Loan Manufacturing to address these industry challenges head on.
---

PROGRESS in Lending has named Capsilon a top industry innovation. A truly innovative mortgage process means more than borrower-friendly loan selection and document submission, it is an end-to-end solution that keeps all stakeholders in the loop throughout the process. In 2017, Capsilon introduced Point of Sale Portals (POS), enabling the creation and delivery of quality loan packages that streamline every process step from application to closing. Capsilon's POS Portals are powered by Intelligent Process Automation to supercharge loan production from intake to delivery of complete and compliant loan packages. This is an industry first, dramatically improving loan quality and speed, while drastically reducing production costs. Lenders are pressed to meet the challenges of production, compliance and profitability, as well as soaring borrower expectations. Instead of simply streamlining the traditional loan process, in 2017, Capsilon launched Point of Sale Portals that are fully integrated with its patented back-end technology to deliver on the promise of a true digital mortgage.
---

PROGRESS in Lending has named WebMax a top industry innovation. According to Inc. Magazine, Millennials make up 66% of first-time homebuyers and 66% of them plan to buy a home in the next 5 years. Moreover, the same report found that Millennials associate home ownership with the American Dream more than any other generational demographic. The October 2017 composite forecast of Fannie Mae, Freddie Mac, and the Mortgage Bankers Association for 2017 mortgage origination volume is approximately $1.8 trillion. If Millennials compose 50% of this mortgage volume, and two-thirds of them apply online via digital applications, that represents $600 billion in digital mortgage origination. This number is massive. Better yet, it's conservative. Millennials expect mobile-responsive mortgage lending sites and applications with a responsive layout from their potential lender. They want their mortgage application to be as easy as buying a t-shirt from an online retailer. Therefore, WebMax developed its innovative point-of-sale solution in 2017, called START, to not only meet the demands of borrowers, but to exceed their expectations and revolutionize the entire process. With START, WebMax provides a single location for the loan to exist for both the borrower and loan officer. There's no shifting documents back and forth or waiting for verifications. START's integrations to mission-critical third parties allows for the technology to do the work, streamlining workflows, reducing costs, and minimizing frustration.
---

PROGRESS in Lending has named Paradatec a top industry innovation. Other OCR solutions typically expect relevant data points to consistently appear in the same locations (or 'zones') on a document. If the data shifts due to changes in layout (again, think of bank statements), the zone-based approach will fail unless another layout template is created, making for a greater administrative burden with these solutions. A high volume, scalable OCR automation initiative requires the flexibility of Paradatec's Advanced Mortgage OCR solution to process an unlimited number of document layouts without needing to develop specific templates for each layout variation. This capability is unique to Paradatec and a vital feature for creating an effective unstructured document classification and data capture solution. Paradatec's Advanced Mortgage OCR solution is designed to make mortgage lending faster and more accurate. In 2017, Paradatec's Mortgage OCR solution processed over 1,500,000,000 images (representing over 2,500,000 loans), helping lenders and servicers streamline their onboarding and compliance obligations.
---

PROGRESS in Lending has named Asurity Technologies a top industry innovation. In 2017, MRGDocs was acquired by Asurity Technologies and introduced MRGDocs' cloud-based platform which revolutionized the security of its dynamic document generation software featuring a secure system infrastructure to increase the protection of consumer data and deliver safer, faster, and more user-friendly systems while maintaining the content and support quality that has long been the hallmark of MRGDocs' services and document packages. This solves for several mortgage industry challenges: the costs to secure big data, protecting the myriad of personal identification information collected, and managing compliance through a hyper secure platform. In 2017, MRGDocs built a comprehensive data security capability on a robust foundation that allows for the type of growth and expansion needed to serve even the largest of financial institutions, implementing a hyper-converged, virtual server platform with 24/7 SIEM-managed security monitoring.
---

PROGRESS in Lending has named STRATMOR Group a top industry innovation. MortgageSAT is an online customer satisfaction measurement program that allows consumers to provide direct feedback on their satisfaction with the mortgage process, and provides lenders actionable insights from the results, all available via an online portal. Put simply, it's Business Intelligence based on consumer insights. Why did STRATMOR create MortgageSAT? For many years, mortgage lenders have struggled to capture actionable feedback from borrowers by means of post-closing email or closing-table-completed surveys. By means of its powerful borrower satisfaction management tool called MortgageSAT, developed in partnership with the CFI Group, STRATMOR has led the way to fundamental change the way lenders manage and apply borrower feedback. MortgageSAT is the first and only borrower satisfaction monitoring tool to score satisfaction at all levels of the organization as regards retail, consumer direct and broker production. As a consequence, many MortgageSAT clients tie their employee reviews and, in some cases, compensation both to these scores and a review of borrower comments. When everyone's performance review includes a measure of their contribution to borrower satisfaction, a borrower-centric culture is fostered that is aligned with the emerging competitive paradigm of "optimizing the borrower experience."
---

PROGRESS in Lending has named Maxwell at top industry innovation. No matter how digital the process, every mortgage is saddled with documents and data, over 500 pages, according to the Mortgage Bankers Association. As a result, an average of 20 days during the mortgage process is consumed by the search, preparation and review of those documents. Maxwell, the leading digital mortgage solution for small and midsize lenders, removes this friction with its platform. Sitting as the digital interface between the lender and their borrowers, Maxwell manages collaboration through the loan process, significantly reducing cycle times and driving delight. Originating teams on Maxwell are able to focus on what they do best, advising and coaching clients through the largest transaction of their lives, while Maxwell's technology handles the rest. As one head of production attested, "Maxwell allows us to focus on what we love: working with real people. While loans get done faster and my team is happier."
---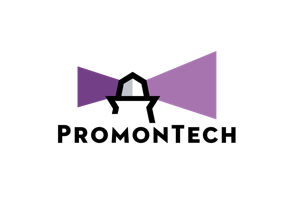 PROGRESS in Lending has named PromonTech a top industry innovation. The Borrower Wallet is the first offering from Promontory MortgagePath's technology arm. From a lender's perspective, the Borrower Wallet captures leads and fosters borrower/lender collaboration to drive enterprise efficiency and improve loan pull-through. In addition, its built-in collaboration tools deliver high-quality data and documents needed to feed and accelerate the downstream underwriting process. As a white-label offering, the Borrower Wallet makes the latest technology accessible and affordable to mid-size and smaller lenders, enabling them to compete with mega lenders. PromonTech's culture of mutual respect between "techies" and mortgage industry experts made it possible to create a mass-market POS where both consumer and lender needs are equally important. The Borrower Wallet is not the first digital POS, but it's the first to engage consumers while anticipating lender needs in such a balanced way. It combines creative design, industry analysis and data governance to create a unique user experience.
---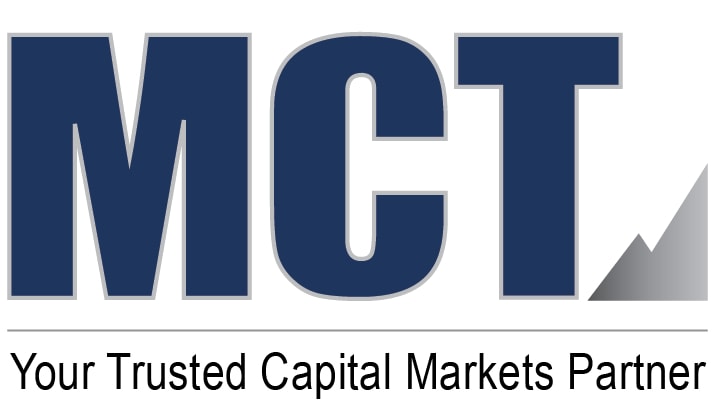 PROGRESS in Lending has named MCTlive! a top industry innovation. Over the past year, MCTlive! developed a major mortgage technology advancement with the addition of what the company branded its "Bulk Acquisition Manager" (BAM) solution, which is accessible via MCTlive! BAM is a Digital Loan Trading solution. BAM completely automates the process of packaging and transferring bulk loan bids, which benefits investors, lenders and MCT's team of in-house mortgage loan traders. The result is a much quicker pricing process for bulk bid tapes, greater data security, better communication between counterparties, increased transparency for all parties, process consistency for investors within their existing platform, and centralization of data. BAM helps facilitate digitize loan trading on the secondary market. The effectiveness of the BAM technology has already gained 100% adoption by the ENTIRE investor community on the secondary market — across the board. And the level of transparency it offers between buyer and seller is hugely attractive and makes investors and lenders feel at ease.
---

PROGRESS in Lending has named the Ellie Mae Encompass NG Lending platform a top industry innovation. The Encompass NG Lending Platform allows lenders, service providers, and independent software vendors the ability to build custom applications in the cloud, integrate external systems and data, and extend Encompass in order to meet any and all industry challenges. Mortgage lenders and mortgage service providers can build, integrate, or customize solutions, and get them to their customers and market quickly. Lenders, partners, and third-party providers gain access to data and systems across the mortgage ecosystem. In the end, all participants can easily view and share loan date, sales pipeline, loan events, documents, and order services. A shared system of record allows all parties in the loan process to see the same up-to-to-date information in the same format. Everyone in the ecosystem can easily share, interact, and collaborate without having to create and support new channels.

The Place for Lending Visionaries and Thought Leaders. We take you beyond the latest news and trends to help you grow your lending business.